From healthcare inequality to racial injustice, the events of 2020 emphasised how crucial it is for workplaces – including coworking spaces – to reflect on and improve their diversity and inclusion practices. 
Employers who truly embrace equitability are those who demonstrate that they value everyone in their team. 
The result is a happier and more committed workforce. But what can coworking operators do to ensure their spaces are inclusive spaces for their employees and their members?
Before we check out the trends and explore some useful practices, let's make sure we're all on the same page when it comes to the terminology. 
Are the terms 'diversity' and 'inclusion' interchangeable?
No. Diversity and inclusion are related concepts but they're not the same. 
Diversity means what something's "made up" of. Inclusion, on the other hand, is about how effectively the perspectives and efforts of different groups are integrated and valued. 
So, a workplace that has different genders, nationalities and other identities can be called diverse – but it's only inclusive if all groups are valued and respected. 
CIPD's resource on diversity and inclusion sums up the differences nicely:
Diversity is about recognising difference. 
It's acknowledging the benefit of having a range of perspectives in decision-making and the workforce being representative of the organisation's customers.
Inclusion is where people's differences are valued and used to enable everyone to thrive at work. 
An inclusive working environment is one in which everyone feels that they belong without having to conform, that their contribution matters and they are able to perform to their full potential, no matter their background, identity or circumstances. 
An inclusive workplace has fair policies and practices in place and enables a diverse range of people to work together effectively.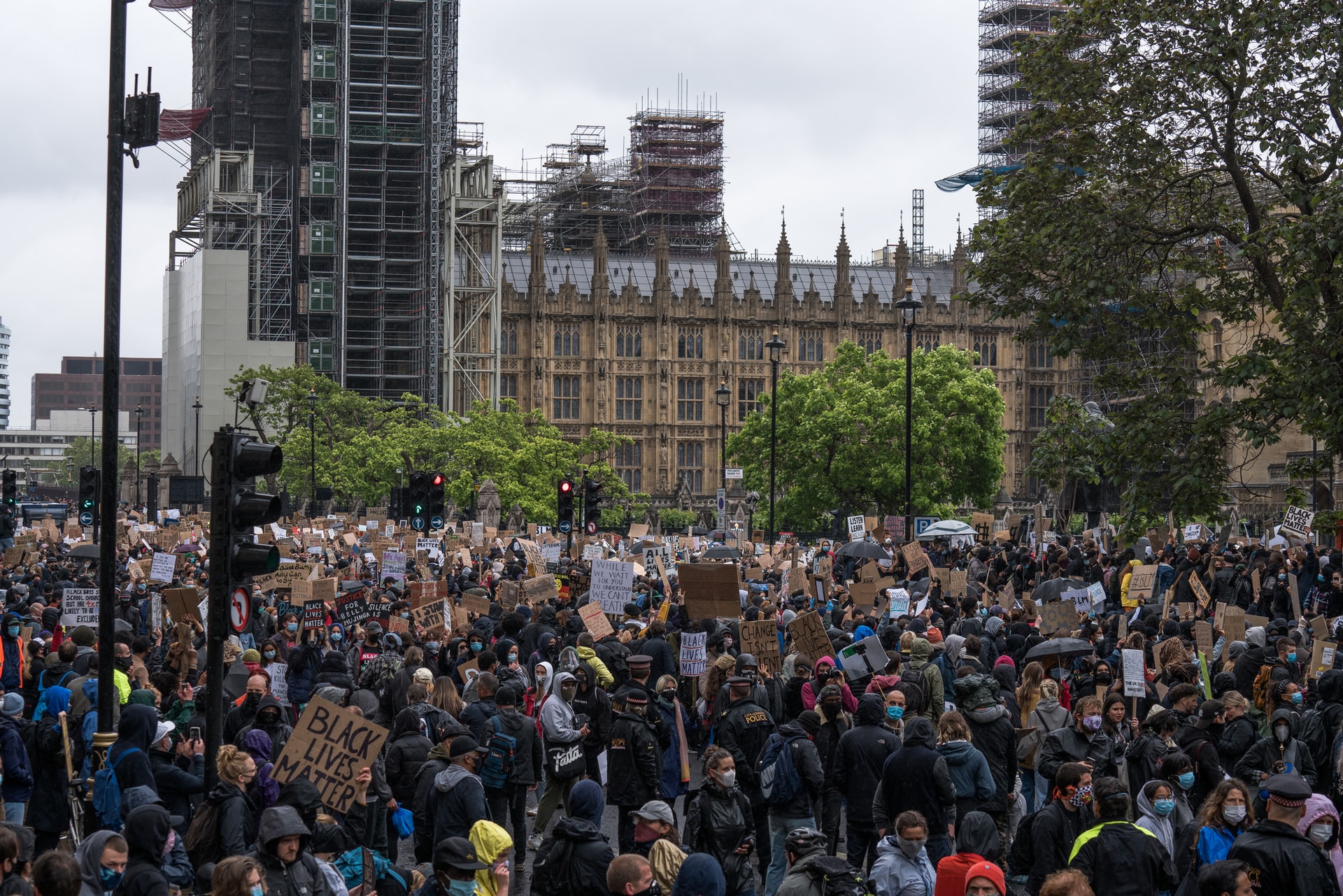 What's next on the agenda for workplace D&I?
Here are five diversity, equity and inclusion trends to watch in 2021 by Nikki Lewis Simon, Shareholder and Chief Diversity, Equity & Inclusion Officer at Greenberg Traurig, LLP.
1. Mental Health and Wellness 
Addressing the mental health and wellness effects of racism and discrimination will be a top priority for those who have experienced their sting. 
Learning how to deal with the related anger positively and other emotions that occur when confronted with systemic racism will be critical. 
Diversity, equity, and inclusion change agents will also seek emotional support as they meet significant challenges and deliver meaningful change in their organisations or companies.
2. Intersectionality 
Important conversations will be had regarding this concept, which provides a framework for understanding how the various aspects of a person's identity, including race, gender, ethnicity, social-economic and physical differences, combine to create different modes of discrimination and privilege and how to overcome them.
3. Cancel Culture 
This trend will continue to be huge in 2021. 
Consumer campaigns targeting companies that don't carry their weight in diversity, equity, and inclusion initiatives will abound in the coming year as businesses will be closely watched in this regard by activists and others.
4. Creative Collaboration & Inspired Engagement 
There will be increased collaboration among many groups and businesses within our society. They see the benefits of coming together to create new ways to end racism and other types of discrimination.
5. Show Me the Talent and Commitment 
Businesses and organisations will be held accountable for their commitments to hire diverse talent, provide more opportunities for diverse employees, and other diversity-related measures. 
They can expect to be asked by internal and external stakeholders to show the results of their efforts in hard numbers.
5 quickfire diversity and inclusion tips for coworking
Inclusion is a process and there's no such thing as a "quick fix". 
We would, however, suggest using the following pointers as starting points on your journey to making your space a more inclusive one. These are inspired by coworking.org's discussion thread on diversity in coworking. 
Identify any gaps in representation. You might be doing great in some areas of diversity but not others. The first step is to figure out who isn't in the room and then work out why.  

Host a diversity day or mixer. After all, collaboration is one of the things the coworking sector does best. For instance, find minority-owned businesses in your neighbourhood and invite them along, whether they're members or not.

Be intentional about where you advertise your space. Are you promoting it in places where there's a diverse community? Also, are you representing a diverse range of people in your marketing materials? If not, you risk alienating certain groups. 

Consider the needs of different people in the design of your space. Do you have a comfortable and quiet place that nursing mums can go to pump, for example?  

Put some thought into who you collaborate with. Instead of working with the same people every time, start thinking outside of the box. 
How can coworking operators improve on inclusion?
When it comes to diversity and inclusion in the coworking sector, we'd highly recommend checking out London Coworking Assembly's Coworking Values Podcast back catalogue. 
You might find the following episodes particularly interesting:
Ivanne and David: Moving the Needle Towards Accessibility
This episode explores accessibility in coworking, with two experts deep-diving into neurodiversity and neuro-inclusivity in the coworking industry. 
Ashley Proctor: The Coworking Idea Project
Ashley Proctor is the founder of Creative Blueprint & Coworking Canada. In this episode, she talks (among other things) about the Coworking Idea Project – an initiative that aims to create a more inclusive, diverse and equal coworking industry.
Tash Thomas: Inclusion, Equality And Diversity
Tash Thomas is an Inclusion and Diversity advocate and speaker, and she also happens to be the director of Diversity, Equality and Inclusion of the European Coworking Assembly. 
In this episode, she discusses how inclusion, equality and diversity make coworking spaces "safe" spaces for all. She also explores the impact "founder bias" can have on a coworking space's demographic. 
Another great resource you can use as a starting point is CIPD's inclusion health checker tool. To help you answer the questions accurately, you could conduct an anonymous survey of your employees to see where you're excelling and what you could do better. 
Next week, we'll be taking a whistle-stop tour through the world of training and upskilling.