Remember the lone sandwich in the fridge that went unclaimed for three months? 
By the time someone took the initiative to throw it out, it'd developed a toxic mould so thick the retrieving party had to don a pair of rubber gloves and a facemask to go near it.
Fortunately, anecdotes like these could be well and truly become a thing of the past now that hygiene practices are evolving and improving due to the pandemic. 
Although some of the more drastic hygiene measures could eventually be eased, we expect that the general change in attitude towards cleanliness in offices will prevail. 
Before we take a look at some of the broader hygiene trends shaping up in today's workspaces, let's remind ourselves of some of the cleaning measures offices are currently implementing to help curb the spread of coronavirus.  
Enhanced cleaning is set to continue after the coronavirus lockdown. 
Signage to help workers practice good handwashing techniques

Fog, mist, vapour or UV treatments for larger spaces

Frequent cleaning of work areas and equipment between uses

Limiting or restricting use of high-touch items/equipment

Extra bins for workers and visitors to dispose of single use face coverings/PPE

Hand sanitiser in multiple accessible locations

Enhanced/regular cleaning of all facilities during the day and at the end of the day

Regular and ramped up cleaning procedures for vehicles

Adjustment of mechanical ventilation systems if necessary, e.g. so that they don't automatically reduce ventilation when occupancy levels are lower.
(Find out more at gov.uk and hse.gov.uk.)
1. Preventative cleaning 
Covid-19 is spread through droplets, aerosols and direct contact, and let's face it, surfaces and objects in offices are easy targets for contamination. As well as social distancing and good ventilation, thorough cleaning is the key to keeping the presence of the virus at bay. 
Regular and enhanced cleaning also helps give employees the confidence to continue utilising workspaces. However, cleaning isn't just one person's job - it's a communal effort. 
Moving forward, workplaces will need to prioritise educating employees in basic office hygiene etiquette and the benefits associated with it. Training everyone in how to follow hygiene guidelines will help ensure that workspaces remain safe for workers and visitors. 
2. Commercial cleaning services
Unsurprisingly, the Covid-19 pandemic has led to an increase in demand for quality office cleaning services. Enlisting the help of hygiene specialists can provide workspace operators and occupiers alike with peace of mind in uncertain and ever-evolving circumstances. 
Quality contractors are ahead of the curve when it comes to best Covid-19 cleaning practices and protocols. Outsourcing a large portion of the cleaning work can also take some of the burden off workspace managers who already have a lot to deal with.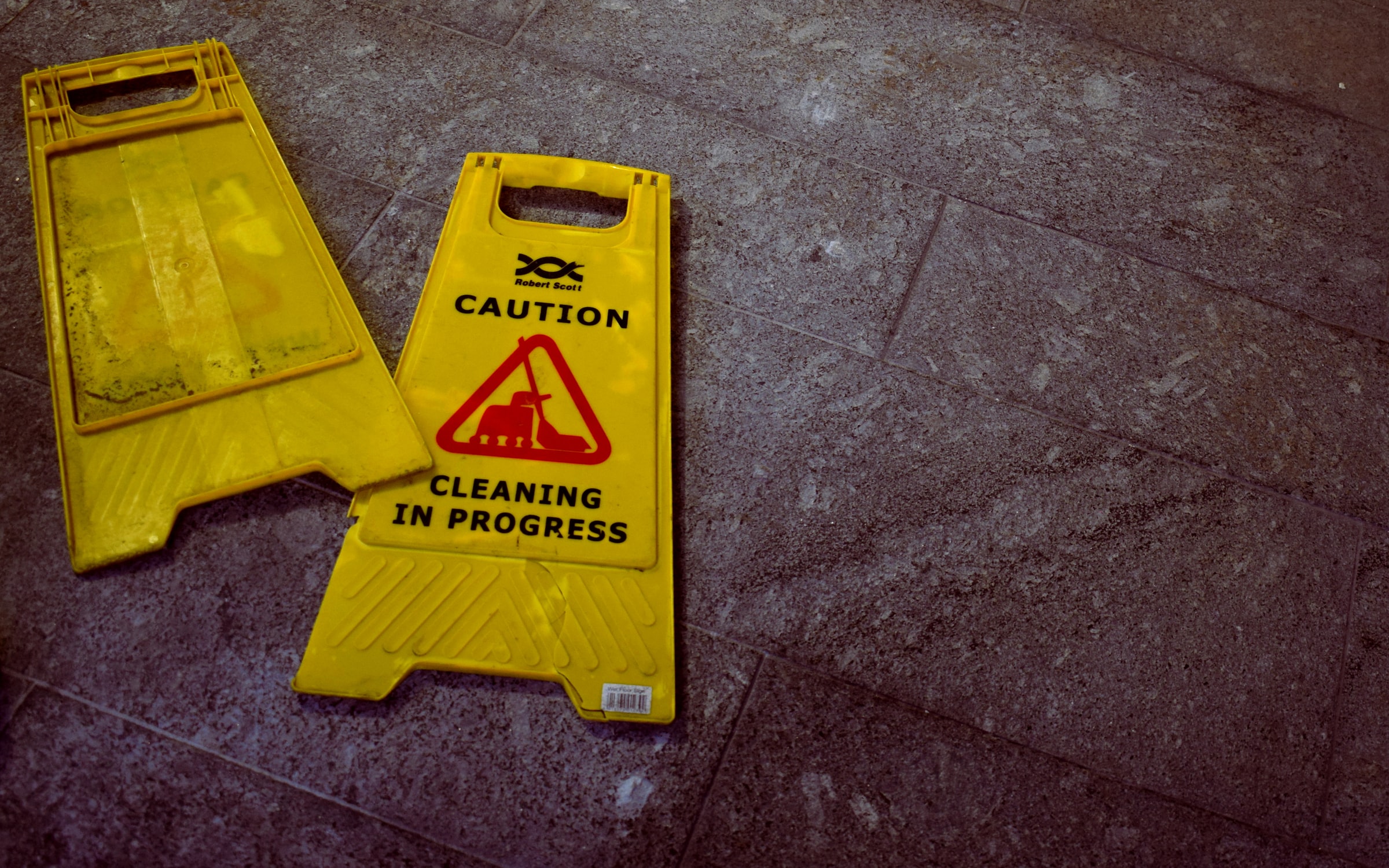 Delegating cleaning to external providers can reduce stress; however, preventative measures are still necessary. 
Reputable cleaners receive Covid-19 health and safety training. What's more, as well as being equipped with the knowledge required to tackle the spread of germs in offices, they possess the equipment and products required to carry out cleaning to the highest standard. 
We also expect that there will be more consultation between the client and cleaning company. This will equip the latter with an understanding of which areas require more attention and when to carry out tasks to ensure minimum disruption/maximum efficiency. 
3. Reimagining office layouts 
Workspace architects and designers predict that the pandemic could give way to a new type of office design that is inspired by healthcare facilities like hospitals. 
Brent Capron is interior Design Director at Perkins and Will. In an article for BBC Worklife, he explains how hospital design elements are being applied to the office.  
"One of the guiding principles is choosing materials that can withstand heavy cleaning using caustic products. You'll see porous surfaces like natural oiled wood avoided, with a preference for stone or laminates," he says. 
Capron also expects that office layouts will evolve so as to minimise touchpoints and improve overall operational efficiency. 
"Doctors' work is so urgent and their time is so precious that they will find the fastest way to get from point A to point B. We, too, will be more focused on getting from A to B in a very direct manner, and conscious of what we're touching along the way." 
4. Better sickness and wellness policies 
To combat Covid and future viruses (as well as the ongoing presenteeism crisis), some employers are beginning to rethink their sickness policies.
The future of work has no place for feelings of guilt when it comes to taking time of work to recuperate. It's more important than ever for employees to stay at home and rest when they're feeling unwell. To avoid infecting others, of course, and for their own health. 
Workplaces also need to consider mental health. If you run a business now's the time to train up some of your staff in mental health first aid so that they're able to identify when someone might be struggling and need help. Mental health first aiders act as a supportive point of contact and are trained to signpost people to the relevant resources. 
Research conducted in 2019 by Accountemps revealed that 90% of employees went into work when feeling under the weather and 57% sometimes went in while sick. 
Prioritising workers' psychological wellbeing by allowing them to take personal and mental health days is a must. Having a healthy attitude towards health benefits everyone. After all, a healthier and happier workforce is a more productive and dedicated one!
---
Next time, we'll be taking honing in on the role of virtual communication in the future of work.