Is it possible to keep your community engaged during this time of office closures? Despite it only being a week since its beginning, for many of us, the nationwide lockdown will have felt like it has lasted a lifetime already, and coworking spaces are now looking noticeably different to what we have become used to.
But spaces are faced with limited choices, and if they are forced to close to members, operators will need to focus on what they can do to make sure that member retention levels remain as high as possible.
As we experienced earlier in the year, when members are not able to be physically present in the space, it is very easy for them to become isolated, and to feel separated from your communities. Working from home for extended periods of time has been found to be detrimental to employee wellbeing, and considering that employees are now faced with this ultimatum a second time, there is a worry among operators that communities may begin to break down.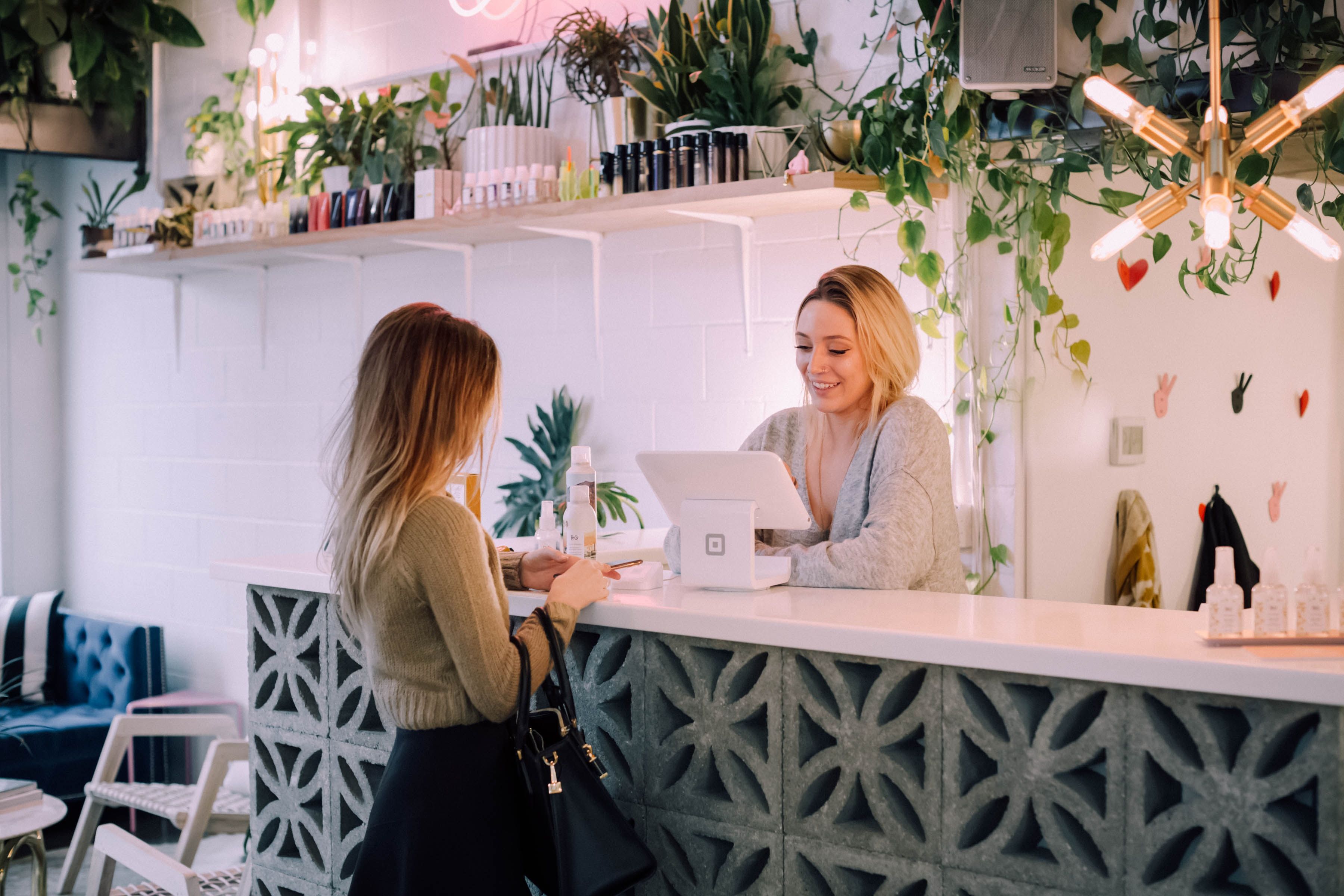 With in-person interaction becoming increasingly difficult to achieve, coworking operators have a responsibility to keep doing everything they can to make sure that their communities feel as supported as possible during this time. Members will be full of uncertainty and will need to feel connected, now more than ever. By strengthening ties with your community now, the faith that you instil in your members will not be forgotten, and you will find yourself with extremely loyal customers by the time that an office reopening is possible.
So fear not! Read on, as we'll be taking a look at some of the best strategies to ensure that your members remain as excited and enthusiastic about your space as they always have been.
Engage in conversations and be ready to answer questions
Your members will have chosen to use your space for a handful of reasons, but you can be sure that becoming a part of a community will certainly be one of those. No one wants to be going through lockdown alone, so going above and beyond to provide support to your members, not just when it has been requested, could not be more important.
To ensure that the established line of communication with your members doesn't break off, be sure to inspire conversations not just between your members, but between them and yourself, to ensure that they have all the information they need and they are not unsure about anything to do with how long your space will be unavailable for use, measures for returning, and anything else.
Whether you are issuing important updates to everyone in your community, or simply prompting conversations that are unrelated to the space to put members' minds at ease, our Message Boards are an ideal place for this communication to occur. As your members will be able to see each update not only in the Nexudus platform but in their Passport app too, you can be sure that they will not miss the vital information you are providing.
Address your community
If you are hoping to maintain the in-person, human element that comes with running your space, a way to replicate this could be to host a live stream using video, during which you can host a Q&A session so you can respond in real-time to any queries that your community may have. Despite you and your members being at home, it may feel somewhat familiar - almost like how they would normally just walk up to the reception! It seems like a distant memory…
For more specific information and advice about finance, medical information, or anything else that you may be less than an expert, you may choose to reach out to specialists in the field to issue these details to your members on your behalf.
Get them talking
For the more everyday, casual communication that members usually have, you come up with topic ideas that are sure to get your communities talking. Even though your members may not be able to report on the exciting places they've been to recently, you could simply ask questions about what they have been up to during their time away from the office. Have they picked up any new, interesting hobbies? Have they read any good books? Seen any great films? Or even, what are your members doing this lockdown that they didn't manage to achieve the last time around?
Take your internal comms to the next level
Whatever you choose to discuss with your members, it is important that you ramp up your internal communications strategy. If you have a newsletter that usually goes out on a monthly basis, consider sending this weekly. Ensure your members are following your social media accounts, and increase your presence there too. Despite there being less to report on in the actual physical space, the activities you are holding for your members should provide plentiful content. As long as you keep your members updated with regular, thought-provoking pieces of information, they are sure to stay switched on and to continue interacting with your communicative efforts.
Create teams and clubs - communities within your community!
Lockdown may make times difficult for workspaces and their communities, but on an individual level, it does leave us with a lot of time on our hands. Many of your members will be looking to spend this time effectively and will hope to come out of lockdown either having gained a new skill, having improved at a particular pastime or hobby, or having spent more time doing something that they enjoy, that they perhaps didn't get to do before.
To help your members to discuss their new-found hobbies, you could also establish virtual clubs. A book club, film club, gaming club could all be popular among members who have found themselves spending more time on these activities and would provide a forum for discussion, and ultimately, connection between community members.
Learning Together
And seeing as your members enjoy the collaboration and community aspect that comes with working together, they would welcome the opportunity to learn alongside their coworkers. Whatever the subject may be, there is sure to be a member of your community who would be happy to lead a class in something that they excel in. By running multiple sessions, covering different areas of expertise, not only will you be allowing your members to highlight their abilities and therefore increasing the chances of networking connections to be formed, you will be helping your community to make the most of their time at home, where let's face it - they're probably bored!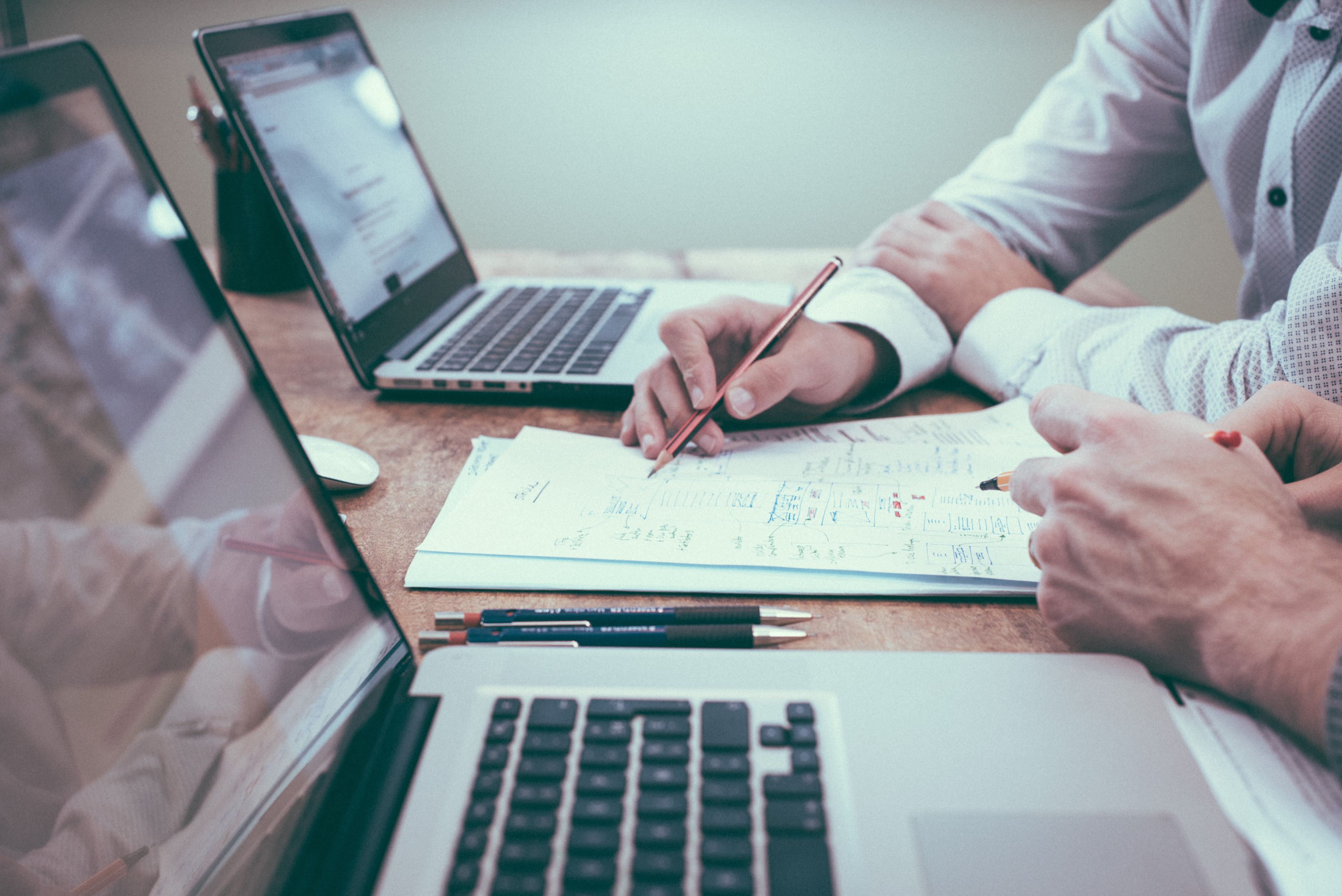 Increase awareness among members
It is true that coworking's principles are around communication and interconnectedness, but there may be many more individuals and groups in your member base who just haven't had a chance to meet one another. Whilst it may seem strange to start doing introductions when everyone is away from the office, this could be the perfect opportunity for members to take the time to understand the companies who they share the space with. Consider including a 'team of the week' or 'introducing' feature in your internal comms strategy to give your members an opportunity to open up for collaboration, and to ensure that when the opportunity arises for space users to meet in person, everyone returns to familiar faces.
Always-On Virtual Rooms
There are certain things that are hard to miss about the office, like being interrupted by a colleague when you're in the zone! All jokes aside, the spontaneity of the office is tough to replicate whilst working from home, even though meetings made possible through video conferencing software such as Zoom and Jitsi allow employees to communicate virtually despite their location, they still require some degree of organisation.
That's where Jitsi's always-on virtual rooms come in. Despite their name, this software doesn't mean that your teammates will be watching your every move, just that it couldn't be easier to instantly speak to your colleagues when you need to. Once always-on virtual rooms have been set up, team members will be able to jump in and out of virtual meetings with minimal organisation required, for those unscheduled, impromptu discussions that may usually take place by the coffee machine. They won't need to install any programs, or even create an account - all they need to do is click the link, and they're in the room! Well, virtually at least...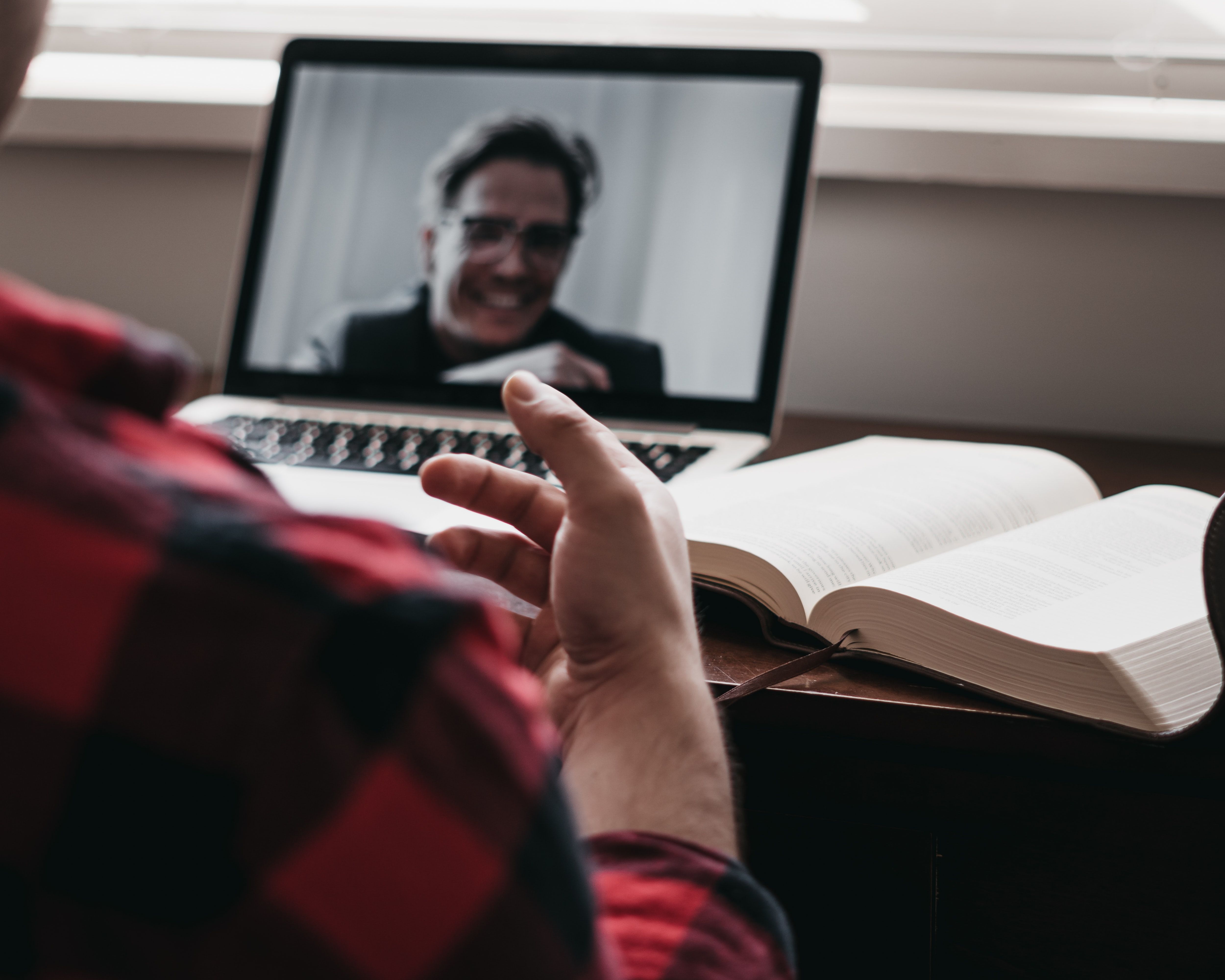 Just like if your members have a preferred meeting room they like to use, always-on virtual rooms mean that your members always have a dedicated place that they can meet. To be used in a more casual setting, teams may choose to establish a sort of virtual staff room that team members can jump in and out of throughout the day. Members can catch up with colleagues between meetings, ensuring that nobody feels isolated and is left alone, despite working from home.
You could offer up this option to your members to implement on a team basis, but you could also establish an always-on virtual room of your own, to replicate a room in your space! Do you have a room that is particularly popular with your members? If so, why not allow them to pay it a virtual visit, from the comfort of their homes?
Go beyond work - live exercise sessions
People are sociable creatures. In coworking spaces, people want to be surrounded by others who are working, as it motivates them to do the same. The same can be said for the gym, as gym-goers are pushed to their limit by seeing those exercising around them, equally pushing themselves. But what about combining both?
As convenient as the short commute from your bedroom to your living room or study may be, it does not require much exercise, but when working from home, your members have a lot more time to build some kind of physical activity into their routines. Even though gyms are closed, you might consider running exercise classes, much like the lessons we suggested earlier, or you could share workout plans with your community for them to do at home. And better yet, why not turn this into a competition among members? With the GoJoe app, your members can turn their everyday exercises into challenges amongst their teams and coworkers - meaning they will no longer have to exercise alone!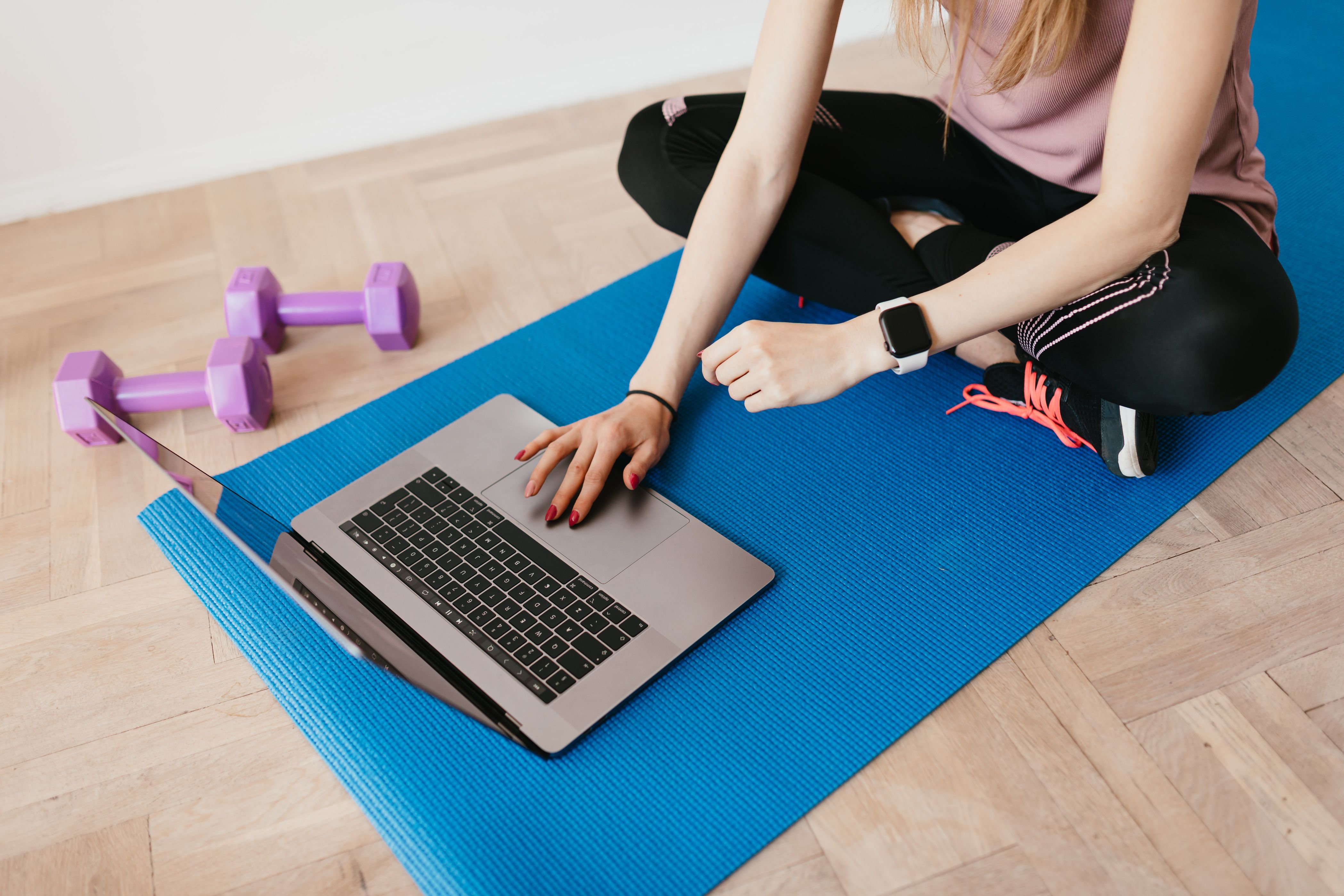 Sessions focusing on employee wellbeing
We know that the isolation that comes from working from home can be extremely taxing to an individual's mental health, and a part of improving your mental health is putting the time aside to work on your physical health, but you may choose to host sessions that focus specifically on improving your members' mental wellbeing also. By dedicating time to focus on wellness, meditation, breathing techniques etc., you will give your members the motivation they need to take a well-deserved break so that they are able to maintain productivity in the long run. Whether, these sessions are delivered by a willing space member who is a mental health advocate, a specialist you have reached out to, or even yourself, bringing your community together in this way is sure to instil a sense of togetherness among members, and they will appreciate the lengths that you are going to, to ensure they feel included and that they are able to immerse themselves in something different.
Your members will not forget your efforts - by uniting your community in the difficult times we find ourselves in, you are likely to find that the same members who you go through this process with will remain loyal to your space in the long run. When members take part in various activities, they will feel more actively involved, and consequently, an integral part of the community. Think about what kind of communication your members respond best to and ensure that they aren't left alone during this time, as after all, being a part of a coworking space, is more than belonging to a building!