As we transition into a post-COVID-19 society, it is safe to assume that it might take a while for life to return to normal. Even though we are starting to see restrictions on lockdown laws being lifted across countries, we might have to adjust to some level of further government regulations. A post-COVID-19 society could come with new expectations, which might demand workspaces to tighten up their cleanliness practices and to provide quality, fresh and clean air.
We have listed some practical tips on ways you can improve air quality and cleanliness in your workspace in preparation for a post-COVID-19 opening.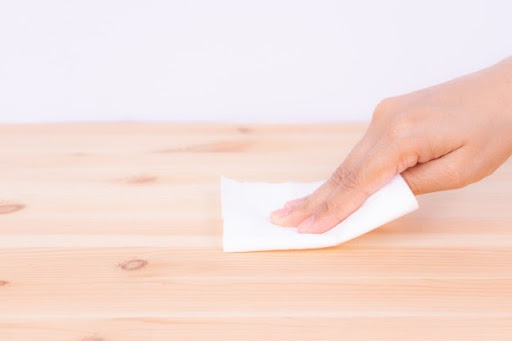 Antibacterial wipes 
Shared desks are popularly used in flexible workspaces, as coworkers spend more time at their desks than anywhere else. A research conducted by Coworking Resource revealed that 'shared desks can contain 400 times more germs than toilet seats'. Regularly providing antibacterial wipes for shared desks surfaces areas, can reduce the chance of members falling victim to shared office desks germs. Recently the  Department for Business, Energy and Industrial Strategy (BEIS) proposed to put a ban on hot-desking. Will regular cleaning and antibacterial wipes be enough to reassure members and business owners that shared desks are still an option?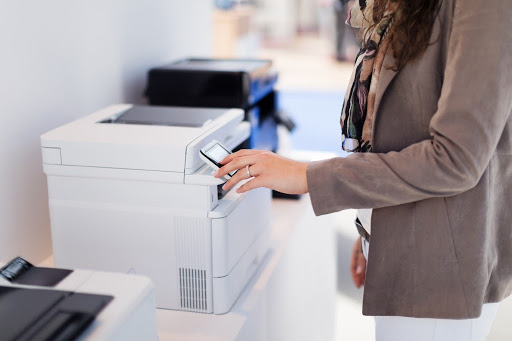 Regularly clean printers
Research carried out by Huffington Post has shown that printer buttons harbour more bacteria than a dog's bowl. Now, this doesn't come as a surprise, since workspace printers are used frequently by everyone, making them a natural surface for germs to accumulate and spread quickly from member to member. To tackle this, you could either ensure that sanitisers are available besides all printers, and they are routinely cleaned. Or you could opt for cloud printing, a virtual service that offers seamless and flexible printing from any connection to digital devices like laptops, tablets and smart-phones. 
This quick installation eliminates the need for printer drivers as the printer receives the digital information through the cloud. With companies like Ezeep, cloud printing has been made easier and manageable for space operators and members. Nexudus integration with Ezeep lets you automate printing in your space. Learn more about Nexudus and Ezeep integration here.
Promote the culture of cleanliness within your members
A coworking space is home to all sorts of people, and health hazards are a natural byproduct. For this reason, sanitisers and antiseptic wipes should be available at every corner of your space. Adopting a good hygiene culture within your members will, without a doubt, contribute to the reduction of germs transmission.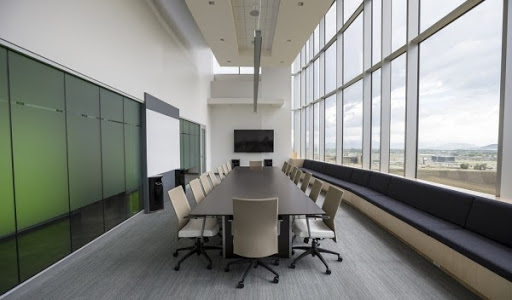 Keep air-vents unblocked 
Blocked air vents can lead to a stuffy workspace and result in multiple health problems, so if there are any items such as boxes, chairs and other furniture blocking the path of the air vents, it is best to clear them out the way. Origin workspace and Poplar HARCAare prime examples of workspaces with wellbeing at the centre stage in all of their design decisions, through the use of natural lighting and natural ventilation throughout their buildings.
Plants are your friends!
The time to embrace plants more than ever is now! Indoor plants (snake plants, pothos and rubber plants to name a few) in workplaces, offer many health benefits. In fact, plants are known to have an amazing impact on reducing stress, anxiety and boosting creativity. Their presence has been known to aid with an increase in productivity, while simultaneously, increasing levels of positivity, adding a sense of a holistic and relaxing eco-friendly environment. Uncommon is an excellent example of a coworking space that genuinely understands the importance of plants in a workspace. Uncommon's dedication to wellbeing is astounding, reflecting in its abundance of greenery and plants (including live olive trees and moss-covered walls) throughout its offices.  
Air quality tests
By conducting an annual air quality test in your workspace, you will be able to measure airflow, ventilation, humidity levels, water damage, mould growth and odours. The results of these tests will allow you to carry out effective methods to properly ensure that the air quality of your space is breathable and certified for the health of your members and workers.
In a post-COVID-19 society, we could expect a huge chunk of the nation to have developed hyper-awareness towards the quality of the space that they are occupying, and some coworkers might become selective about where they work based on hygiene. It is best to start thinking about preventive measures to ensure that your members would feel safe to return back to your space. In the words of Joseph G. Allen from Harvard Business School, 'offices with a premium health story will get the premium rent and get the tenants, and the offices with a lagging health story will lag'. 
The growing understanding of coworking needs, combined with our innovative approach means that we can keep this coworking SaaS up-to-date with new features and improve the user experience. If you would like to read more of our helpful tips, subscribe to our free newsletter below. Thank you for reading.