Thinking of opening a coworking space, or trying to inspire your members? Get your own inspiration from the next eye-catching, well-located and unique coworking space we interviewed. 
Coworking spaces are appearing at every corner it seems, including shopping malls. That's right, shopping malls are no longer just a place for leisure, but also a place for work. The rapid surge in coworking spaces is partly due to a rising demand for more flexibility and agility. As a result, shared workspaces are being designed and managed in new ways to make life easy for workers, and to allow flexibility - a shopping mall is a great place for this! It means that you can pop out forfood and get your shopping done, as well as meet friends or have meetings in a convenient location. Coworking spaces are also popular because it's an affordable workspace option, especially somewhere like San Francisco where office space is notoriously pricey. Bespoke, one of the first coworking spaces to open in a shopping mall, is a perfect example.
Video of the Bespoke space and team 
Bespoke can be found on the 4th floor of the Westfield shopping centre in San Francisco, a popular meeting place in SF and very central to anything in the city. It's a triple threat - offering a trifecta of coworking space, product demoing center and event space, where tech and retail marketplaces converge. For retail-tech entrepreneurs, this is somewhere not only to work, but also to do product launches, hackathons and demos with consumers. As a result, Bespoke has become known for retail and tech industry startups, and professionals to gather, making it an excellent place for networking.
Coworking spaces are hubs of innovation, where members are surrounded by like-minded people who they can connect and collaborate with. Many entrepreneurs are choosing this option because they want to be in an environment which stimulates creativity. Established teams are moving because they don't want their innovative teams to lose their spark, and large corporations are moving their teams for the same reason - to be around a buzz of new ideas. 
Bespoke's bright, spacious and modern space has surely been designed to stimulate creativity. It includes a bouldering wall and a bocce ball green court, as well as a quiet library with sleep nooks. When a member wants to clear their head - they can escape to read a book, play a game with their community friends or challenge themselves on the bouldering wall...and when they've been slaving away too hard, get some shut-eye at the nooks. They can reboot themselves, so that they can get back to innovating effectively. What's more, is that the activity areas are a great place to meet new people in a fun, relaxed environment.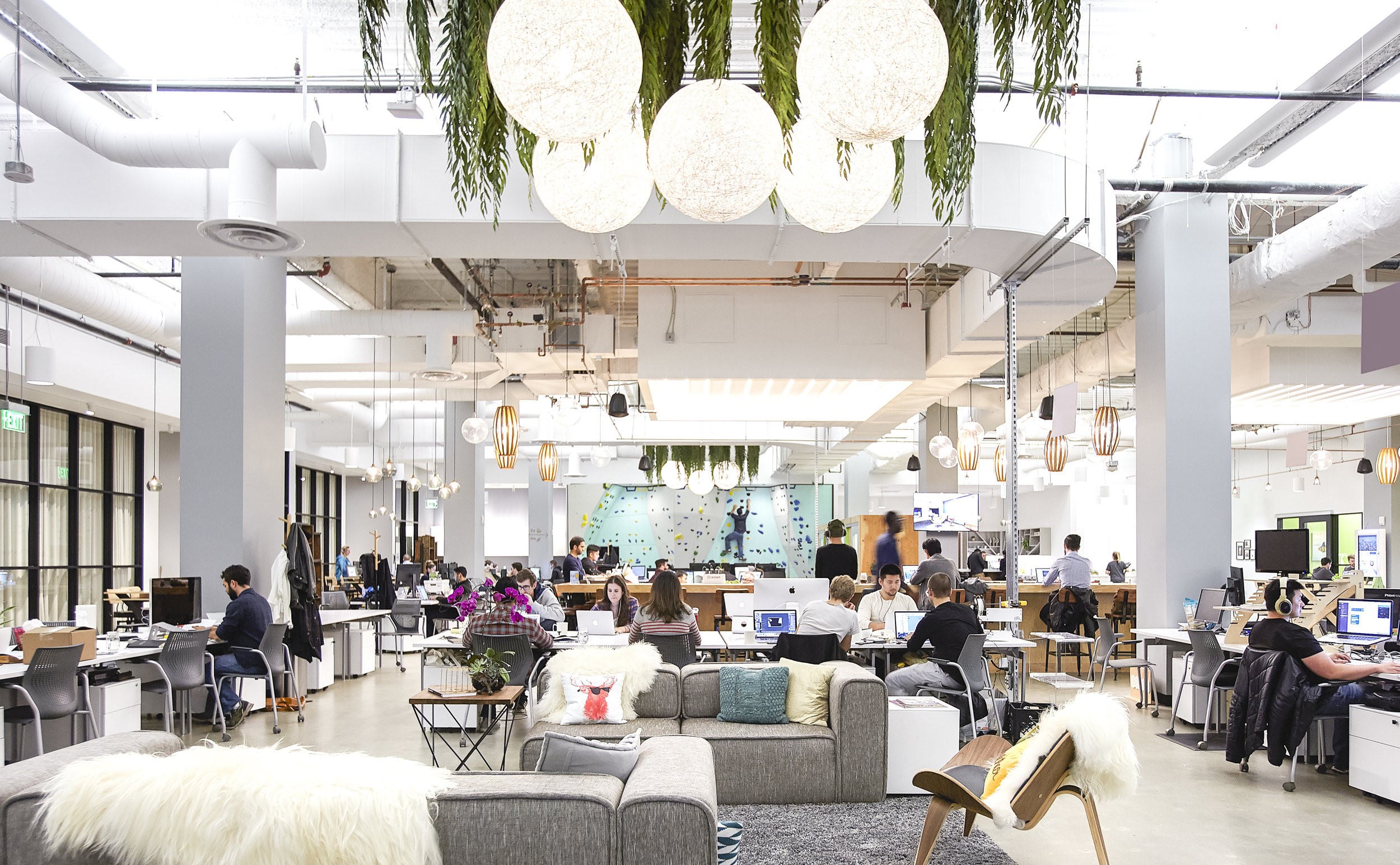 Niche spaces are growing in number as more workers are looking to be part of a particular type of community. Bespoke's niche? It's a curated network of best-in-class entrepreneurs, in the retail-tech community. As seen in the video above, let's see what Director, Judith Shahva and Coworking Coordinator, Omar Quadir have to say about their space and community:
Please tell us a bit about Bespoke.
We are a retail-technology ecosystem and we were one of the first shopping centres to build out a coworking space inside a mall.  
What makes Bespoke unique?
Judith: I think what really differentiates us from our competitors is our focus on retail technology. Brands and retailers, globally, will come because they want to understand what Westfield is doing to transform their retail experience. So we take them on a tour and share our stories.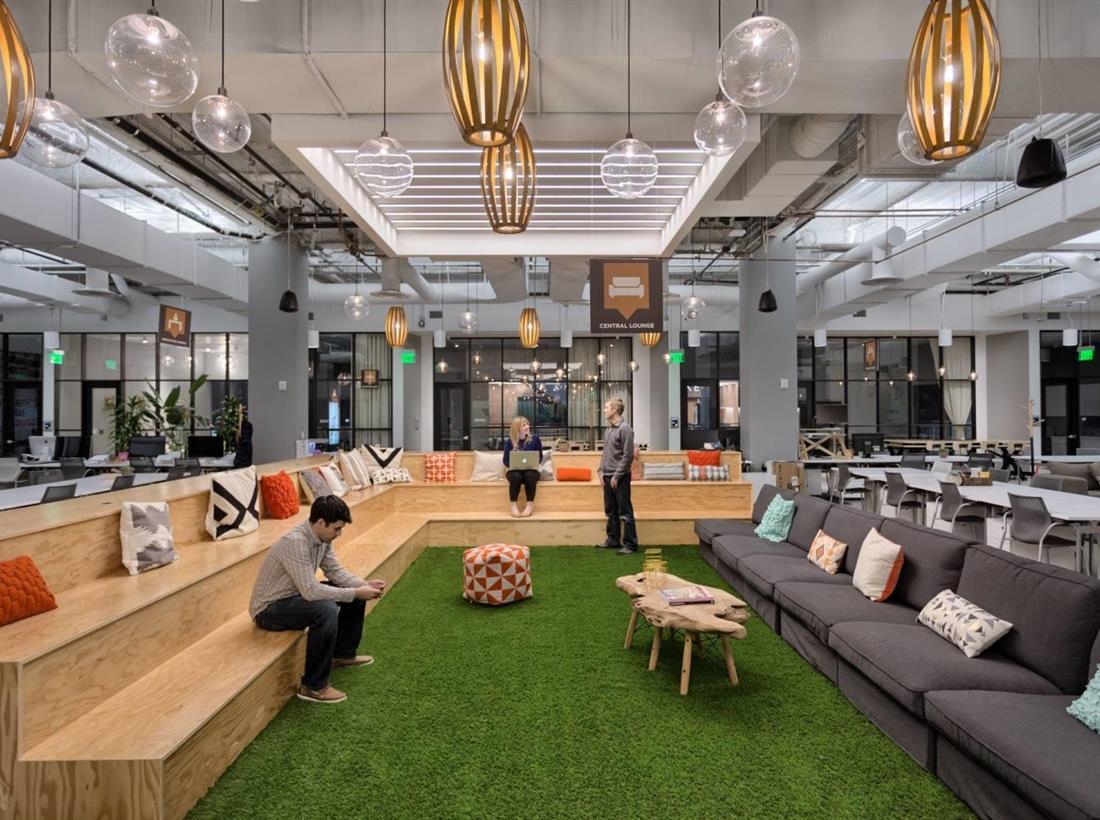 What draws people/companies to Bespoke?
Omar: We've done tours for people from Scandanavia, Japan and sometimes large retailers. We've done an innovation tour for Hugo Boss, and had companies like Nike's innovation team come out here and work at Bespoke just to be around companies that are innovating. 
Judith: On another level a lot of them want to learn about what's hot in retail technology and they want to connect with Silicon Valley startups. So we can actually put them in a room and they can pitch to C-level executives as well.  
How important is community to Bespoke?
Judith: I think the number one value to our space is the community, it's all about the people. So, the space is built in a way to connect people, to facilitate connections. It's also a really feel good space, a lot of people say they walk in and feel a really strong energy and I think that's a combination of the physical space combined with the community and the Bespoke team. This really makes it feel like a home rather than just a workplace.
Now that's a pretty cool and unique space, hey! For more inspiration, check out some of our other interviews with niche coworking spaces that use Nexudus coworking software to automate their daily tasks.
….
If you don't already use Nexudus and want to learn more about our nifty coworking software, simply request a live demo with one of our friendly onboarding specialists! Or if you have any questions, please don't hesitate to contact us. We are always happy to help!