At the beginning of last year, we wrote extensively about what key coworking trends we expected to see unfold in the sector throughout 2021. From sustainable coworking practices to a sharper focus on the human experience, our list covered a broad range of areas.
This year, we've chosen to hone in on five new and emerging trends:
New landlords entering the market

Increased interest from corporates

A surge in demand for local/satellite offices

The continued prioritisation of community and wellbeing 

The desire for efficient technology
1. New landlords are incoming
In the words of Brad Krauskopf, CEO of Hub Australia: "Our biggest competitor in the future will be landlords."
Since the pandemic hit, interest in traditional office space has fallen. To remain operational, landlords of these spaces are pivoting to coworking, meaning that coworking operators in some areas (particularly city centres) are going to face more competition. 
Instead of partnering with existing coworking operators, which has been the norm until now, lots of these landlords are choosing to go down the coworking route independently. 
Last year, the UK real estate firm Shaftesbury launched Assemble, a new flexible workspace offering. The firm owns and manages a 16-acre property portfolio in London's West End. 
"Created in response to the evolving market and occupier requirements, Assemble provides tenants with a flexible and hassle-free solution to occupy fully fitted, high quality office spaces," the Assemble press release reads.
Instead of seeing new competition as a threat, take the opportunity to focus on differentiation this year. Think about what it is that makes your coworking unique and let it inform your marketing strategy. 
Whether your proudest asset is your dedicated team, ergonomic furniture, sustainability credentials, technology or wellbeing initiatives, let the world know who you are. 
2. Corp-working takes centre stage
The role of the office is changing fast, not least of all for corporations. Covid-19 has changed the way we work and has called into question the role of the corporate headquarters. 
Corporates were dipping their toes into the coworking pool before the pandemic in an effort to reduce capital expenditure and attract new talent. 
As we head into 2022, corps will continue to lean on coworking flexible solutions as they look to decentralise their real estate strategy and support staff who want to work closer to home. 
In 2021, Starbucks and 3M Co moved their India HQs to coworking spaces. The latter signed a two-year deal with WeWork to provide its 400 employees with the option to work in any of WeWork's locations. 
The tech firm Dropbox also embraced a coworking strategy last year. It launched Dropbox Studios to provide staff with workspaces closer to where they live. It's created its own coworking-esque studios with conference rooms and classrooms for collaborative working. 
Dropbox also plans to leverage smaller on-demand spaces by partnering up with coworking operators in big cities such as San Francisco, Seattle, Tokyo and Tel Aviv.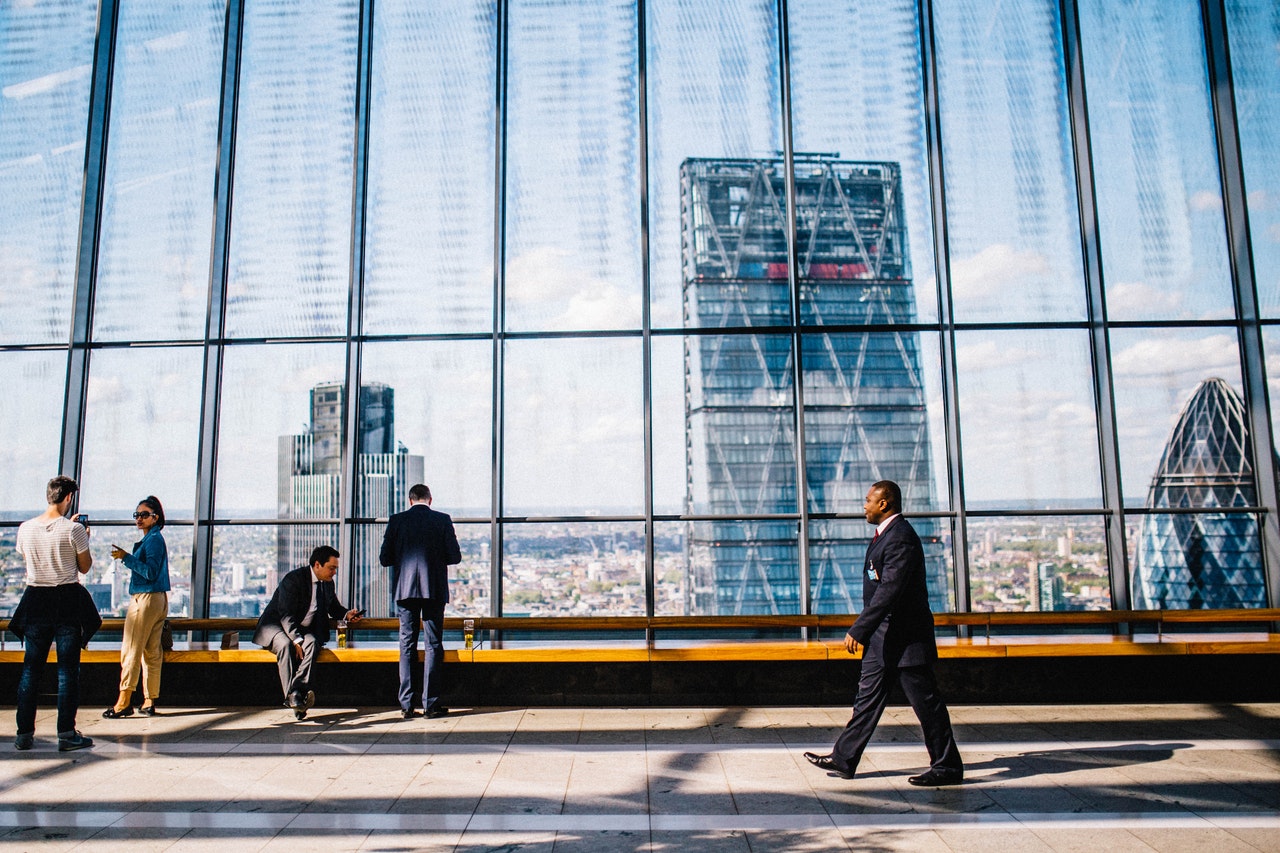 3. 'Satellite office' is the buzzword
Companies are ditching the centralised approach to offices in favour of a distributed one. 
So, instead of relying solely on the traditional HQ, firms are downsizing their headquarters and opening up satellite offices in locations closer to where most of their employees live. 
Of course, it's not financially viable for an organisation to lease and fit-out multiple small offices, so they're going to be relying on the services of coworking operators.
We also expect to see some 100% remote businesses, or those who transitioned to remote working during the pandemic, exploring coworking membership options this year. 
Although necessary at times, working at home isn't sustainable for many people. 
On an individual level, employees can feel isolated and struggle to maintain separation between their personal life and their career. Company culture can suffer too, and teams might not have access to the resources they need to succeed. 
Companies set up satellite offices for these reasons. Coworking spaces contain the right tools and environment for a productive day's work. What's more, they're cost-efficient and can have the power to boost employee engagement. 
4. Community and wellbeing combine 
It's not enough to offer a comfortable workspace these days, especially if lots of other spaces are vying for your members' attention. Make 2022 the year of community building. 
Community and wellbeing aren't mutually exclusive concepts – each enhances the other. 
When you set out to brainstorm ideas for wellbeing initiatives, keep in mind the 7 dimensions of wellness: social, emotional, spiritual, environmental, occupational, intellectual and physical. Your initiatives should aim to address all of them. 
Offer resources people can use to help combat stress and depression in their day-to-day lives. You can also signpost members to relevant support and community groups. 
Financial wellness or wellbeing relates to how effectively someone can manage their economic life. The financial wellness topic is garnering lots of attention at the moment. Could you invite a finance expert, such as a money coach, to run 1:1 sessions with your members?
If you're looking to incorporate a wellness initiative this year, let these wellness-centric workspaces inspire you. If you want to become more community-minded, check out our article on how coworking spaces can engage with the community.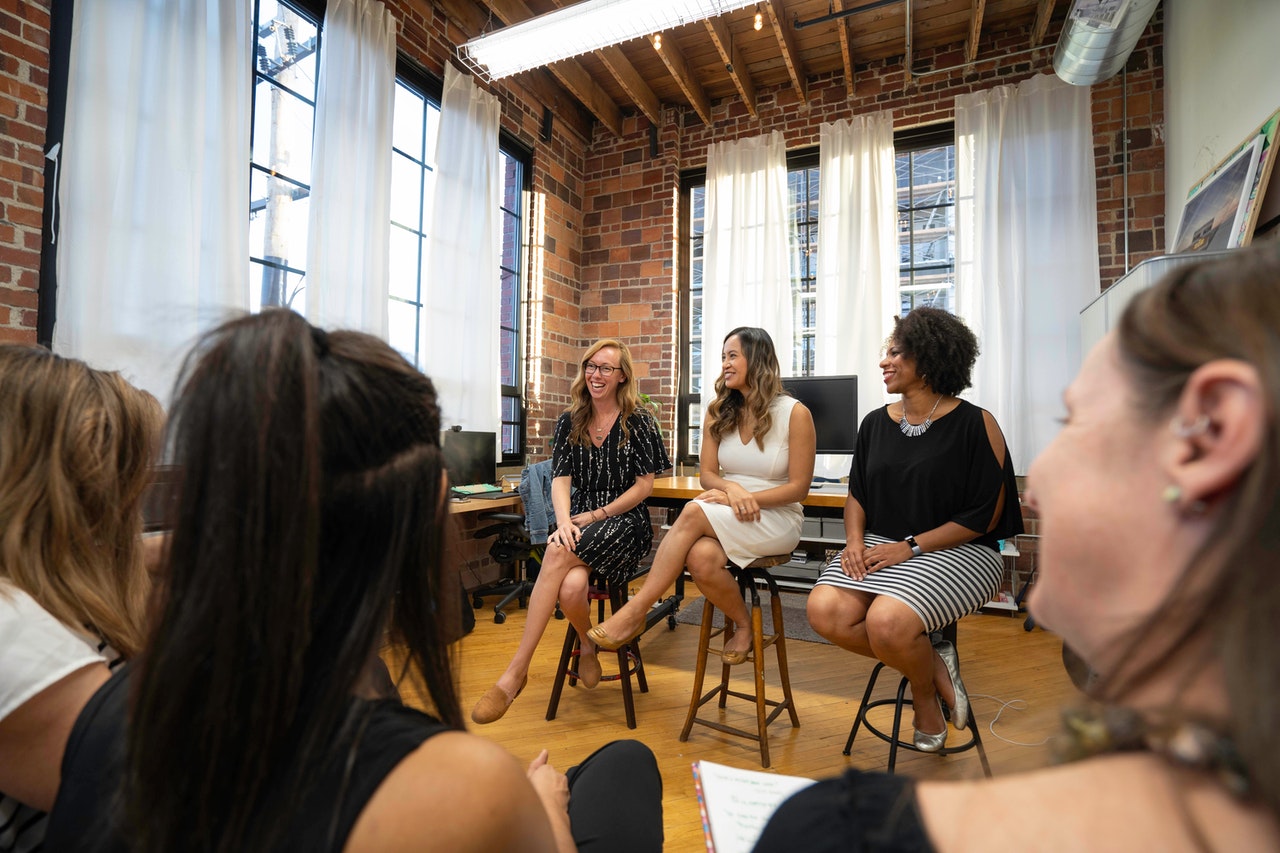 5. Workspaces become integrated
As we work our way through the twenties, offices everywhere are becoming 'smarter'. 2022 in particular will be all about unifying disparate systems through integration. 
It's all very well enabling people to access your space hands-free and book meeting rooms remotely, but unless everything can be done using a single, unified interface, your members and team aren't going to make the most of your technology.
Nexudus integrates with a huge variety of different tech tools and platforms, making it easier for you to run your space and for your members to navigate it. 
Here are just a handful of integrations you can leverage using Nexudus:
When a new member joins or an existing one changes their plan, or if some make a desk booking, their access level will automatically update on the system.
Accounting – Nexudus makes it easy to export invoices, lets you manage accounting remotely provides access to electronic payment features.

Payments – Nexudus' ability to integrate with various payment platforms means your members can set up Direct Debit agreements, or pay for their invoices using their PayPal account or a credit or debit card with ease.

Meeting scheduling – Google Calendar and Nexudus Calendar sync up so that you and your members can avoid conflicting bookings. It also integrates with a number of booking platforms, such as Liquidspace.

Visitor management – Signing in visitors, collecting guest information, capturing photos of members and visitors and getting them to sign documents can be facilitated through the iPad on your reception desk.
Existing Nexudus users will be excited to learn that we've got a few new features and improvements in the pipeline this year. For instance, you'll be able to navigate everything more easily because we've made pages more mobile and tablet compatible.
You can also leverage Nexudus' new AI learning capabilities to forecast how demand for your space might evolve over the course of the year. 
Our newsletter editor has also improved, making it easier than ever for you to share your news and keep in touch with all of your stakeholders. Use the drag and drop editor and template gallery to create engaging creations, quickly.