"Our community deserves more than a typical coworking space"
Whether it's fitness, healthy eating or meditating, a growing number of people are jumping onto the healthy living bandwagon (or trying to!). Globally we are facing a mental health crisis and in light of this, we are finally starting to value our mental and physical health, and how it affects our productivity and performance. In other words, in order to reach our full potential, be a strong leader, or have a thriving business we should be on top form - physically and mentally.
As a result, wellness is becoming an area of increasing focus in coworking spaces that want to help their community prosper. Being part of a supportive coworking community is already a great step towards improving mental health. But to further encourage this many coworking spaces are integrating wellness into their community through biophilic design, yoga classes, adjustable standing desks, etc.
However, for City Wellness Collective, wellness is literally at the core of everything they do, as their name suggests. This niche coworking space in New York City is dedicated to alternative and holistic practitioners who are committed to growing their practices and improving their clients' well-being. Along with their healing services, everything about the space resonates wellness - plants, triple-filtered water and calming lighting. Whether you are a practitioner, or their client you will surely leave this space feeling rejuvenated and relaxed.
Video of the City Wellness Collective space and team
In our video interview with the City Wellness Collective team, they tell us a bit more about their community of healers and how they've designed a space that promotes well-being. We had the pleasure of meeting the founders, Dan and Michelle Keinan and the community manager, Johanna Perry. Let's see what they had to say about their unique coworking space:
What is the vibe at City Wellness Collective?
Johanna: All of our members are high-calibre holistic practitioners, from traditional Chinese medicine practitioners to holistic chiropractors, massage therapists - we have a really wide range of professionals.
Michelle: The vibe is super relaxed, it's like an oasis in New York City. Doing healing work requires intimacy, requires safety, requires quiet. This is a space where people can get that.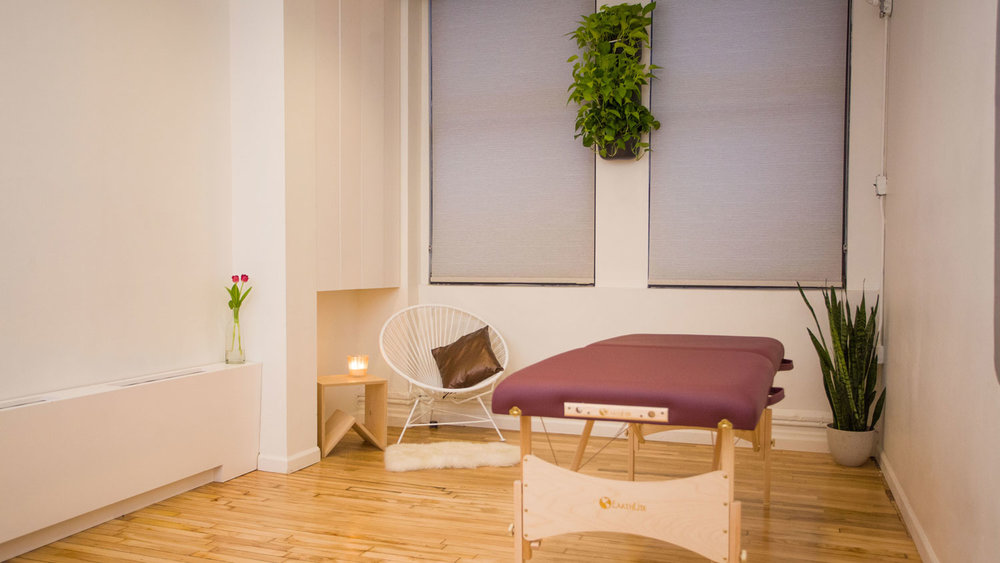 How does the design of your space impact City Wellness Collective?
Michelle: When we designed City Wellness Collective, we wanted to make sure it felt like a home and that anybody that came here would feel comfortable, would feel safe, really relaxed and get the services, or give the services they are here to provide.
Johanna: We create this environment where your needs as a holistic practitioner are met. You will find organic tea, triple-filtered water and even air that's filtered, as well as lots of plants.
Dan: Even the light bulbs have a very low frequency and a low temperature that emphasises a sunrise or an evening, which is very calming essentially.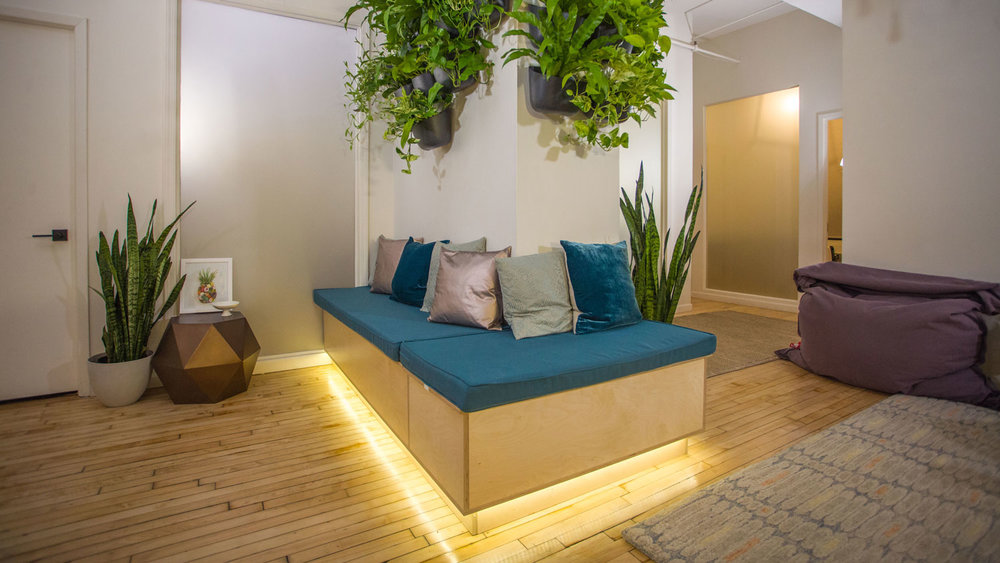 How important is the community to City Wellness Collective?
Michelle: The practitioners that are working here and that are part of our community of empowered healers, they are really supported and taken care of because when a healer is taken care of then they can do the great work they are here to do, taking care of their clients.
Johanna: The community here is tight-knit. Our practitioners and clients honestly put the collective in City Wellness Collective.
Now that's a coworking community that truly understands the importance of well-being! For more inspiration, check out some of our other interviews with niche coworking spaces that use Nexudus coworking software to automate their daily tasks.
….
If you don't already use Nexudus and want to learn more about our nifty coworking software, simply request a live demo with one of our friendly onboarding specialists! Or if you have any questions, please don't hesitate to contact us. We are always happy to help!
Related posts
The GCUC team shared brilliant, relevant content and kept participation high with breakout sessions; ensuring that there were still chances to network and spark interesting discussions with one another.