Q&A with Hubud - the coworking Hub in Ubud
Imagine being able to work on a beach in Bali or from a cafe in Buenos Aires and moving onto somewhere else exotic a few months later? Sounds dreamy! But it is actually a reality for many people. While we're slaving away at the office, there are digital nomads who are taking advantage of the global marketplace, in some of the most beautiful places in the world.
Technology has disrupted the way we live and is changing the way we work too. Telecommuting has been around for a while now, but the number of people working remotely has increased significantly in the last two decades due to technological advances and the desire for autonomy. According to the Association of Independent Professionals and the Self Employed, the number of freelancers in the UK increased by 43%, from 2008 to 2016. The rise in freelancers worldwide has led to an increase in coworking spaces, as well as the start of movements such as coliving, coworkation and coworking hotels.
One of the most popular destinations for digital nomads? 'Silicon Bali'. A place where you can start the day doing yoga in a rice paddy, and go surfing after a day's hard work. With internet speeds that rival many developed nations, beaches, and volcanoes - it's no surprise that it's a mecca for digital nomads.
In 2012, Steve Munroe was amazed by the eclectic, very talented group of people in Ubud and thought about the possibilities of bringing all these amazing, different minds together in one place. So along with his co-founders, they opened the first coworking space in Bali! Now, Hubud is one of the top coworking spaces on earth. This cool, bamboo-panelled space attracts freelancers, creatives, writers, etc. from all over the world. But other spaces in Bali have opened since - so why is this space still so popular? And how does his team manage the high turnover, especially when "community" is a big part of coworking?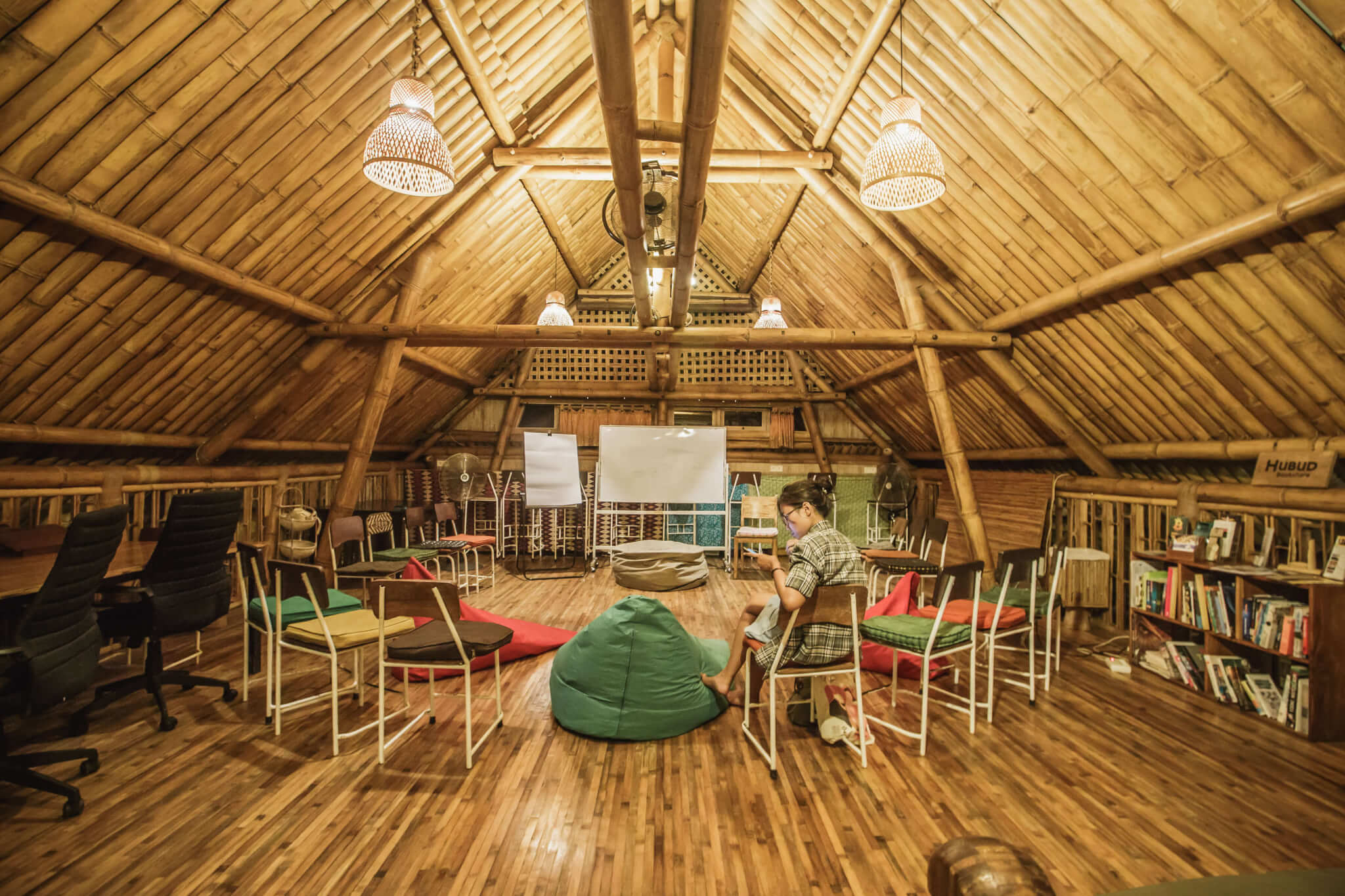 We are honoured to get some insight from Vitto Christaldi, the Head of Learning and Experience at this unique Hub in Ubud, Hubud. Vitto is in charge of overseeing the operations team, and the curation of 430+ entrepreneurship and networking events that Hubud organises annually. He is an alumni of US Department of State's International Visitors Leadership Program (IVLP) fellowship on Startup Incubation in 2017 and Australia Awards fellow in 2018 on Tech Startups. So let's see what he had to say about managing a coworking space:
Q&A with Vitto Christaldi (Hubud)
1. Hubud was the first coworking space opened in Bali, a mecca for digital nomads. But other spaces have opened since - why do you think Hubud is still so popular?
People is the center of our coworking space. Since Hubud was opened, we have helped more than 8,500 people to transition from a corporate life into a life that allows them to be location-independent. We're doing this by offering our community an accessible and available learnings through our daily skill-share and networking events.
These reasons alone have created a massive following for our coworking space in the past 6 years. We have a lot of people coming through our doors each day, lead by curiosity about what Hubud, which a lot of people have been talking about, is all about.
2. Since your space is filled with digital nomads who come and go, how do you get people involved in the community?
Our team's most important responsibility is to help Hubudians (Hubud member) to integrate well with our community. It is done by offering tours, new members orientation, and facilitated events. We organise more than 400 events annually, from daily skill share, think tanks, networking events, wellness activities, and excursions; Hubudians have the opportunity to do activities/learn about topics of their interest, with like-minded people, at Hubud.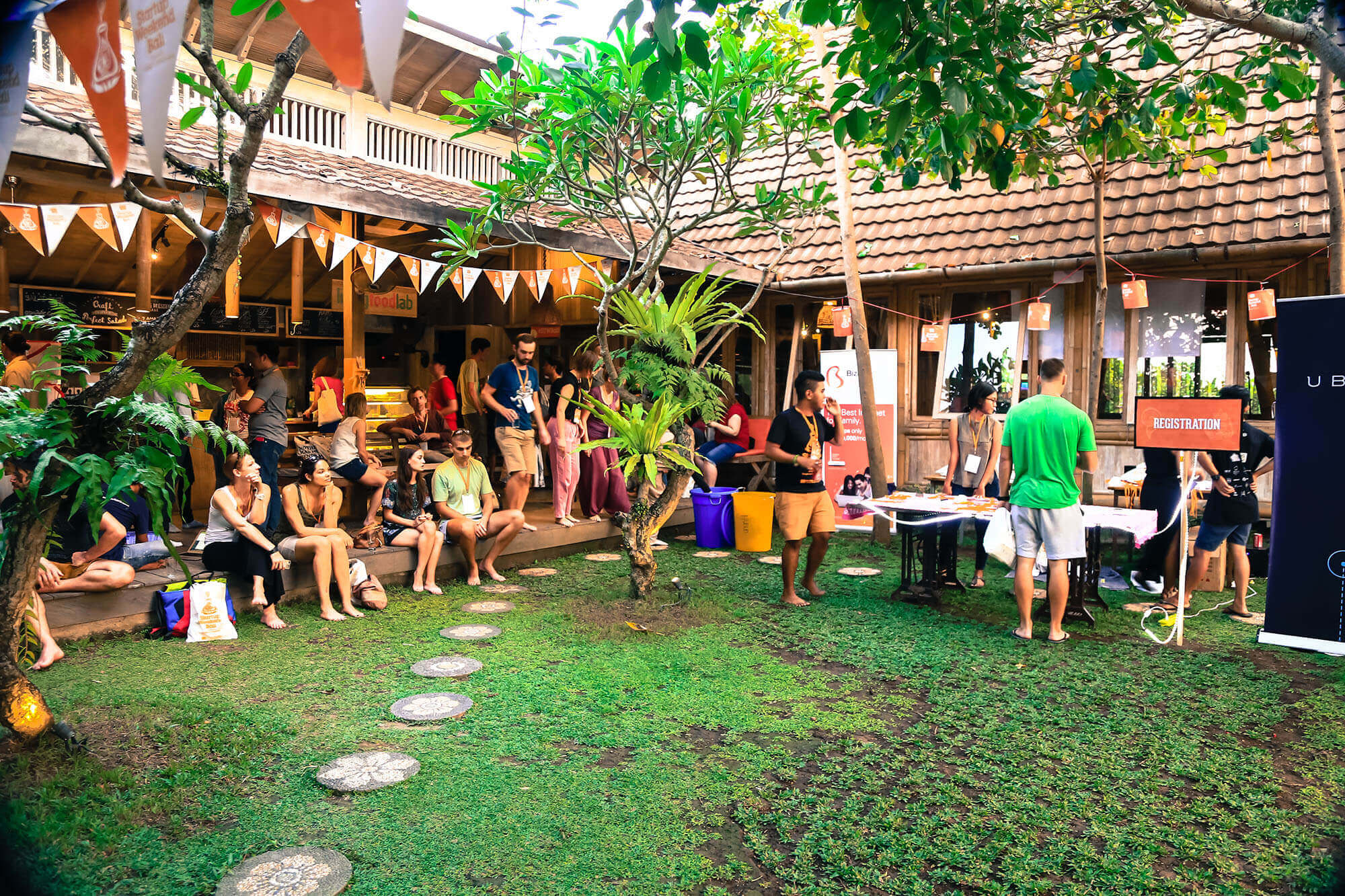 3. What are some of the struggles of having a high turnover of people in your space? Any advice for other coworking spaces with a mobile group of visitors?
From a business perspective, the question that we always ask ourselves is how we could make Hubudians stay connected when they leave Bali, and come to Hubud when they're back in the island.
But the real struggle is the mental struggle for our team. Our team interacts with members, most of the time we become good friends with our members. It is sad and demotivating when we see our friends go.
But luckily most of them always come back :)
4. How do you find the right balance between trusting members and setting boundaries, in terms of security in the space?
Difficult question!
So far we have never had any problem with security. No one has ever lost anything, except pens or slippers (because we have to take off our shoes/slippers when entering Hubud).
I suppose we have done a good job so far in informing people about the etiquettes in Hubud during our new members orientation session.
Also we have staff in the space 24/7.
5. What are the basic facilities a coworking space should have?
A reliable internet connection, comfy chairs, and hopefully a great view outside the window (you can't expect people to be in a place for a long time when you have a dull view)
6. What's the process you follow for onboarding or when people leave?
When a person comes into our space, they get the tour of Hubud. Afterwards, when after they sign up, we invite them to the new members orientation. They'll also receive a welcome email through Nexudus.
When they leave, they'll also receive another mail from Nexudus!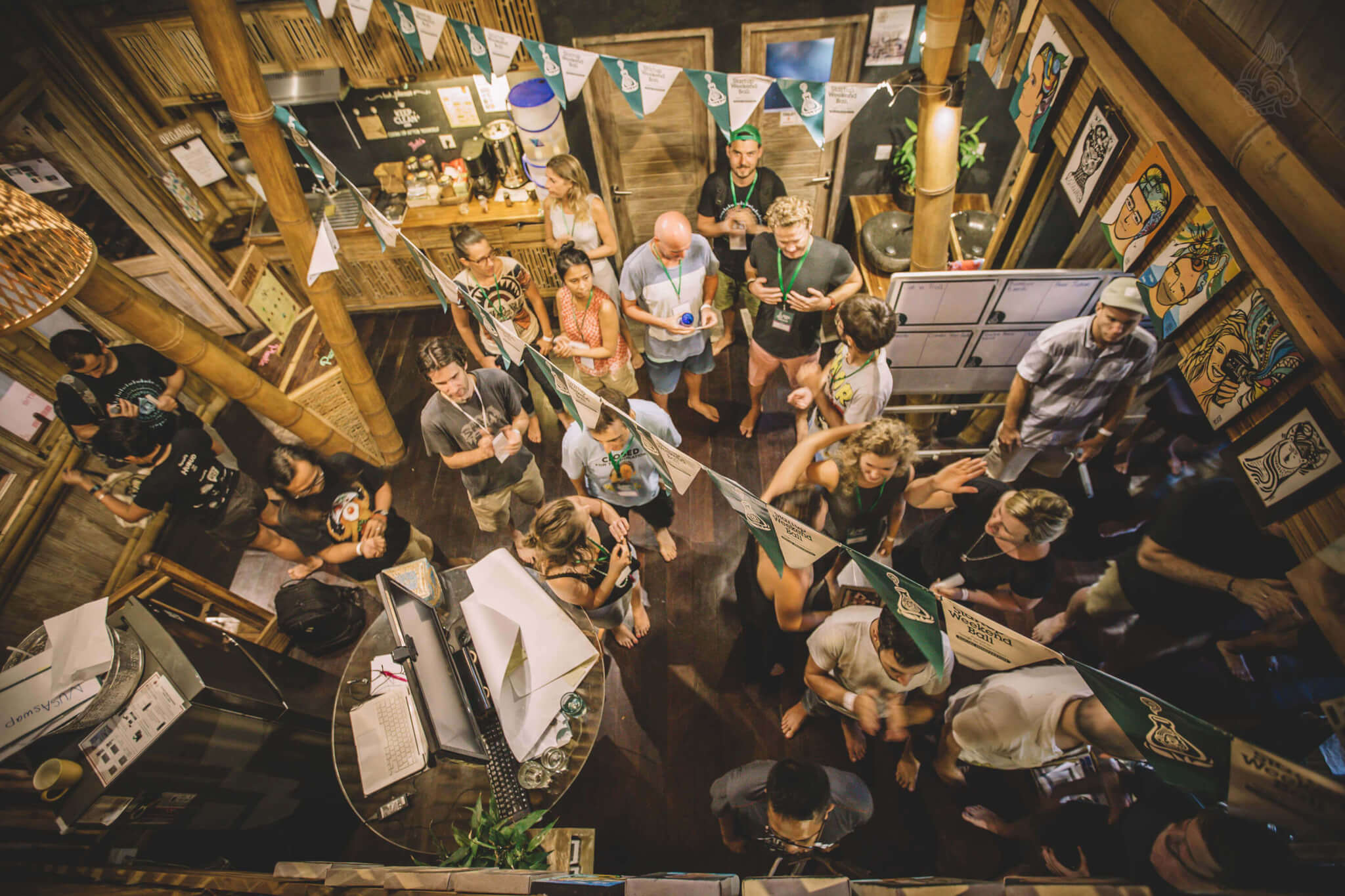 7. Coworking is growing faster than ever. How can managers maintain their community values when there is a large influx of new members?
Here's how we do it at Hubud: several years back, the staff and the founders met and established "the Hubud values", and we keep it in a digital document. Whenever the staff feel lost, we can always refer back to those values and take actions according to what we have agreed together.
The document also represents our identity. Whether there's 10 or 500 people in our space, we still stay true to our core by referring to "the Hubud values".
8. The nature of work is changing as more people opt to use the world as their office - how do you think this will affect the coworking movement in the next ten years?
Coworking spaces are the pioneer of this movement, so we, amongst other industries, should be on top of this movement and should be able to adapt to the way people live, work, and learn.
But one thing that most coworking spaces often forget is not only to offer the hardware (space, chairs, tables), but also the software, that is learning events and accessible network/ecosystem.
Thank you so much for sharing your time and advice, Vitto! For more insight on managing a coworking space, check out our interviews with other coworking experts!