Automating coworking spaces - CWE 2018
14-16th November 2018: the coworking family united in Amsterdam for the annual Coworking Europe conference. Coworking Europe is the largest international event dedicated to the coworking industry. The conference saw 500+ delegates from all over the world who share a common interest - coworking. Industry leaders, flexible space operators, software providers spent three days discussing trends, sharing ideas, networking and collaborating.
The event was structured in the same way it has been in previous years. The first day was filled with panels of industry experts who discussed coworking topics from three perspectives: business, trends and impact. Day two was an informal Unconference day, in which attendees suggested topics for debate and then groups were formed for these topics to be discussed. This day is designed to encourage sharing ideas and a chance to learn more about the industry from each other so that you can improve your space and help your community. Lastly, day three had workshops from industry experts. You definitely leave the conference feeling wiser!
There were many interesting coworking industry insights shared during the conference. One in particular was that coworking spaces are struggling to differentiate themselves, and some of the elements that can make a difference are customer service, building a strong brand that people can connect to, and excellent community management.
Anyways, whilst all this fun was happening, you could find the Nexudus team at our booth - spreading the word about Nexudus, helping existing clients, catching up with old friends, and making new ones! Meeting new people, as well as our close relationship with customers helps us to understand the ever-growing coworking needs, and receive valuable feedback so that we can keep the software up-to-date with new features, and improve the user experience.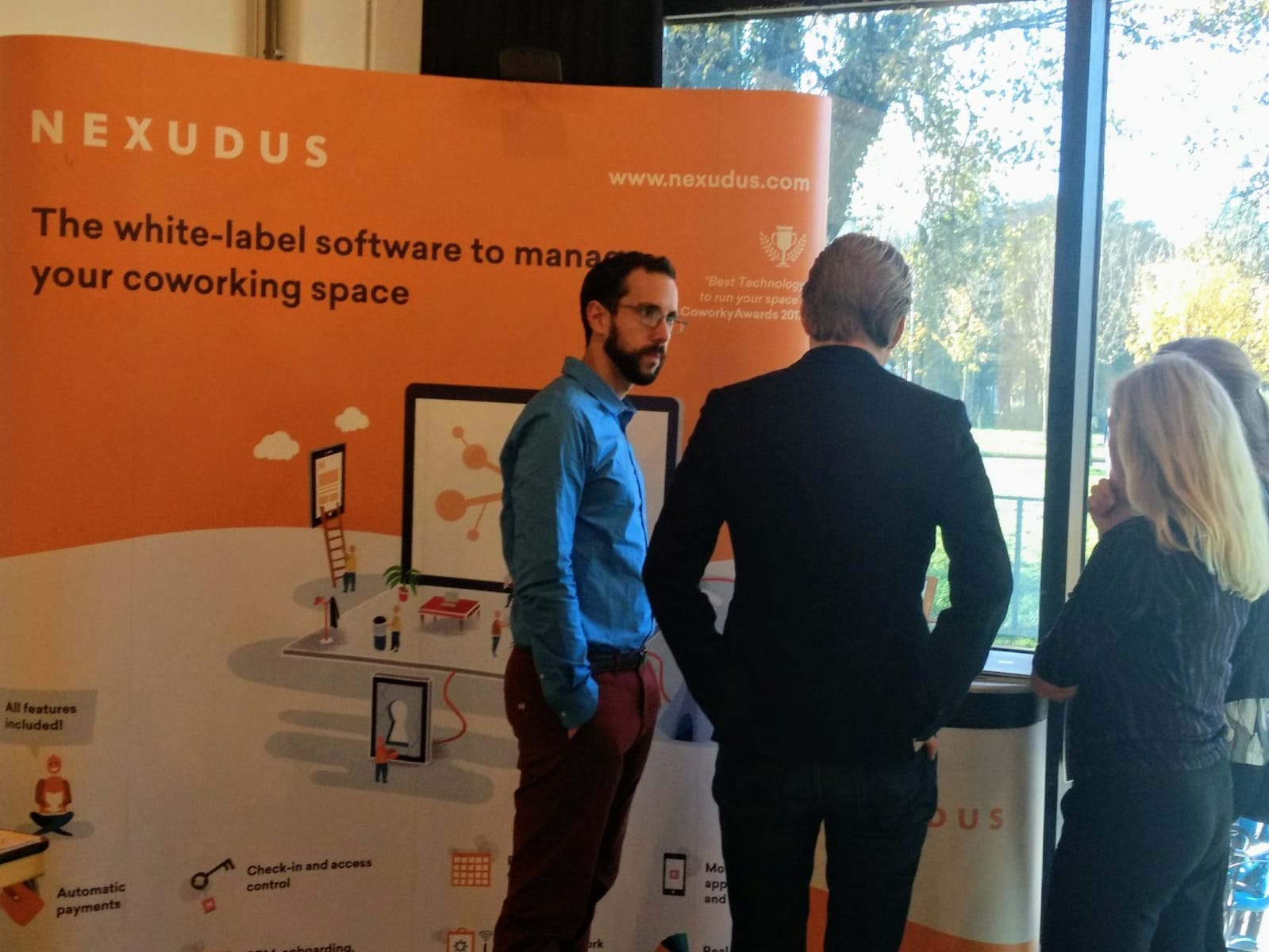 We were also honoured to be invited to take part in a panel discussion 'How to automate the space operation to let you focus on hospitality and community'. Our Nexudus expert Saurabh Mohal, along with a few other software providers (including two of our partners - Ezeep and Salto), came together to discuss a key topic for running a coworking space.
Stand out in the crowd!
Investing in coworking software is important for running your space efficiently and automating workflows so that you can focus on hospitality and building a strong community. As the coworking trend is rising rapidly, so are the demands of agile workers."Businesses today are looking for more than just a desk, a telephone and an internet connection". As mentioned earlier, coworking spaces are struggling to distinguish themselves and in order to survive as a flexible workspace in this competitive, dynamic market, you need to engage with members and provide a high level of customer service.
Community is a core pillar of the coworking movement, and should not be neglected. Proptech expert, Antony Slumbers, said: "As technology develops and it has a greater impact on the work we are doing, we will do more human work, which builds into the strengths of the flexible market." Flexible workspaces require human interaction and engagement, and technology actually allows us to do this! Automation in shared workspaces means streamlined processes for important tasks such as booking meeting rooms and member check-ins, and provides a seamless user experience.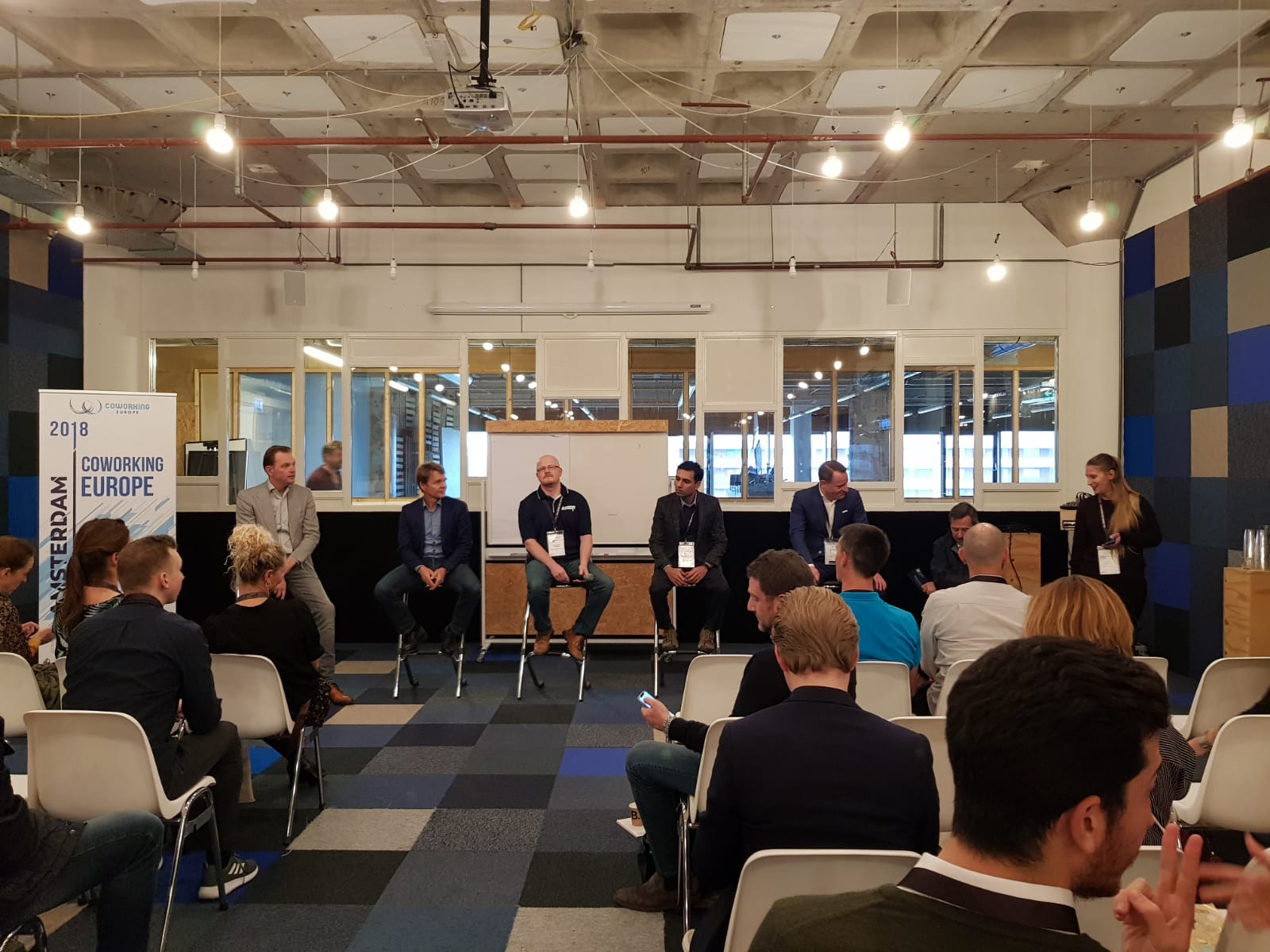 Automating your coworking space
When you first open your space, custom spreadsheets, and organised email inboxes are manageable, but before you know it, things can become disorderly, time-consuming and chaotic. Therefore, it is very useful to have an automated system for at least the basic daily operational tasks. You can use your own IT, but why not take advantage of the many specialist coworking SaaS options out there. Leave it to the experts! Yes, these are added expenses, but they're definitely worth it if you want to compete against the ever-growing number of coworking spaces.
The trickiest part is, of course, picking the software providers. Should you use multiple or one centralised coworking software? There are many considerations to be made, but the first most important thing to do is ask yourself what the fundamental processes of your business are, and which are the most time-consuming. Can these processes be automated, free up the time to focus more on your community? Consider which tools will bring the most value to your members.
Think long-term. Today you may have 20 members, but next year there could be hundreds, or more than one location. Do these softwares charge per feature used or the number of members? Consider investing in software that will support a growing member base and multiple locations.
Data protection is also a major concern, as you manage a lot of personal data in coworking spaces - so be sure to find out the policies and practices of the software provider in order to ensure data will be fully protected.
We are at your service!
At Nexudus, we understand how time-consuming managing a coworking space can be and we want to make your life easier so that you can focus on engaging members and optimising their experience. Handling payments, bookings and keeping on top of who is in your space at one time are some of the daily issues for a coworking space manager. Nexudus simplifies your tasks by automating most of these processes like CRM, reminders, task lists, billing, and integrating with several systems such as access control, printing management, visitor management and wifi access.
Building a community is key to a growing a successful coworking space and our simple, user-friendly interface (and mobile app) helps to achieve this by encouraging communication between members. For example, the Community Board allows members to participate in discussion threads and the Directory enables them to find like-minded people or members with a particular skill.
Wait, there's more - we are GDPR compliant and support a growing member base (we don't charge for features, you simply pay according to the number of active members) as well as multiple locations. That's right, all of these services in one platform! For more information about all the features and integrations included, please visit www.nexudus.com.
Related posts
Over the years, we have become a point of reference in the coworking and flexible workspace industry. Along with the most flexible and comprehensive coworking management software, we have developed 5 APPs to support and simplify the management of the day-to-day, customer relationships, financial and marketing tasks associated with your coworking or flexible workspace, from handling customer check-ins and visitor tours to invoicing members and managing your website content. But what are these apps? What do they do? Here is an overview: