Best coworking spaces in Asia 2020
In 2012 Brad Neuberg coined the term 'coworking'. We have come a long way since then; with approximately 177 coworking spaces in New York City, over 156 spaces in London and a new space opening every 5 days in some locations! Coworking has found its way around the globe too; a city like Hong Kong is quickly becoming the fastest-growing home to coworking spaces with 161 spaces and growing! Smaller countries' cities are also onboard and showing an increase in coworking. As an example, Port Louis in Mauritius has 6 coworking spaces!
Coworking has just started, and it echoes in the innovative ways that it has reshaped attitudes towards the work culture on a global scale. According to Coworking Resources, there are currently an estimated 19,000 office spaces and 1.7 million around the world.
In some South-Asian countries, there has been a spread of new governmental intervention; according to the ASEAN POST, the government of Singapore has taken a pro-active stand in nurturing technological capabilities in various sectors. While the Indonesian government is supporting the development of tech-based start-ups through capital incentives and infrastructure facilities, and further north, Vietnamese policymakers are setting up coworking spaces for start-up companies to transform Vietnam into a start-up nation. Coworking spaces provide the best environment for these policies to flourish, with higher internet penetration in Asia, along with the rapid development of e-commerce.
Let's have a look at some of the best coworking spaces in Asia.
The concept of coworking remains the same regardless of country, location or size. The ruling principle of coworking spaces is to provide a business service model that includes people working collaboratively or individually in a shared office space. However, when it comes to coworking in Asia, you are in for a unique experience! In areas like Bali, Vietnam and Singapore, coworking comes with a non-traditional and adventurous tropical experience. In addition to the unusual workspace scenery, coworking in Asia offers opportunities to pick up a new language and be exposed to diverse cultural backgrounds.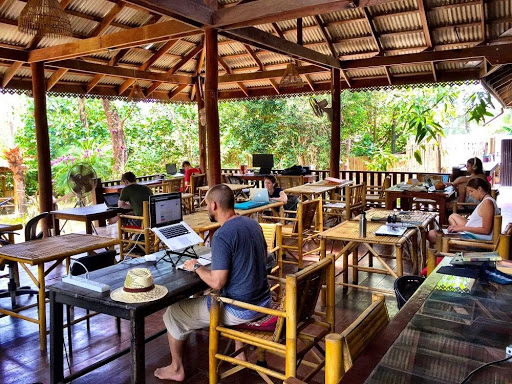 KoHub, Thailand
Founded in 2014, KoHub offers impressive amenities like lightning-fast internet hub, great food, coffee and juices, coliving accommodation, and it is located 5 mins walk away from the beach! If that was not enough, it also features a ZenZone situated in the centre of the tropical garden, a tropical green walk, group facilities and an island discount card.
KoHub welcomes fun and it is a productive oasis for people travelling through Thailand. It is also the perfect place for people looking for an island break from the city, digital nomads or location independents seeking a friendly community of like-minded people.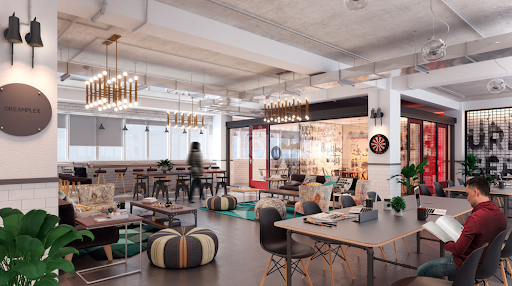 Dreamplex, Vietnam
Dreamplex came to life in 2015, at a time when coworking was still a novel concept in Vietnam. Dreamplex was able to quickly grow its roots with locations in Ho Chi Minh City, Hanoi and a new space coming soon to Thai Ha city. Dreamplex' mission is to create a space for success. They aim to support coworkers, start-ups and business communities to be more successful in their work and to be more fulfilled in their professional and social life.
The Hive, Hong Kong
Founded in Hong Kong 2012, The Hive now operates 21 spaces in 7 countries across Asia, from Australia to Japan, becoming this region's most extensive and most recognised boutique coworking network. One of the exceptional aspects of The Hive experience is that they strive for their members to have a happy and successful day, every day. With their best-in-class events, Hivers App, and community engagement empowering program. They support their members with lasting connections across The Hive membership base, whatever their industry, role or location.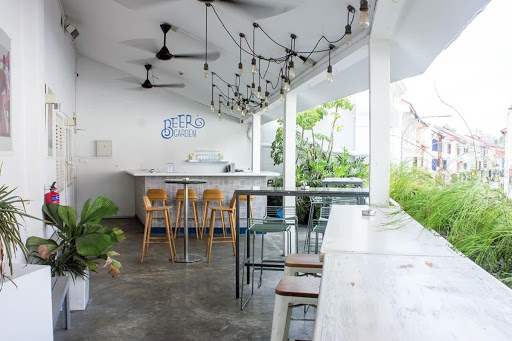 The Working Capitol, Singapore
The Working Capitol was born when co-founders Ben and Saranta Gattie decided to transform an old biscuit factory on Keong Saik Road into a unique coworking and lifestyle destination. This concept combines Ben's passion for revitalising spaces with the belief that an influential culture is needed to bind people and create community. In creating The Working Capitol, they focused on bringing together elements that help companies scale. In today's world, that means offering the right mix of professional services, programmes and an inspiring space designed for multiple modes of working. Together, these components create an environment that allows members to develop and nurture company culture while attracting and retaining top talent.
The Working Capitol has always been more than a coworking company. Their approach as a lifestyle brand utilises a differentiated model of Real Estate, Office Space and Coworking; positioning themselves as dependable neighbourhood builders. Their efforts throughout the Keong Saik area have been instrumental in the transformation of the street, which is now an acclaimed destination.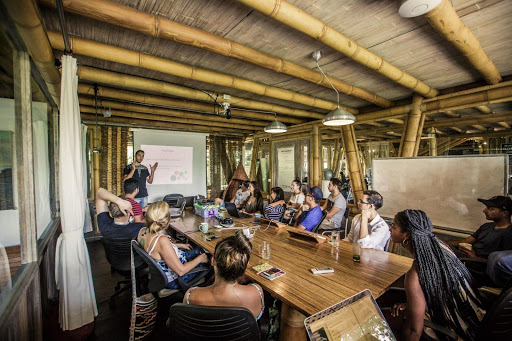 Hubud, Bali
Hubud is where dreamers and truth seekers could recover from the life they no longer believe in, and create something soul-affirming for themselves. The founders, Steve Munroe, Peter Wall and John Alderson created an unprecedented space that embodies the freedom paradigm of work and lifestyle. For members of Hubud who have digital nomad, entrepreneurial, and start-up ambitions, Silicon Bali can be an incredible place to run your business. On the flip side, if you are into yoga and adventure sports, this is the place for you! Bali is indeed a paradise.
Why don't you join us for CUAsia 2020, in Bali, Indonesia? The unconference comes with a new vision, which is to take coworking, coliving, cogiving and colearning to the next level. And guess what? You get to meet the friendly and helpful Nexudus team and much more! Read more
The growing understanding of coworking needs, combined with our innovative approach means that we can keep this coworking SaaS up-to-date with new features and improve the user experience. If you would like to read more of our helpful tips, subscribe to our free newsletter below. Thank you for reading.
Related posts
​Wired Sussex is a not-for-profit membership organisation based in Brighton. It provides support to businesses operating in the digital, tech and the media sectors through networking events, meetups, industry speakers, job postings and FuseBox. Chris admits that when he first started exploring the Nexudus platform, "he kept finding features for things I didn't even know we needed as a coworking space, such as signing residents and guests in. It was my first time working in an innovation space and Nexudus essentially taught me everything I needed to know about managing a space!"