'Community is at the heart of what we do' Dojo Bali
If you are looking for a coworking space that puts community first, a space that holds the core value of creating a meaningful relationship with its members, then Dojo Bali is the space for you! This is a coworking space like no other, with a melting pot of inspiring individuals from every corner of the globe.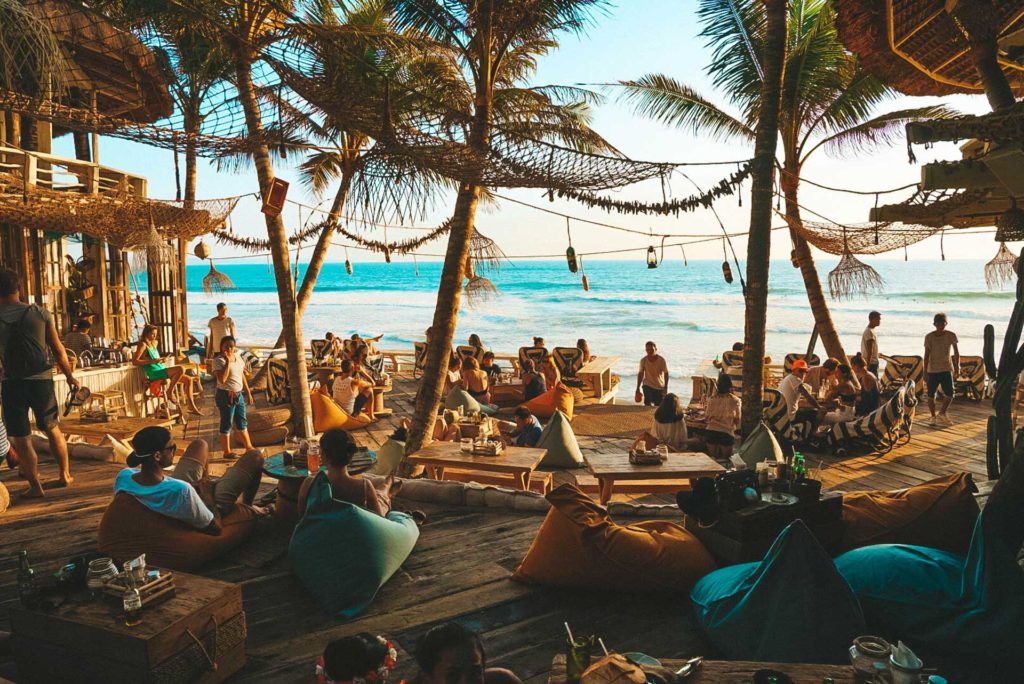 Dojo Bali's philosophy is rooted in the belief that the future of work needs purpose and consciousness. Their vision is to create a thriving, collaborative community of conscious coworkers that believe in work-life balance, shared knowledge, productivity and positive social and environmental change. Aside from their commendable philosophy, Dojo Bali - which means
'a place of the way'
in Japanese- is located on the beautiful island of Bali, Indonesia, by the beachside town of Canggu.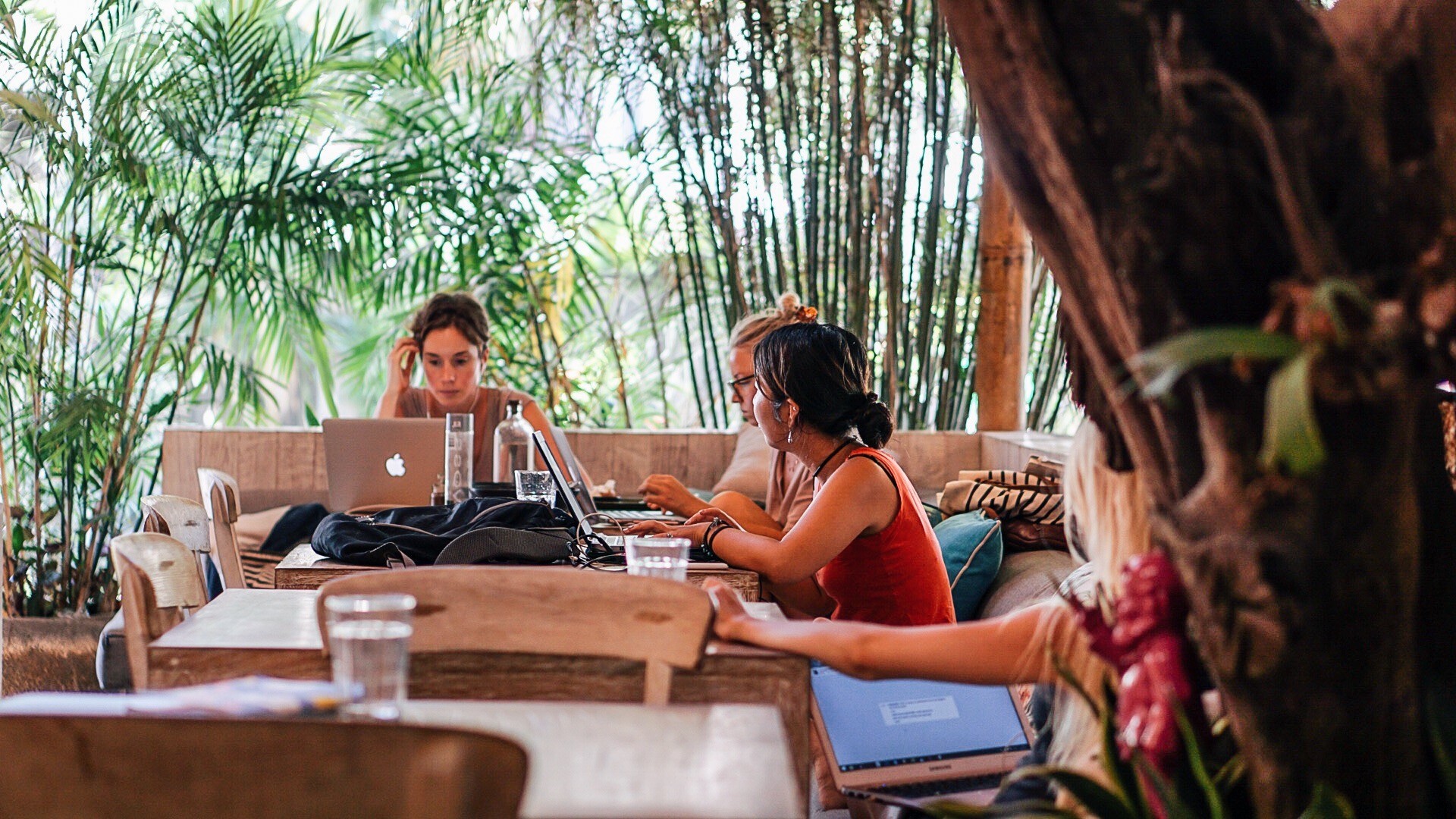 The two-storey building provides further benefits, such as an amazing pool, surrounded by lush tropical gardens, air-conditioned conference rooms, sound-proof private Skype booths, hot showers and a mix of large breezy spaces and nooks for collaborative or individual works. With the addition of community events, including masterminds, workshops, community BBQs, skill-sharing sessions, networking events, inspirational events and social meetups.
We are thrilled to share our coverage of the phenomenal coworking space with you! We also had the pleasure of speaking with Dojo Bali's team, Vici Fitraiti (Operations Manager) Micheal Craig (Founder) and Haren Tambi (Event Coordinator).
Vici Fitriati, Operations Manager:
The name Dojo, was taken from the Japanese word, which means
'a place of the way
'. Our vision is to transform Dojo Bali into an environment where coworkers could work and grow.
Micheal Craig, Founder:
Dojo is a coworking space in Bali, it is a minute walk from the beach by Canggu. Our clientele are digital nomads and ex-pats; they are diverse. I believe that we have about 87 different nationalities working here.
Basically, our space could be described as a home away from home, which is what you feel when you come in here. In fact, it was a home at one point, which we then renovated. Dojo Bali is a very tropical space, with a hint of rustic design, to really capture that homely feel. We also incorporated a pool for our members to relax. Additionally, we have a no shoe-policy; our dress code includes, no suit or anything too official. At Dojo Bali, you could go for a surf in the morning and have a meeting in the afternoon. Our space really gives that chilled and slightly laid back energy.
Haren Tambi, Event Coordinator:
We are a family at Dojo Bali. When people come and they come from all over the world, they never want to leave. But when they do leave, they are always itching to come back. So, we make sure that we maintain a really good connection and relationship with our members, even when they are back to their countries. Community is at the heart of what we do, it is important that we make our members feel that they belong to this community.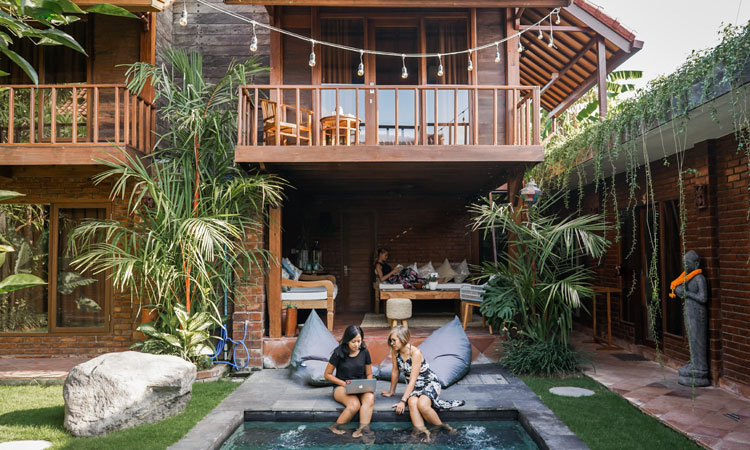 If you don't already use Nexudus and want to learn more about our nifty coworking software, simply request a
live demo
with one of our friendly onboarding specialists! Or if you have any questions, please don't hesitate to
contact us
. We are always happy to help!
Related posts
Michigan-based coworking space Cahoots was created by tech founders, for tech founders. It's currently home to 46 companies and counting, from one-person startups to venture-backed teams of 100+. Members can choose from a variety of flexible membership plans and gain access to leading industry events, a Health Club and a number of other amenities – as well as a dedicated and collaborative workspace. As a leading tech hub, Cahoots was in need of a high functioning coworking management platform that would align with their brand. To find out more about why Cahoots chose Nexudus and the features and integrations they find most beneficial, we caught up with Alison Todak. Alison is Cahoots' Managing Director with a background in coaching startups and helping them launch, so her members are at the heart of her decision-making.