The concept of virtual offices is nothing new. They have actually been around since the mid-90s, but are becoming increasingly popular as home and remote working have become seen as a more attractive and viable alternative, particularly in the wake of the pandemic. The basic idea of a virtual office is providing businesses with a formal address as well as some other key features that allow them to maintain the professionalism of renting an office space, but without the costs and, of course, the need to be physically present. So, let's go over some of the key features of a virtual office, and how flexible workspace operators might incorporate them to improve their space's standing among members new and old. 
Professional business address
This is the core feature of a virtual office space, basically allowing businesses to work remotely while having their business registered in a different location. There are many reasons why business owners might want to appear as though they are based elsewhere from where they work. For example, having their business address listed at a prestigious central London address can lend an air of professionalism that they might not be projecting to clients, should they instead use their home address. This is obviously a much cheaper alternative to renting office space in high-value areas, so is the perfect option for start-ups or small businesses that wouldn't otherwise be able to afford such a location. Another perk would be the increased privacy that this offers business owners, as they will not have to publish their home address alongside their business details. 
Mail handling services
Another essential feature of a virtual office is to provide businesses with mail handling services. For members of a virtual office, it's clearly very important that they are updated with their deliveries as soon as they arrive so that they aren't disadvantaged by not physically being present at your space. Established virtual offices usually provide mail handling and mail forwarding services as part of the contract, and such services are relatively simple to implement. This means virtual members will always be up-to-date with any important mail they might receive. You can also provide the option of mail forwarding where clients request deliveries to be forwarded to their home address. This is obviously a necessary feature to include if clients get sent packages to their virtual address. This can be implemented handily through the NexDelivery app, in which these processes can be achieved through the use of a smartphone.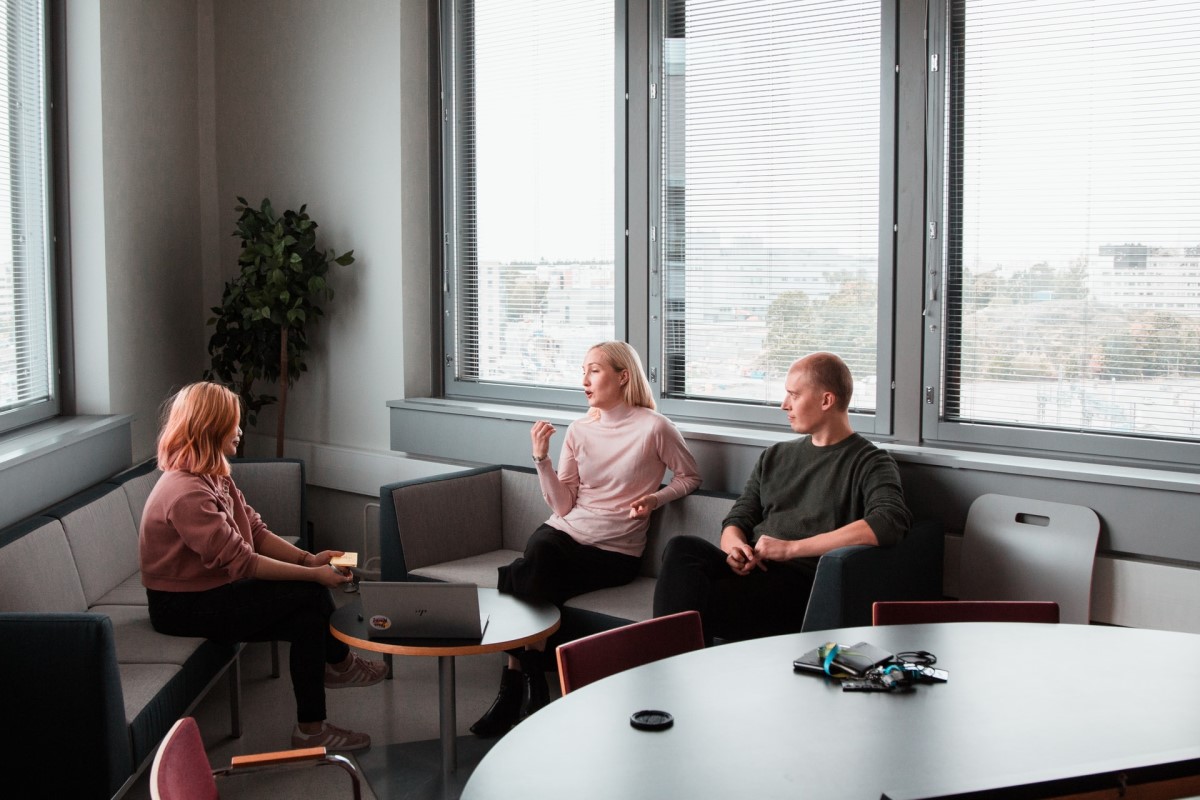 Physical office space / meeting rooms
While this is not an offering provided by all virtual offices, it can be a desirable option to include in your plan. For all the benefits that remote working offers, sometimes it's necessary for virtual office members to have face-to-face meetings with clients, and including the option for them to use meeting rooms in your workspace can be a major selling point. In a similar way, virtual members may occasionally want to use a desk in your workspace if, for example, they are in town for a meeting and need somewhere to work beforehand or afterwards. Providing them the option to access desk or office space on an ad-hoc, flexible basis might be the difference between them opting to sign up with you or a competitor. 
Being part of a virtual community
For all the benefits that remote working offers, there is no substitute for the social interaction that flexible or coworking spaces offer. Allowing your virtual office members to become a part of a virtual community of remote workers, can help in creating an engaged and stimulating remote working environment. This might involve creating Always-on Virtual Meeting Rooms (available via our Virtual Communities offering), where members can drop in and out and have conversations with other members of your virtual office. For people working remotely, this could mean having lunch with others in this virtual meeting room, or taking a coffee break and having a chat with someone. This is already achievable on the Nexudus platform through integrations with services such as Jitsi. It might also be a good idea to run virtual networking events for members. While many coworking spaces have been running such virtual community events over the course of the pandemic, continuing these for future members of your virtual office can help bind virtual communities together. The idea though is to craft a member experience as close to that of physically being in a coworking space as possible. When your virtual members feel they are part of a community, they will be far less likely to search for an alternative. 
A place to communicate
Running virtual offices will also mean providing your members with a place to communicate beyond virtual meeting rooms and community events. That's exactly what Passport by Nexudus is there for! This app lets your members stay connected with one another regardless of where they are in the world. Passport is your virtual office's social network, meeting room booker, discussion forum, and member's directory all rolled into one. Through the member's directory, for example, members can connect with other remote workers, view their profiles, and connect just as if they were physically in your coworking space. Message boards also provide the opportunity for community discussions, so like-minded virtual members can engage with each other. Leveraging all the great features of the member's portal, which is included in our Virtual Communities offering, is another great way to make your virtual office a thriving, engaged community of members.  
Business phone lines
Providing business phone lines for members of your virtual office is another feature that many clients will expect. For lots of remote working businesses, using their personal mobile number, or indeed their home phone, might not be something they want to do. Having access to a business phone line will allow remote workers to retain a greater sense of professionalism than using their personal numbers, but will also help separate their work and personal lives. As well as this, having a local phone number that matches their business address will increase the sense of credibility and reputation that these businesses are trying to foster. For this, your space will need to provide a live receptionist and offer call forwarding so that someone is always on-hand to answer the calls of virtual members, take messages, and forward certain calls on to the intended member. 
As you can see, once you break down what is needed to run a virtual office, it's really not that complicated. It's basically about providing members with the benefits of a coworking space, but at a reduced cost and with increased flexibility. Here at Nexudus, we can provide you with all the help you need in setting up your virtual office with our Virtual Communities. If you are interested in finding out more or want to talk to a member of our team, we'd love to hear from you — so please don't hesitate to get in touch!