Last week, we revealed the news — a new Members' Portal is coming your way! After many months of hard work, dedication, and innovative development, we were thrilled to announce that not only is your updated Members' Portal very much in the works, but it will shortly be available for use.
We haven't revealed all of the specific details of what you should expect when moving over to the latest version as this will come a little later down the line, but we did offer some insight into what your public-facing Members' Portal website will look like! If you missed our previous blog post, you can catch up on this here.
This week, we will be answering some of the questions that we are sure that you will have ahead of making the move over to the newest version. We will be offering our opinion on why you should make the upgrade, as well as providing all of the information you will need to bear in mind if you have made any customisations to your current version of the Members' Portal.
Why are we upgrading?
There are a number of reasons why we are upgrading our Portal, each of them being just as important as the other. It would be impossible to list each of them here, but they are all centred around empowering your members with the most advanced technology we offer, to improve their overall experience as a part of your workspace.
The legacy version of the Members' Portal (Version 2) has been around since early 2017, so needless to say, it is about time that we do everything we can to provide your members with a version that is better suited to fit the technological needs of today.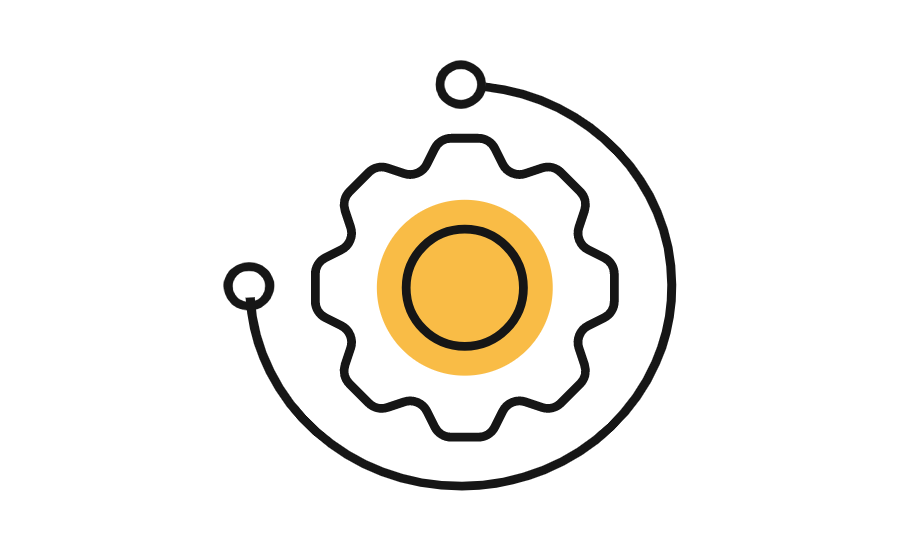 Another upgrade?
Whilst Version 3, the current version of the Members' Portal, was only released mid-way through last year, in many ways, this can be seen as an intermediary release. This version brought to the fore extended functionalities that were very relevant at the time of its release in the midst of the restrictions imposed by the coronavirus pandemic. The ability to manage tasks in an online environment greatly reduced the need for face-to-face interactions and potential vectors for contamination, and the release of the original Floor Plans feature was especially effective, as it helped to make social distancing easier during a time when spaces were open, but running at limited capacities.
Another main focus of this update was to update the key technologies that were at work on the back-end, which would in turn help us to move forward with this release. In other words, the upcoming release has been in the works for a while, and we are very excited to bring it to you!
With this in mind, if you are currently seeing the following notification in your Admin Panel, prompting you to update to the most updated version of the Members' Portal, we would advise waiting until the new version of the Portal is released:
Look familiar?
This way, the transition will be a lot simpler and easier. If you are still using Version 2, upgrading will automatically take you through to the newest version, skipping Version 3.
Determining your current version
If you are unsure as to which version of the Members' Portal you are currently using, do not worry. There are many ways for you to find out, but the easiest way is to head over to Settings > Website > Template. From here, you will need to click Open template files, then, Common Files.
Your table will look like either one of the images below.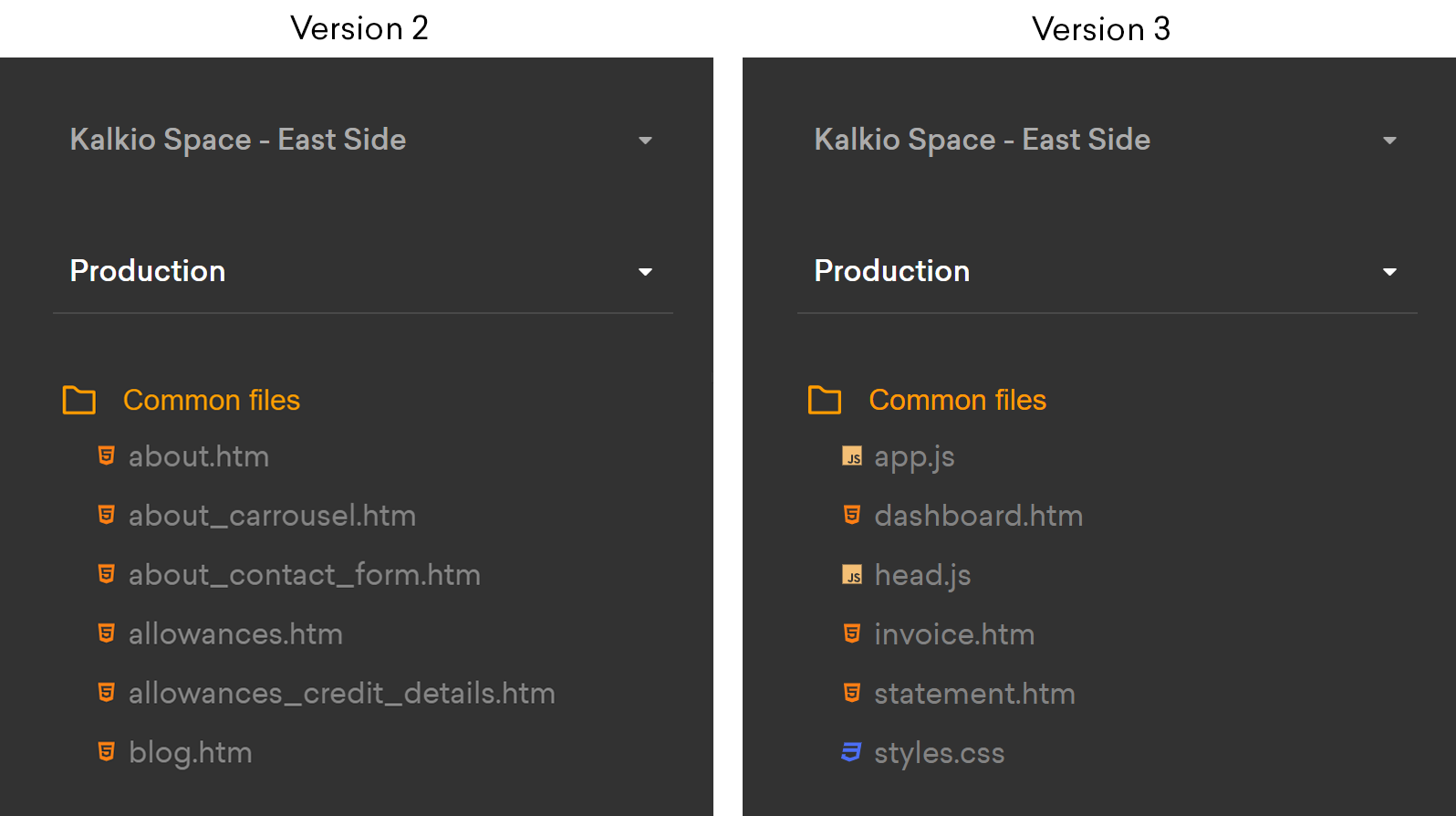 Things to consider before upgrading
Regardless of which version of the Members' Portal you are running, actions that you will need to take ahead of the upgrade will depend on whether you have many any customisations to your space's Members' Portal.
Spaces that haven't customised their Members' Portal
If you are running the templates as-is, without having touched any of the template files in your account, you will not need to do anything in the meantime. When we roll over to the latest version, you will simply need to respond to the notification prompting you to update your portal.
Spaces that have made customisations to their Members' Portal
Whether you are running Version 2 or 3 of the Portal (or even Version 1!), you will need to get in contact with our support team if you wish to update. This way, we can provide you with a new template as a version that you will be able to review before deciding whether or not to update.
Please note that your account will not be automatically updated so you are not at risk of losing your customisations. However, if you choose to move to the new version without having one of your developers transfer those changes to the new version of the portal, these customisations will be lost.
Which customisations do I need to save?
As you'll know, we are big on customisation. We know that for the majority of our clients, maintaining their look and feel is hugely important, as it greatly adds to their appeal, sense of identity, and in turn, the community of members that they attract. With this in mind, offering a white-label app, website, and Members' Portal to our customers has always been at the very core of our offering. This is exactly why we encourage customisations of our platform!
However, when we talk about customisations that you will need to back up to avoid losing access to by upgrading to the newest version of the Members' Portal, we are not referring to any settings or content that can be edited from within the Admin Panel. These slight changes, such as amends to the Portal's primary and secondary colours, changes made to the website's basic feature set, the enabling and disabling of sections, adjustments of access rights, and custom fields that you have added to forms will all be available in the upgraded version of the Members' Portal without needing to save any backups.
The changes that will not be pulled through, that will need to be manually saved locally, will be changes that have been made directly to the Web Template.
Examples of these would be:
Changes made to the website's code (such as those made to app.js and style.css files)
Changes to language tokens
Changes made in the Template Files editor
Self-hosting the Members' Portal on your own infrastructure

Why we recommend upgrading
Change is good, especially when it means additional functionality. Whilst at no point will you be forced to move over to the newest version of the Members' Portal, in order for us to continue providing you with the best experience possible, we highly recommend making the move over to the newest version. Here are a few reasons why:
New functionality
Whilst we would like to save the reveal of the new Portal's additional functionality and benefits and for our next blog post (keep an eye out for this) what we can promise at this point is an improved user experience throughout. Members will find the new Portal a lot more logical and easier to navigate and will relish the clean and modernised look that will replace a layout that was becoming dated.
We'll leave it at that for now!
Our development focus will be centred here
As you would expect, going forwards, all of our development focus will be centred around the newest version of the Members' Portal. Whilst we will continue to fix minor issues that arise within the previous versions, we will not be adding our latest features and releases to these.
In other words, in the long term, if you are not running Version 4 of the Portal, you will miss out on the updates that will be made available as a part of the incoming upgrade, and any that we have scheduled on our product roadmap.
Longevity
As we've mentioned, we released Version 3 of the Portal in the midst of the pandemic, to allow your space to make use of the mission-critical features that we believed would bring immediate value to spaces at that time.
Whilst we have no doubt that a fifth version will be on the horizon later down the line, we can reassuringly say that we will remain on this version for some time, and will be releasing features and updates to this version, as opposed to overhauling it completely.
This will be a definitive release — whether you have previously made customisations that you will be looking to replicate, or you have held out on customising, awaiting the new Portal, moving over to the newest version of the Portal when it is released will be the best way to get the most life out of your customisations.
We will shortly be giving you an update that will reveal each of the new and reimagined areas of the Members' Portal, to give you more of an idea of how we are expanding its functionality, and what your members can achieve through using it. We hope this was useful, but if there is anything that is still unclear, or if you have any specific questions that you would like answered before our next update, do not hesitate to get in touch with our support team, who will be able to offer advice tailored to your space.
Watch this space!