For many, working from home has simply become a normal part of the daily routine. The rollercoaster of a year that is 2020 has quickly changed what was once considered a coveted perk or beneficial arrangement added to a role, or a workaround for employees who were not able to physically be in the same city or country, into a standard component; a part of the new normal, and this phenomenon does not seem to be going away any time soon.
But even before COVID-19 forced businesses across the globe to give employees no choice but to work from home, remote work had been on the upward trajectory. Advancements in technology and the benefit of effectively slashing commuting times undoubtedly account for some of the reasons why we have moved towards much more flexible ways of working, and considering that 9 in 10 employees who have worked from home as a result of the lockdown stating that they would like to continue doing so in some form, we can see that the pandemic greatly sped up the shifting of favour away from the traditional office model.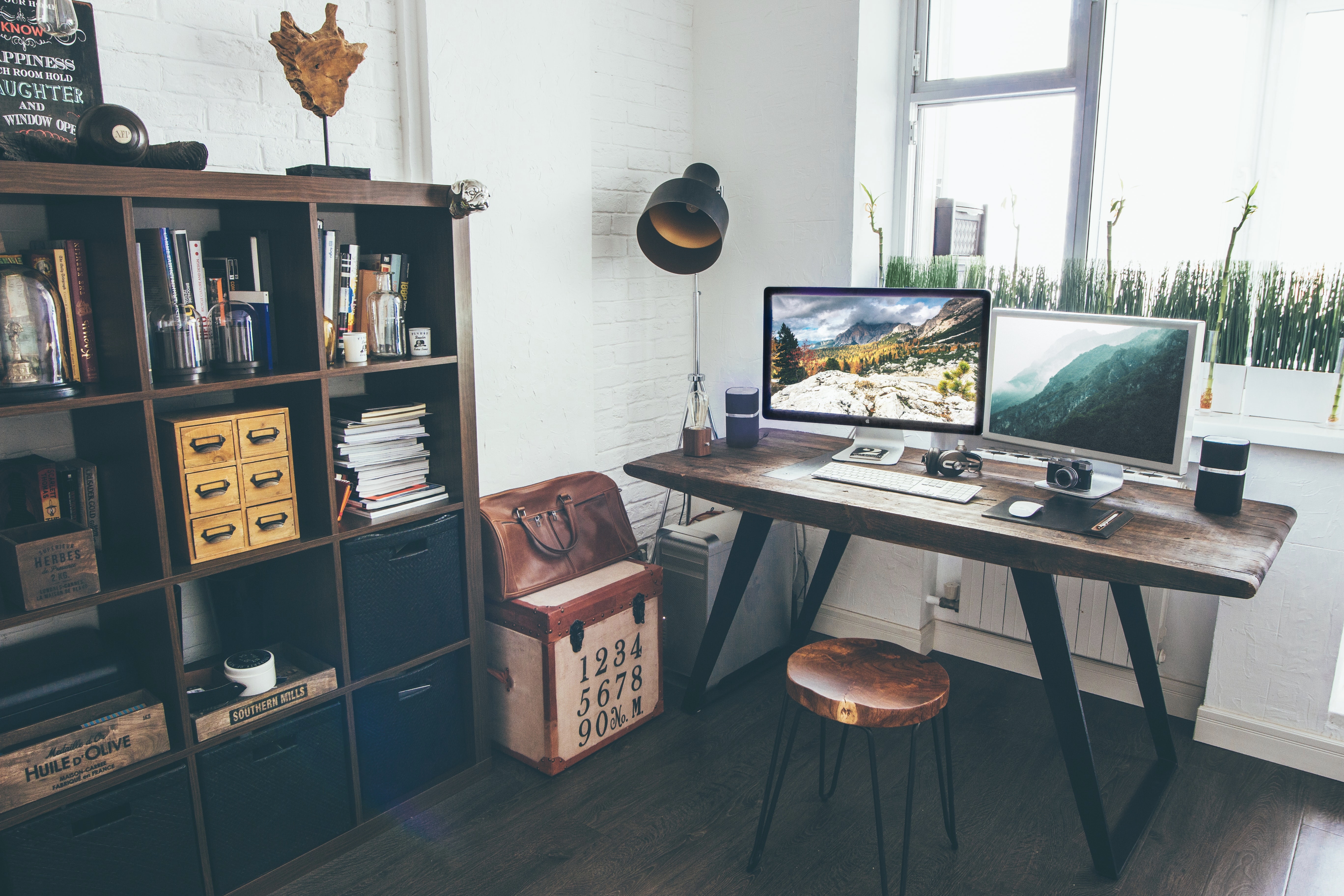 Many have welcomed more flexible ways of working, and owing to a large amount of roles simply requiring an internet connection to perform job functions in a regular manner, remote work, whether this be working from home being a part of a coworking community, seems to be what the future will hold for businesses far and wide.
And we don't seem to be alone in this prediction. When asked about what the future of work looks like, John Lewis, vice president at WeWork enterprise sales responded: 
"We think this is what the future of work looks like. In a given week or month, an employee may work at corporate headquarters, a satellite office, a third place, and at home. They won't just be in headquarters all the time. That seems clear."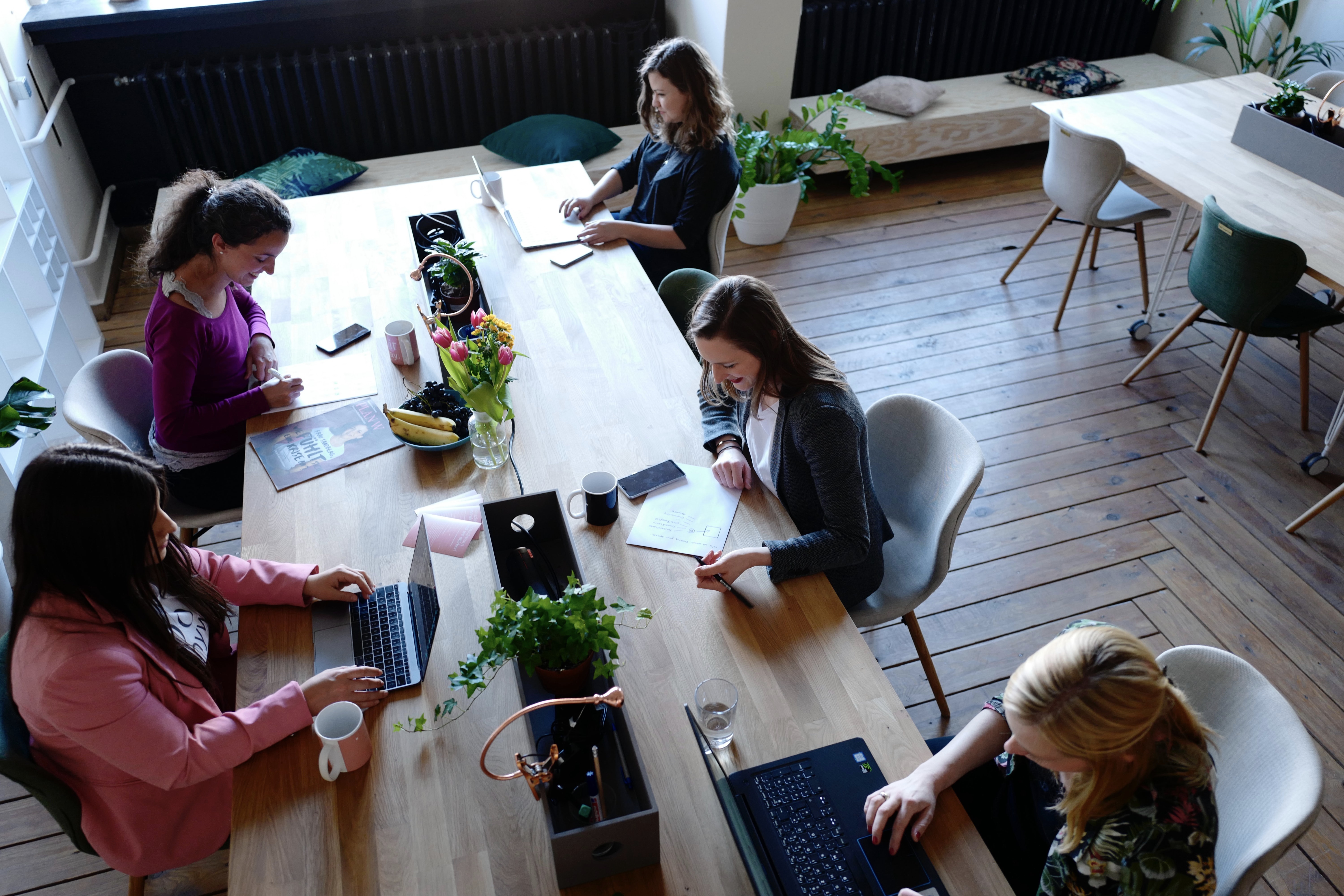 Flexible workspaces are piquing the interest of companies large and small, who are looking for an alternative to the traditional lease model, and individuals, who are looking for a different working arrangement to break up their weeks of remote work, are turning to coworking spaces to satisfy their needs for human interaction, which in many cases, cannot be achieved at home.
In recent times, we are presented with a wholly unique opportunity - employers are more open to the idea of remote work than ever before, and whether employees choose to carry out this work from the comfort of their homes or in a joint working environment, for the most part, the choice is theirs. 
We're going to be taking a look at these two different ways of working remotely, how they relate to one another, and which may be the most beneficial to you and your business.
Working from Home
When it is simply one of those days, the importance of being able to work in your pyjamas should never be understated! But generally speaking, the reason why employees across the globe have taken working from home on stride is not so that they can get away with doing things that would never be possible in the office, but more that they are able to go about their day-to-day in a way that is more conducive with their lifestyle. 

For anyone managing a busy home and work life, home working provides workers with a lot more flexibility. Young parents are able to spend a lot of time with their families, and with less rush in the mornings, these parents may be able to take their children to school and therefore reduce the need for external help for childcare providers. Without having to be out of the house for the majority of the day, you are presented with the unique opportunity to require fewer hours of childcare, saving you costs in the long run. 
Another clear advantage to working from home is the lack of commute - unless you count your journey from your bedroom to your desk! The hours saved on travelling to and from the office can be added on to your own time or can be spent being far more productive than is possible on a busy train. When you factor in the amount of money that is spent on getting into the city every day, it is easy to see why employees are hoping to do this on a less regular basis. 
Friendly conversations with colleagues and catching up on weekends just past during coffee breaks are still possible when working from home, but as they are less natural and spontaneous, they are likely to happen a lot less often. For this reason, workers may find themselves wasting less time and having their workflow interrupted a lot less, leading them to be a lot more productive on a day to day basis.
Coworking
But what about those days when it is difficult to motivate yourself without the buzz of an office environment? For many, those conversations may not form an actual part of their job function, but are part and parcel of what it is like to be a part of a team, and they feel a sense of belonging and camaraderie by feeling connected to one another.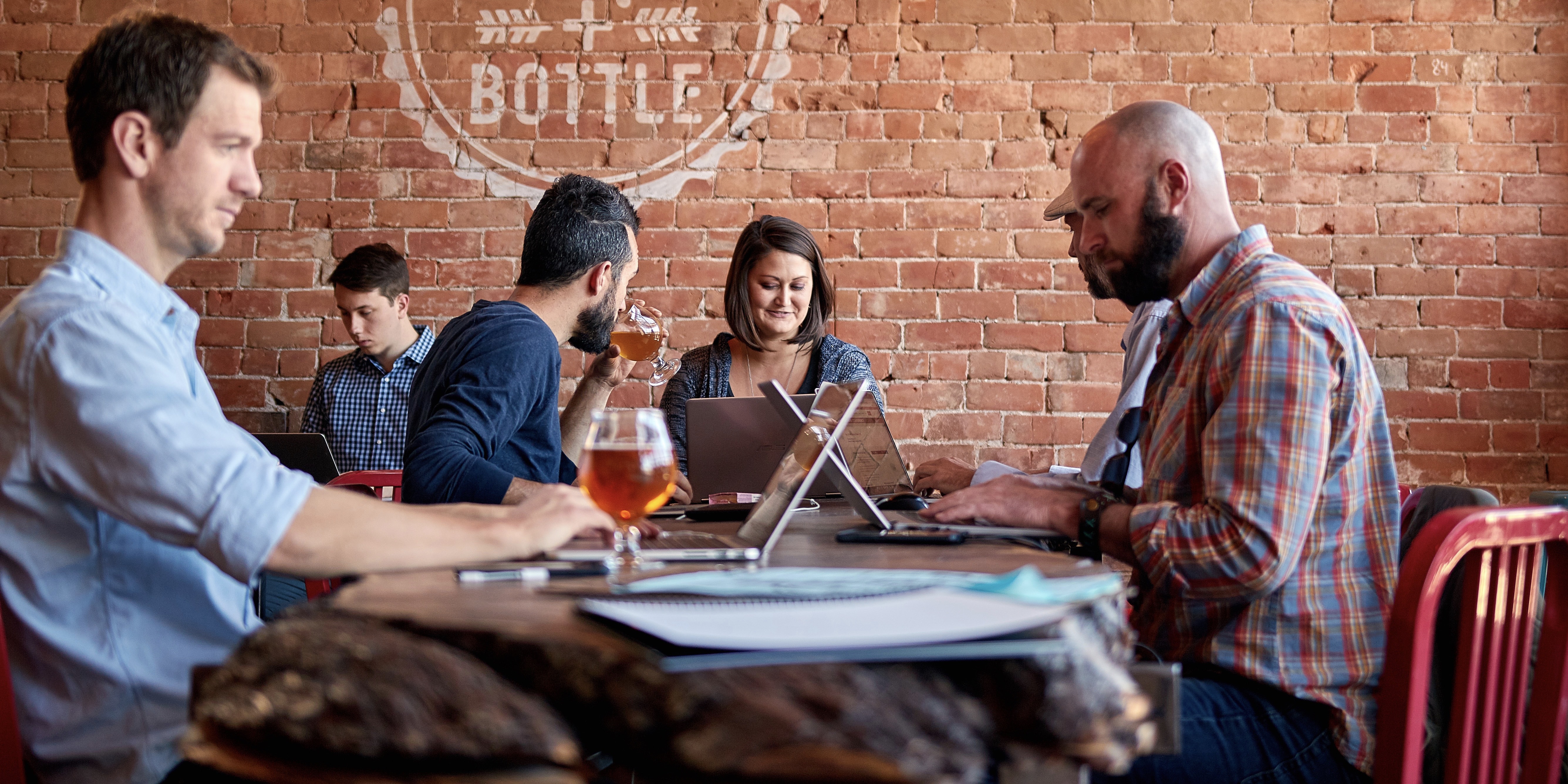 For all its benefits, working from home can certainly feel isolating, and people can easily feel the distance between themselves and their teams. This feeling of being removed from all others can have a detrimental effect on workers' mental health. This is not only likely to just affect productivity and output, but can have a more lasting, damaging effect on employees' long-term mental well-being. 
If you are feeling isolated, rest assured, you are not alone - this feeling of removal from the typical office environment even established a need for playlists that replicate the background noise of the office, which came to fruition at remote working's peak during the summer. Who thought that we'd ever miss the sounds of the printer, and our colleagues typing!
For those feeling lonely working from home, with no one for company but their cat, regularly attending a coworking might be the answer. Visiting a coworking space both separates your day - time to be productive when you are in the office surrounded by others doing exactly the same thing, and at the very least give you some signs of human life and interaction, and time to wind down and relax when you leave and head home. 
Whilst it may seem at first glance that working from home means doing less work due to the setting, conscientious employees may experience the opposite effect. True enough, working from your office, or bedroom undoubtedly presents you with the shortest commute to your living room when it's time to shut down, it's that shutting down that becomes even more difficult, as the divide between work and leisure has been blurred, and the feeling of having your office life encroach on your home life could ultimately lead to burnout and fatigue.
By leaving the house to embark on a short commute to a local coworking space, not only can the separation of your work and home life lead to an improvement in your mental health, but your physical health also. Whilst it is unlikely that commuting is the most exciting, sought-after part of anyone's day, it does give employees an unavoidable means of engaging in some form of exercise. Whether we like it or not, opting for an active commute is able to reduce risks of developing diseases and problems associated with prolonged physical inactivity. 
Thinking back to other coworkers, the people around you can be a tremendous benefit to using a coworking space, not only do these people keep you from feeling lonely and isolated, they provide copious professional network-building possibilities. Opportunities to gain connections in your field are worth their weight in gold, and by working alongside the professionals around you, you already have a connection. You share a space, you are a familiar face, and as a result, the first door is opened to you. The rest could be history! Shared office spaces provide a place for face-to-face interaction, that video calls simply cannot replicate.
As great as it may sound, working from the couch, wearing pyjamas works in theory, but isn't really sustainable in the long term, and doesn't lead to much productivity. And whilst you may feel as if you are being productive and getting through your to-do list by keeping on top of your own life admin, such as doing your washing up or laundry, these activities certainly do eat into your working hours, and make a dent into your productivity for the day. Moving away from all of these personal tasks means that their distraction is eliminated. After all, who thinks about their laundry loads when they're out of the house? Being surrounded by others visibly working will keep you in the headspace needed to maintain productivity levels and stay focussed.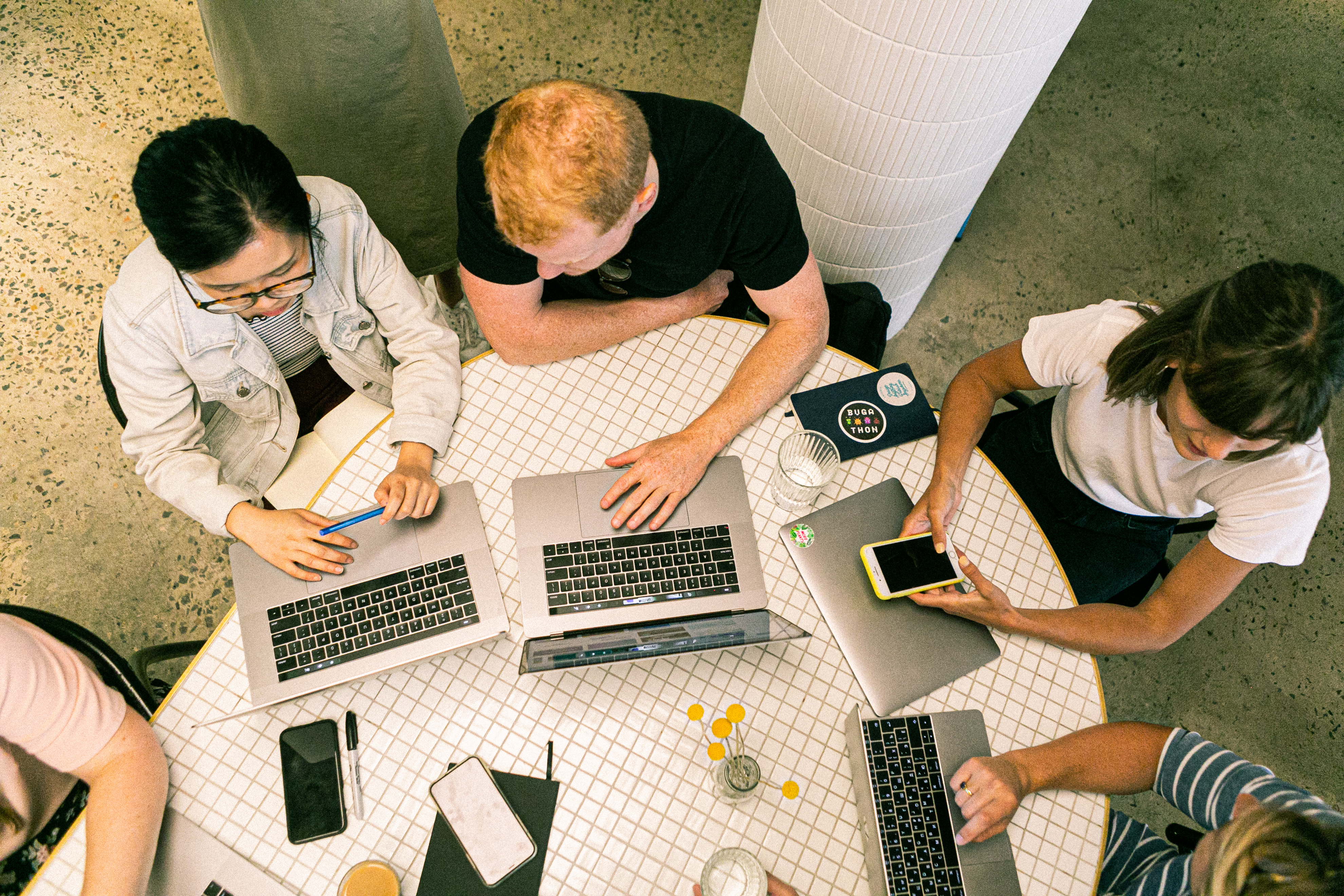 Similarly, parents who were able to spend more time with their families may have become accustomed to balancing their work and home lives in the same space for months at a time, which you undoubtedly need a break from at times too! Many coworking spaces offer childcare options, and provide you with the opportunity to be your best professional self for the day, and return to your important parenting duties when evening comes!
As long as businesses are focussed on the benefits of collaboration, coworking spaces will continue to be the go-to way to establish and grow your business, alongside like-minded individuals and companies. However, the benefits of working from home should not be understated, and as it is unrivalled in the flexibility it provides, giving you the means to work around your own schedule.
Each of us has an idea of the environment that works best for us, which allows us to thrive and perform to the best of our abilities. Factors such as the type of work you do, what stage you are at in your career and whether your work at your best being surrounded by people or by being left to your own devices will all play a part in your decision. The beauty lies in the flexibility of work in the modern age, and with businesses across the globe opening up to the idea of remote work, our day-to-day working surroundings are able to be more flexible than ever before. 
Different circumstances work in different ways for everyone, and perhaps a happy medium between your different options could be the best answer.
What works best for you?