Any operations manager will tell you that running a successful coworking space requires determination, creativity and good business sense. Coworking management platforms like Nexudus provide an effective foundation for coworking operators. As well as enabling members to be self-sufficient within the space, technology can help safeguard the health and safety of everybody.
Smart integrations also allow operators to remain resilient in challenging circumstances. As well as saving money and making the customer journey more streamlined, smart software can significantly reduce or even eliminate the need for human interaction, which is particularly useful at the moment when everyone is trying to practice physical distancing. 
How can Nexudus help operators to promote contactless interactions at their workspaces?
In essence, Nexudus is a management platform for coworking and flexible workspaces. It's made up of different components and apps; mission-critical tools that enable operators to optimise their space and keep it secure. Nexudus covers - or rather, connects - everything, from day-to-day tasks like checking people in virtually, to financial and marketing jobs such as invoicing and uploading new content to the website. 
Here are 5 ways different Nexudus applications can support coworking spaces and enhance the member experience as the lockdown measures are eased. 
1. Contactless check-in and check-out with NexIO
When members enter a coworking space they can be presented with a tablet at the reception that allows them to check in your space. Far from being a major touchpoint for every member coming into the business, it actually allows contactless check-in (and out) through the Passport by Nexudus app. All your members have to do is tap on the tablet with the app open on their phones and that's it, check-in is done.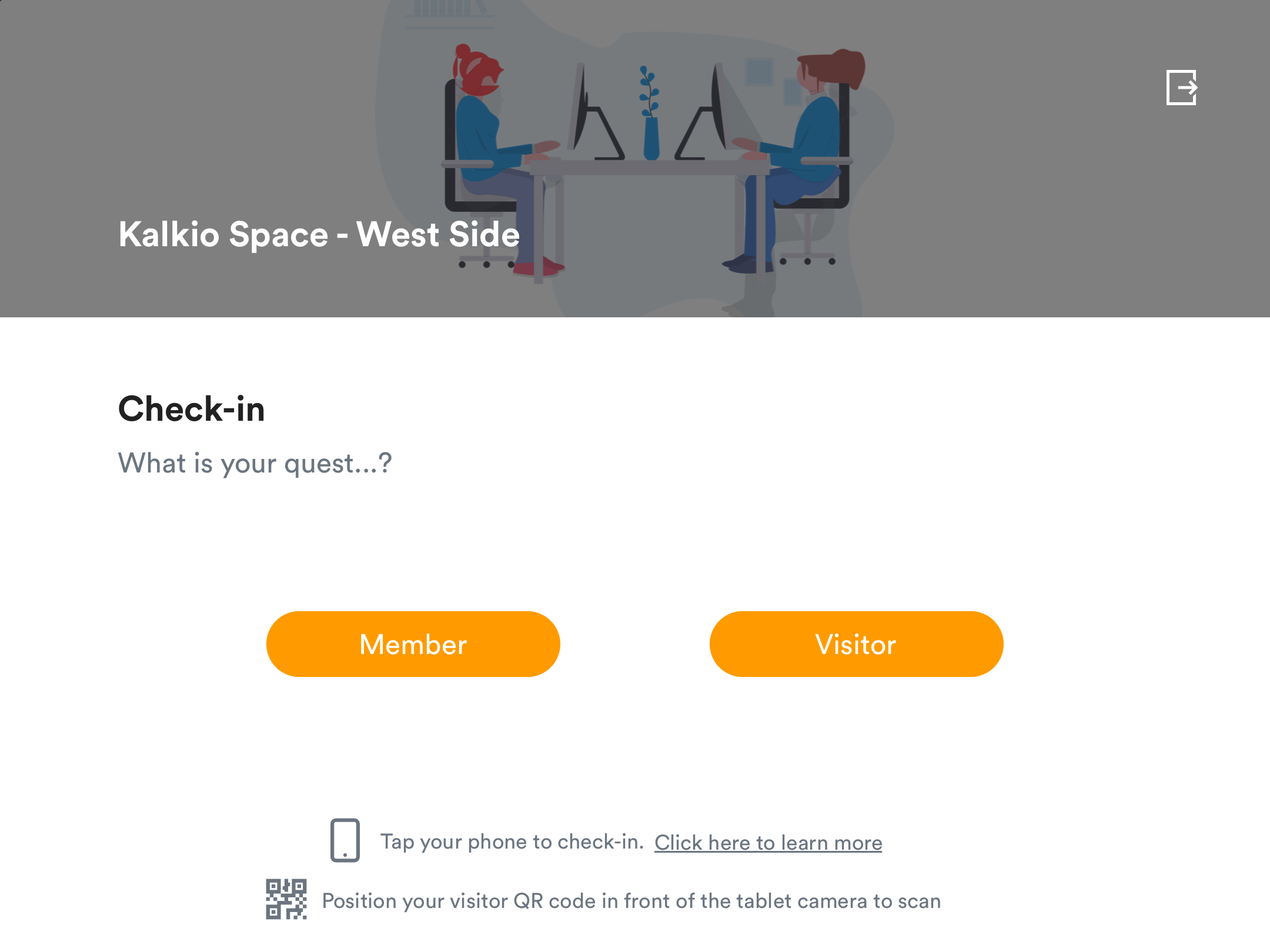 2. Allow your visitors to be safe by staying contactless too!
Having visitors over is something your members will definitely be looking forward to after all these remote working! Supporting them with contactless registration is the least we could do to make their visitors feel welcome! So, how does it work? When an admin or member registers a visitor as a walk-in guest, they then receive an email that contains a registration link (that includes T&Cs if applicable), and a QR code for them to access your space contactless and securely.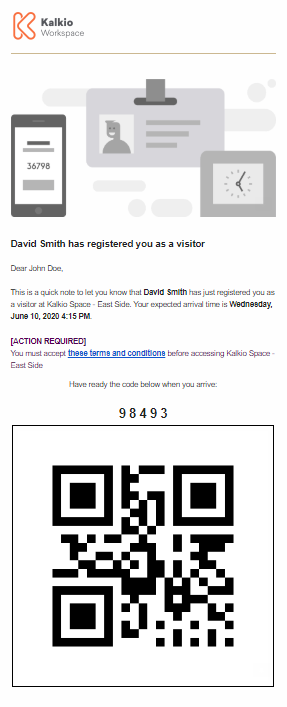 3. Book a room "hands-free" via the NexBoard app
NexBoard enables coworking members to book a meeting room without interacting with touchpoints. Every meeting room in a Nexudus connected space can have a tablet with NexBoard installed; the screens display room availability and facilities, including things like audiovisual equipment.
When a member wants to book a meeting room, all they need to do is open the Passport app, hover it over the tablet and see the details. They can select the time they want, subject to availability, and add and send an invite to attendees from their own smartphone. Attendees will receive details of the time and location and a link to join virtually in case they can't attend in person.
Here's an example of what it looks like: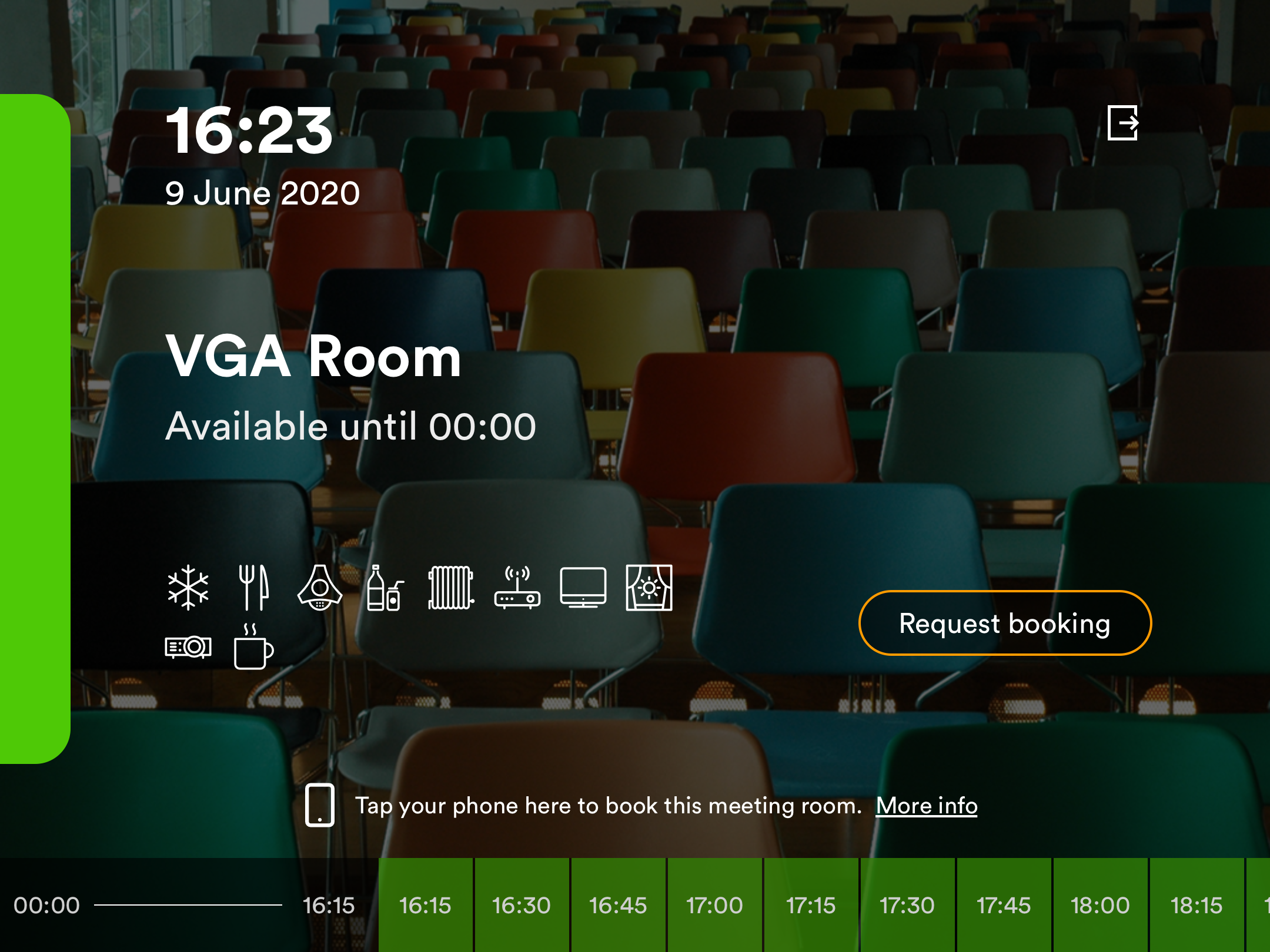 And for those of you who can't fit a tablet outside of each room, don't worry, Passport by Nexudus is also compatible with iBeacons - Bluetooth devices that can operate with batteries!
4. Using NexClicker to monitor capacity
According to government guidance on working safely during COVID-19 in offices and contact centres, "workplaces should make every reasonable effort to comply with the social distancing guidelines set out by the government (keeping people 2m apart wherever possible)." Coworking operators are coming up with ways to reconfigure their spaces to allow for physical distancing, and many will have to reduce or at least keep a close eye on occupancy in the coming months. In response to these new measures, Nexudus have developed a new app called NexClicker. It's a digital tally counter making it quick and easy for centre managers to see how many people are on the premises at any given time.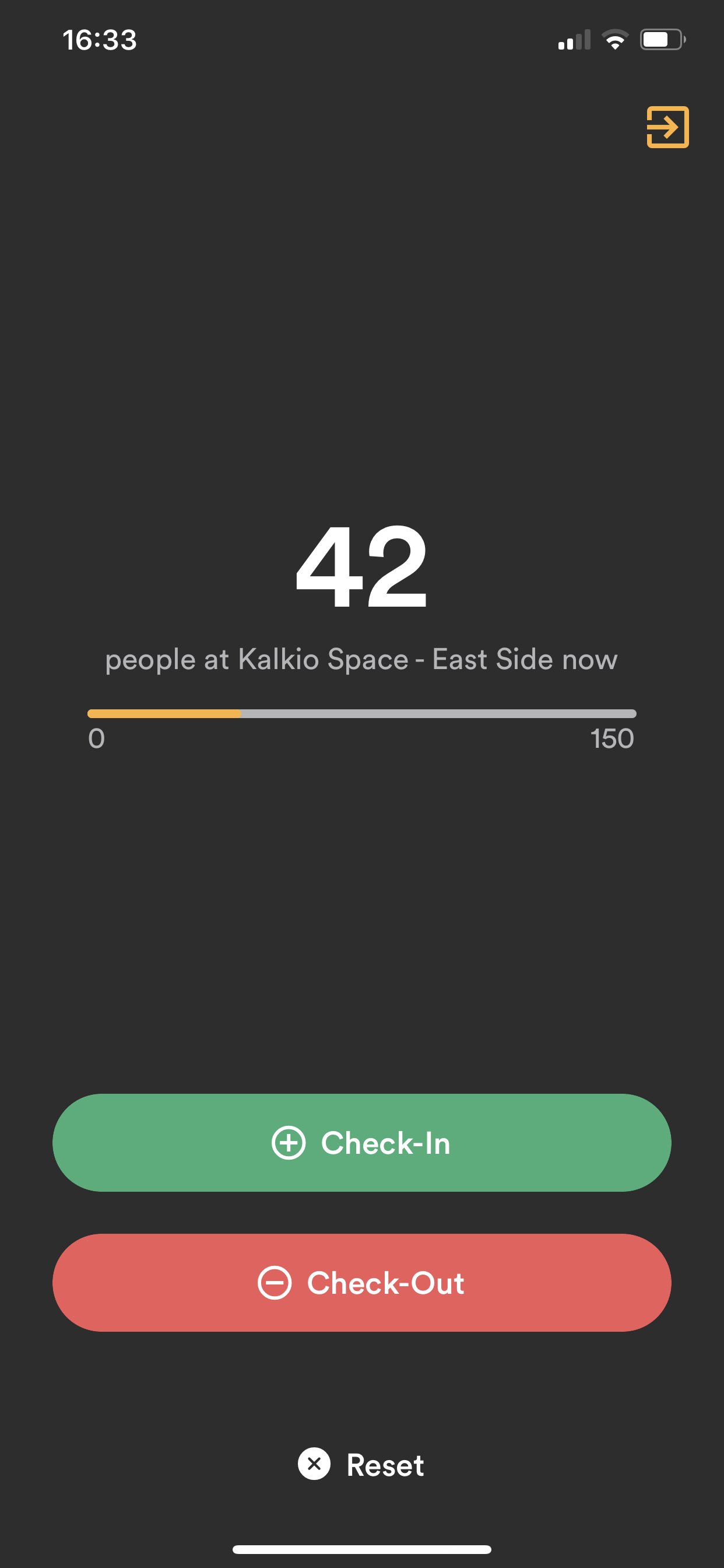 5. Allow members to open doors with the Passport by Nexudus app
Members can open the door of an office or private office by tapping their phones onto the door locks thanks to our integrations with Salto and Brivo. So, how does this happen? It's very easy, they just need to have their Passport by Nexudus app* opened on their phones, tap the lock with it, and they're in! If you want to read more about access control, take a look at the learning portal.
As the world begins to emerge from the coronavirus lockdown, cloud-based access control will become an even more valuable asset to coworking spaces. Most importantly, contactless technology can allow coworking operators to do their bit in mitigating the impact of coronavirus while enabling members to remain operational. 
To find out more about the Nexudus platform and how it can help you optimise your coworking space, request a demo today.

 *Please note you need to have the White-labelled version of the Passport App to be able to use this feature. To find out more about how to facilitate this to your members please contact support@nexudus.com