Calling all creatives, this is not a drill! The Ministry is that coworking space you've been longing for. A space designed with your productivity, creativity and well-being in mind. Many of you have heard of the famous nightclub The Ministry of Sound. After 22 years of running the successful night club, The Ministry of Sound opened its coworking and flexible workspace and named it The Ministry, in 2018.
We had heard great things about The Ministry, so we decided to explore the coworking space ourselves! We were especially impressed by the attention to details in curating a workspace where members have access to the necessary tools and services for a productive and efficient workday. For example, convenient and smooth room booking (using NexBoard, by the way!), access to a home-made cooked meal and perfectly brewed coffee through the day!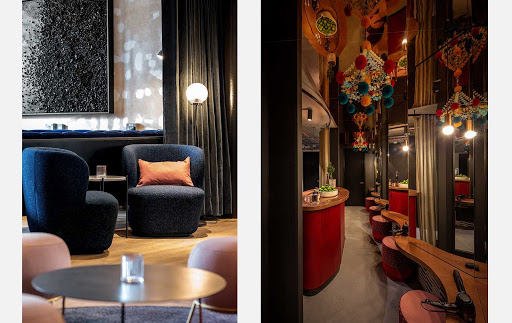 Location
We arrived at The Ministry after a five minutes walk from Borough Station, in London. On the outside, The Ministry looked like a mysterious hideaway for creatives. Unlike most coworking spaces, featuring a sign or a label by the entrance for identification The Ministry flipped the script and instead of a sign, they had an oddly shaped disco ball resting above the entrance doors. With such a subtle distinction, we knew we were in for an adventurous coworking day.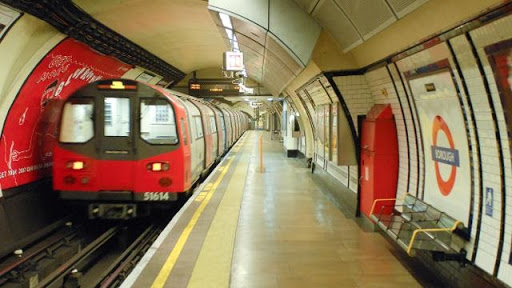 Affordability and Amenities 
The Roamer
Not a 9 to 5 person? Are you a side hustler or an entrepreneur? The Ministry has you covered! For just £200 per month, you will have access to a hot desk, and all you have to do is bring your laptop. The coworking space will provide you with Wi-Fi, gym, terrace, access to the in house bar, homemade and healthy food with incredible hot drinks from their inhouse cafe. You will also have access to an expert-led social and wellbeing programme under the same roof; from PT and fitness classes, massage therapy and sound baths to educational talks and interactive workshops, access to the vanity area with GHDs, the cinema, the sound studio, phone booths, luxury toiletries, event spaces and the option to bring three guests to events with you. 
The After 5's
Are you mastering the art of side-hustling, while simultaneously juggling more side than hustle? For just £50 you will have access to The After 5's membership package, which comes with amenities like a vanity area with GHDs, free printing, cafe and bar, the sound studio, the cinema, showers with towel service and terrace. Also, an opportunity to attend evening events like movie nights, DJs, comedy, creative workshops, cocktails masterclasses, cabaret, yoga, gong baths with three friends. As well as corporate activities like business development masterclasses and legal seminars. 
Other Features
Not a member, but would love to host your event at The Ministry? No worries, The Ministry has something for you too! All you need to do is have a look at their event space options, pick the space you like and make an enquiry. 
The event spaces available are: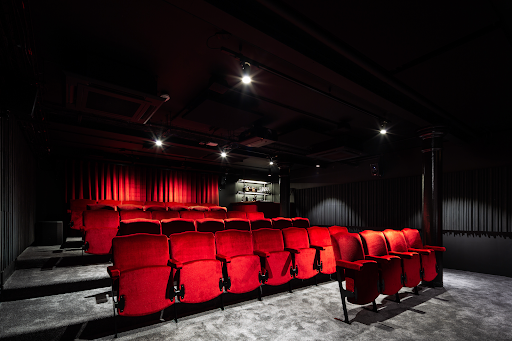 The Cinema: The Cinema space comes with 40-seater auditorium, a projection screen, a presentation stage, Dolby Atom SurroundSound and a private bar.
The White-Space: The White-Space comes with 200 standing capacity. Natural daylight, in-house AV and a private courtyard.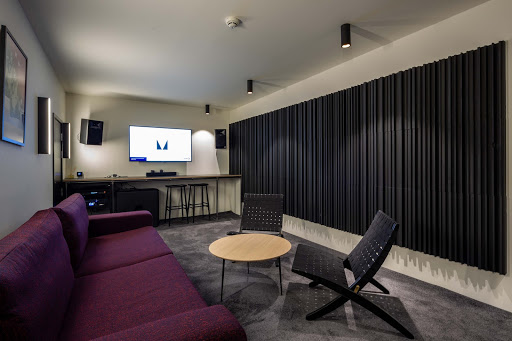 The Sound Studio: The Sound Studio comes with an AV system, acoustic sound-treated room and an ISDL dial-in.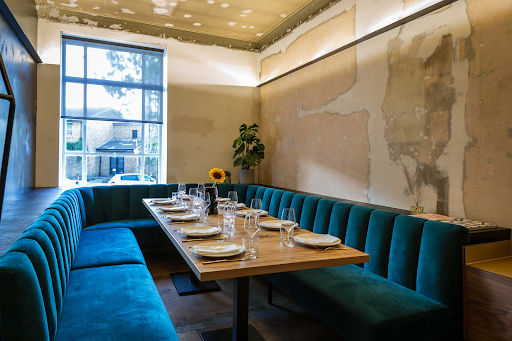 The Snug: The Snug is a perfect boardroom for face to face meetings of 10 people or less.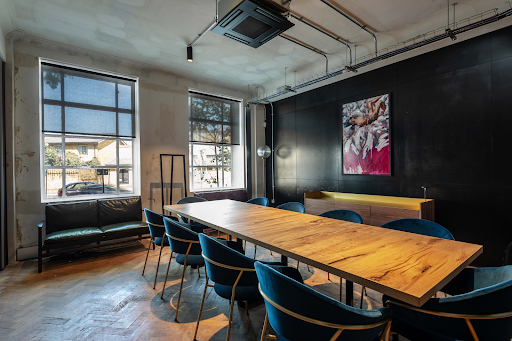 The Drawing-Room: The Drawing-Room occupies up to 10 people. It comes with wireless connectivity, a conference phone, a flip chart and a whiteboard.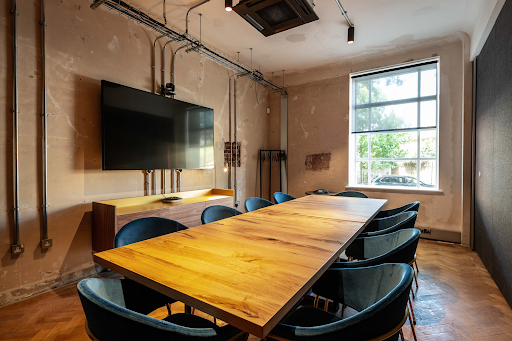 The Study: The Study room is suitable for 10 people. It comes with wireless connectivity, a conference phone, a flip chart and a whiteboard.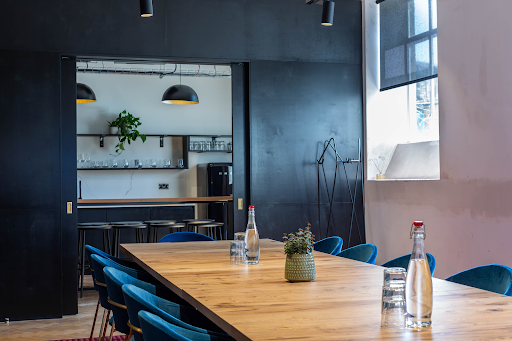 The Kitchen and Dining Room: The Kitchen and Dining Room is suitable for 66 people and it comes with wireless connectivity. 
The Dining Room: The Dining Room is suitable for 16 people. It comes with wireless connectivity, a flip chart and a breakout room.
We commend The Ministry for their response to the current COVID-19 crisis for providing digital events to keep their members engaged. The Ministry is undoubtedly designed for creatives by creatives and ingenious minds! Let's not forget that your furry friends are also welcome to work along with you.  Our time at The Ministry was brilliant and we would give our experience a five-star rating!
The growing understanding of coworking needs, combined with our innovative approach means that we can keep this coworking SaaS up-to-date with new features and improve the user experience. If you would like to read more of our helpful tips, subscribe to our free newsletter below. Thank you for reading.