"Our coworking community is the most important part of the whole organisation"
Later this month, 24 & 25 April to be precise, the Coworking Spain Conference 2019 will be taking place in Alicante, Spain. This annual conference will bring together important speakers and major players in the Spanish coworking industry and it will be a great opportunity to share ideas, network and collaborate with other like-minded people.
Spain is where our two co-founders are from and therefore, seeing the coworking movement spread all over Spain, as the work culture shifts from traditional to contemporary, has been very exciting for Nexudus. The coworking industry is now growing at an annual rate of 20% in Spain, with many niche and impactful spaces popping up. From our London headquarters, we've seen the Spanish coworking scene changing in the last few years, with larger spaces opening multi-locations.
What's the impact a coworking space can have?
Video of the Impact Hub Madrid space and team
Impact Hub is a global network of coworking spaces all over the world, dedicated to social entrepreneurs. In Spain, Impact Hub can be found in Madrid, Donostia, Vigo, Zaragoza and Malaga. In particular, Impact Hub has developed a very strong network in the beautiful city. Today, Madrid has 150+ coworking spaces for a city of 3.1 million people, which is almost the same number as Berlin.
There are five Impact Hub coworking spaces located in the center of Madrid (Gobernador, Alameda, Piamonte, Barceló and Picasso) which have private offices, shared work and leisure space, meeting rooms and event space. It's vibrant community, educational programs and inspiring space had led Impact Hub Madrid to become the place in town for any social and environmental-related topics.
"Do you have great ideas to change the world? Impact Hub is the place to make them come true." Let's see what the Impact Hub Madrid team had to say about their collaborative space which enables people to drive positive social change, in our video interview. We had the pleasure of speaking to Mikel Oleaga, Program Manager and Sirivan Prak, Community Development.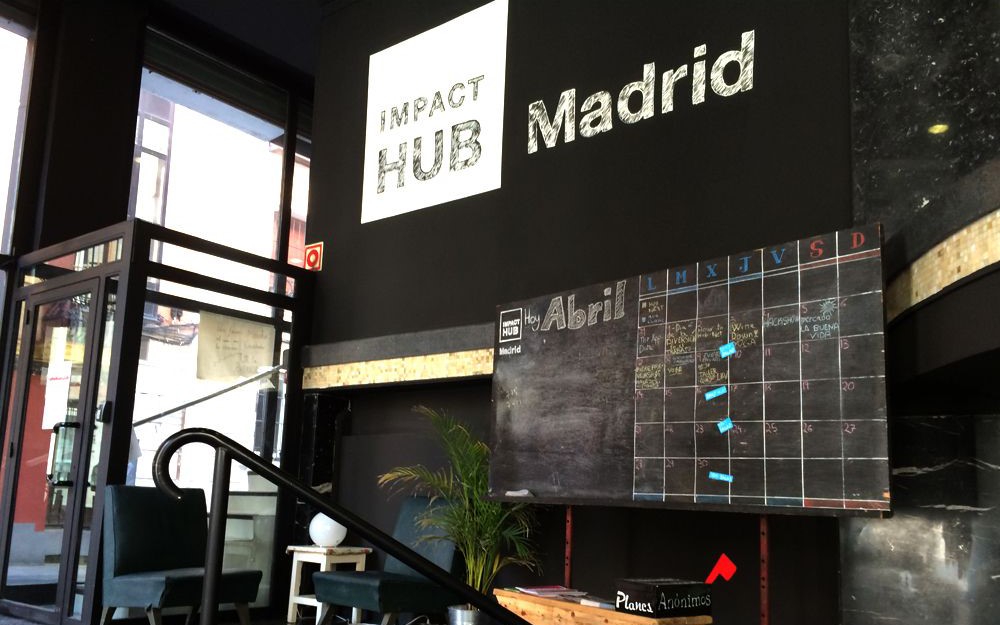 Please tell us a bit about Impact Hub Madrid.
Mikel: Impact Hub is the place that inspires, enables and connects social entrepreneurs. It belongs to the Impact Hub network which is a community of social entrepreneurs and is present in over 100 cities.
What is the vibe at Impact Hub Madrid?
Sirivan: The vibe at Impact Hub Madrid feels like home. People are very comfortable here and we try to make the atmosphere a bit familiar and informal. We also try to create innovation through the design of our spaces. We try to use recycled materials or we try to use local materials.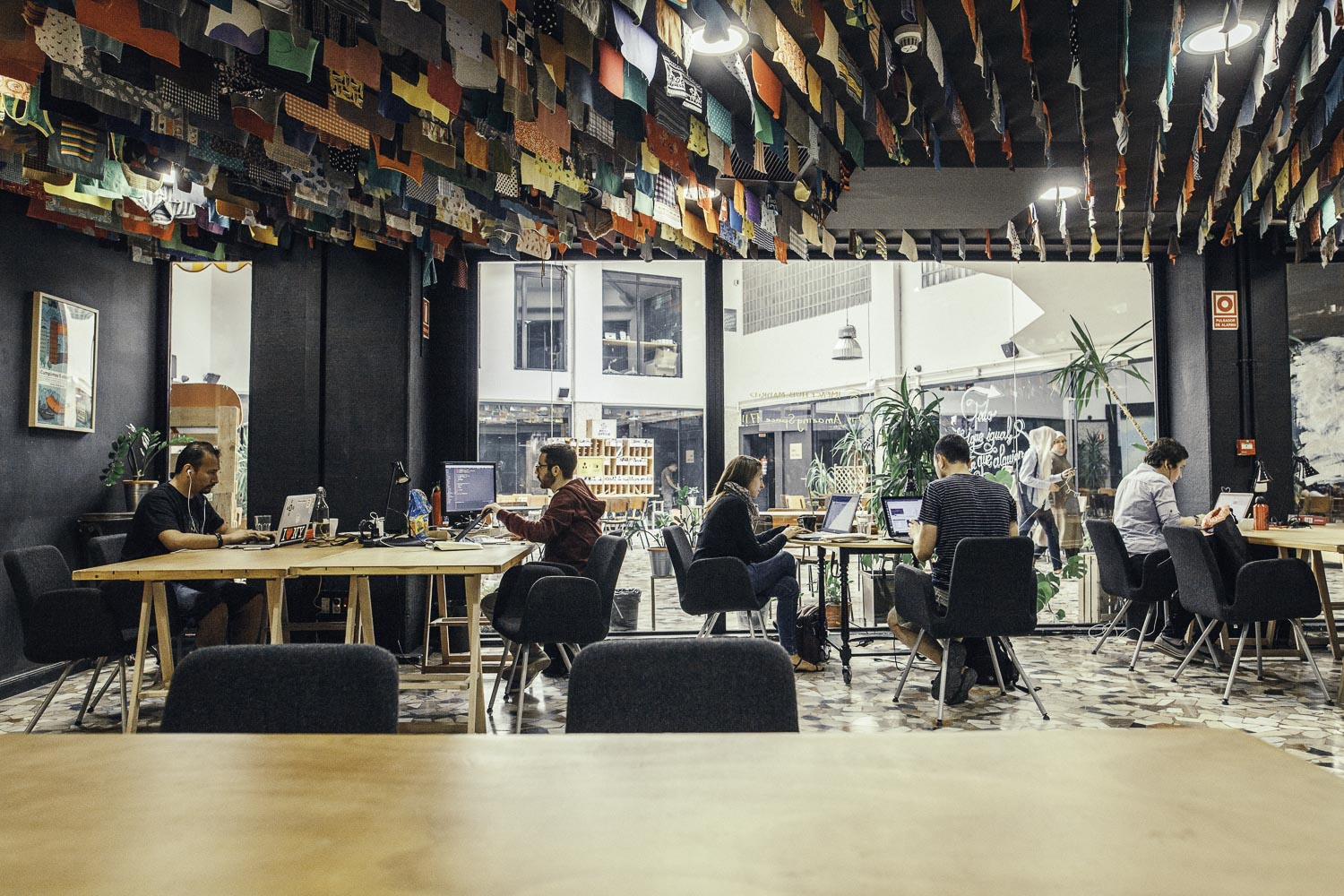 What's special about your physical space?
Mikel: We created a room by ourselves to help with the acoustics. It's created with recycled material that members brought in. The spaces are designed in a very thoughtful way - you can see that there is a lot of open space. We try to create spaces where it's not all partitioned, to invite members to connect and collaborate, and for that the architecture is very important.

How important is the community to Impact Hub Madrid?
Mikel: The community is the most important part of the whole organisation. We put the people and the community at the centre.
The community is very unique in the sense that it's focused on social innovation. We can create an impact as well. We acknowledge that we have to shape the way we do business in order to create a better world.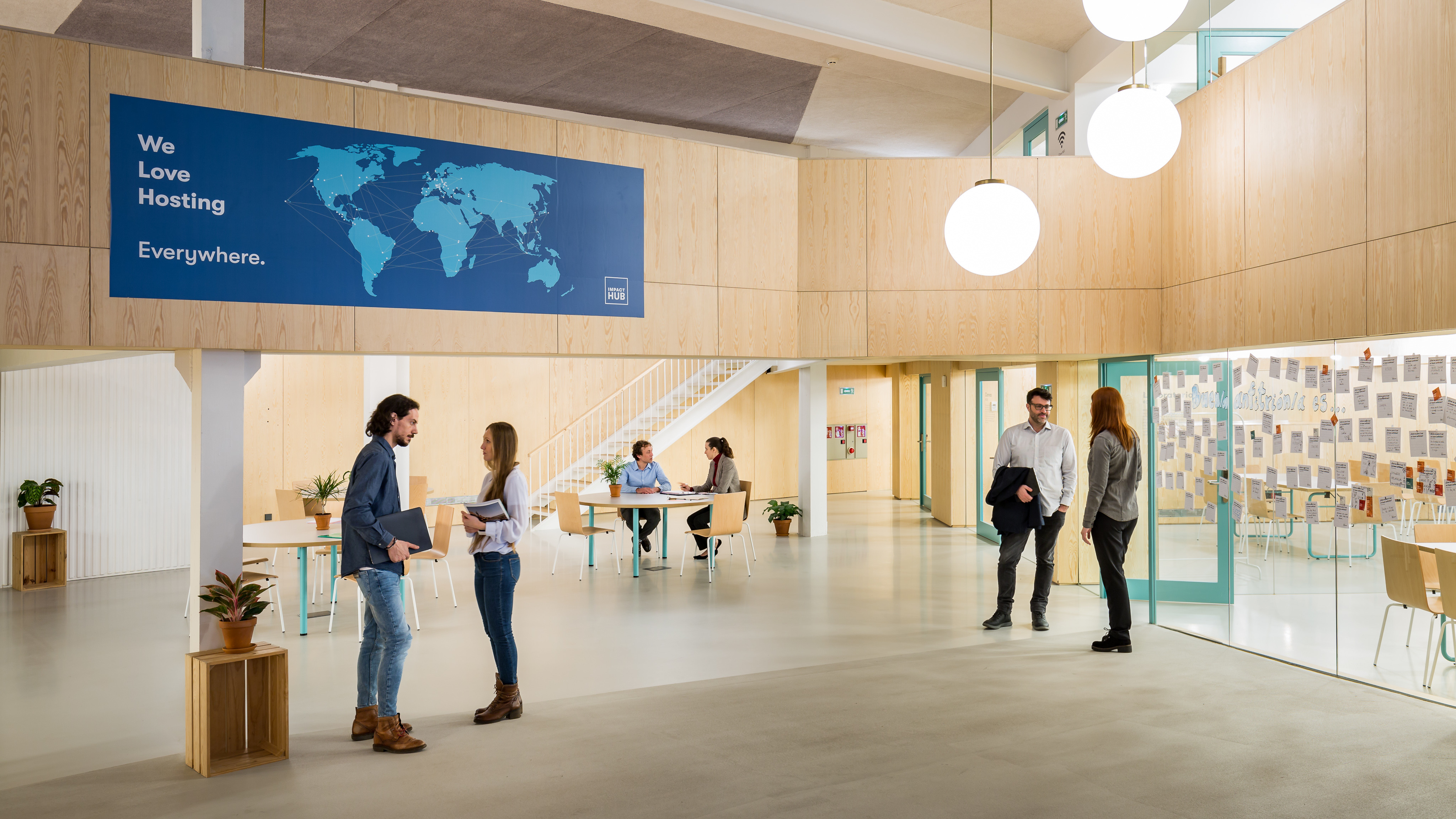 Looking forward to seeing the coworking family at the Coworking Spain Conference 2019 where you will be able to meet teams from more inspiring coworking spaces like Impact Hub Madrid.
What to expect at the Coworking Spain Conference 2019?
There will be an exciting two day program. The first day will have talks from experts in the industry who want to help build a thriving future for coworking in Spain. These talks will include discussions about some of the best practices for coworking, such as 'Coworking tricks' and 'The most critical processes of a coworking space'. The second day is a Coworking Academy which includes six classes about the most important themes of coworking.
You will surely leave with more knowledge and clarity about coworking, and make new friends!
You can also check out our interviews with other coworking spaces which share how they help and support their community.
…
If you don't already use Nexudus and want to learn more about our nifty coworking software, simply request a live demo with one of our friendly onboarding specialists! Or if you have any questions, please don't hesitate to contact us. We are always happy to help!
Related posts
​Wired Sussex is a not-for-profit membership organisation based in Brighton. It provides support to businesses operating in the digital, tech and the media sectors through networking events, meetups, industry speakers, job postings and FuseBox. Chris admits that when he first started exploring the Nexudus platform, "he kept finding features for things I didn't even know we needed as a coworking space, such as signing residents and guests in. It was my first time working in an innovation space and Nexudus essentially taught me everything I needed to know about managing a space!"