It's time to expand! Or is it? Factors to consider before opening a second coworking space.
Remember that feeling you had when you opened your first coworking space? I'm sure it was nothing short of exhilarating. Now imagine opening your second space...
But just like any big decision, there are many things to consider before taking the next big step.
Why open a new space(s)?
Each to their own, but here are a few common factors you may consider:
Everything is finally going smoothly, you have a strong community and you're profitable. You're ready for bigger things - to grow and explore new opportunities.

Demand for coworking spaces is growing at an incredible rate and as a result, competition is rising with more spaces popping up. In order to keep up with the growing demand but also stand out in the crowd, you may want to spread your brand across multiple locations.

Perhaps some of the businesses in your coworking community have grown and are now looking for private offices rather than dedicated/hot desks. If you are unable to offer what they want, scaling up could be the solution in order to keep their memberships.

Location, location, location. Where are your members based? According to the

2018 DeskMag Global Coworking Survey

, one of the top factors a prospective member considers when choosing their coworking space is 'proximity' - closeness to home and good transport connections. Therefore, as competition continues to rise you may want to open a new space in a location that is more convenient for a number of your current or prospective members (keep track of new contacts and where they are based). Additionally, you might want to try a new city/country where there's an opportunity for your niche brand to succeed or where there's high demand but few competitors.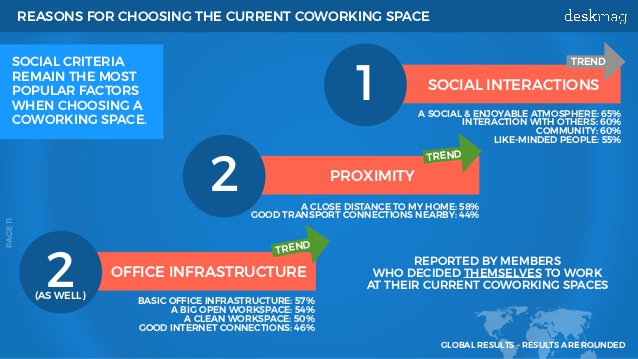 However, there are many other factors to consider before opening a new space - bigger isn't always better! It also involves a lot of time, dedication and resources - just like it did the first time, but with new challenges. You may have learnt a lot from setting up your first space, but having more than one space and keeping up with your community values isn't a walk in the park.
Have you reached maximum capacity?
You need to evaluate whether your space and resources are being used at their maximum capacity. Hot desks, dedicated desks, private offices, meeting rooms etc. If they are being fully utilised, and you have a loyal and long-term community, expanding could be a good option. Especially if you are turning away prospective members who would be a great fit to the community.
However, if there are dedicated desks not being used, you could convert them into hot desks. This way you can have more members than desks because they won't all be in your space at the same time. If there are unused private offices, turn these into meeting rooms or even better, talk to your community. Find out what they think would be good for the space, what is missing or what they want more of. After all, your thriving community is the reason you are able to expand.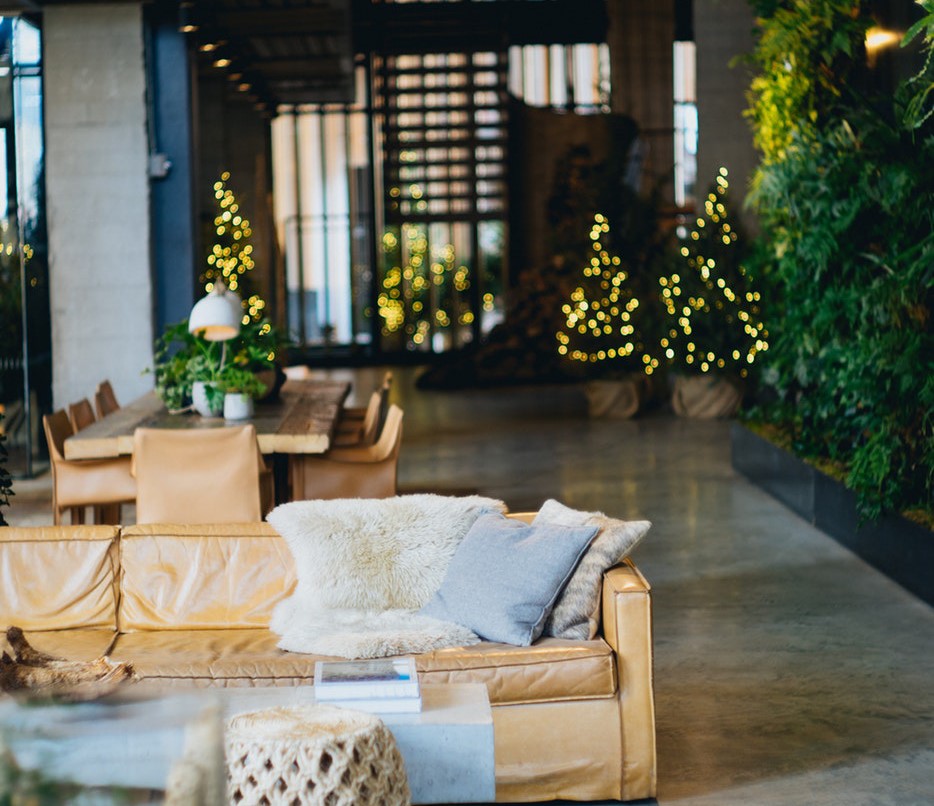 Where do you want to take your brand next?
Do you want to open a new space in a different city or country? Is the target audience different? You can carry out market research and try to understand the coworking needs in the desired areas/cities/countries. Find out what other coworking spaces in these areas are doing as well as what they are missing so that you can fill in the gap. Just because you will be in a new location, it doesn't mean that your community values need to change but the features, facilities and services might need to be adapted to the local audience.
Dream Team
The team that manages your original space is very important as your main focus will be shifted to the new space while you get it up and running. Therefore, you need a reliable team that truly knows the space and community. But taking a few members of the team to the new space might be beneficial as they understand the brand and community values. However, if you want a fresh start for the new target audience, hiring a new team that is familiar with the local area/community could be beneficial.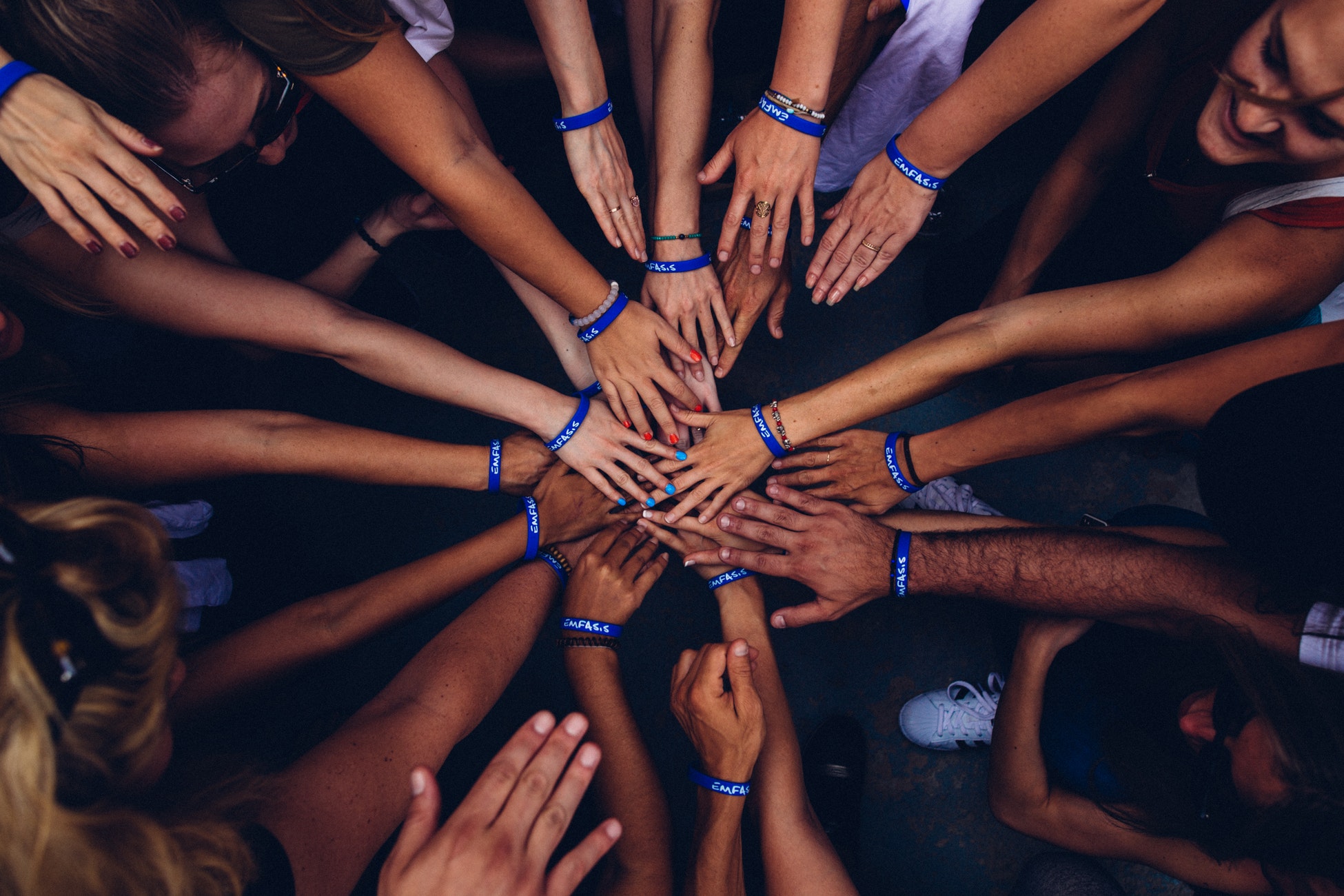 Powerful Software
Having a feature-rich management software that supports a growing member base and multiple locations is one of the most important factors to consider. If you want to manage your spaces efficiently, automating workflows so that you can focus on hospitality and building a strong community is a must.
Fun fact: Nexudus supports multi-locations and will ensure that you have a seamless experience throughout, whether you are managing one or multiple coworking spaces.
It is essential to discuss this potential change or expansion with your community. Get their opinion, understand what they like about your space, what you can do differently and what is missing. It will be useful for you and they will also appreciate being involved. You might find that before expanding there are opportunities in your current space which you can take advantage of. For more information on how Nexudus handles multiple locations please contact us, or check out our knowledge base.
…
If you don't already use Nexudus and want to learn more about our nifty coworking software, simply request a live demo with one of our friendly onboarding specialists! Or if you have any questions, please don't hesitate to contact us. We are always happy to help!
Our close relationship with customers helps us to understand their needs and receive valuable feedback. This growing understanding of coworking needs, combined with our innovative approach means that we can keep this coworking SaaS up-to-date with new features and improve the user experience.
Related posts
​Wired Sussex is a not-for-profit membership organisation based in Brighton. It provides support to businesses operating in the digital, tech and the media sectors through networking events, meetups, industry speakers, job postings and FuseBox. Chris admits that when he first started exploring the Nexudus platform, "he kept finding features for things I didn't even know we needed as a coworking space, such as signing residents and guests in. It was my first time working in an innovation space and Nexudus essentially taught me everything I needed to know about managing a space!"