"Hubud is on a mission to change the way people live, work and learn"
The growing desire for autonomy and exploring the world has led to digital nomadism becoming a lifestyle choice for many entrepreneurs, wantrepreneurs and remote workers. While it still remains a fantasy for many of us, technological advances have enabled a growing number of individuals to work from anywhere in the world.
'Nomads' are people who travel from place to place with no permanent home, and 'digital nomads' are these nomads who work while travelling.
Yoga, beaches, rice paddies and volcanoes are amongst the reasons why Bali is a hotspot for many travellers, but having fast internet speeds has made it a mecca for digital nomads. In response to the growing number of digital nomads, the first coworking space in Bali was opened in Ubud, and now Hubud has become a home for many of these people.
Hubud is a coworking space that's leading the global movement of location independence in life and business. Since Hubud opened, the team has helped more than 8,500 people transition from a corporate life into a life that allows them to be location-independent.
Video of the Hubud space and team
Travelling to new places can get lonely if you don't meet the right people, which can also affect your productivity. This is why coworking spaces like Hubud are perfect for those looking to find like-minded people while working remotely. This open bamboo space, with monkeys swinging around, is filled with ambitious individuals who want to make friends, learn, collaborate and be part of a supportive community. However, approaching people can be intimidating, which is why the Hubud team hosts plenty of social events aside from educational ones, in order to help 'Hubudians' get to know each other. There are more than 400 events annually, which gives members the opportunity to do activities/learn about topics of their interest, with like-minded people.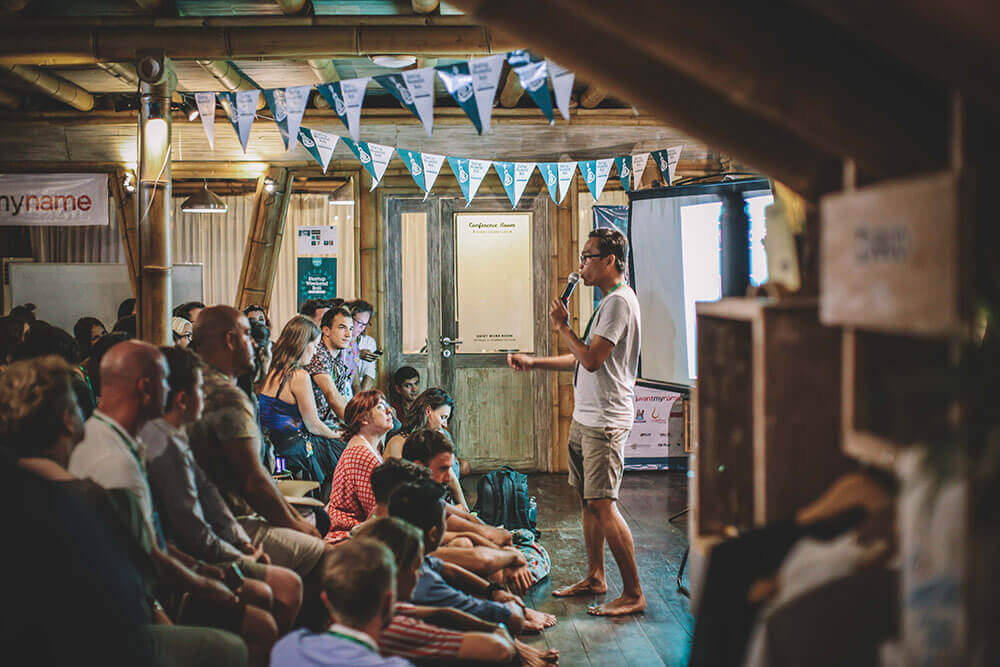 In the interview, we hear from Vitto, Head of Experience, Maria Agustin Triwahyuni, Head of Partnerships, as well as Melinda Jacobs, Social Innovator & Co-founder of Lucent Sky. They talk about the unique physical space that embodies the freedom paradigm of work and lifestyle. The team also discuss their dynamic community made up of business rebels, courageous creatives, techies and truth-seekers:
What is the vibe at Hubud?
Melinda: Hubud's very social, very relaxed. You take off your shoes before you walk in the door. Hubud is a coworking community of digital nomads and remote workers, and people living and working from Ubud, Bali.
Hubud's very physically beautiful - it's made of bamboo, we face a rice paddy, sometimes there'll be monkeys that try to steal your lunch.
What is special about Hubud?
Maria: Ubud in Bali is the international gate of Indonesia. We are very lucky and blessed to be located in Ubud, so we have more than 85 different nationalities.
Vitto: It's very popular nowadays, in recent years especially because it became this destination for yoga and meditation, and people who want to change their life. Hubud helps them to get there.
Melinda: Out of the people that are here, some stay for a week, and some stay for years. Often you'll meet someone who came here four or five years ago, started an online business, and then they come back on an annual basis. There's always a new person, a new friend to learn from.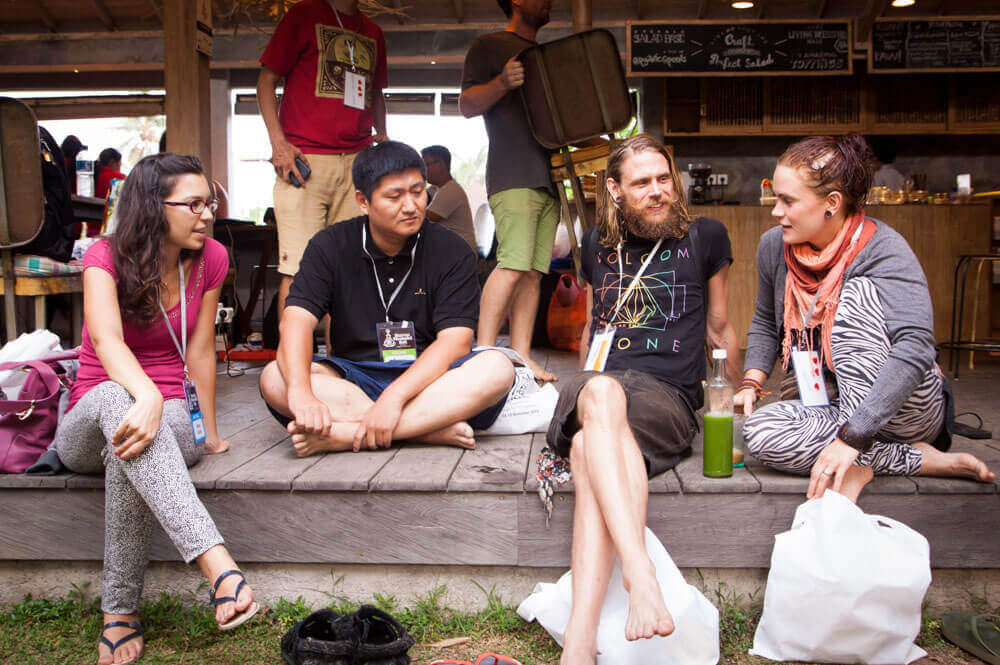 How do you help your community?
Vitto: There are entrepreneurs, wantrepreneurs, remote workers, location-independent entrepreneurs. Most of them are travellers who come here on their own. They know that there will be an event, they know that will meet people, they know that we will facilitate the discussions and interactions - and so they don't feel alone, and they find the people/community they belong to.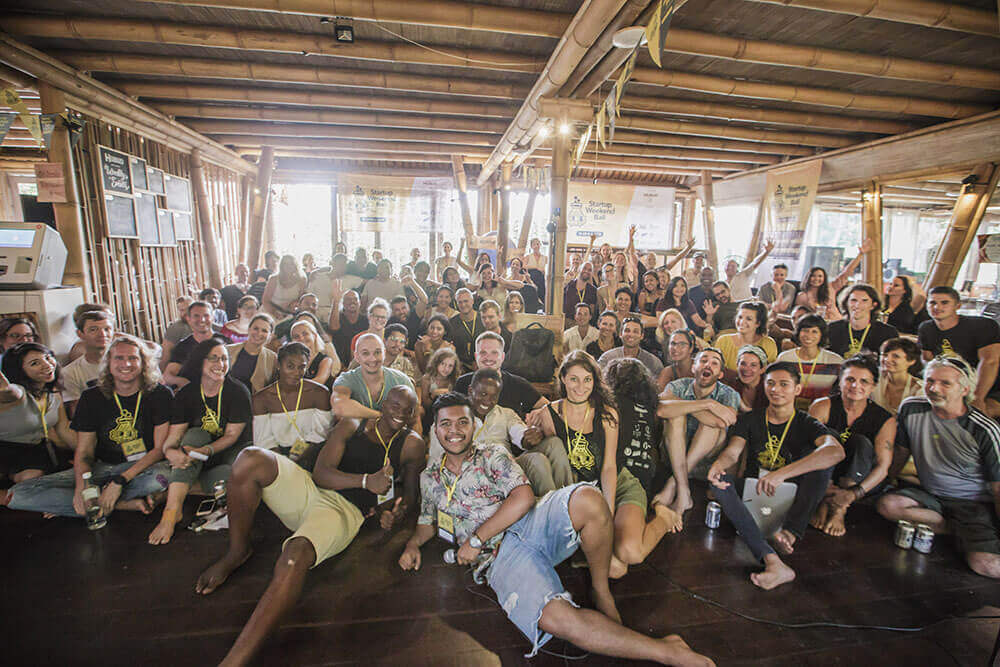 Hubud is on a mission to change the way people live, work and learn. Whether you are there for a week, month, or year(s), you could enter Hubud as a stranger, and leave with a family. There's a reason Hubud is ranked one of the planet earth's top-ranked coworking space, according to Forbes, CNBC, Huffington Post and Lonely Planet! If you're looking for more inspiration, you can check out our other interviews with amazing coworking spaces all over the world.
….
If you don't already use Nexudus and want to learn more about our nifty coworking software, simply request a live demo with one of our friendly onboarding specialists! Or if you have any questions, please don't hesitate to contact us. We are always happy to help!
Related posts
The GCUC team shared brilliant, relevant content and kept participation high with breakout sessions; ensuring that there were still chances to network and spark interesting discussions with one another.