"Everything within the space speaks about transparency, accountability and collaboration"
We are excited to present some of the coworking spaces that Nexudus is proud to work with! We have teamed up with Cumulo Media to showcase how each of these spaces provide something unique and special for their beloved community. Let's get started with the first one - Impact Hub King's Cross!
Video of Impact Hub King's Cross space and team
Impact Hub King's Cross is a space connecting and enabling people with enterprising ideas, to drive positive social and environmental change. In addition to supporting members, Impact Hub places an emphasis on leading and facilitating conversations around some of society's biggest challenges. Being a part of the Impact Hub King's Cross community also gives you access to a local community of 330+ like-minded members, and a vast global network spanning 100+ countries and 15,000 members.
This coworking hub truly brings people together. Why? From the open layout and warm design, from impactful programmes working with local communities to networking events and encouraging communication, it has become a space that inspires, connects and empowers.
Ramon Suarez states in his book The Coworking Handbook, "The faster we can strengthen the links among coworkers and accelerate the establishment of trust, the more durable, valuable and profitable the relationship with each coworker will be. You will see that as these links and trust develop and strengthen themselves, the value that the members get from belonging to your community increases." This ethos is clearly applied at Impact Hub King's Cross. Visitors to the Hub are immediately struck by the camaraderie between members, and the excited buzz of idea sharing among staff, members, and guests alike.
The team are proud to know all of their members and helping them to build their business is very important to them. Impact Hub King's Cross' mission is to make members feel supported and connected so that they can learn, build trusting relationships, grow and collectively make a valuable difference.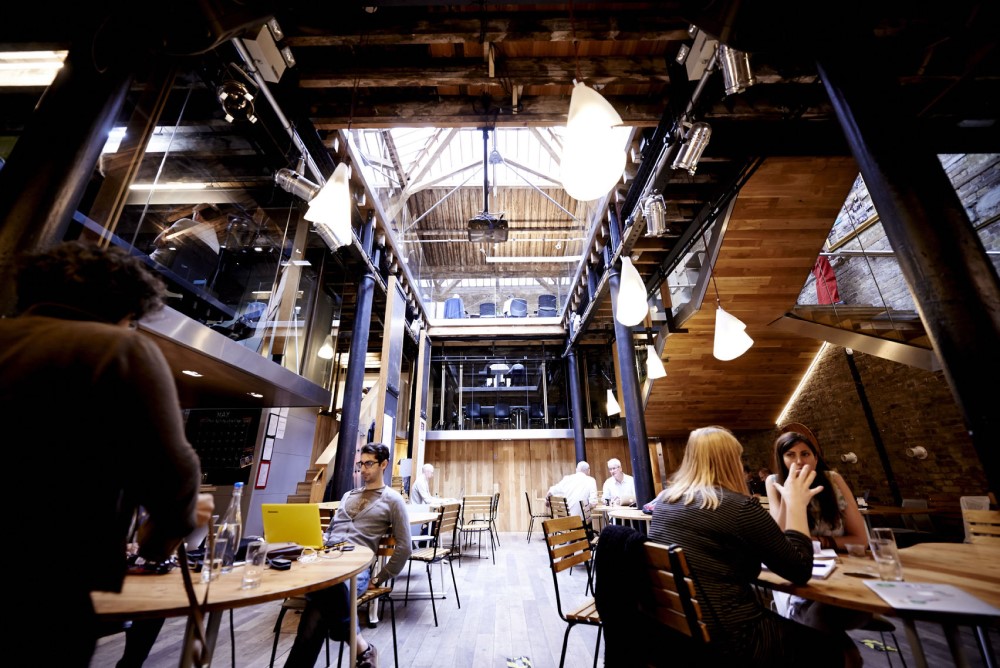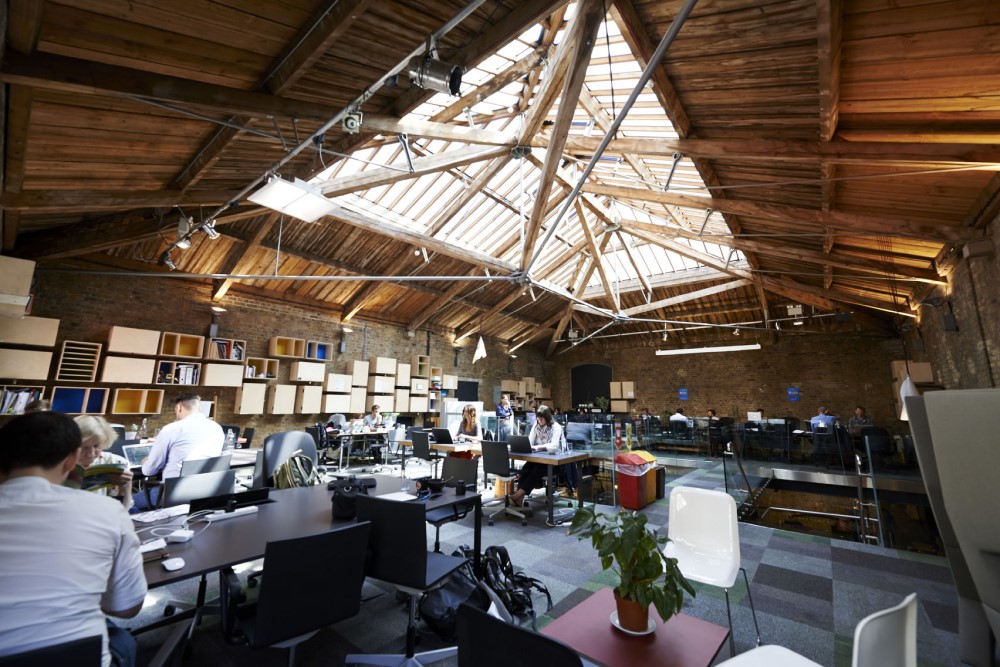 Our interview with the team reveals the philosophy of their successful coworking space and what they do to achieve a collaborative community. As shown in the video above, let's read what they had to say:
What are you trying to achieve with the space you've created and the community you have here?
"The space wants to become a catalyst for relationships, trusting relationships between people. So everything within the space speaks about transparency, accountability and collaboration. Collaboration does not happen like that, collaboration happens when you have sufficient trust in a system and one of the things we do a lot of is building that trust between members.
So alongside day-to-day working we have a number of events that take place in here, some of which are community-building events.
If we want to build a future economy that is sustainable and is for everybody we cannot do this in isolation. This requires a collective effort and this collective effort is what our members are about and what Impact Hub is all about." Alberto Masetti-Zannini, Strategic Director.
What's special or impactful about your physical space?
"The space itself is really special, something that new people when they come into for the first time it has a wow factor." Hannah Fox, Community Manager
"The warmth of the space, the colour of the bricks, the furniture and also what's quite important is the skylight." Letizia Custodero, General Manager
"We try to use design in the space which is about bringing people together, about incentivising the flow of communication and sharing. The way we've built it and designed it is really about the collaborative dimension of it rather than individuality of it." Alberto Masetti-Zannini, Strategic Director.
How important are people to Impact Hub King's Cross?
"People are simply at the core of what we do, we are not a generic coworking space." Letizia Custodero, General Manager
"We have 360 members and we know every one of those members. Community really is a big thing for us and nurturing that community, helping that community grow their business." Hannah Fox, Community Manager
At Nexudus we also believe that getting to know your coworking space members, bringing everyone together and designing a positive space are all vital for building a trusted and collaborative community.
Related posts
The GCUC team shared brilliant, relevant content and kept participation high with breakout sessions; ensuring that there were still chances to network and spark interesting discussions with one another.