Make your members life easier! A new portal to your community.
In this entry, we introduce the new version of our member portal, its new set of features and how it can help you and your community of members. The new portal is the result of a lot of the feedback we have received from all of you over the last two years and we think it is a great improvement over the previous version.
Is it a plane? Is it a bird? No! It is the space website!
Many of you, especially when starting to use Nexudus, ask why your new account comes with what it looks like a full website. After all, many of the spaces that start using Nexudus already have their own website which, in many cases, are not willing to change or move over to other system.
While this is the case, one of the ethos behind the Nexudus platform is to provide, out of the box, a system that can help you with most processes found in today's workspaces. This, of course, includes having an online presence as well as be able to market your services online and let potential members understand and join your community or, at the very least, show their interest in becoming a member.
Having said that, another key element of the platform is to be as modular, extensible and configurable as possible. This means that, what at first sight can look like a full-blown website, can, very easily, be transformed into a members portal which plugs into your website if you decide to migrate to systems like Wordpress, Square or any other CMS to run your public site.
Two elements play an important role here. The Space Website settings (link) and the white-label templating system (link).
The Space Website Settings panel will let you easily, without having to dig into any coding, choose what sections and modules of the site you want to enable. For example, when you run your own website outside the Nexudus ecosystem, you may want to disable the contact page, the newsletter subscription form or the blog, as those would typically be already on your site. This is, literally, a flick of a switch away.
Furthermore, the Space Website Settings will also let you change the type of language used on the home page and throughout the site. By default, this language leans towards promoting your space and services to potential members but, when used as a members portal, it can be changed to encourage existing members to complete their profile or publish their first post in community board, for example.
In addition to this, the white-label templating system is an extremely powerful feature that will let you control, not only what sections of the space website you want to use but also give you absolute control over the way each of those sections look like and behave. Digging into the templating system can get a bit technical and, to get the most of it, you will need someone with web design and implementation skills. In the other hand, there is very little you cannot achieve and, if all you want to do is change basic elements, it is easy to get started and quite gratifying if you have not done this type of work in the past.
What have we changed?
The changes in this new version of the portal have revolved around seven main areas
General look and feel.
Website Configuration.
Sign-ups and tour.
Member Account section.
Community Board.
Help Desk.
Events and ticketing user journey.
A new look!
Although we have been updating it regularly, the original member portal was launched almost three years ago, and, even though time flies and it feels like yesterday, we recognise that its design was dated and over-simplistic. The original portal was designed with one assumption in mind: spaces were going to change its look and feel to make it match their own brand and guidelines. While that was true in many cases; the design of that original portal was very simple, which meant changing it was easy for any web developer, we also quickly realised that a lot of spaces didn't have the resources or time to make those changes, leaving them with only one option as their member portal, and that option was not great.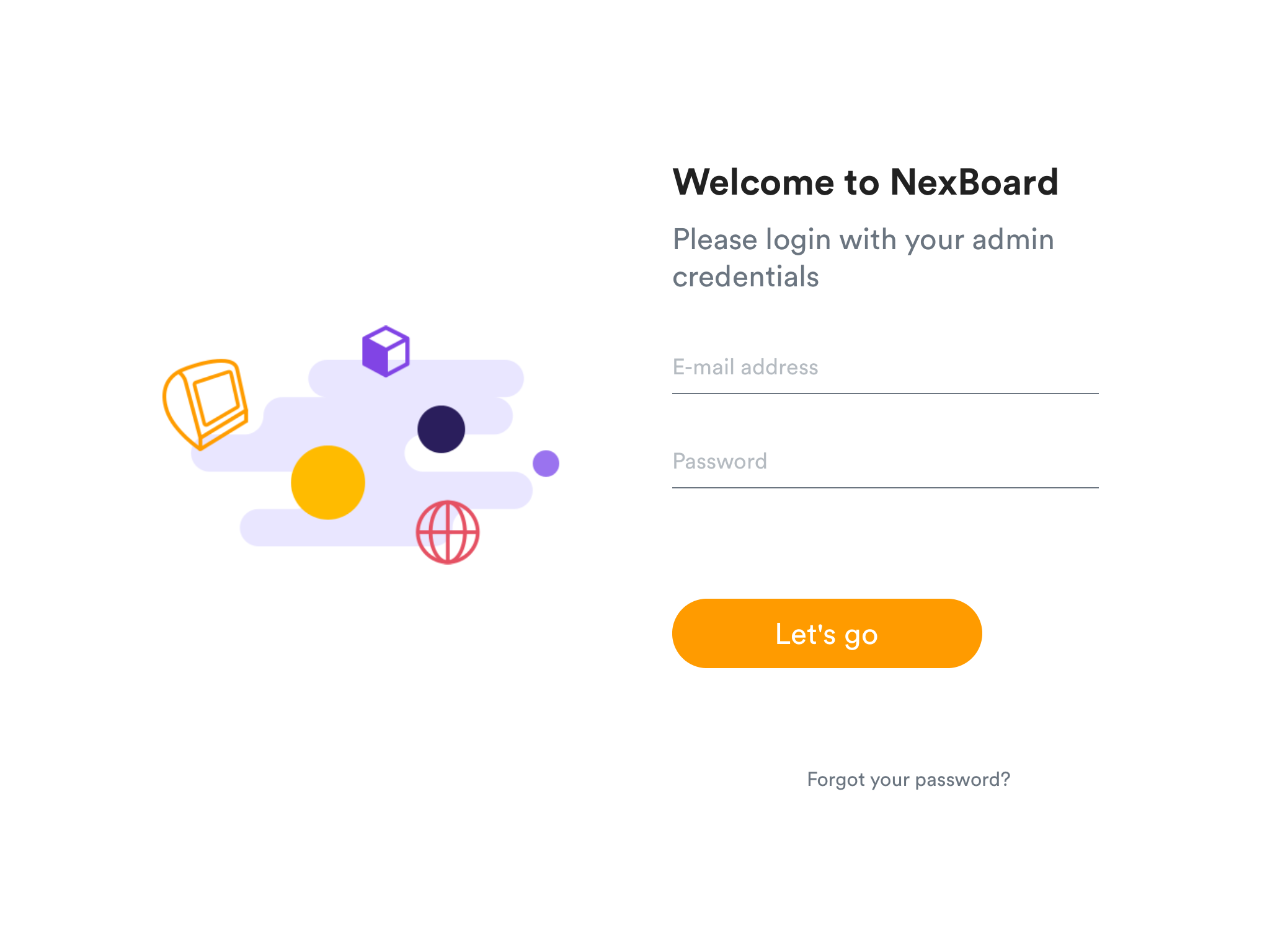 The new portal has been redesigned from the ground up, every single section has been looked at and styled in a way that, we think, looks and feels up-to-date with current web design and usability guidelines. You will find a clean design, easy to navigate and understand out of the box, without the expectation for spaces to have to go and restyle it themselves.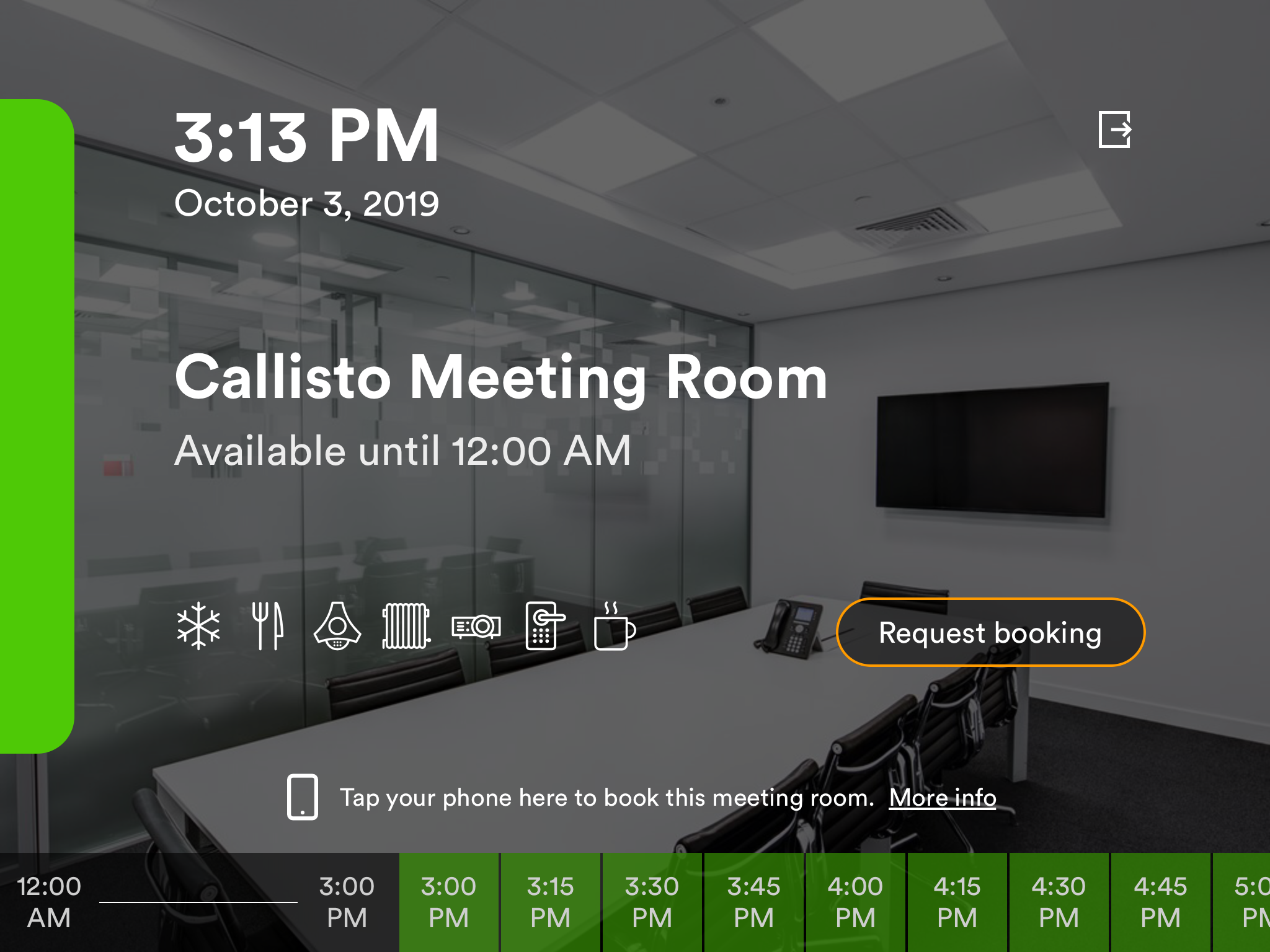 Mobile support has also been noticeably improved. Every section has been carefully crafted so it can be used on smaller and less powerful devices. You will notice smooth transitions on all the menus and selections as well as the responsive interface that adapts to the available screen size.
Website configuration
Although the new template is still built on top of the white-labelling system and you can still make the same code modifications as before, we realised that many of the tweaks and changes we are asked to make are quite similar. This is why many of these are now part of the configuration settings of the template.
You can show or hide every module on the site and every section on the home by turning a switch on or off, it is possible to customise the different forms to allow members to sign up and edit their profiles as well as make individuals fields optional, required or entirely hidden, all from a simple configuration panel.
Sign-ups and tour forms.
A key function for the space website is to accept new member applications and let potential members of the community show their interest by providing a few basic details about themselves and why they want to join your space.
This process has now taken center-stage. There are two main ways of accepting new applications:
The usual sign-up process, which now has a dedicated page layout, removing all menus and distractions to keep the focus on the actual registration form and membership selection. This now includes pages specifically designed to capture payment details and to confirm the application and suggest next steps for the new member. It is also possible for users to choose a start date for the new plan.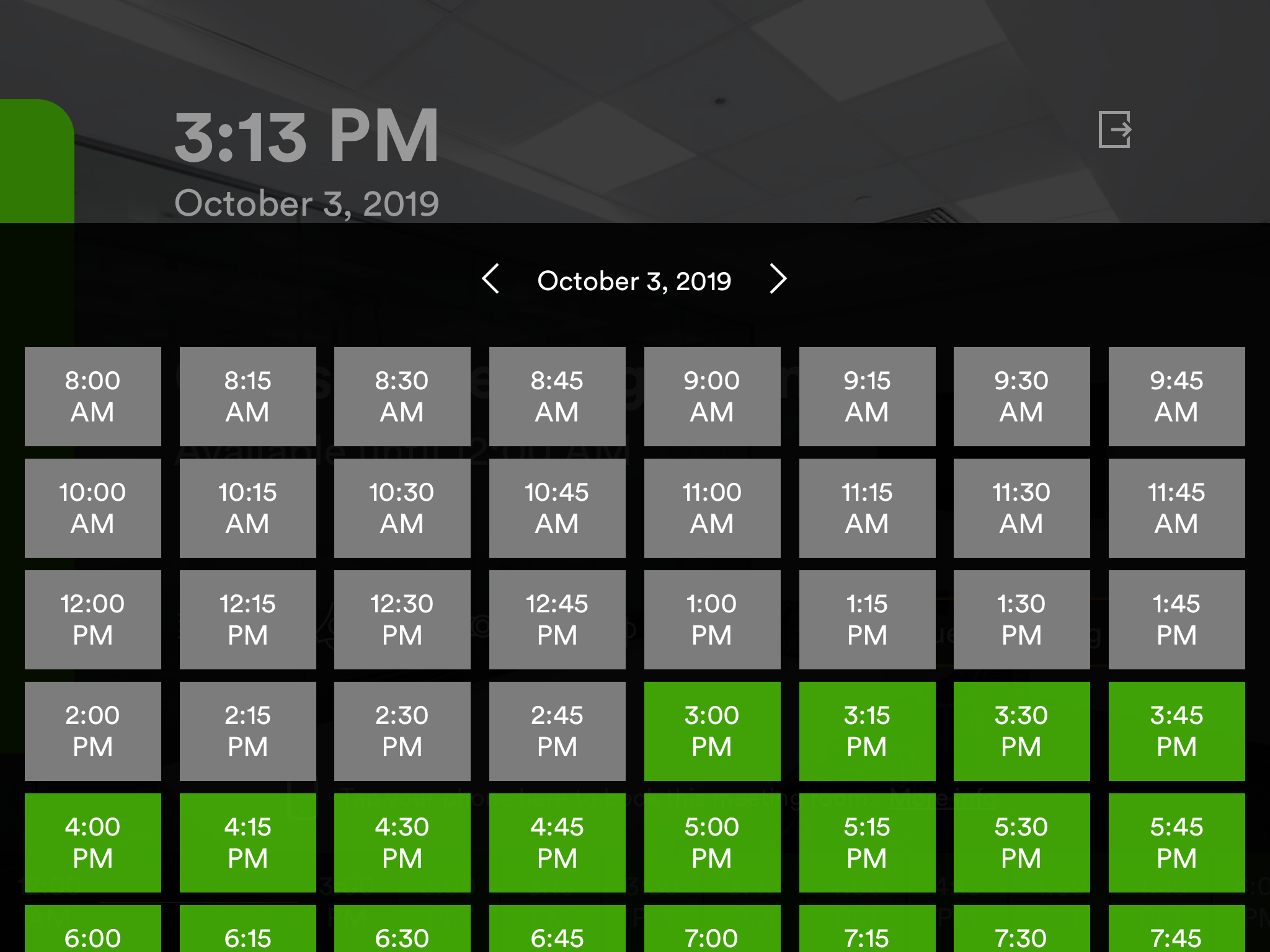 A new quick registration form to let users show their interest without requiring them to complete lengthy forms or choose membership at that point.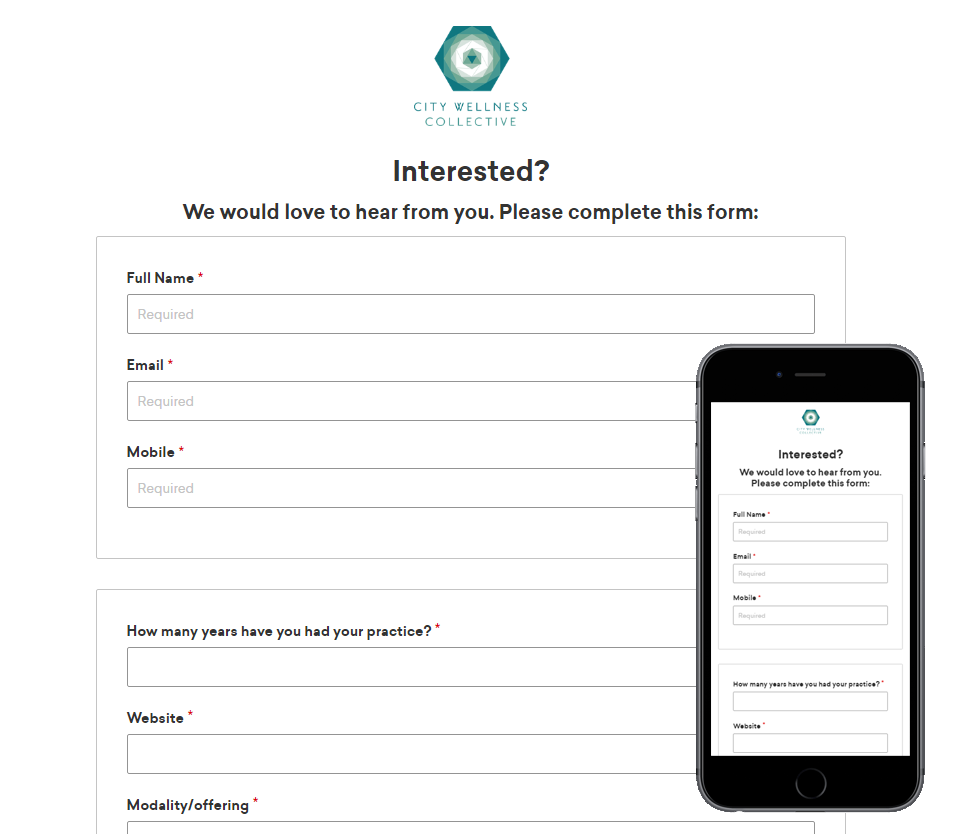 In both cases, you are able to add and remove individual fields and create different sections on the forms to collect the exact information you need to evaluate each new application and ensure they are a good fit for the space and its community or members.
Member Account section
This section presents members with all their personal, billing and membership information. A new menu structure makes navigating around the different sections much easier and the mobile version of the site lays out all these forms gracefully, so they are easy to use on small and less powerful devices.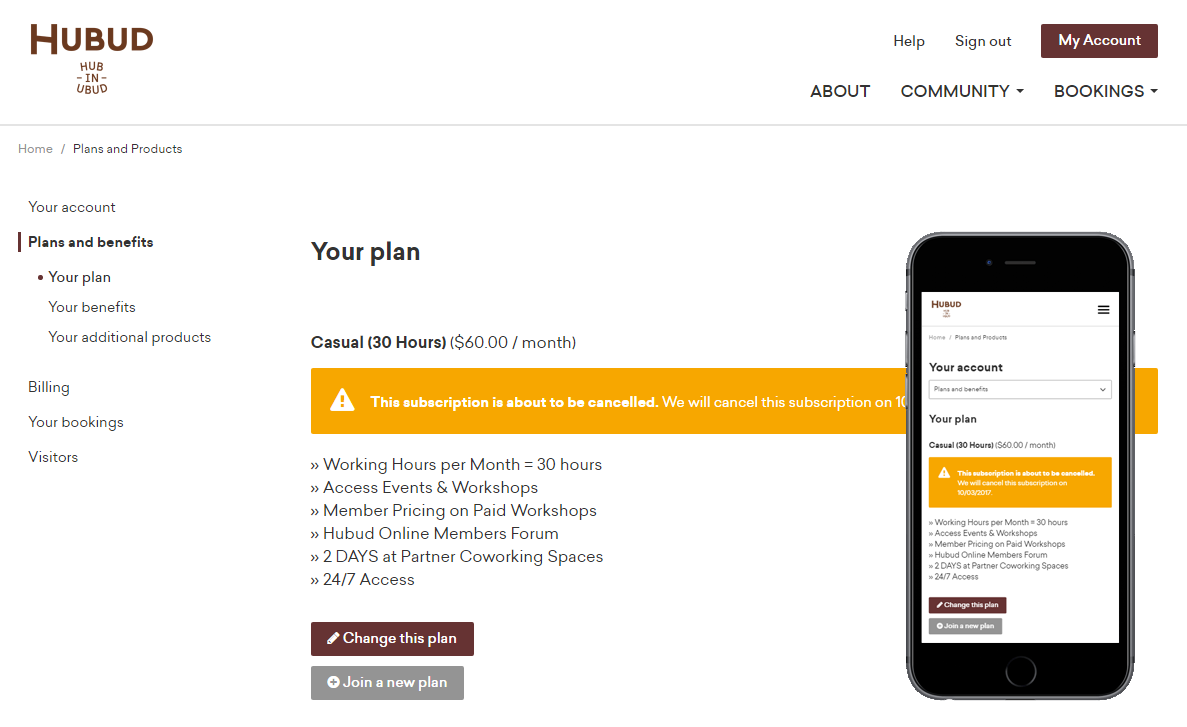 The payments page has been redesigned so no pop-ups are required to enter new payment details, and all the information about existing cards on file, ACH or Direct Debit agreements is presented clearly to members in a single page.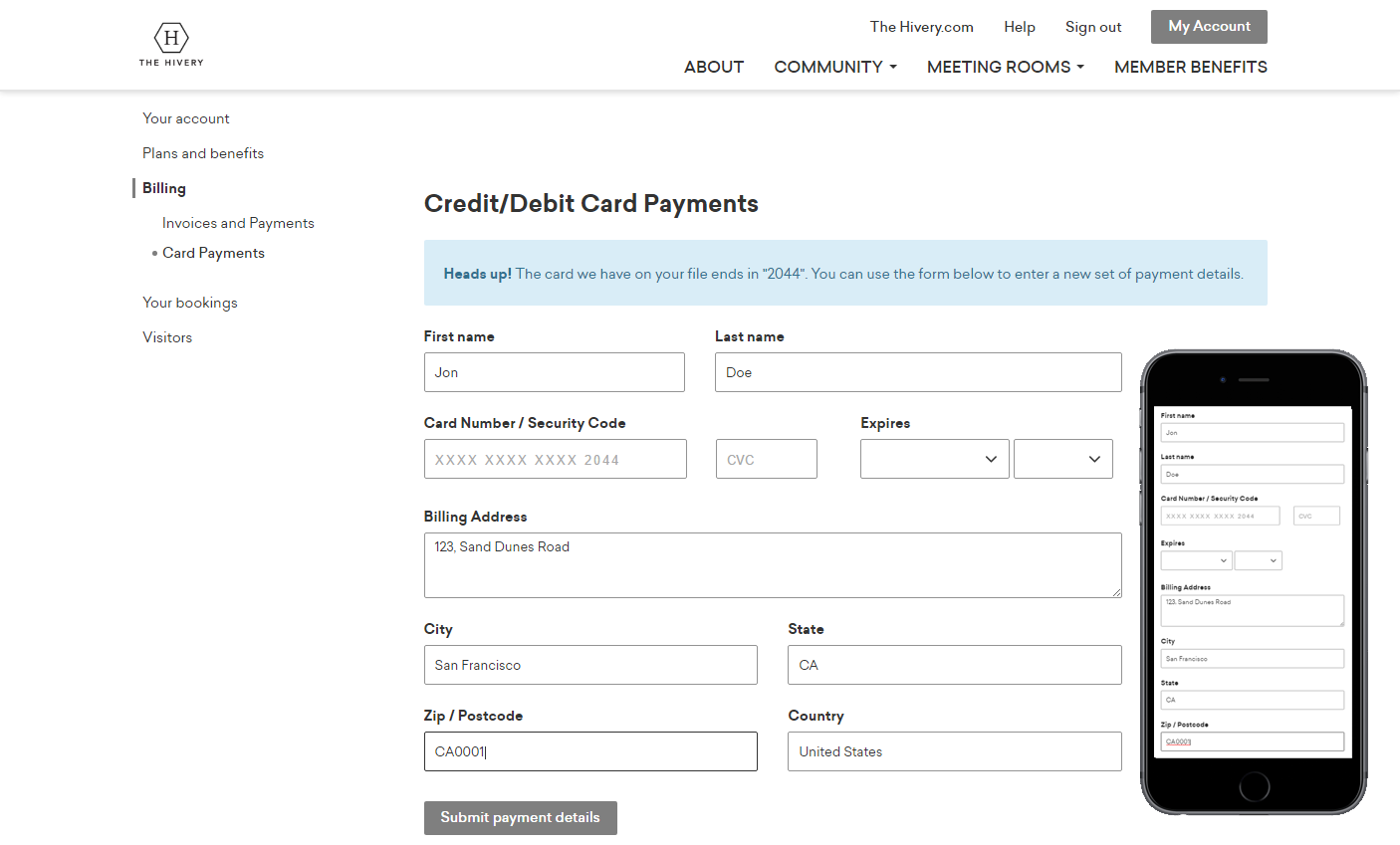 An important change we introduced with this version is the ability for members to manage multiple memberships. Based on your cancellation rules, they will be able to start and stop different memberships as well as provide you with feedback about why they are leaving a specific plan.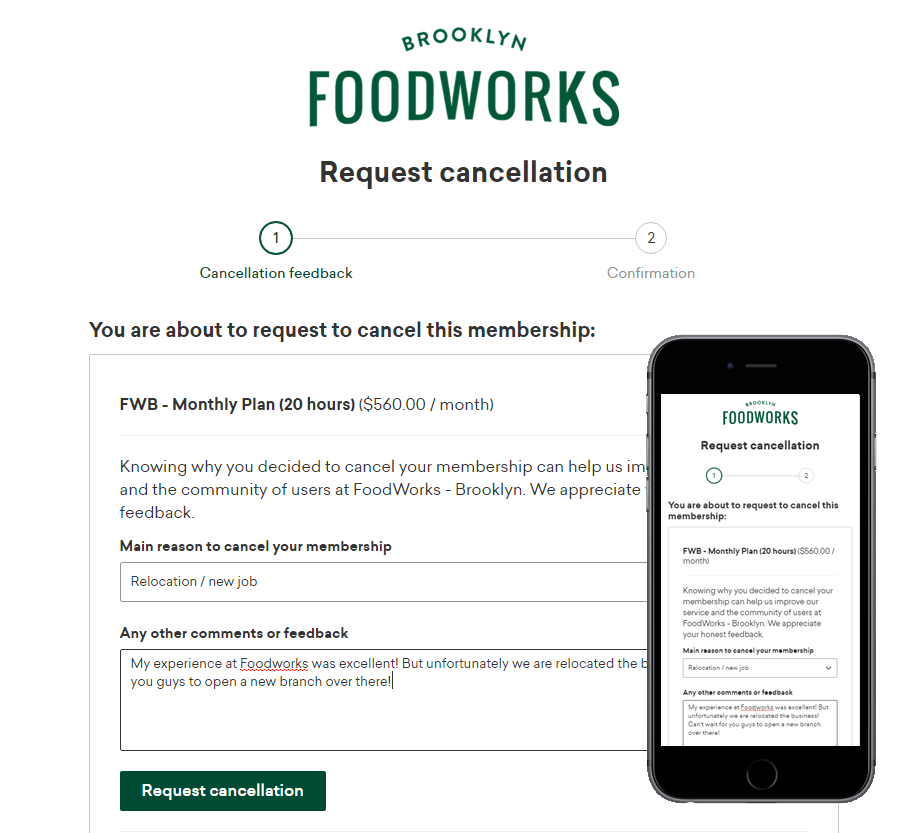 Community Board
The messaging system between members and the community board is one of the features that has seen a great increase in the number of users. We now send well over 5,000 email and push notifications a day (early 2017) across all the spaces using Nexudus.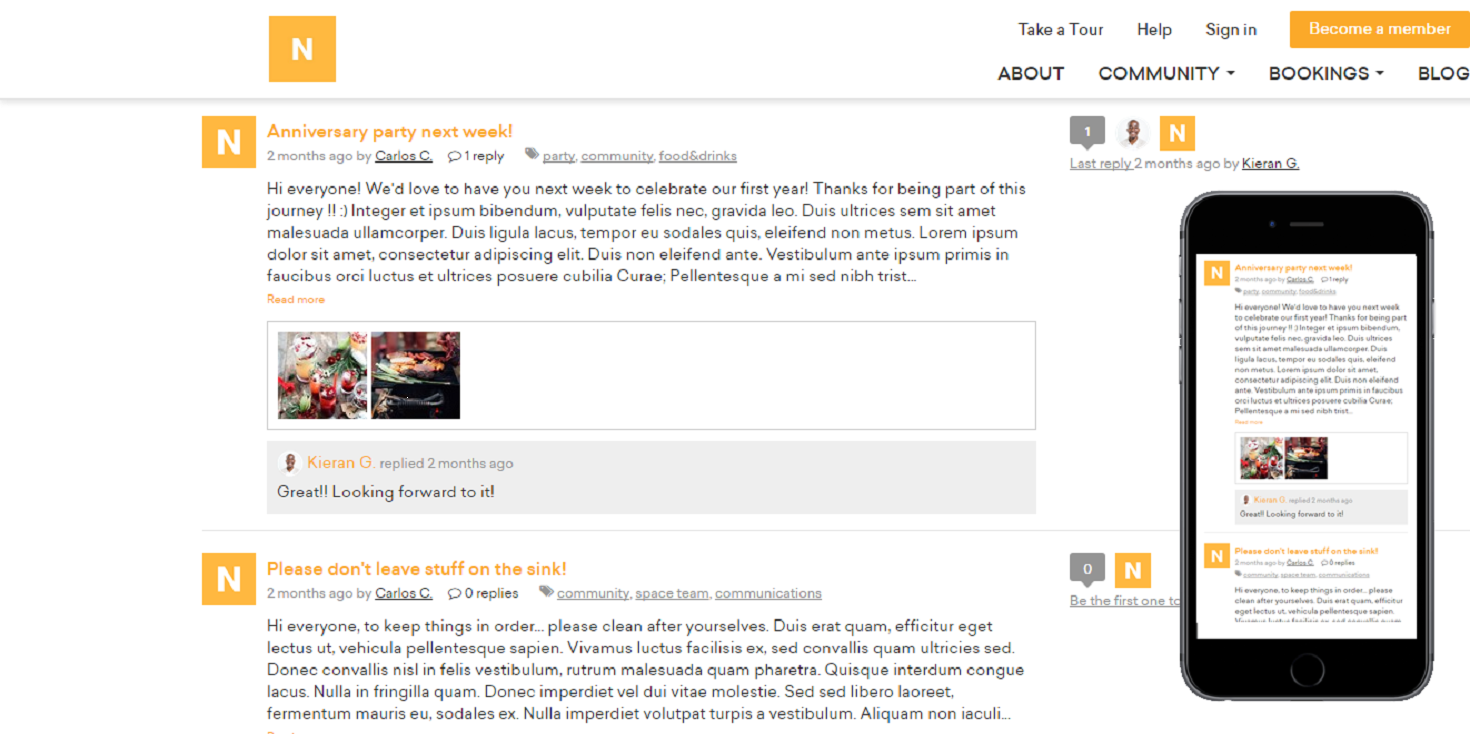 The main view for the board includes now an expandable preview of the post body as well as the latest reply in the thread. There is also an indication of whether the thread as no replies, one reply or more than one. This means that, for those threads with one reply (over 45% of them), there is no need to access the details of the thread.
File sharing has also arrived! It is now possible to upload images and other files as part of a post. Images are automatically resized and displayed as part of the post. Other files are displayed as a download link.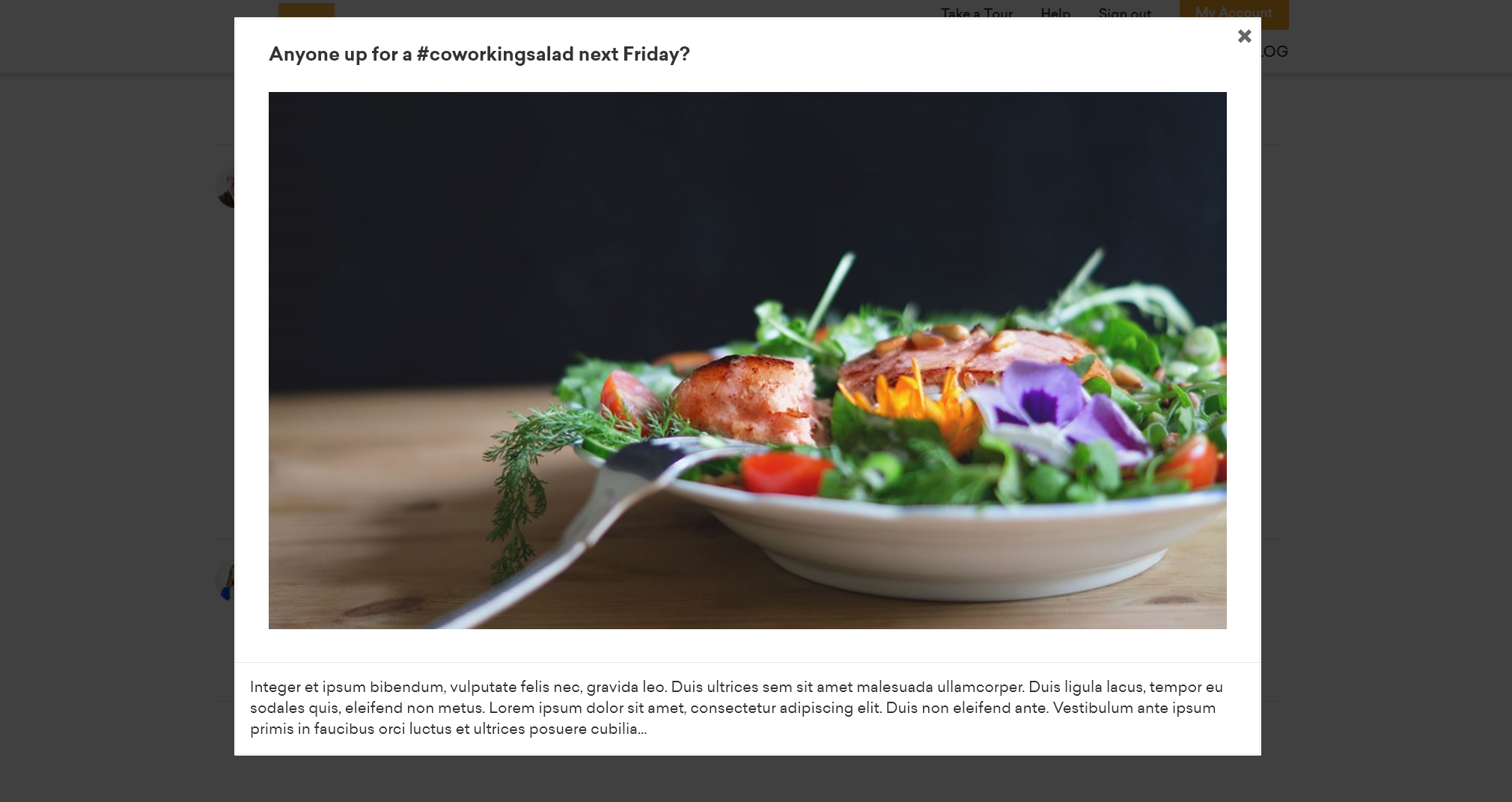 Push notifications to the Passport App or any of the white-labelled versions also came with this update. This opens a new and more direct channel of communication with members which we also use to let them know when an admin sends them a direct message, to remind them about any bookings they may have as well as when they have any visitors.
Help-Desk
The help section now supports departments to better channel the different requests to the correct member of your team. You can create as many departments as needed and assign one or more managers to each of them so they get notified when a support request gets posted to their department.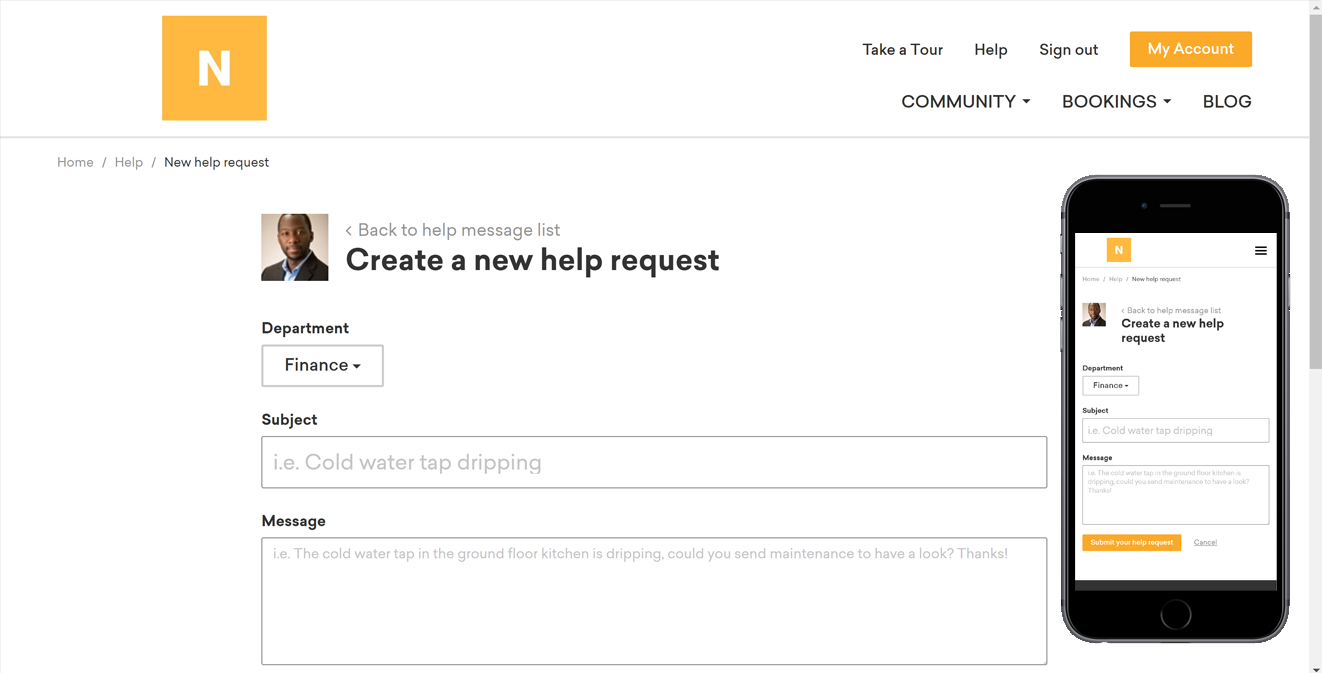 It is also possible for the person dealing with a request and the member to reply back to each other directly from email without having to access the back-end or their account. All this back and forth will, of course, be recorded the ticket history and will be visible to both.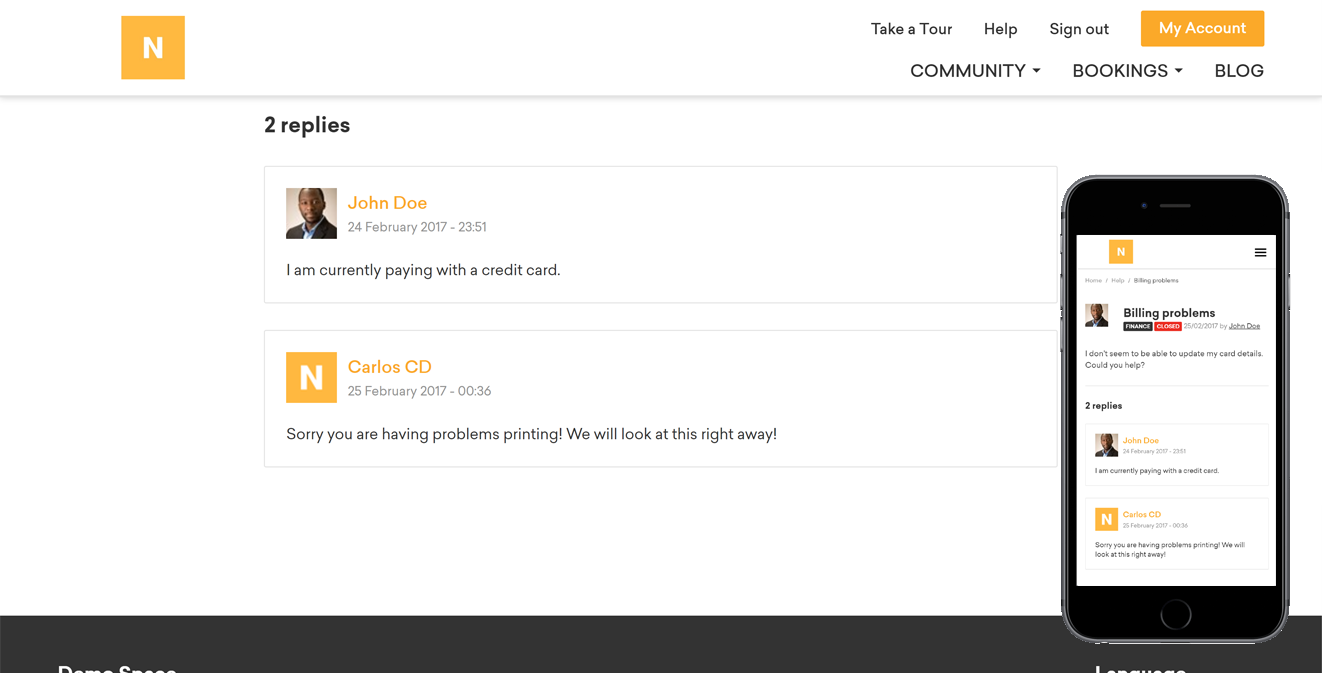 TL;TR;
Other than the obvious change in the look and feel, you will find hundreds of improvements throughout the site. The overwhelming majority of these changes are the result of the invaluable feedback we get from current users as well as from understanding how different spaces use the portal and its features.
The ability to make sure the portal works and takes the correct role within your online presence is now at center-stage making sure that you can get started quickly if you don't yet have your own site but also connect it to an existing site running on a different platform if that is your choice.
Upgrading to the new portal
Upgrading to your new site is easy and comes at no cost. Thanks to the versioning system, you can try the new portal and make sure all the sections are configured correctly without affecting your current one. Once you are ready, making the transfer takes seconds and has no downtime.