Is coworking failing working parents? How can flexible workspaces adapt to support family life?
'Do working parents want to take their children to work with them?' The answers to that question are varied and depend on a million factors; but 'do working parents want to have the option of being able to take their children to work with them?' The answer then is undoubtedly one: yes!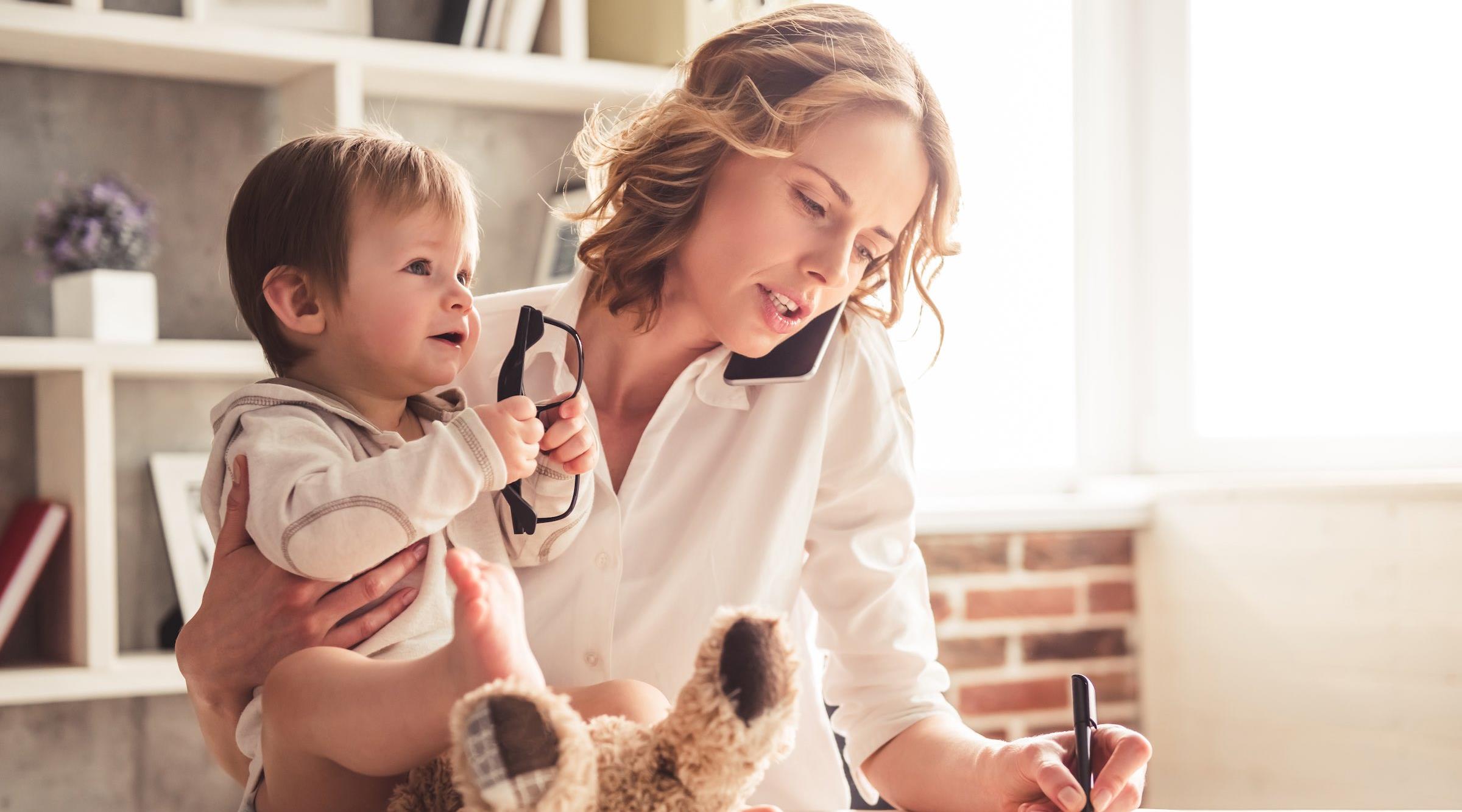 Working parents have to cope with an expensive and inflexible childcare system. Sadly, a lot of them would have to decide between choosing their family or career. Working long hours, long commutes and overtime are some of the factors that make parents consider changing jobs or career changes. Are we ready to lose that talent? And most importantly, what are we doing in the coworking industry, to avoid missing out that potential? Is coworking not supporting working parents? Think not.
There has been an increase of coworking spaces created for working parents emerging around the globe. Some lucky parents can now have their children besides them while they work - or at a reasonable distance! They don't have to leave work early to rush and collect their kids from nursery, they don't need to wake up much earlier or arrange a plan b if a meeting overruns, they can save up on childcare costs and what is most important, they won't have to choose between spending time with their kids or getting on with their careers!. Below are some refreshing child-friendly coworking spaces catered to working parents!
TREHAUS, Singapore
TREHAUS is a Silicon Valley-inspired preschool, childcare and coworking space, based in Singapore. TREHAUS comes with common areas where working mothers can have their kids beside them, and child-free areas where the adults can hold their meetings when members need some space to themselves. Parents also have the option to drop their kids off for playtime under the supervision of caretakers on-premises.
TREHAUS is also an Early Childhood Development Agency (ECDA) accredited institution, which means local parents who enrol their children for full-day childcare are eligible to receive up to 300 dollars in monthly fee subsidies. Their teaching methods in the preschool revolves around the company's proprietary Littles' Programme Curriculum, which provides both academic learnings and aims to develop skills like creativity, adaptability, teamwork, empathy and grit. TREHAUS also caters a wide variety of aspects of early education through their following sub-programmes: Developing Healthy Habits and Nutrition, Practical Life Skills, Cultural Appreciation, Environmental Consciousness, Logical Reasoning, Design Thinking, and Basics of Coding and many more.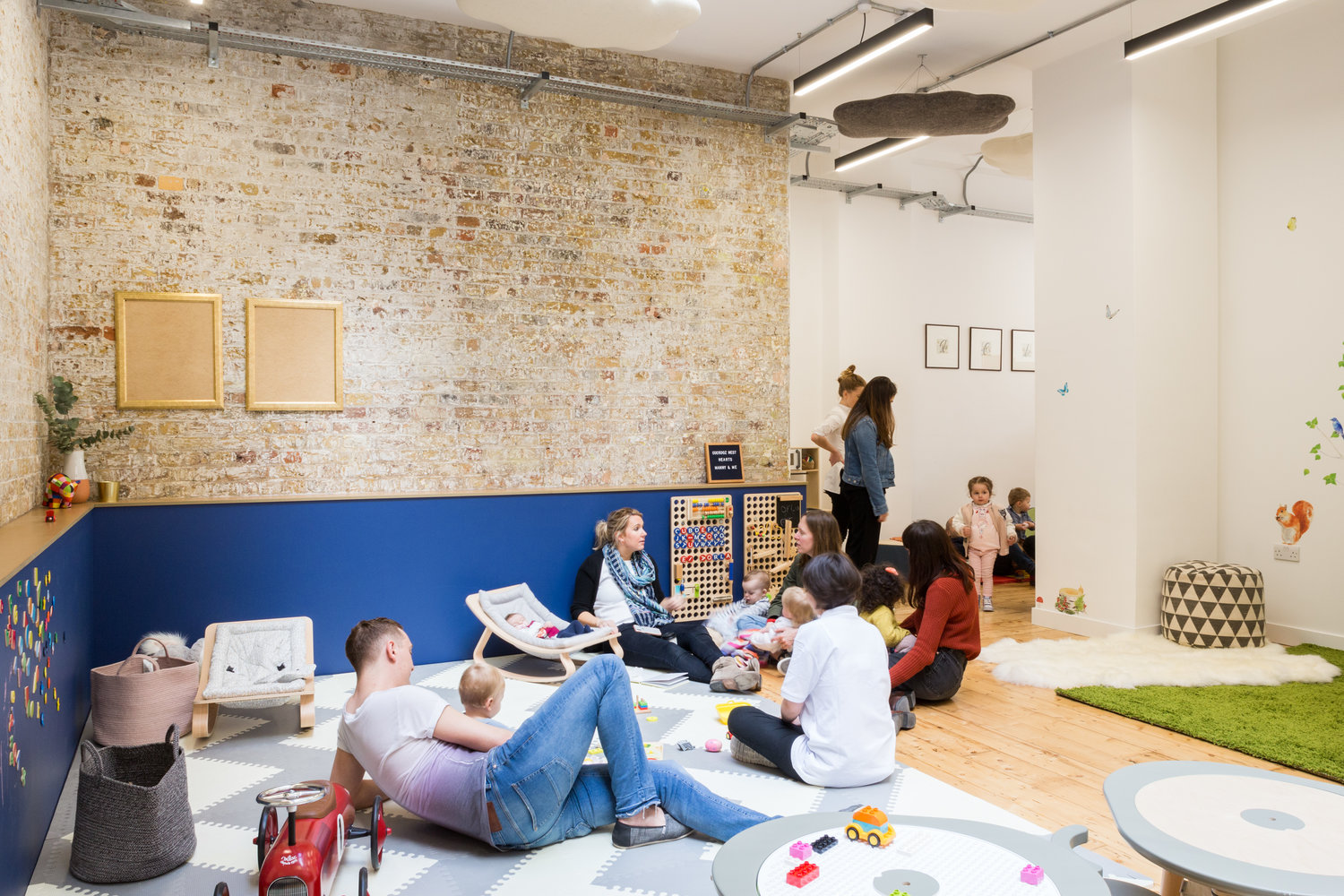 Cuckooz Nest, London
Cuckooz Nest is a hybrid workspace, with the perfect combination of workspace and childcare. They offer more flexible hours and host fewer children than traditional nurseries. However, they provide a community of like-minded coworkers, a place free from home distractions while helping to assuage the guilt a new parent can feel when putting their child into daycare. They present an environment for a seamless transition, between work and life empowering parents to pursue big careers without compromising parenthood.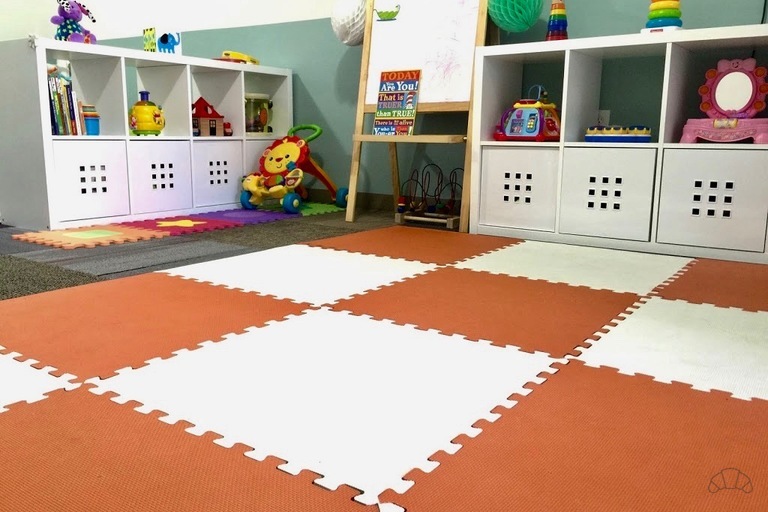 Collab&Play, Los Angeles
Collab&Play exists to help new parents navigate career development and parenting in more harmony, minimising the separation anxiety that often comes during the first years of a child's life. Collab&Play started as a coworking and collaboration space that offers on-site childcare. They are focused on providing an innovative way for parents to work and connect, while children play. They believe that to make a work environment genuinely inclusive; childcare needs to be part of the conversation.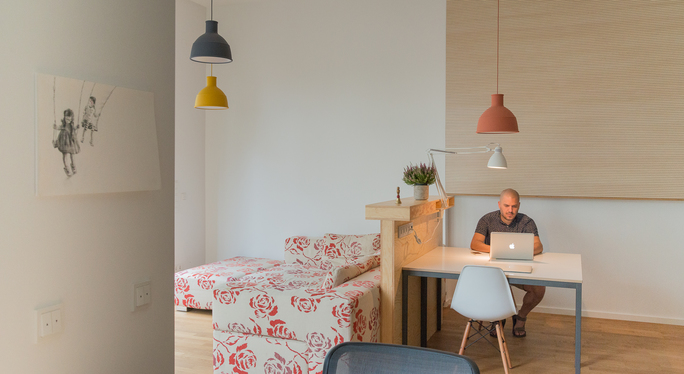 Easy Busy, Berlin
Easy Busy coworking space is designed for flexibility, allowing parents to work at their own pace for work-life balance. They understand the challenge of balancing work and family responsibilities by including on-site childcare services. The facilities are designed to allow children to play, grow and socialise in a safe environment. The light and airy rooms are separate from the working area, where children can play knowing that their parents are just two doors away. There is also a small outdoor playground for added fun when the weather permits.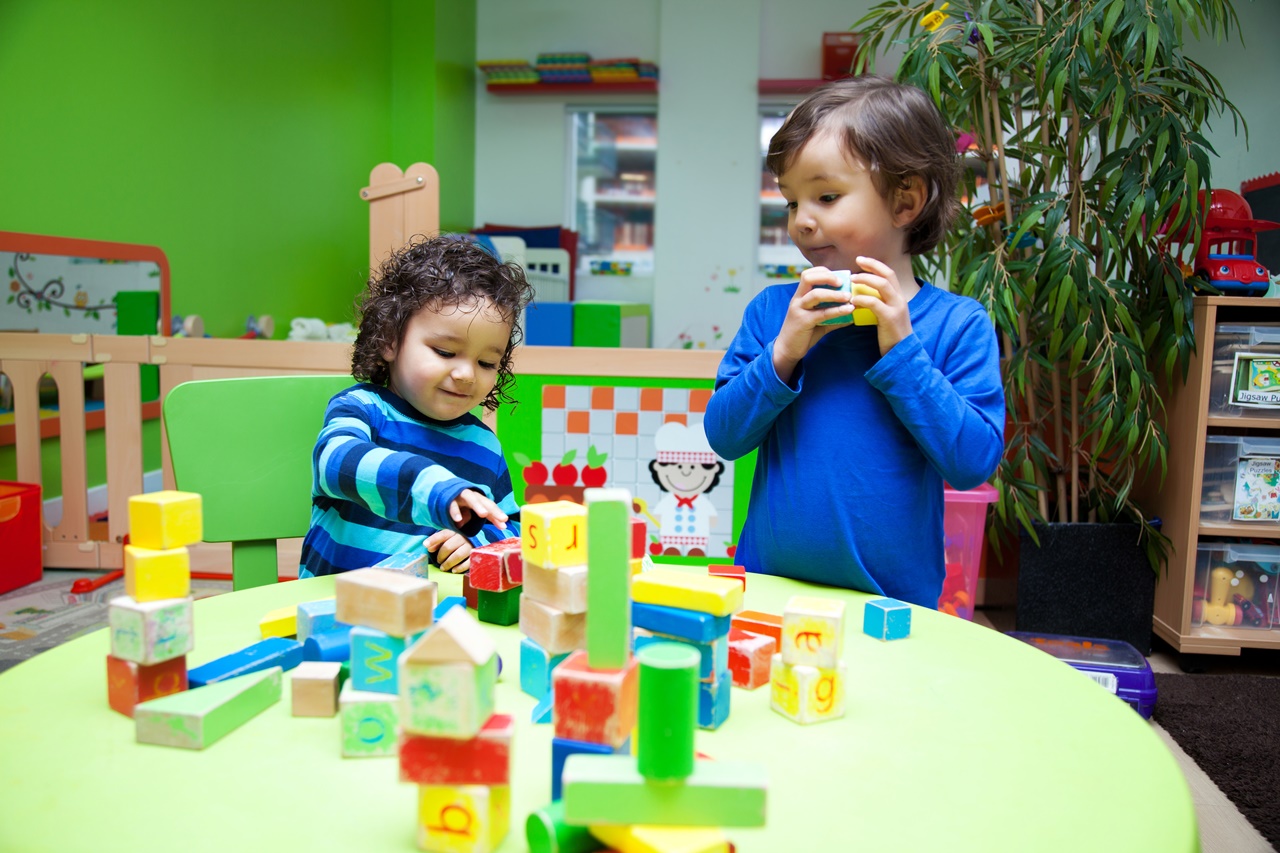 Third Door, London
Third Door is a collaborative community where members can excel in their careers and be around for their children. Parents can focus on their work, while confident that their children are cared for in a warm and stimulating environment. Third Door gives access to a new way of working, bringing together work and family, and providing a space for parents to grow. Parents can use the Work hub or Nursery on their own, or both together.
The growing understanding of coworking needs, combined with our innovative approach means that we can keep this coworking SaaS up-to-date with new features and improve the user experience. If you would like to read more of our helpful tips, subscribe to our free newsletter below. Thank you for reading.
Related posts
​Wired Sussex is a not-for-profit membership organisation based in Brighton. It provides support to businesses operating in the digital, tech and the media sectors through networking events, meetups, industry speakers, job postings and FuseBox. Chris admits that when he first started exploring the Nexudus platform, "he kept finding features for things I didn't even know we needed as a coworking space, such as signing residents and guests in. It was my first time working in an innovation space and Nexudus essentially taught me everything I needed to know about managing a space!"