Pixel-perfect Proposals and Contracts
If you are a regular Nexudus user, you would have seen great improvements lately, many of them around our CRM modules. Indeed, since the introduction of the 'proposals system' a few months ago, over 7,720 proposals have been sent out to potential members. Out of those, 3,872 have been accepted and converted into contracts. That is over 50% of them!
One of the biggest advantages we have as a team here at Nexudus, is having access to over 2,000 customers and their well-thought feedback and, oh boy! have we heard your comments about this module!
Issuing a quote or a proposal for one of your desks or offices is, in many cases, far from a rigid and organised process. From the point of capturing the initial customer details, all the way to closing a deal, you want to make sure potential customers understand what you offer exactly, the type of community there is in your space as well the different facilities and services available.
A lot of this happens usually by email. An unstoppable stream of emails going back and forth between you and the prospective members. A lot of those emails will have attachments with your carefully crafted proposals, probably based on a Word template that gets edited and sent repeatedly.
And "What's wrong with that?", you would ask. Nothing, it actually works! Unless your sales team has two or more people in it, or you run more than one building. As with many other things, problems come with scale.
Would it not be great to have all these messages and attachments neatly stored with each prospect account and have a repository of those wonderful Word documents so your team can easily find them, edit them and use them to ship those proposals out?
The new document template editor takes your Word Documents, pixel by pixel, and converts them into editable documents that can also pull information from your proposals, contracts, bookings and customer data, preserving every detail and design element from your original document.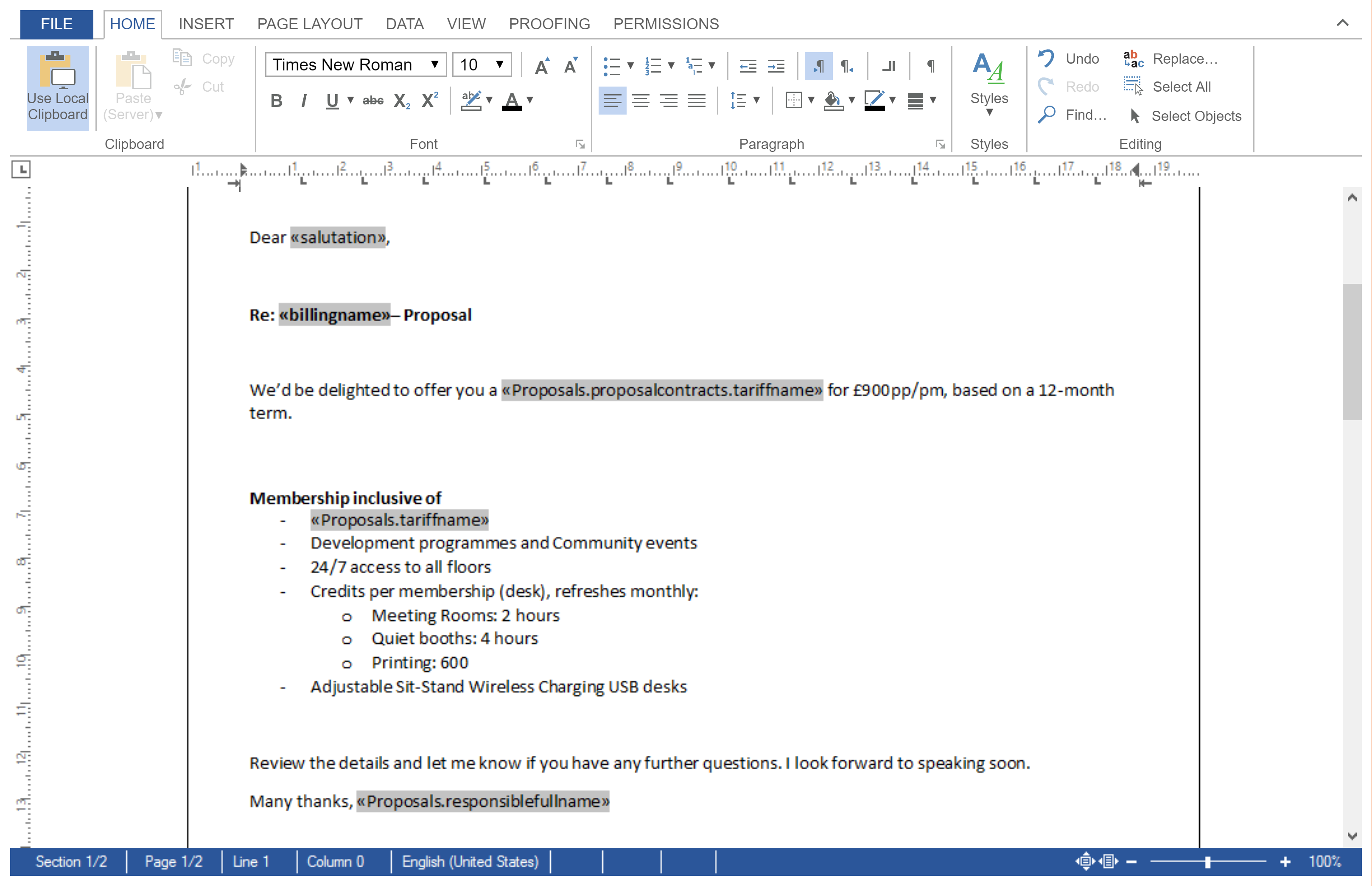 You can now start a proposal based off one of your document templates to then edit that document directly within your Nexudus account to make sure is tailored to the needs of each specific prospect. Every proposal and document is kept well organised and date-stamped in the prospect account, so your team knows exactly what and when was sent to each of them.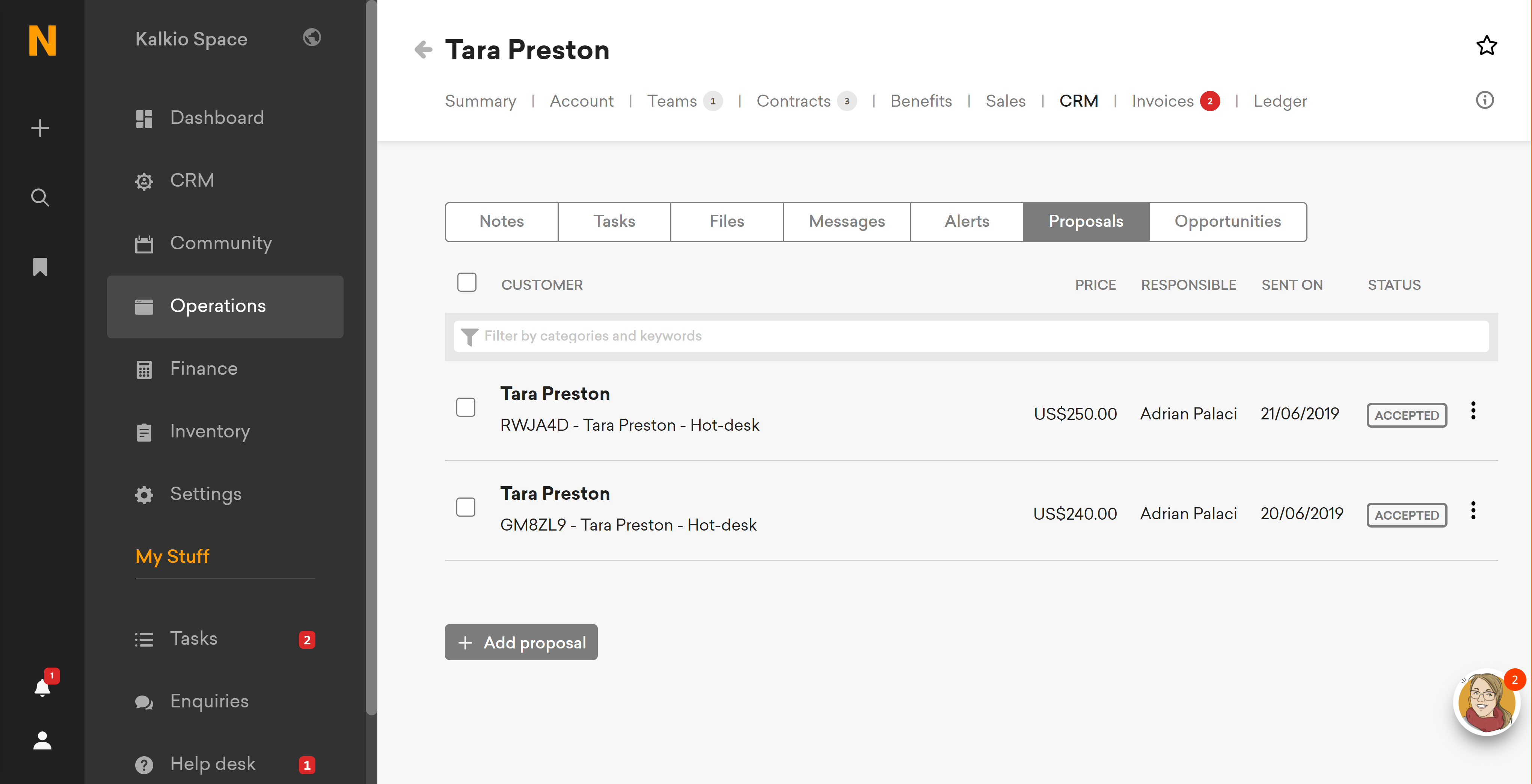 You can create pixel-perfect documents based on these templates for any customer, proposal, booking or contract and download them as native Microsoft Word documents if you prefer to send those by email or print them out.
When sending proposals directly within Nexudus, you can choose to present the details of the proposal as a tabular summary or directly embed your proposal document as a PDF, so the customer can see exactly what you typed and any media and materials you may have included in your documents.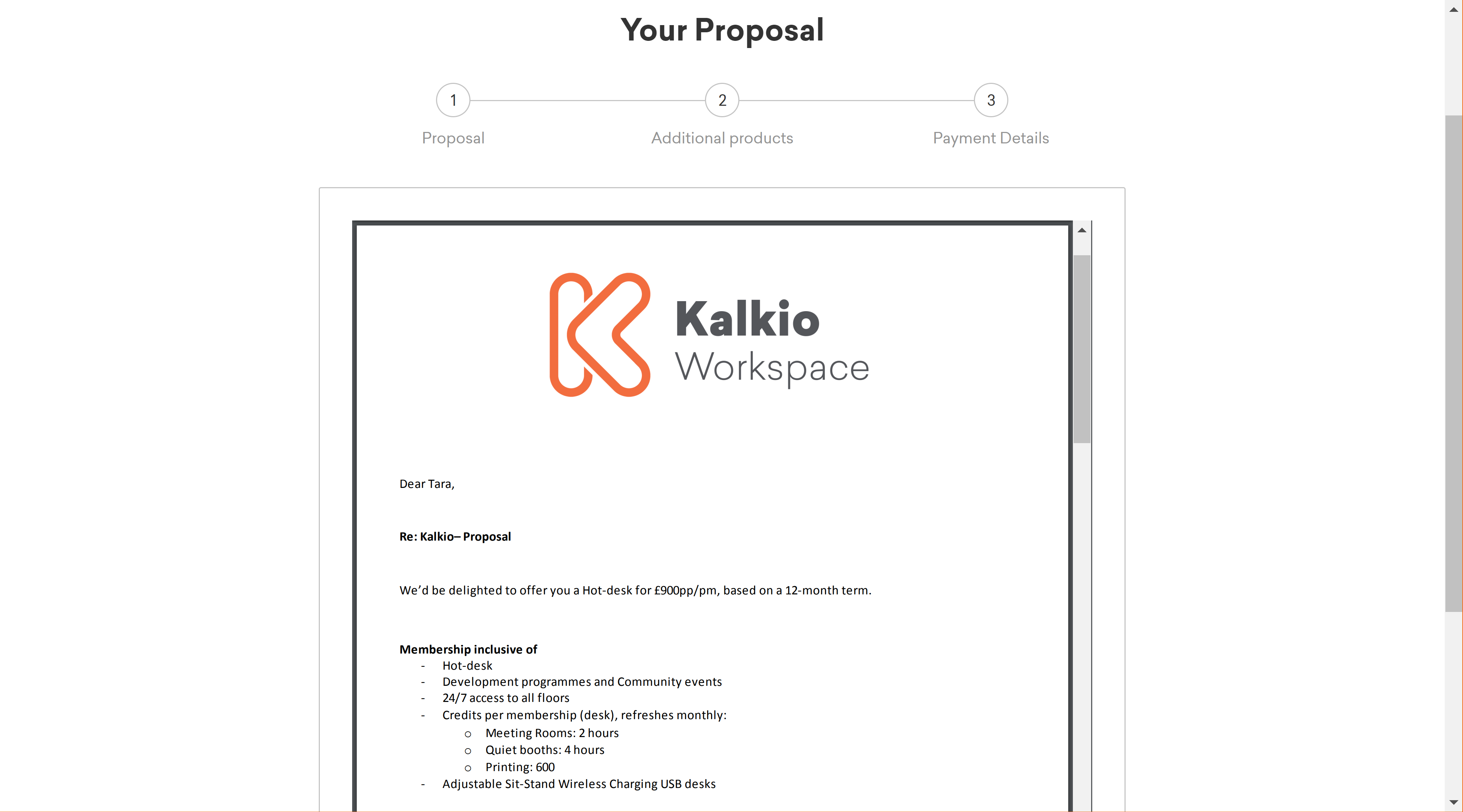 You can learn more about the proposal module and the new editor in our learning portal
here
and thew new template editor
here
.
Related posts
Your customers will now have a quick and efficient booking experience, with access to live information on room availability and resources. The new NexBoard connects meetings rooms in your Nexudus account with your iPad or Android Tablet, displaying the Room availability, upcoming meetings, and allowing users to request a booking directly from the device.