The coworking movement is changing the way people work, and everyday more and more freelancers, startups and even established companies are recognising its extraordinary value. Consequently, shared workspaces have grown at an incredible rate of 200% over the past five years.
Empty shops and restaurants are being converted into part-time coworking spaces, old churches are being transformed...
However, building a successful coworking space isn't that simple! So what does it take to build a thriving and sustainable coworking space and community? Coworking Guru, Tony Bacigalupo is here to help.
Tony Bacigalupo discovered the concept of coworking in 2007 and has not looked back ever since. He started a new relationship with work, alongside other empowered, like-minded individuals. From 2008 to 2015 he opened and managed New York's first coworking space, New Work City, and despite it being a rollercoaster of ups and downs, he helped thousands of people start and grow their businesses! 
Along the way, he became active in the global coworking movement, and passionate about helping other people build coworking spaces and collaborative communities. You can find him contributing to online forums, speaking at conferences, and providing many valuable resources.Tony wants to share everything he has learned from both his own experience and watching others along the way, because he believes that "the more you succeed, the more good you can do!"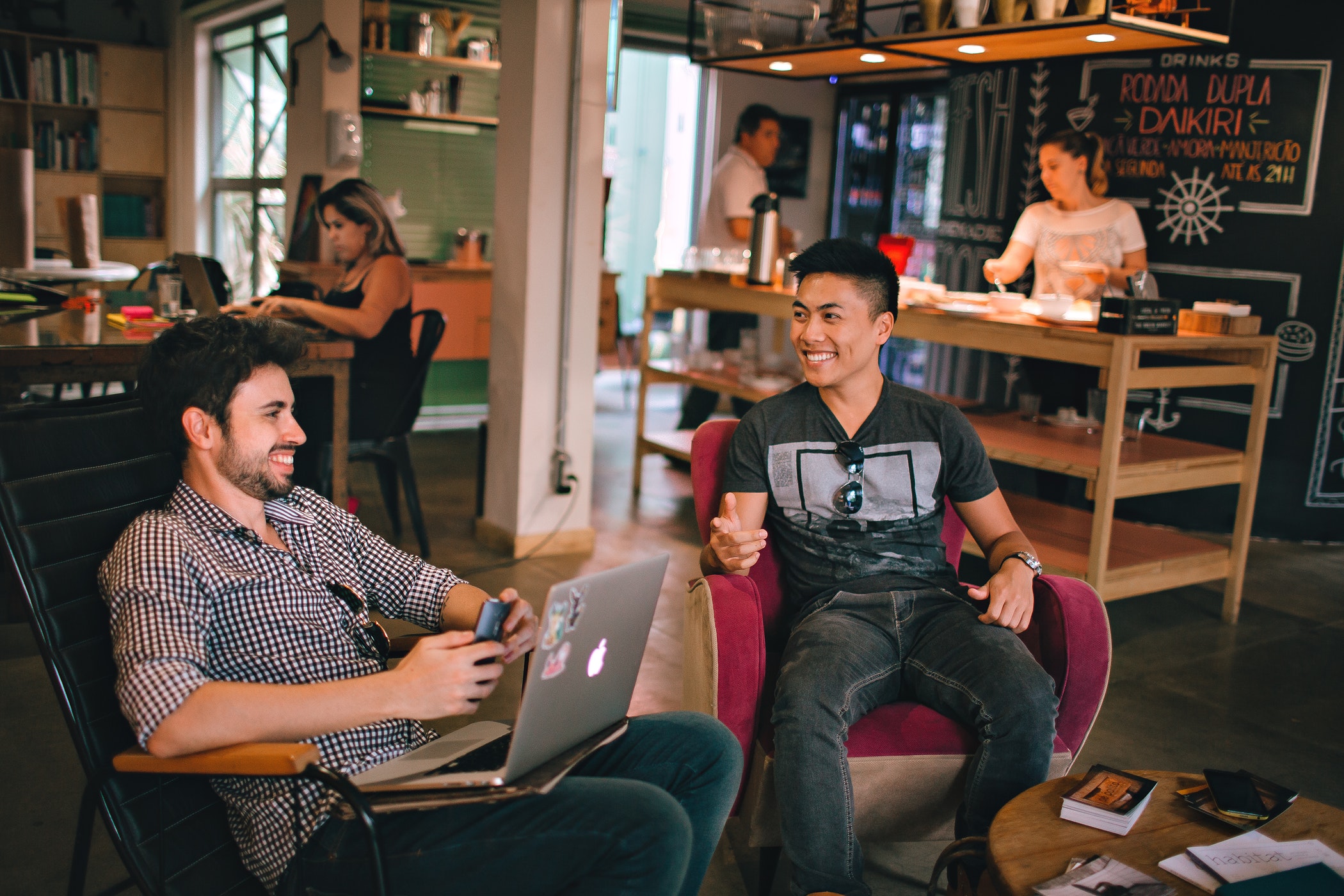 We are thrilled to share with you, some insight and advice on how to run a successful coworking space, overcome common challenges and build a collaborative community, from the man himself!
Q&A with Tony Bacigalupo
1. How did your interest in coworking start? What made you move from running a coworking space to helping other people to grow their communities?
Back in 2007, I was working from home for a web development firm. I wanted to get out of my house and be around other people, but I wasn't sure where to begin.
After doing some research, I discovered there was this new concept called coworking—but in NYC, all I could find was an informal club that met once every other week in a loft apartment.
I decided to go check it out, and was blown away by the experience—I met some incredible people who inspired me and welcomed me.
I wanted to be able to feel that way every day, and I wanted lots of other people to experience the same.
The only trouble was, at the time, there were no coworking spaces in NYC—so I had to start one myself!
2. In your opinion, what are the most important factors for building a thriving and sustainable community? How can you get people more involved in the community without forcing them?
It starts by thinking of this primarily as a relationship-focused effort first and foremost. If we're just trying to get people to show up at events, it's very transactional and can be met with resistance.
If you get to know your members personally and understand their motivations, and then craftily offer opportunities for members to get to know each other in more substantial ways, trust and connections form between them, and that's when the real magic happens.
As for how to get people involved without forcing them, a lot of it has to do with how a member is onboarded in the first place—one of the biggest problems in the movement right now is that too many places create a perception with their members that the relationship is entirely (or almost entirely) about renting workspace. This creates a perception of a landlord/tenant relationships that makes community building an uphill battle.
Bugging people who are "too busy" to participate in anything frustrates everyone - there are better ways!
With the clients I work with, we change the whole approach to communicating with prospective members, the onboarding process, and the programming offered—so people who join do so with the expectation they'll be participating in a program that is going to help them grow their business, not just renting workspace.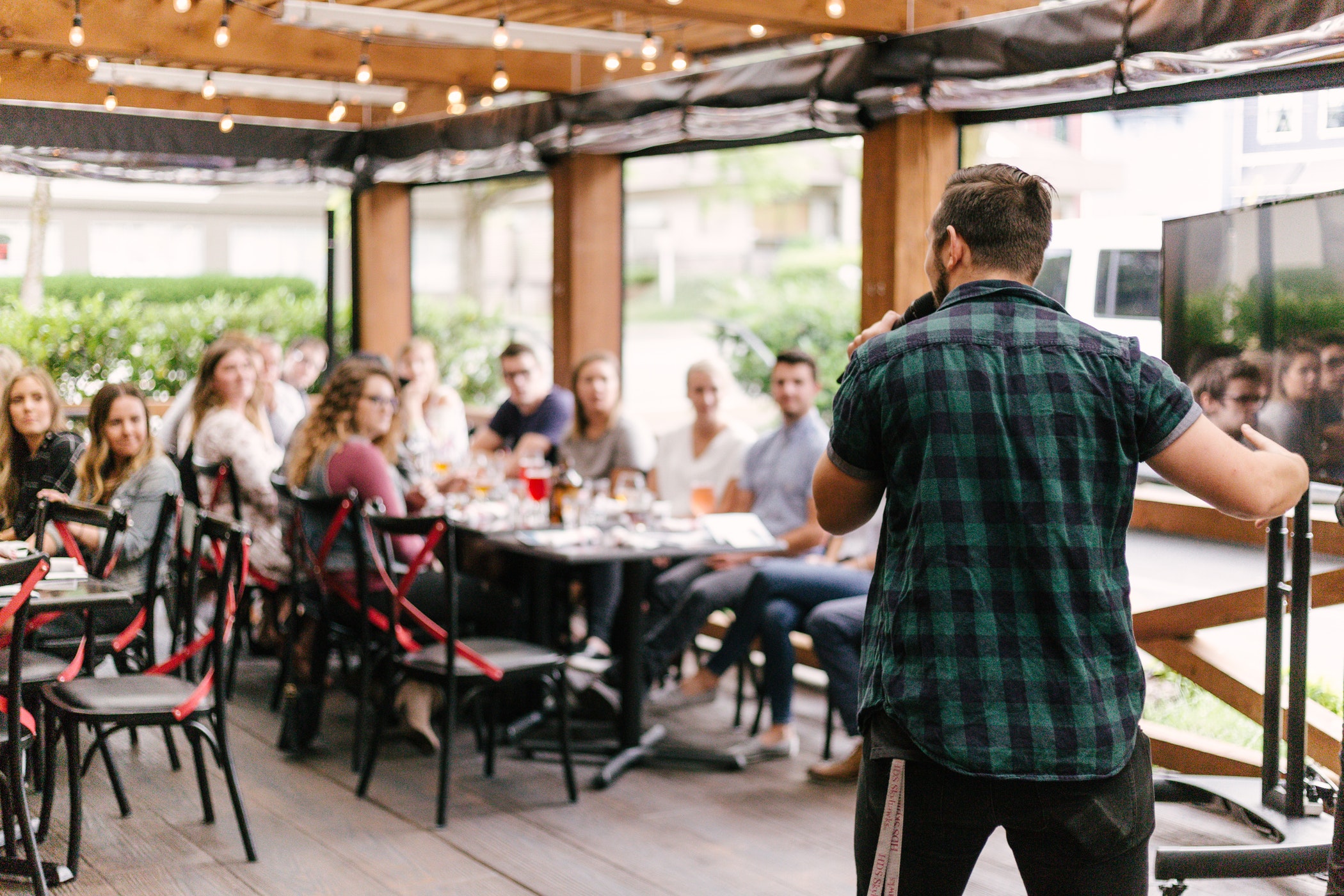 3. What have you seen many spaces fail because of (not) doing?
I think one of the main causes of failure comes back to a lack of understanding about what it is that we are selling here.
Workspace on its own is often not compelling enough—you have to offer value through the network and programming that takes place there, which involves a very different approach from simply building something and renting it out.
This is why so many of us emphasize building community first—it's not just about good vibes, it's a critical business step!
4. What are some of the new coworking trends that you find most interesting and important for coworking spaces to follow?
Industry-wide, I'm seeing a blossoming of niches and new areas of growth. Churches are looking at coworking in a big way now. Women-focused spaces are growing like crazy.
Overall, I think the important thing to follow is that of a purpose-driven direction. If your space can have a clear reason for existing, like having a cause or a group to focus on, then it will help make your whole story more compelling.
5. How would you handle a member who you think isn't a good fit to the community?
It depends on the situation and the space—some spaces have a more curated community than others.
The first easy thing to do is to point them to other spaces you think might be a better fit. Fortunately, in many cities, there are many options to be found!
If someone is committed to joining your space, then you can decide whether to deny them entry. In my case, I had a commitment to welcoming anyone, so when we found people who we feared might not fit we just put a lot of work into ensuring they understood the community norms and corrected them when necessary.
People self-select over time!
6. What are some of the most useful tips in your e-book 'No More Sink Full of Mugs'?

I'd say generally the book shows from various perspectives the kind of approach that we used to make our lives easier—in particular, inviting members to be a part of our story and to help us co-create a healthy and welcoming environment together.
It's also got a bunch of handy best practices that can help save community managers lots of time!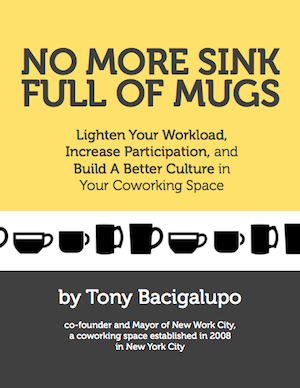 7. Speaking of mugs, how can managers keep their sink from constantly getting full with mugs and dishes?

Humor and positivity!
People don't like being shamed for leaving things in the sink—but if you can be playful and have a positive approach to celebrating the people who *do* help out, then you encourage more people to become positive actors in the space.
We don't need everyone to be perfect—we just need enough people to be proactive and super helpful, and enough people to take care of themselves. That will get us a lot closer 🙂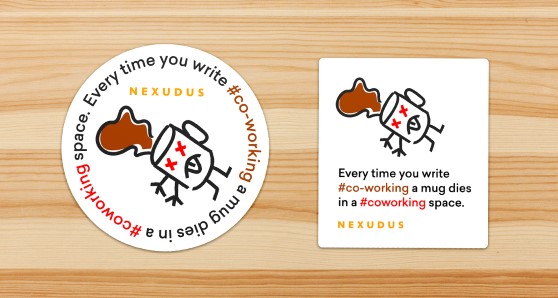 8. You provide resources, e.g.the Coworking Toolkit and Coworking Business Model Planning Kit, to help coworking space owners. What is a common operational problem and what is your suggested solution?
One of the most common problems I see is simply the need for more members. Almost everyone is looking for fresh ways to attract and retain new people!
My approach shifts away from the workspace rental model that puts you in direct competition with other office providers, and shifts toward a more personal, program-driven approach. I've found this to be supremely effective in creating a compelling offering and fostering a culture that makes people want to stay for much longer.
And finally...
9. Where do you see the coworking movement in ten years?
I see it continuing to play a big role in shifting our relationship with work as we know it.
Corporate offices are increasingly becoming more like coworking spaces, while those who work outside of corporate are already well on their way towards participating in a coworking community of one form or another.
Ten years from now, the difference between "coworking" and just "working" will be very blurry...Ten years after that, we may not be distinguishing between the two at all. This is why many of us consider coworking to be not just an industry, but a movement.
Movements change the status quo. 
Coworking is shifting our relationship to work towards one that is more connected, healthy, and collaborative—and that's a very good thing!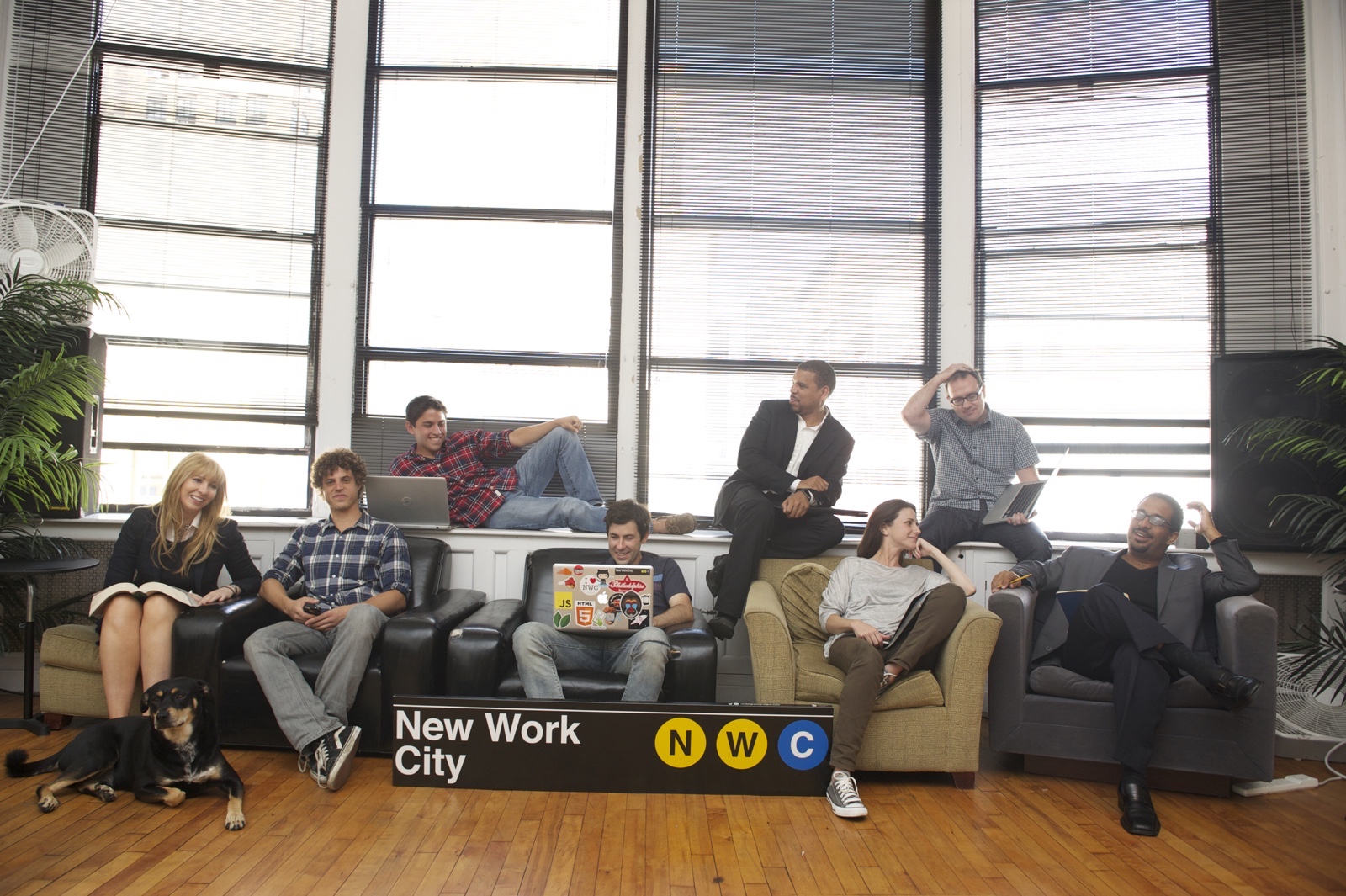 Thank you so much for sharing your time and wisdom, Tony. Please continue to keep the coworking movement moving -the coworking community needs you!
Tony Bacigalupo: http://tonybacigalupo.com/
Banner photo: GCUC Canada