We have been lucky to see the evolution of the coworking movement, from being a niche industry, to becoming mainstream. Coworking offers flexibility, freedom, and an opportunity to collaborate and network with other professionals - so it's no surprise that the concept has become so popular. But when and how did this phenomenon come about? 
We have teamed up with Sara Jotabé, cartoonist and illustrator, to create a comic book to illustrate the history of coworking! 
A summary of 'The Dawn of Coworking'
A long time ago in a galaxy far, far away....Well actually, it was 1995, in Berlin - C-base, one of the first hackerspaces in the world, opened. Hackerspaces are community-oriented, and a place where people with similar interests can meet and work. Hackerspaces are considered as some of the first pre-models of coworking spaces.
In 1999, Bernard Dekoven coined the term 'coworking' as a new working method to support collaboration, whilst giving people the opportunity to work on their own projects, i.e. "Working together as equals". Shared, flexible workspaces were starting to appear, but the community aspect of coworking was still missing.
In 2005, Brad Neuberg opened the first official coworking space in San Francisco…the first of many coworking spaces to come.
In 2006, the first "Jelly" started, which is a casual event where people come together to chat and work in an informal atmosphere.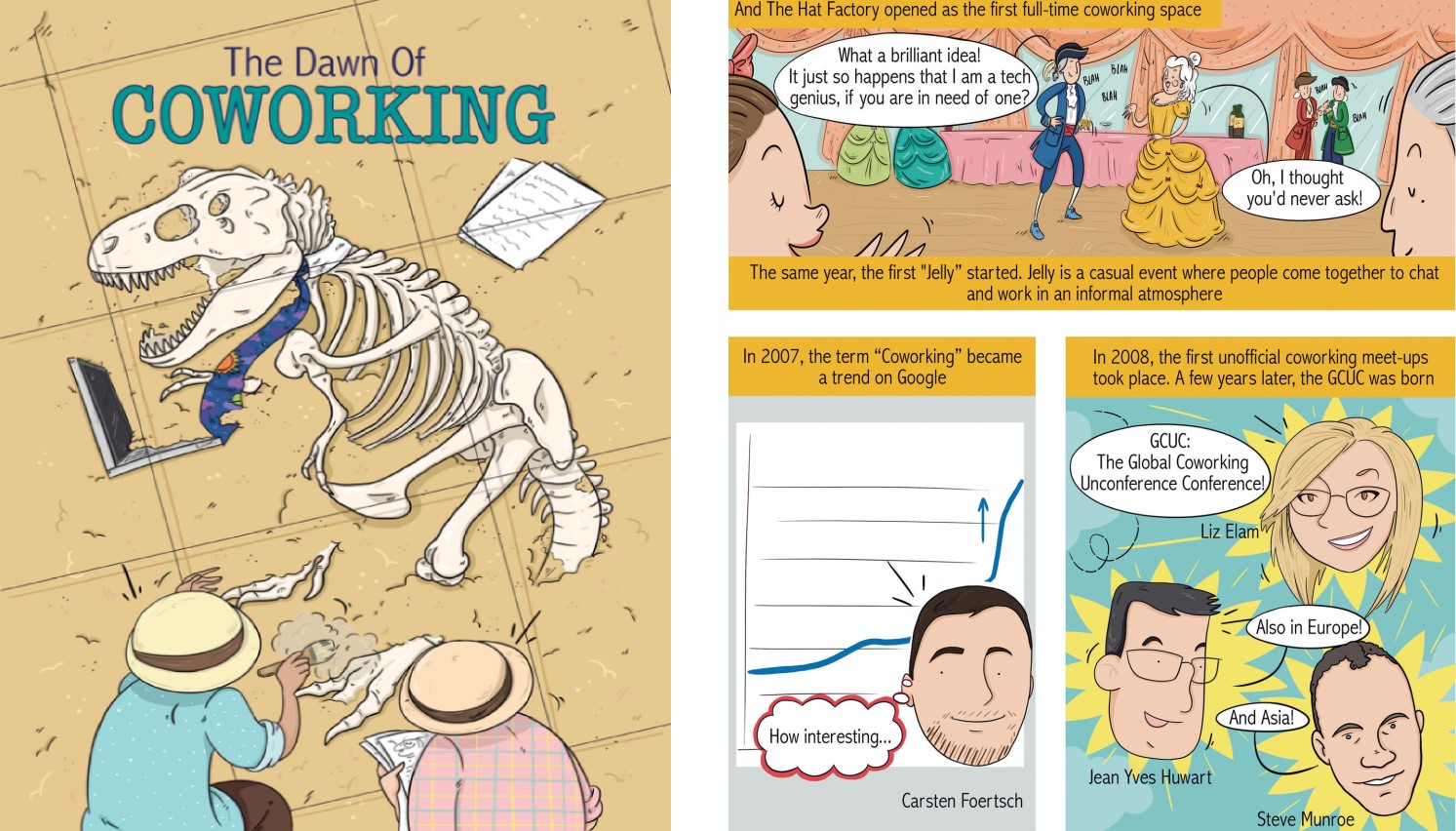 In 2008, the first unofficial coworking meetups took place. In 2010, the first coworking conference took place at the Hub in Brussels, and a couple of years later, GCUC was born. 
Books about coworking were starting to be published and the word was spreading. Coworking was now a popular concept in the USA and Europe.
In 2012, there were more than two thousand coworking spaces worldwide, which grew to over three thousand by the start of 2013.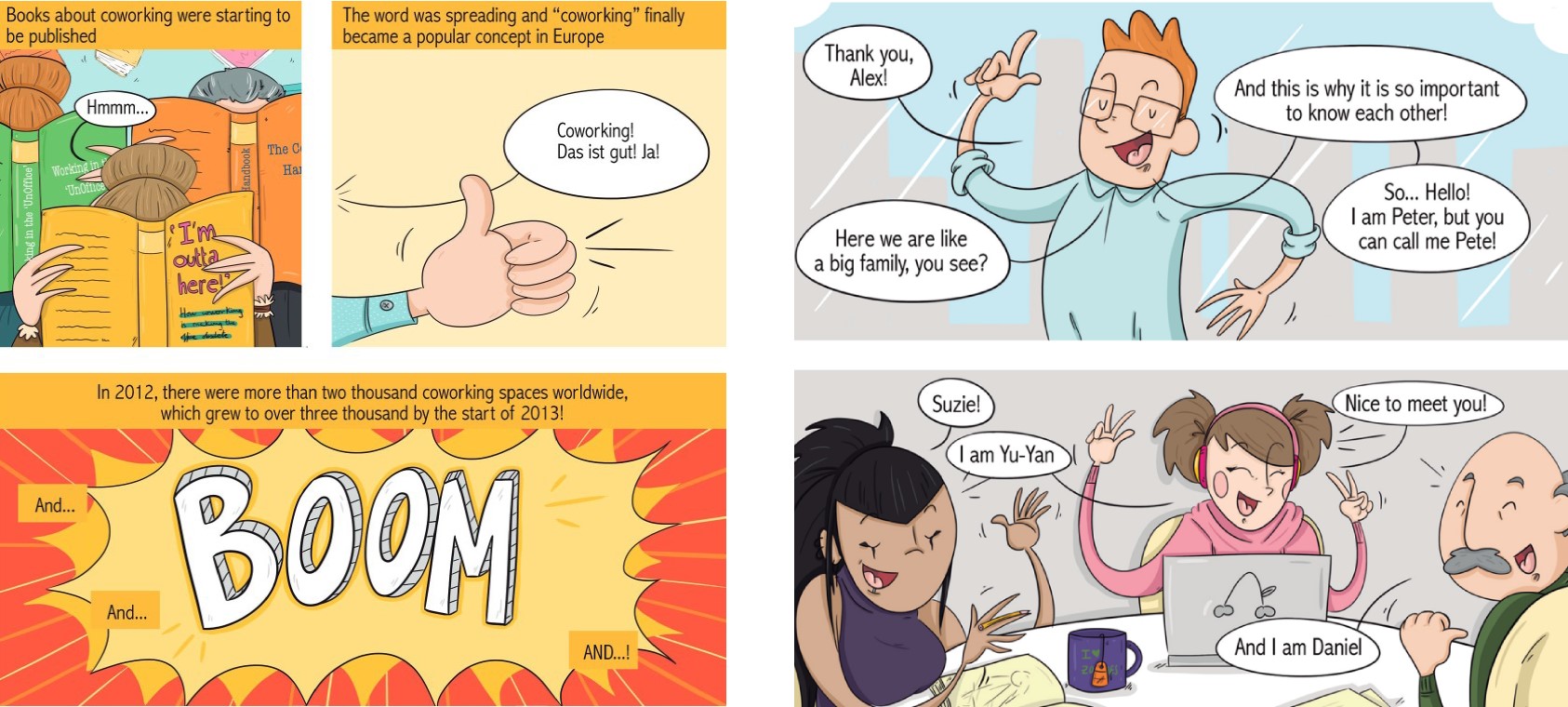 Today, in 2018, there are more than 14,411 coworking spaces in the world. Technological advances are allowing more workers to be on the move, and consequently, the demand for innovative flexible workspaces with a strong community, and a network of support is growing rapidly.
That's all, folks! We will continue this exciting history lesson in our next comics in which we will cover trends that are changing the coworking world.
If you would like a copy of our 'The Dawn of Coworking' comic book, contact us now!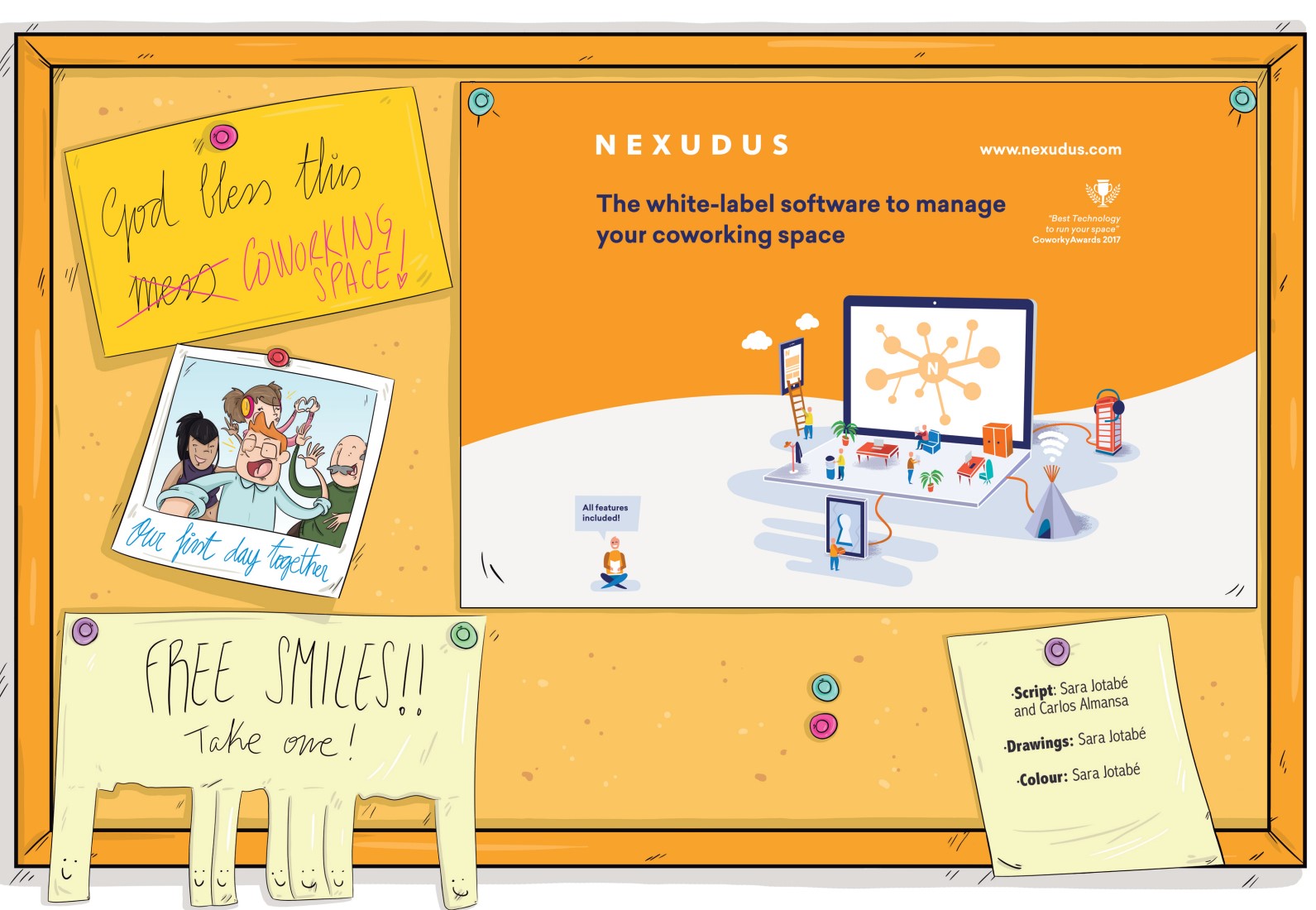 The history of coworking source: Deskmag