Some call them brokers, others call them workspace agencies, directories, consultancies or apps. Semantics aside, listing your workspace with one – or a few – of them can help you get more members. There are a few things to consider before signing up though. 
Each workspace broker offers something a little different. Before you register your spaces' details with one, make sure you know what they're all about. There's no point spending time sourcing the best images of your space if it doesn't fall into their remit geographical reach.
Ask yourself:
Where do they list? (Some are city-specific whereas others are national or global.)

How much commission do they charge? (Brokers typically receive 10% of the rent when they place a tenant with you.)

Is it free to list my space? (The majority won't charge you.)

How will they let me know if someone's interested in my space? (Do they "qualify" leads, i.e. check if the person/business is suitable for your space.)

Do they have an app that potential members can use to book desk space?
When you register, you'll have to provide details and high-resolution images of your space so the broker/directory can create a high-quality listing on their website. 
They'll also ask you for information relating to the size of your building (how many desks), what amenities you have and whether or not you run social events.
It's important that you tell them who you're looking for. For example, if your space is designed for people working in the non-profit or social enterprise sector, make that clear. 
The directory will use the information you provide to craft a unique description for their own website. They might also promote your workspace in their newsletter or social media channels. Let them know if you're running any offers (e.g. 20% off the first months' rent).
1. Coworking Nomads
Founded by Sarah Sneddon, Coworking Nomads is a site for...you guessed it, nomadic freelancer types who like to cowork. Coworking operators can update their listings easily via a portal and you can also allow users to post reviews and recommendations.
2. Upsuite
Colorado-based coworking platform Upsuite has an extensive inventory of spaces across the US and Canada. Be sure to check out their Traditional v Flexible v Work from Home Calculator. It's a handy resource when arguing the case for coworking!
3. HubbleHQ
Those on the hunt for a space can "automagically" find their "perfect office" through a combination of smart search and unrivalled data, thanks to HubbleHQ. Their team have found offices for the likes of Monzo and Citymapper and they hosted the first-ever coworking awards ceremony in 2019.
4. First Office Hub
The great thing about First Office Hub is that it lists workspaces of all shapes, sizes and geographies. As well as indie and large coworking operators, it showcases managed solutions for companies seeking a self-contained space on flexible terms.
5. LiquidSpace
A real-time network for finding office space, LiquidSpace makes the connection between those teams and professionals on the lookout for a space and venue partners and providers. With over 18,000 spaces available, it's fair to say that the platform is extensive!
6. Free Office Finder
Founded in 2002, Free Office Finder has helped 35,000+ UK businesses find an office, whether in a coworking space, serviced or managed solution. Check out the serviced office pricing tool they created to make it easier for businesses to compare location costs. 
7. Office Freedom
As one of the first office brokers to enter the market, the team at Office Freedom (formerly Search Office Space) know a thing or two about the global coworking scene. With a team of advisors to complement their online listings, and offer a personalised service.
8. Instant Offices
Instant Offices also lists flexible workspaces all over the world. You'll often find a member of the Instant Offices team on a panel at an industry event talking about the latest coworking research and trends. Perhaps it's time to check them out and register your space?
9. Coworker
Coworker is trusted by the likes of Google, AirBnB and Spotify, to name a few. More than 14,500 spaces are listed on the website, so get on board if you're not one of them! As an operator, you're able to include detailed information, from member reviews to the type of community events you host (e.g. weekly lunches) to other "cool stuff"!

Coworking lists spaces from around the world.
10. Flexioffices
The team over at Flexi have also been in the industry for a long time and the company represents 99% of the UK's flexible workspace market. As well as freelancers and SMEs, their clients include big names such as Disney, Deliveroo and the BBC.
11. Making Moves
Making Moves offer a tailored service, working on behalf of their clients to source, negotiate and manage their entire office move. As such, they don't make coworking spaces visible to the public on their website straightaway but match individuals to specific spaces according to their needs once they've submitted their requirements.
12. Bureau 
Established in 2021, Bureau is one of the newest (if not newest) London-focused flexible workspace brokers out there. It's run by Catherine Alexander and Ed Huggins who, together, have over 25 years experience in the property industry, so know a thing or two about what clients want. 
13. GorillaSpace
GorillaSpace lists offices in Singapore, Tokyo, Hmg Kong, Manila and Ho Chi Minh City. 
One user said: "The space was just like the photos and 360 panoramas shown online. I was able to communicate the shortlisted options with our co-founders. This service really saved us a lot of time and helped decision making. Thanks GorillaSpace!"
14. Alliance Virtual Offices
Alliance Virtual Offices specialises in flexible workspaces, virtual offices and professional live receptionist services. Do you fancy joining their global network of 1,200+ locations?
15. Officio
Officio has been around for a while. 
In 2001, when flexible workspaces were yet to become the next big thing in real estate,  they started out as Officebroker. Fast forward to 2019 they changed their name to Officio while continuing to offer a "consultative, jargon-free approach to finding office space." 
16. Davinci
Got an underutilised meeting room you want to rent out?
Headquartered in Utah, Davinci Virtual Office Solutions is a global provider of business addresses, live answering services, coworking, and meeting spaces. Organisations can choose from over 20,000 spaces and reserve their desk(s) online. 
17. Cornerstone
Cornerstone covers the whole of the UK office market, so it might be worth considering if your space is in the UK. They're a small and independent team with more than 30 years of combined experience in property. They've even got their own office mascot - Lady!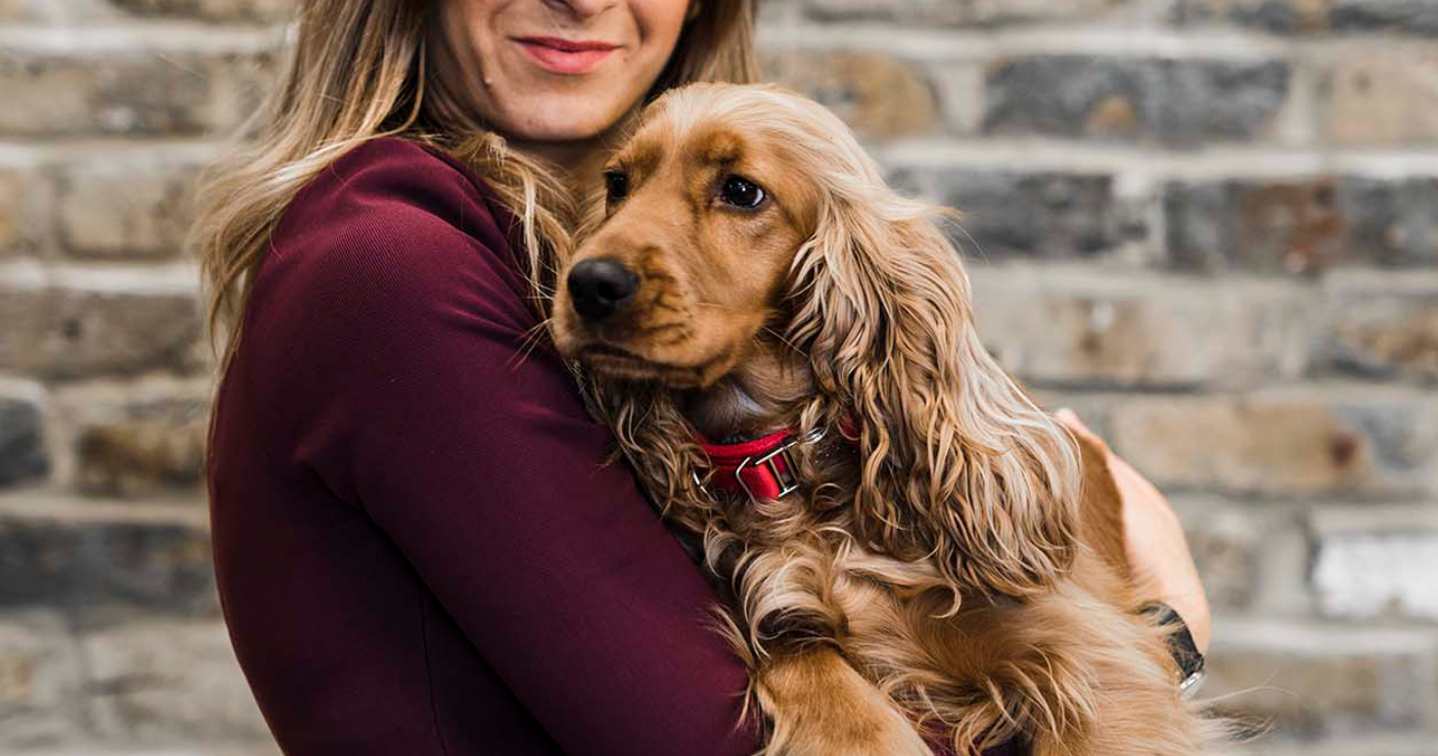 Lady is Conersone's office mascot. 
18. Zipcube
Zipcube lists a range of venues all over the world. "It doesn't matter whether you need an office for next year, a birthday venue for Saturday evening or a meeting room for the next two hours: Zipcube is where you'll look and Zipcube is where you'll book."
19. AndCo
AndCo has a unique business model in that it enables users to book desk space and meeting rooms in some of London's best hotels via the AndCo app. 
"Rather than spending cash on desks in co-working spaces that look like hotel lobbies, we turn actual tables in hotel lobbies into bookable desk-spaces," their website reads.
For £20 month (or £149.99/yr) members get unlimited desk bookings, secure AndCo WiFi and exclusive meeting room rates. 
Do you run a hotel in London with an underutilised lobby? List it on Andco!
20. Cowork7/24
Cowork7/24's co-founder and CEO, Serkan Kurtulus, fell in love with coworking culture while leading a location-independent life during the final years of his corporate career. Users can find European-wide coworking spaces easily via the exclusive Cowork7/24 app. 
21. Tally Market
Tally Market was set up to solve the lack of flexibility founders, Laura and Jules, experienced where they were working. They wanted a flexible and low-cost workspace solution that met their needs. With Tally Market, people can instantly book meeting rooms, private offices and hot desks at coworking spaces across the UK.
22. The Office Providers
Founded in 2009, The Office Providers was the first flexible office space agency to be regulated by the Royal Institution of Chartered Surveyors (RICS). As well as listing flexible offices and coworking spaces, uniquely, the brokerage also maintains a brand directory of office providers and operators in the UK and across the world.
Are you a flexible workspace directory/broker?
We're currently working hard to make it easier for directories to show the live occupancy of Nexudus spaces. If you're in the business of matching individuals and organisations with flexible workspaces, sign up to the Nexudus newsletter today for updates.
If you run a coworking listing website and you think you should have made it to the top 21 please get in touch with our marketing team at marketing@nexudus.com.
Subscribe here ⬇