It's difficult to define what an "environmentally-conscious coworking space" is in exact terms. 
A space could be described as "eco-conscious" if it implements green infrastructure, such as solar energy panels, or if it's built using locally sourced or renewable construction materials. 
A coworking space can also be sustainable on the inside. Bike storage to encourage cycling to work, an effective recycling system and smart technology for energy efficiency all contribute towards an environmentally-conscious workspace.
Other coworking spaces are eco-conscious because, as well as adopting eco-friendly practices themselves, they also support and invest in other sustainable startups. 
Real estate is responsible for 40% of the world's carbon emissions.
Nowadays, coworking spaces that aren't making practical commitments to becoming more green are seen as outdated. Talking about how important sustainability is to your organisation isn't enough - people want to see your values in action.
Eco-conscious benefits
Being eco-conscious will win you more members. Increasingly, freelancers and businesses are becoming more aware of their carbon footprint and what they can do to reduce it. 
To show their employees and customers they're serious about corporate social responsibility, companies are more likely to opt for a workspace provider whose values align with their own. 
Aside from that, eco-conscious coworking spaces also tend to be more economical. Using energy-saving appliances and buying from local vendors can save you a lot of cash!
If you want to make your space more environmentally-conscious but don't know where to start, check out the pioneering coworking spaces below...
1. Sustainable Valley - Byron Bay, Australia
Sustainable Valley is one of Australia's greenest coworking spaces. For starters, it's situated in a place of natural beauty, a short stroll away from the beach, waterfalls and hinterland. 
Of course, being in a natural environment doesn't automatically make you eco-conscious. Fortunately though, Sustainable Valley is as green on the inside as it is on the outside. 
For example, in 2019 its coworking community took part in Byron's paddle out protest, a successful campaign against plans to drill for oil in the Great Australian Bight.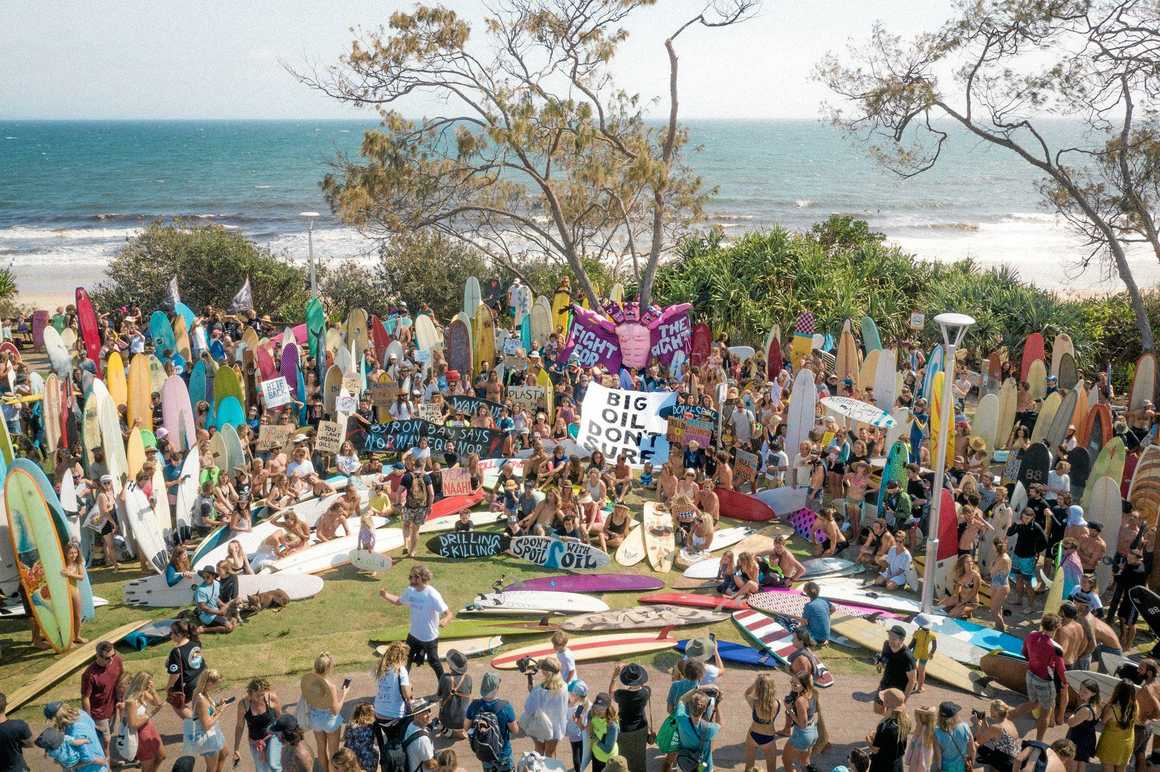 2. Impact Hub - Madrid, Spain
Impact Hub started out in 2005 in London. 
Since then, it's become the largest global network of impact entrepreneurship communities and operates coworking incubators in 55 countries around the world. 
Impact Hub Madrid was the first coworking company in Spain to achieve B Corp status. The organisation is committed to reducing its own carbon footprint and that of its members, providing them with comprehensive guidance on how to create a Sustainability Strategy.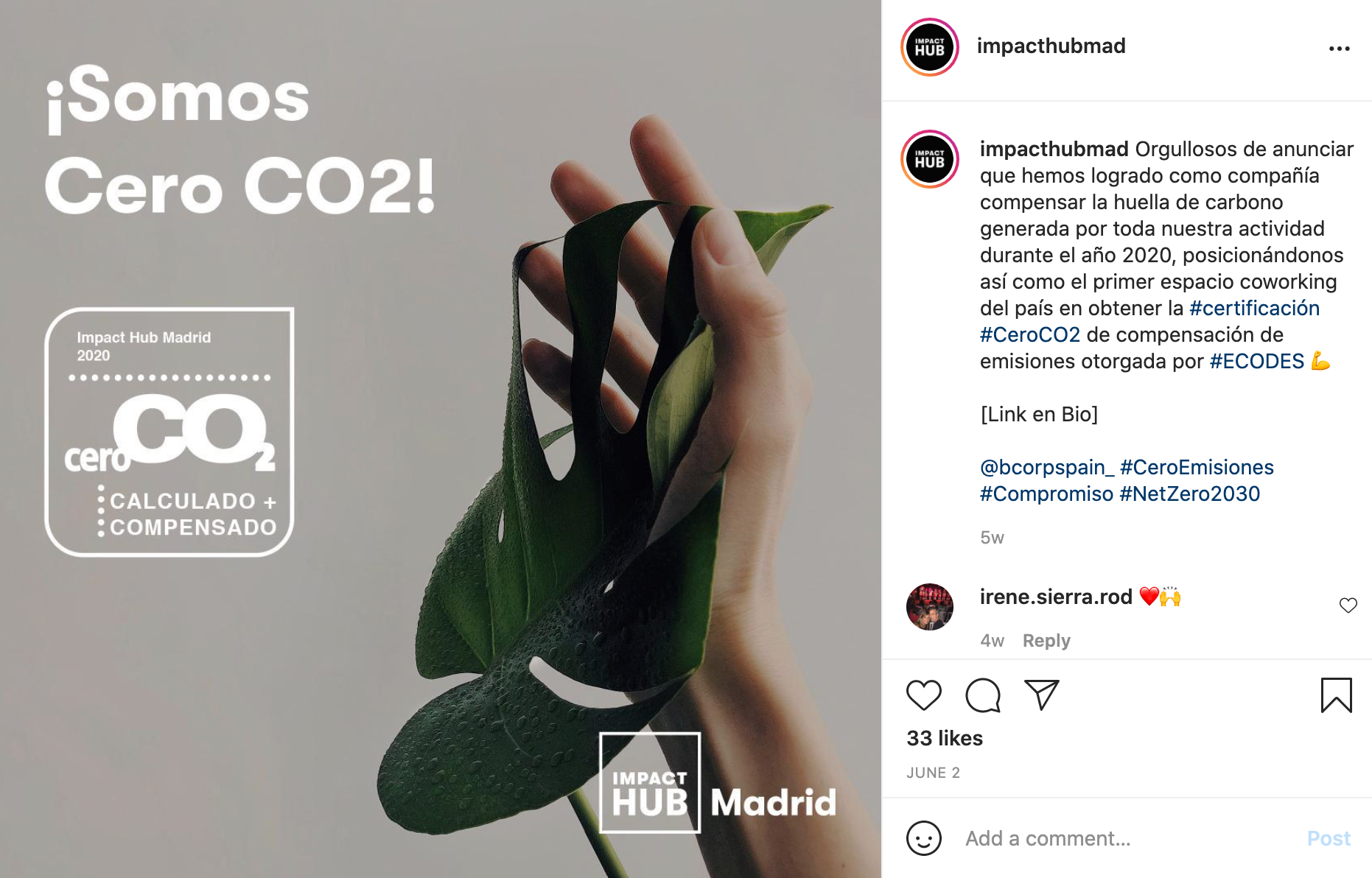 English caption translation: 
"We are proud to announce that as a company we have managed to offset the carbon footprint generated by all our activity during 2020, thus positioning ourselves as the first coworking space in the country to obtain the #CeroCO2 emission compensation #certification granted by #ECODES."
3. Fora - London, UK
Fora, a professional coworking operator with a growing London portfolio, has proudly committed to becoming Net Zero by 2030. The company's plan covers new and existing buildings, operational carbon and embodied carbon, and the impact of energy consumed by the buildings' occupants. 
Residual carbon will be offset using a Gold Standard programme, and you can learn more about Fora's carbon footprint and Net Zero project on the operator's website. 
4. CoCoon - Hong Kong
CoCoon's vision reads as follows: 
"We envision generations of pioneers leading the world into a sustainable future." 
As well as supporting and investing in sustainability-focussed businesses, sustainable design elements make the building one of the most eco-conscious and efficient in the region.
For example, the floors are made of bamboo and were coated using non-toxic paint. LED lighting is used throughout the building, as are drought-resistant plants.
5. Sustainable Workspaces - London, UK
Sustainable Ventures was founded in 2011 with the aim of addressing climate change and resource scarcity. To date, the organisation has launched 10 eco-conscious companies, invested in 20 and hosted dozens in its three Sustainable Workspaces locations.
It offers coworking, private offices, workshops (including areas for prototyping or light manufacturing), and collaboration space. Impressively, Sustainable Workspaces now represents Europe's largest ecosystem in the cleantech and sustainability sector.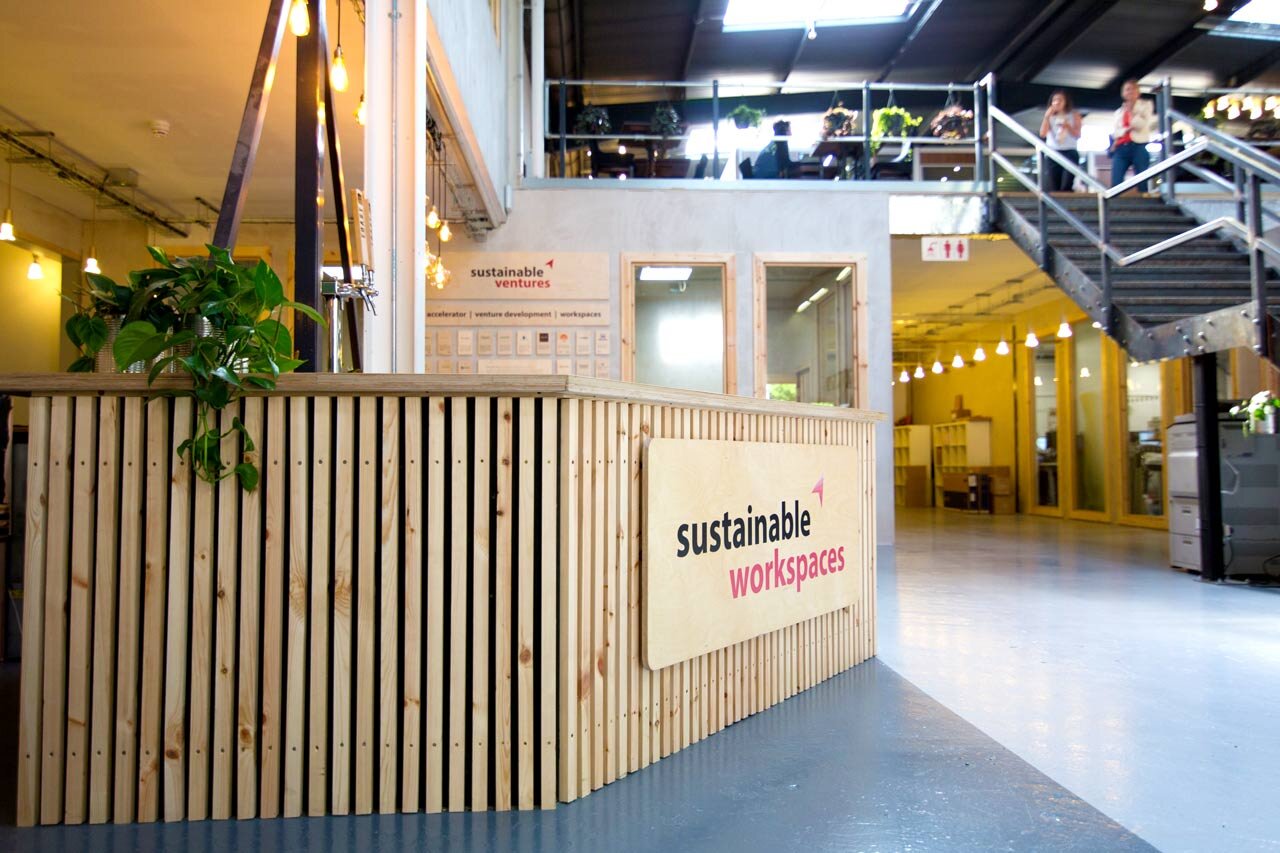 6. North Bridge Road Coworking Space - Singapore
North Bridge Road Coworking Space in Singapore was designed with sustainability in mind. Its mantra is "wellness at work"; of which sustainability plays a crucial role. 
The space is home to an ecosystem of plants as well as entrepreneurs, which make for a healthier environment in which to work. Members can expect lush greenery and a bright, invigorating atmosphere that boosts creativity and productivity. 
As with most eco-friendly coworking spaces, the lighting used within the building is energy-efficient, and appliances and furniture are built with refurbished materials.
7. InEDI Coworking - Milan, Italy
InEDI Coworking in Milano provides its members with everything they need to work sustainability in an office, including rentable bikes.
Furniture is made from recycled materials, electricity comes from exclusively renewable sources, and air systems and micro-filtering plants help minimise indoor pollution. 
8. Powerhouse Kjørbo - Oslo, Norway
Although it was built in 1980, Powerhouse is one of the most eco-friendly workspaces in Norway, proving that you don't need to build from scratch to be sustainable. 
In fact, it's been described as an "energy-positive" office because it generates more energy than it consumes. The exterior is characterised by carbonised wood and its roof is covered in solar panels. The energy used to heat and cool the building comes from a geothermic system situated in a park near the building.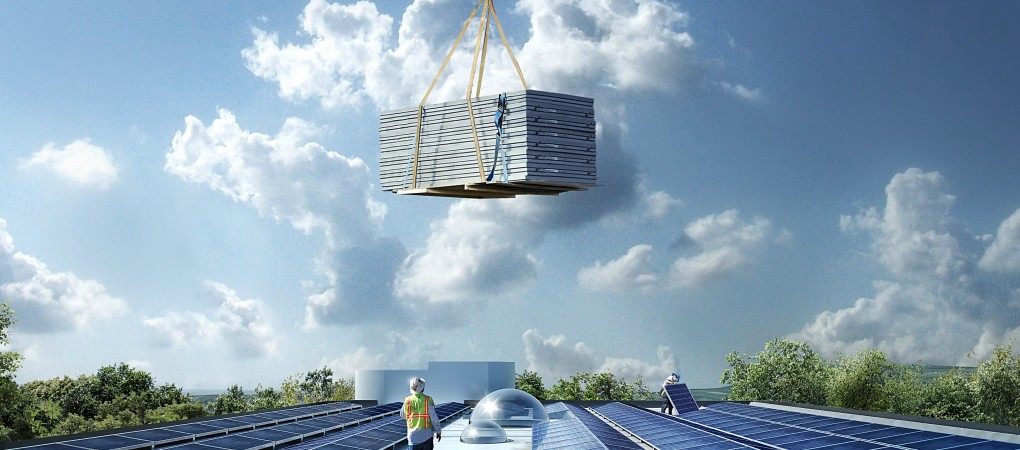 9. Green Spaces - Denver, US
Many claim that Denver in Colorado boasts the best of both worlds: bustling urban life and the great outdoors (it's close to the Rocky Mountains, if you didn't know already). That's why it's proving to be such a popular destination for the growing digital nomad community. 
As a relatively young city, Denver has lots of coworking spaces to choose from, including the innovative and eco-conscious Green Spaces. As well as being home to a community of eco-conscious entrepreneurs, it has 160 solar panels, on-site recycling and composting and, of course, it's filled to the brim with indoor plants. 
10. Grind - New York, US
While Grind in New York is no longer open and now operates under the Nomadworks banner, their commitment to sustainability still deserves a mention here. In 2013, it even employed its own Head of Global Cooling. 
(How cool is that...sorry!)
To this day, Grind acts as a blueprint for coworking spaces that want to follow in its footsteps sustainability-wise. It featured the following eco aspects:
Low water usage faucets and toilets

Tru-stile doors (made of post-industrial recycled content)

CFL lighting (a type of energy-saving bulb)

Zero plastic utensils and cups

Recycled paper products

Furniture made from recycled materials

Sustainable cleaning products 
---
Do you run an environmentally-conscious coworking space? We'd love to share your experience and tips with our community. Connect with us on Twitter at @Nexudus.