A few months ago we gave you some tips on strategies that you could apply in your coworking space during the pandemic. During this period, when time seems to be moving extremely quickly for certain things but very slowly for others, we think it is important to revisit this issue, but this time, focusing on the changes in flexible workspace rates. 
Trying to capture new audiences 
Let's face it: working from home is fine for a week, or maybe a month, but by the time they've been at it for almost a year, most workers are fed up. In many markets, individuals are faced with additional problems, such as lacking a suitable space to carry out this remote work, due to homes being smaller on average, and perhaps not possessing sufficient bandwidth to support all of the home's tenants who are teleworking or home-schooling, and sometimes both, simultaneously. Although each country has different rules regarding teleworking and how you are compensated for the use of your personal resources to perform work on the behalf of your company, I recommend that you keep an eye out for opportunities that may arise, especially if there are changes in regulations. In this category, there are two types of demand: one aims to provide the worker with a solution that offers all of the professional benefits of a place to work 'all the time', or at least for the duration of the pandemic, and one that simply provides a one-off solution. In the vast majority of cases, the decision to opt for either one or the other lies with the company, regardless of whether or not they offer you the option of using a coworking space to temporarily replace the company office. Needless to say, the response of each company will depend on multiple factors, such as whether or not they plan to return to their physical headquarters, the financial state of the company, the impact of COVID-19 on the sector, the region or country in which they operate, applicable teleworking regulations, as well as many others.
If a company decides to provide a worker with a permanent place in a coworking space (not as a replacement for the company's office, rather the provision of a workspace closer to home), your coworking fix or flex rates will probably be most appropriate to offer. However, if the employee has to cover these fees either partially or in full, they are likely to look for the cheapest option available. What do spaces offer to people with these requirements? Day passes, or packs of 5 or 10 passes per month that expire after 30 days.
Personally, I'm not crazy about these tariffs: I prefer a subscription that renews automatically to a product that I have to buy every month. I am not saying that bonuses should not exist: some people will not want recurrence as they want to avoid the situation of cancelling. Use your tariffs as a way of communicating your value. By designing your tariffs intelligently, you will be able to drive your customers both to the option that you would like them to choose, and that which is more appealing to them. 
Imagine you prefer to sell a subscription rather than a voucher. A good strategy that has been used in a real coworking space to sell a subscription over a voucher is to offer a monthly subscription option that provides access to the space 4 days per week and is priced at only 10% more than their 10-day pass per month pack. Given that it provides 60% more access for only 10% more, unless you plan on making very limited use of the space, the subscription option offers much more value to the client, and the 10% additional cost may seem like less of a problem. But of course, the flexibility offered by the voucher is a major selling point that should not be underestimated.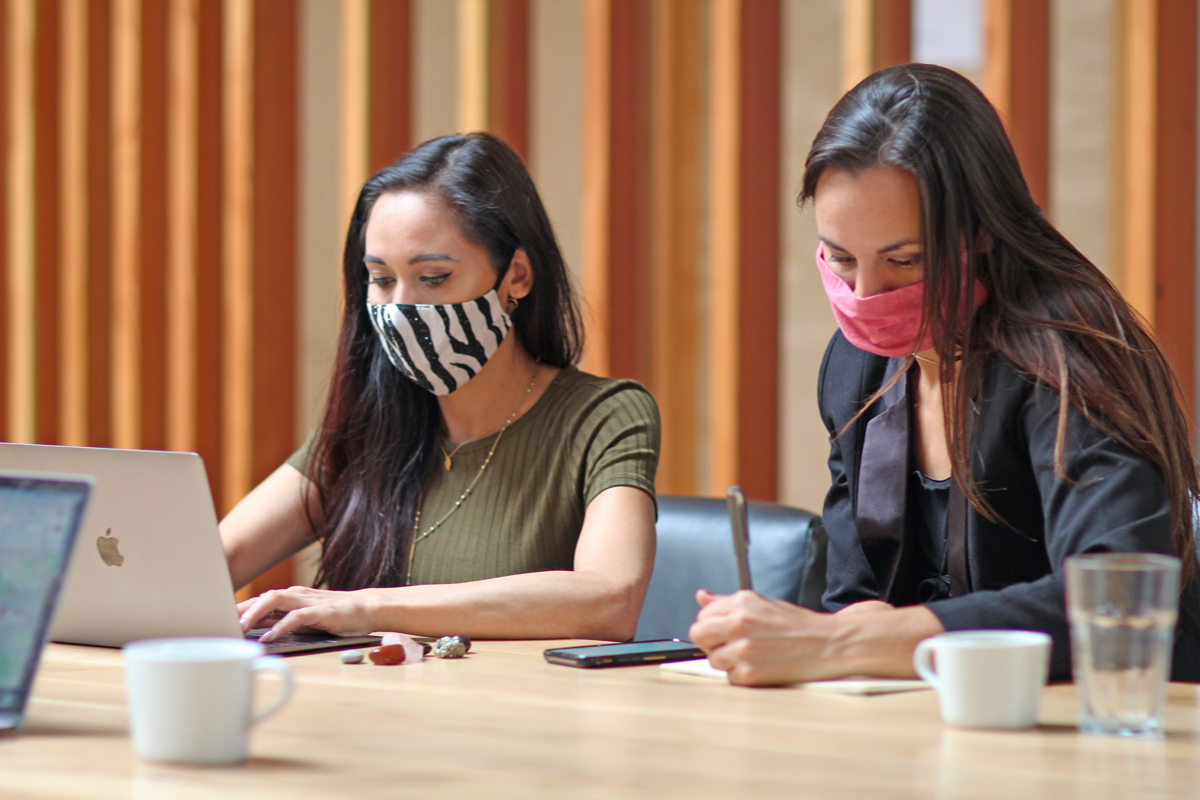 Remember that in both cases, you can extend the offer to other employees of your client's company, whether you have one space or several spaces. Never stop asking. And don't forget - some companies do not allow their employees to work from a public place, instead requiring them to work from home. Considering the context of the pandemic, they are not willing to take any risks while their employee is working for them.
Replacing the traditional office 
Some companies reviewed and terminated their contracts as soon as the opportunity arose to reduce costs in this time of uncertainty. Through 2020, we went through many different phases - the market almost saw a complete halt, slowly reactivating as companies evaluated their options, but remaining cautious throughout, and conversion was very low, in most cases. Some markets are now moving large leads while smaller ones are moving much more slowly. In others, freelancers who had been very cautious during 2020 are searching for oxygen away from home.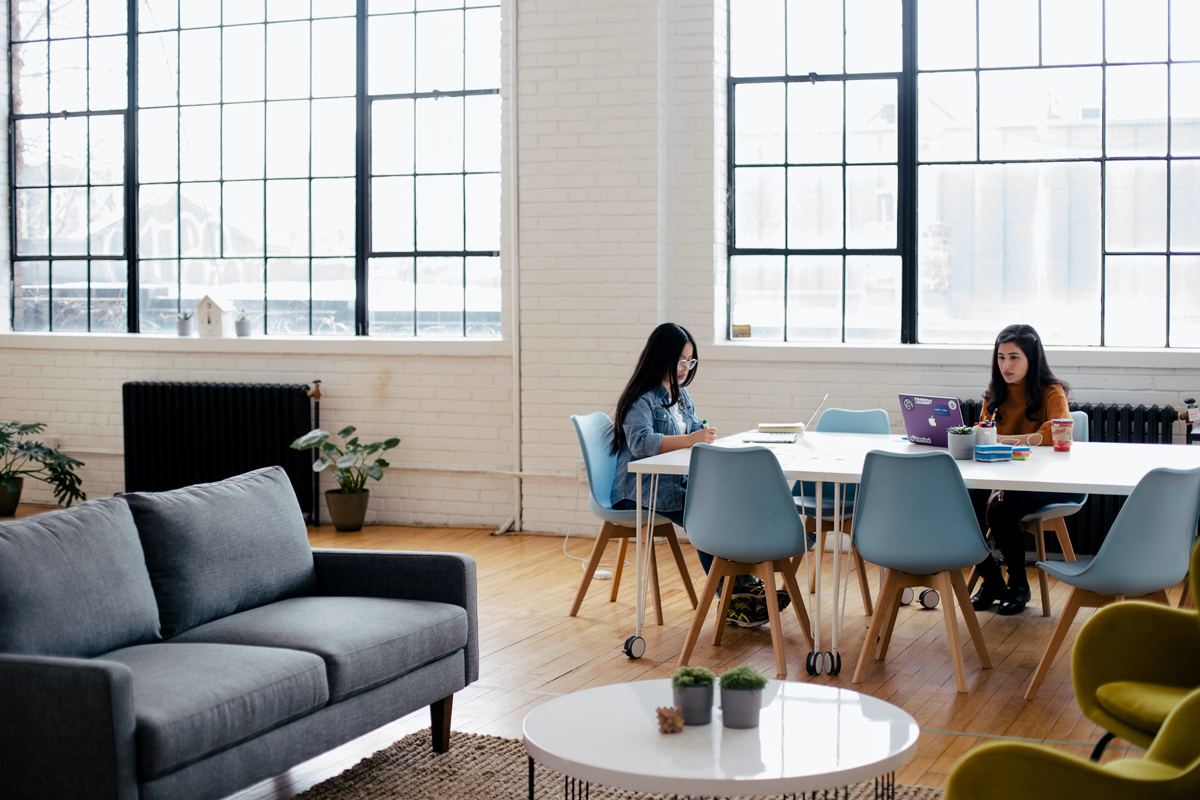 A viable, competitively-priced solution applied by operators has been to offer twice as many memberships to an individual company as the number of desks available in a contracted space, so that employees can choose to alternate the days on which they attend amongst the team. For example, if a company hires a private office with a capacity of 10, they are offered the possibility of using that space for up to 20 people (non-simultaneously) at no additional cost. This way, operators will not affect their space's profitability per m2, and they are both offering a cheaper solution to customers, as after all, all companies hate paying for desks that are likely to be left empty for the duration of the year.
Employing measures such as this instead of a one-size-fits-all solution displays spaces' creativity, flexibility and ability to face the current market status. As opposed to pre-covid times, during which coworking spaces were mostly focussed on operating at 100% occupancy from day one in the most in-demand markets, we are now seeing that even the largest flexible workspaces are offering bespoke, tailor-made solutions for each individual request, regardless of size.
At this point, we have to touch on a somewhat thorny issue: discounts. As we know, the market is not living its best moment, but nobody (or almost nobody) wants to start a public price war that will harm the whole sector. But, in private, things are different - spaces fight for every lead, understandably offering aggressive discounts, and you are much, much, much more flexible. However, I think we need to be aware that the economy has suffered (and will continue to suffer) from this impact and prices are going to adjust, whether we like it or not. Reasonable and responsible behaviour will be needed from all of the players in this sector to come out of the current situation in the best possible way.
Virtual office
Many companies going through difficult times have opted to part from their offices altogether with no plans of returning in the short term, in an effort to reduce costs. Many spaces, at the beginning of the pandemic, offered virtual office services free of charge to companies and professionals cancelling their memberships.
In addition to making things easier, this measure allowed companies to return once the first wave had passed, without having to do the extra paperwork or having been tempted to consider other options. In my opinion, it was a strategy that combined head and heart. In a scenario where we have employees working from home, companies continue to need a place where they can receive legal information, meet face-to-face when necessary, and so on.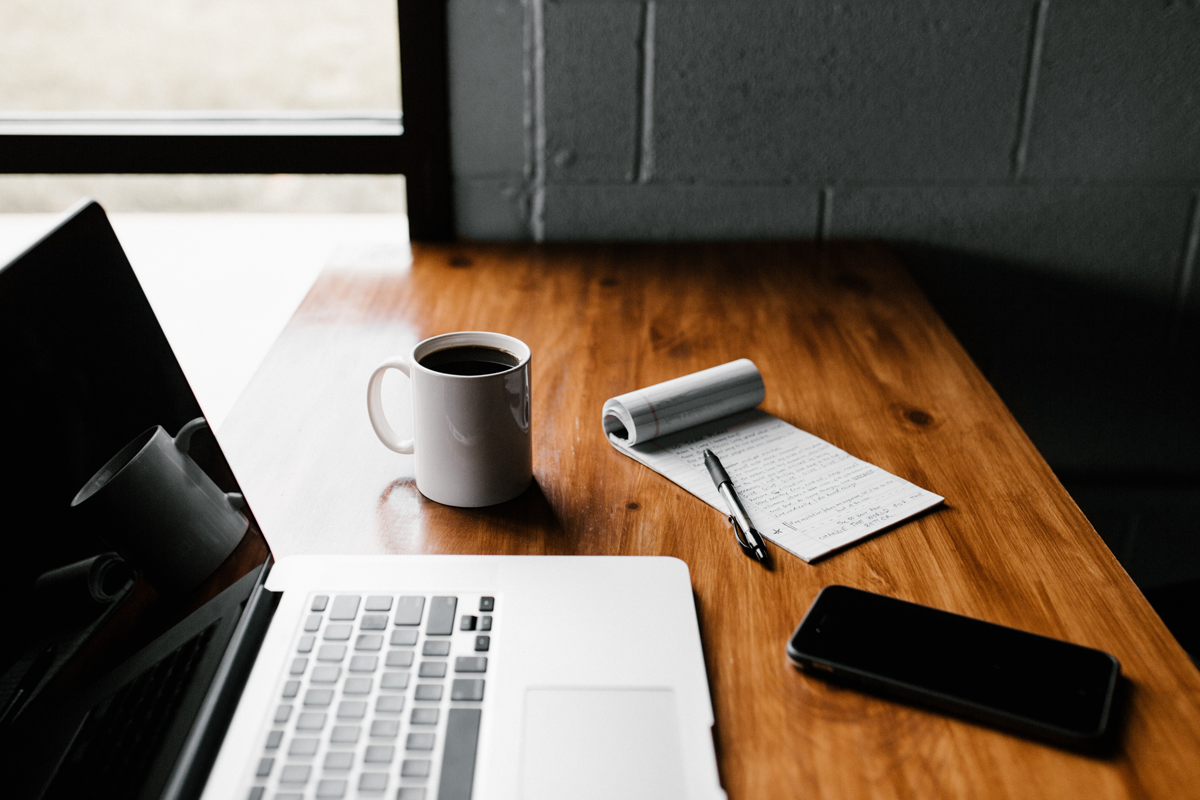 For freelancers, a virtual office helps to maintain privacy, as they will not have to include their home address on invoices or other documents. (Obviously, legislation on this will differ from country to country.)
If you offered free virtual memberships to your members who cancelled their contracts, you are more likely to get them back than if you didn't. If you didn't think to do so at the time, doing so now might even be counterproductive. A casual call to see how they are doing, without offering them anything, but asking if you can help them in any way might be the better option. If you would like to offer a complimentary virtual office service, offer it to those who are now looking at the option of leaving, or those who are likely to leave in the future.
The virtual office, in its different variants, from the most basic, including only the reception of correspondence and parcels, to the most complete, which can include telephone answering or passes and meeting room hours to make use of in the space each month, is a gateway to the rest of the services you offer, and the best good thing is that your virtual members are much less limited by the amount of physical space you have available.
The pricing of these services is determined by the depth of the service offered, the location, the combined economic situation and the strategy of the space. The pricing you assign will be determined by the workload of your staff and how strategic the service is for you. For example, if your staff are overworked and you do not have an interest in generating more revenue in this area, you may not consider it strategic to attract virtual users. In this case, you can focus your efforts on benchmarking and placing yourself at the top of the table populated by spaces with a similar strategic focus in mind.
However, if it is a strategic service that you think will help you to attract more customers, or if you need these services to help you generate more revenue, be more aggressive with your rates to gain market share. 
Maintaining the balance
It's always easier said than done, but in these times we need to make smart decisions. Empty spaces are far from desirable, but spaces filled to the brim were equally undesirable pre-pandemic, and now even more so. I think it is safe to assume that capacities will be limited by law in most countries for at least the whole of 2021, so it is clear that we have a more limited capacity from which we can make a profit.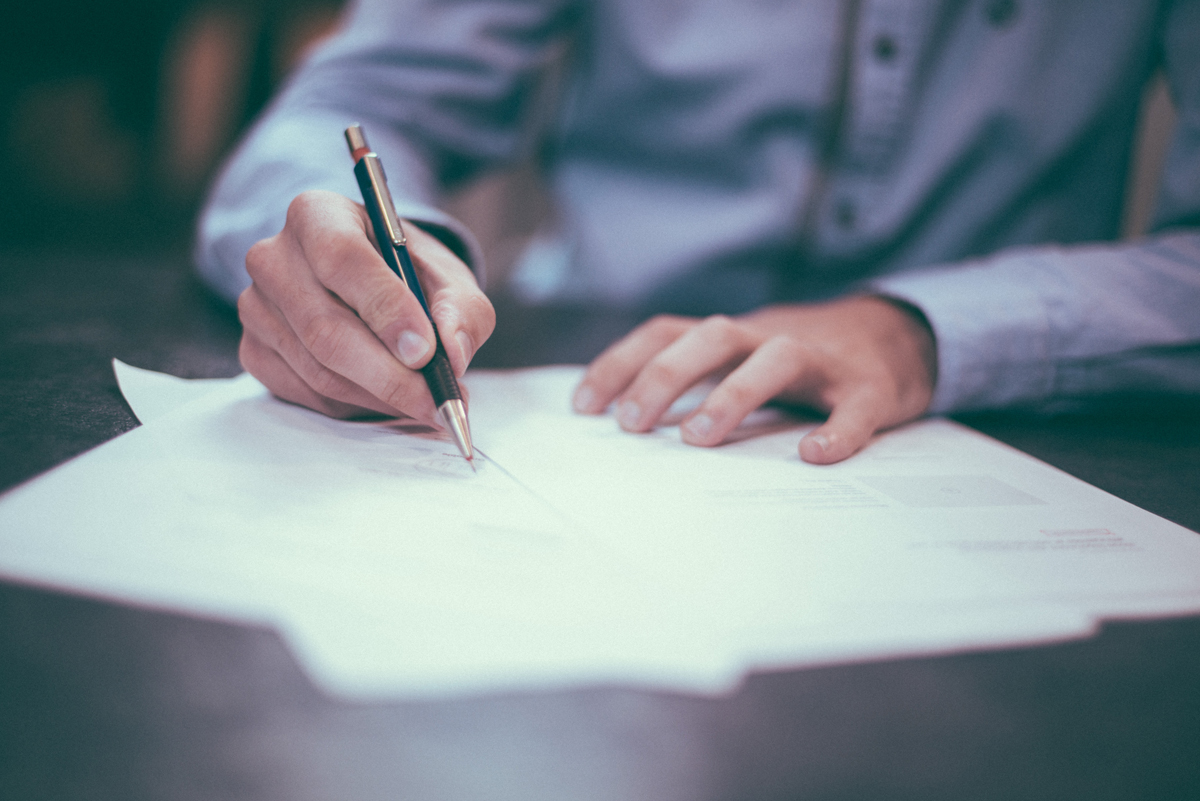 It is important to fill the space to its maximum legal capacity, not just as doing so will allow you to better market your space, but doing so will allow you to keep the power balance on your side when negotiating with potential clients, helping you to sell at tariff prices. Remember, prices and discounts are not set in stone: they are directly linked to occupancy.
In short, assess each client on a case-by-case basis, be flexible and if you offer a discounted service, always leave the door open for regulation in price, especially if you need that resource for another potential member who can pay the undiscounted rate - but don't forget to offer alternatives to the original client. Clients can be your best (or worst) ambassadors: just like you, they are also business-minded, and they will understand and welcome a reasonable and transparent policy.
---
Marc Navarro is a coworking and organisation consultant who helps companies to create more productive work environments that improve people's lives and performance on a professional level.
Marc is Content Director of the CWSC in Spain, Chief Curator of Coworking Academy at Coworking Unconference Asia and an Advisor at the Latam Coworking Summit. He created Sinèrgics, the first coworking space with a social return, is former Director of the first Utopicus coworking space in Barcelona and has been responsible for CREC Coworking's strategy. A speaker, content curator and writer, Marc is often flying from city to city for various coworking projects, conferences and events.