One of the best things about coworking operators is their ability to cater to so many different types of businesses – even those that don't actually require an office space at all.
Some have been offering virtual memberships for years, while others have only recently introduced them after experiencing an increase in demand due to the pandemic. (A record number of companies were created last year, many of which are operating remotely until a mass return to the office is possible.)
What is a virtual office membership?

At its most basic level, a virtual office membership provides company owners with a business address and mailing handling service on a subscription basis. 
However, many virtual memberships these days offer a wider range of services, such as the option to use meeting rooms and hot desks at a discount. Though virtual memberships might not bring in significant revenue, it's important to remember that people who start out with a virtual membership may well scale up to a dedicated desk or even a private office.
Without further ado, let's take a look at 10 examples of coworking operators around the world who are acing the virtual model right now.
Berlin, Germany
Ahoy! Berlin is a flexible workspace that offers full-equipped coffices, conference rooms and coworking areas under flexible contractual terms. Various Google reviewers describe it as a "calm'' and "relaxed" environment with a friendly vibe. 
Ahoy!'s virtual office plan includes a business address, dedicated postbox and limited access to the shared space, making it a great option for individuals who would like to benefit from the space's facilities and sense of community every now and again. 
Photo Credit: Ahoy! Berlin
New Delhi, India
Spring House in New Delhi is a social enterprise that focuses on creating "collaborative and cooperative cultural spaces" that "rewrite traditional rules of entrepreneurship, creativity and commerce". Their virtual offices enable local organisations and freelancers to maintain a business presence at a prestigious location while working remotely.
Here's what budding entrepreneurs and new business owners can expect when signing up to Spring House's virtual membership plan:
A prime business address
Mail handling services 
Conference room access (additional charge and on availability)
Desk space (additional charge and on availability)
Reception services
Storage space
GST registration
Opening bank account
Company registration

Photo Credit: Spring House Janakpuri
Dublin, Ireland
Dublin's Guinness Enterprise Centre is conveniently located a three-minute walk away from the famous Guinness Brewery. The building itself totals 6,000 square metres with enterprise space for 70+ businesses, as well as multiple conference rooms, a cafe and a reception.
The centre's virtual office membership is geared towards companies that want a central Dublin business address without the expense of a physical office space.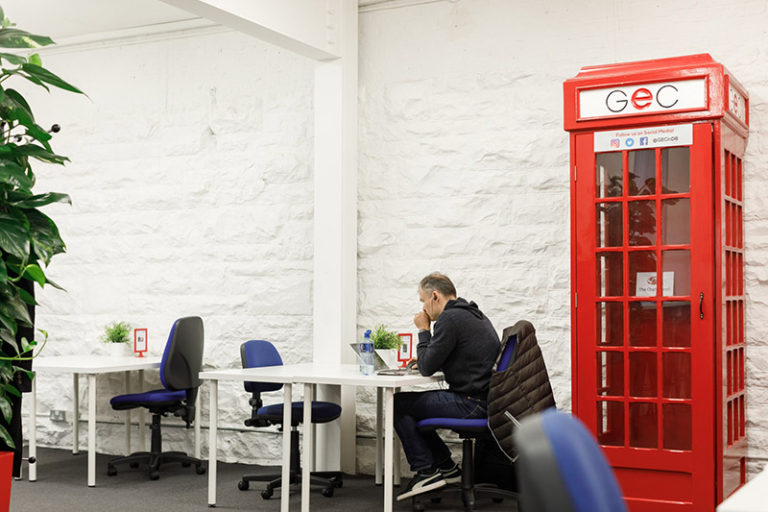 Photo Credit: Guinness Enterprise Centre
London, UK (Multiple Locations)
Halkin Offices is a London-based flexible workspace provider with a growing portfolio. Through their virtual offering, Halkin Offices enable businesses to secure a registered address in a prestigious London location – including Monument, Southwark or Mayfair.
As well as benefiting from call handling and mail forwarding, virtual members can upgrade to a flexible desk membership or private office at any time. Monthly rolling memberships are available, as are 12-month terms for those who want a little more security.
Photo Credit: Halkin Offices
Melbourne, Australia

(Multiple locations across APAC)
JustCo's members can choose from coworking, hot desk and exclusive studio memberships types. JustDesk Basic is the operator's virtual offering and includes a business address, mail handling, a desk to work from one day a month, bookable meeting room access, and just as importantly, "access to a thriving community of peers who are also getting their business off the ground".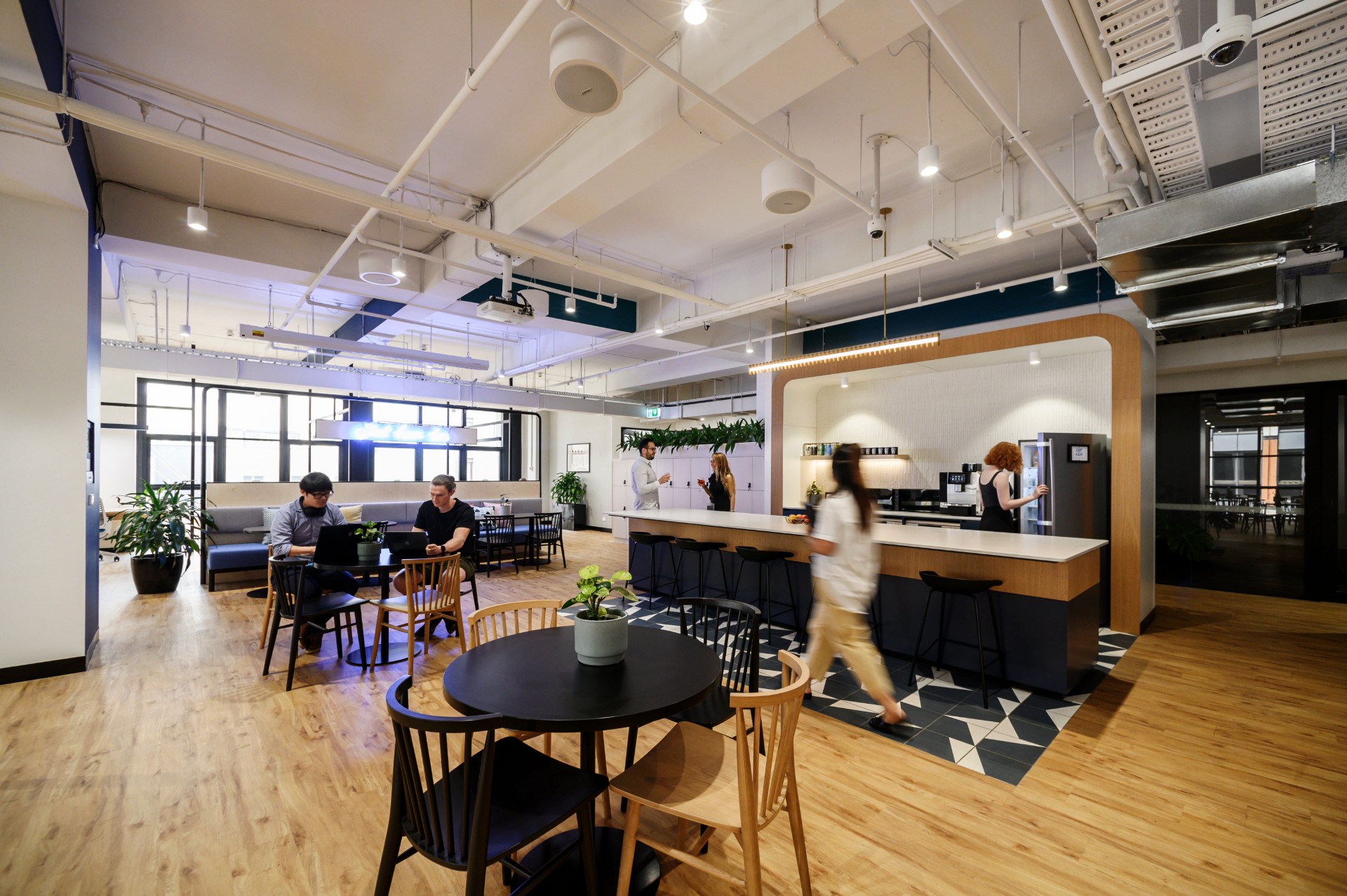 Photo Credit: JustCo
Silicon Valley, USA (Multiple locations across the US)
Situated in North San Jose, Novel's Silicon Valley location is in proximity to the likes of Apple, PayPal and eBay. The space covers six floors of private offices, coworking space and SmartSuites which boast fibre internet, outdoor patios and gyms.
Tech startups in need of a Silicon Valley address without incurring the cost of an office space can sign up for Novel's virtual solution. It includes the use of a prestigious business address, mail scanning or forwarding and depending on the membership tier, meeting room access.
Photo Credit: Novel Coworking
Nairobi, Kenya 
Nairobi Garage is "Africa's largest coworking space for new and growing businesses". It specialises in innovative, lean and flexible workspace solutions and counts SMEs, startups, entrepreneurs, independent professionals and larger innovative companies as members.
The Club Space is Nairobi Garage's virtual office space membership, which enables members to make connections in Nairobi's entrepreneurial community and utilise workspaces on a drop-in basis. It also caters for businesses that already have a full-time office space but need a business community touchpoint closer to home.
Photo Credit: Nairobi Garage
São Paulo, Brazil (Multiple locations across the globe)
Spaces runs workspaces in over 422 locations around the world, including Gomes de Carvalho which is located in the centre of the prestigious and thriving Vila Olímpia district of São Paulo. The area is home to a number of leading global tech brands, so it's easy to see why virtual offices are in demand. 
Business owners can choose from three membership tiers that offer basics like a business address and mail handling, through to phone handling, worldwide coworking access and even access to a private office at any of the operator's locations for five days a month.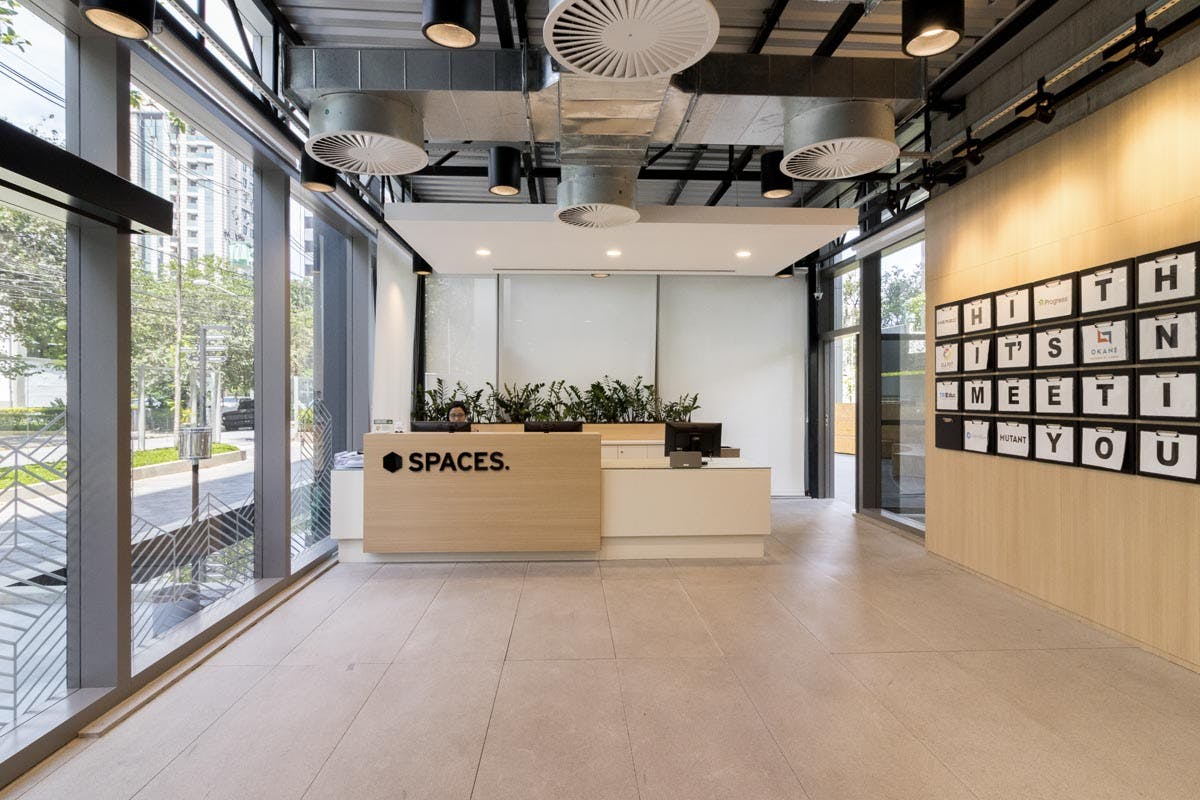 Photo Credit: Spaces Vila Olímpia - Gomes de Carvalho, Sao Paulo
Madrid, Spain (Multiple locations)
Lexington was founded in 1981, so they probably know a thing or two about what works and what doesn't. Nowadays, the company offers workspace and business services across Madrid and Barcelona. Members can choose from four virtual membership tiers. 
Together with meeting room access, a registered address and other typical virtual office benefits, Lexington goes one step further by providing add-ons such as administrative support, contract and invoice consultation, and bilingual staff for receiving calls.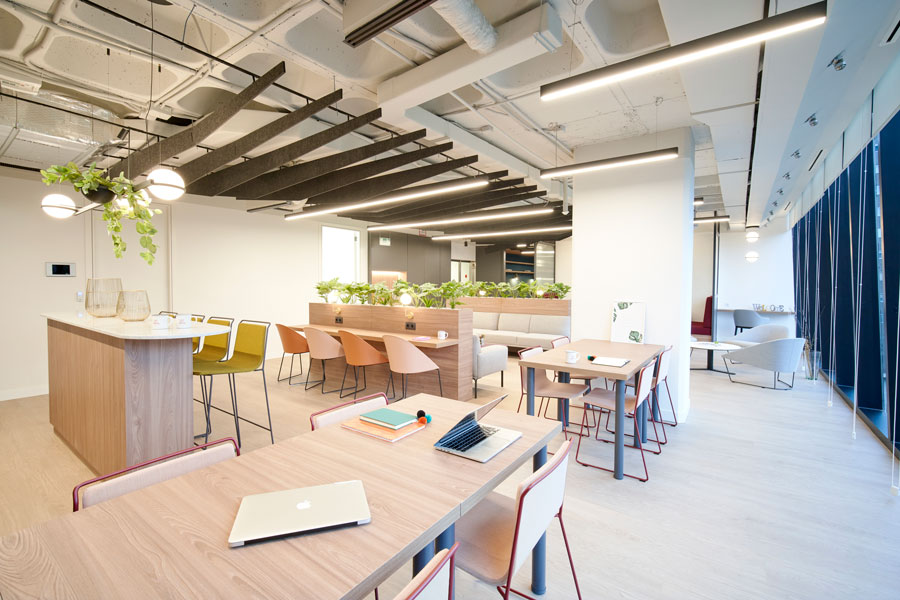 Photo Credit: Lexington
Hong Kong, China (multiple locations across APAC)
Hong Kong businesses looking to establish a business presence without the overheads can rent a virtual office in one of the city's newest buildings – Prosperity Tower. The building is located in Hong Kong's Central Business District, so is perfectly placed for startups and established companies that want to make an impression on clients. 
The Executive Centre's virtual membership connects business owners with global networking opportunities and access to exclusive partnerships.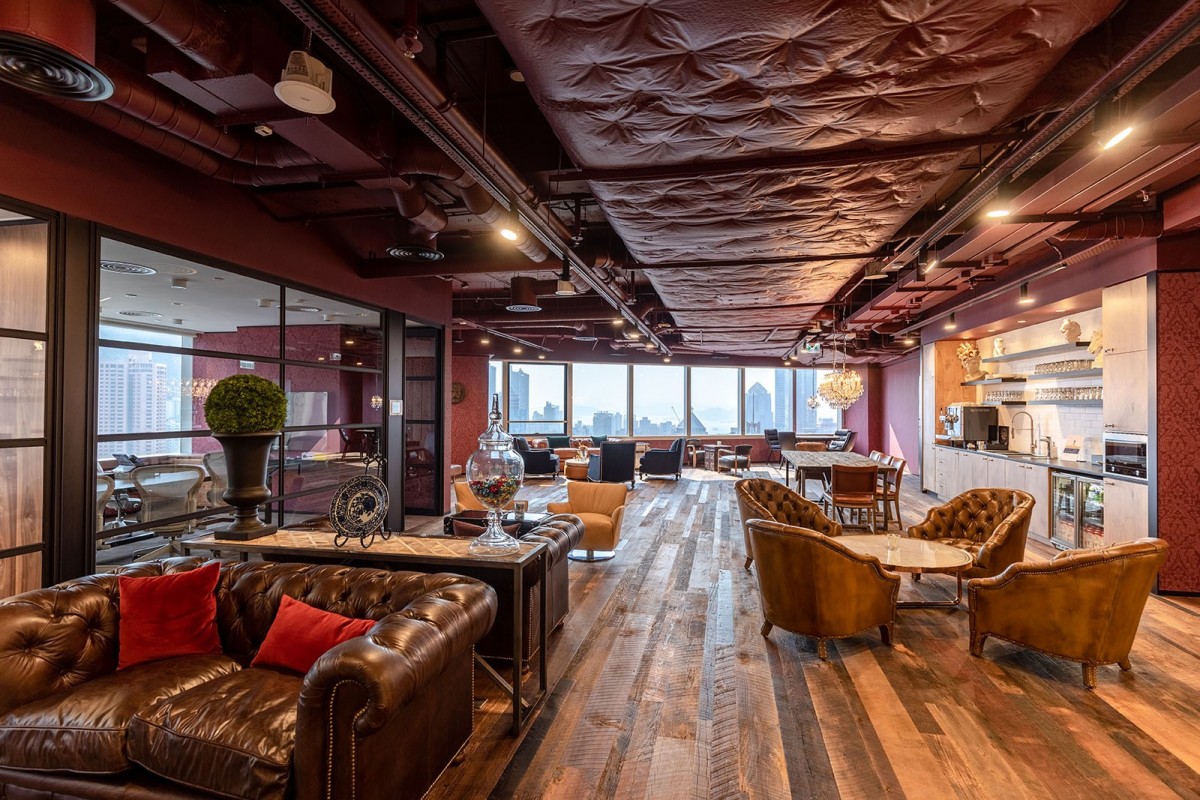 Photo Credit: The Executive Centre
Have you always toyed with the idea of offering a virtual service? If so, now might be the perfect time to set your plans into action. You can use Nexudus to set up your new membership type, store customer details, manage billing and upsell additional extras.