On Thursday 28th January, we brought you the latest webinar in our ongoing Support series.
By taking an in-depth look at the Message Boards and Members' Directory functions in the Nexudus platform, we emphasised the value of not only communicating with your community but also making it as easy as possible for your members to communicate with each other.
This webinar was hosted by Matty of our Support team.
Your coworking space members will have opted to join your space for a variety of different reasons, but the chances are, they are looking to work in a productive environment amongst other people to join something bigger - ultimately, to become a part of a community.
To help maintain communication and the sense of community in a coworking space, spaces will use a variety of functions to help them to keep their members updated, but they will enable these members to sustain continuous communication amongst themselves also.
On the webinar, we delved into the Message Boards and the Members' Directory, two of the more community-led aspects of the Nexudus platform, to display their functionality and to show you how you can leverage these communicative aspects to encourage interaction amongst your community.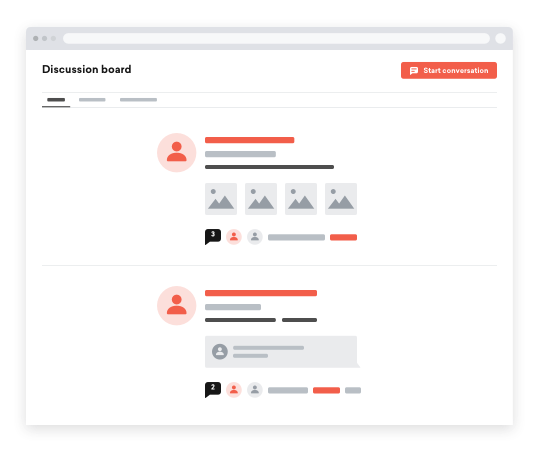 Agenda
On our session, we covered:
Discussion Boards
How to control access to the Discussion Boards (Access and Groups)
Features available (Zoom Integration, Passport by Nexudus, Notifications)
Operations (Managing your community and interacting with the Discussion Boards)
Members' Directory
Setup and Visibility (Controlling what information will be displayed and who can access the Members' Directory)
Features (Members and Companies, Skill Search, Custom Fields)
​​​​
If you would like to catch up on what was discussed on the webinar, we have included the recording below.
You can catch up on the previous webinars in the Support series here, or you can visit our support page, click on the Nexudus Academy panel, followed by the 'Webinars' link.
If you would like to be informed of other upcoming webinars, be sure to subscribe to our mailing list by scrolling down and entering your email into the field below.
We look forward to seeing you at the next one!