More often than not, people join coworking spaces because of the community and culture; they're lured by the power of human connection. Being more productive is also a big draw, as are the perks—one cup of coffee, please!
It might not be at the very top of the list, but "convenience" is another key coworking incentive. People like to be able to use amenities on an ad hoc basis and change their membership plans at short notice.
And that's where our new Members' Portal comes in handy.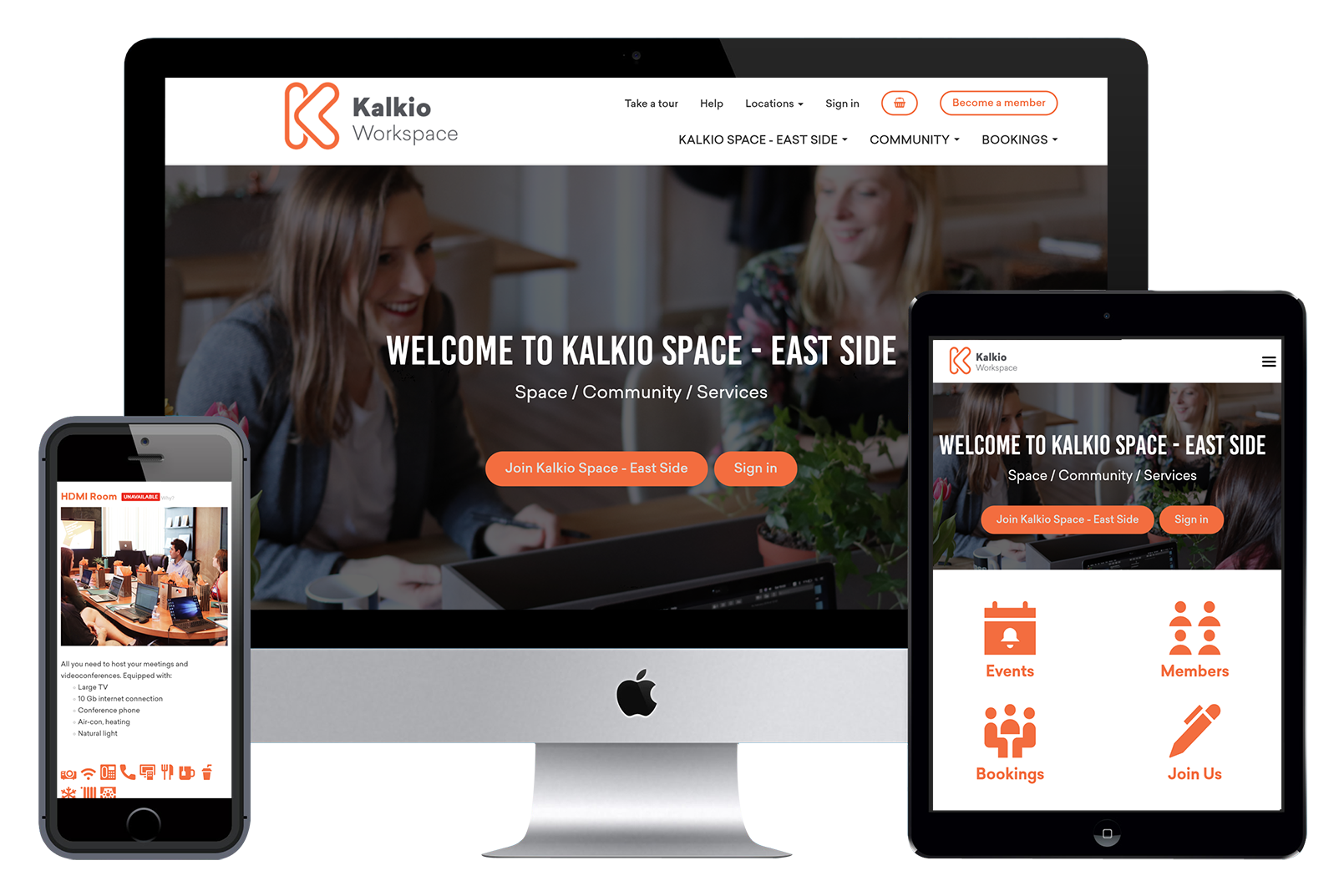 So, what is new? 
As you may know, our Members' Portal is a part of the platform where members can view and update their plans, manage their meeting room bookings, pay their invoices, buy additional products and receive information about visitors and deliveries, among many other things.
The new interface is much faster than before, it comes with Google Calendar integration, options for self-hosting, and the ability to replace or add components by accessing the code in the different pages too.
With the new Basket system, you can review your products and add discount codes before finalising your purchase. You can also edit your purchases and make amendments to it!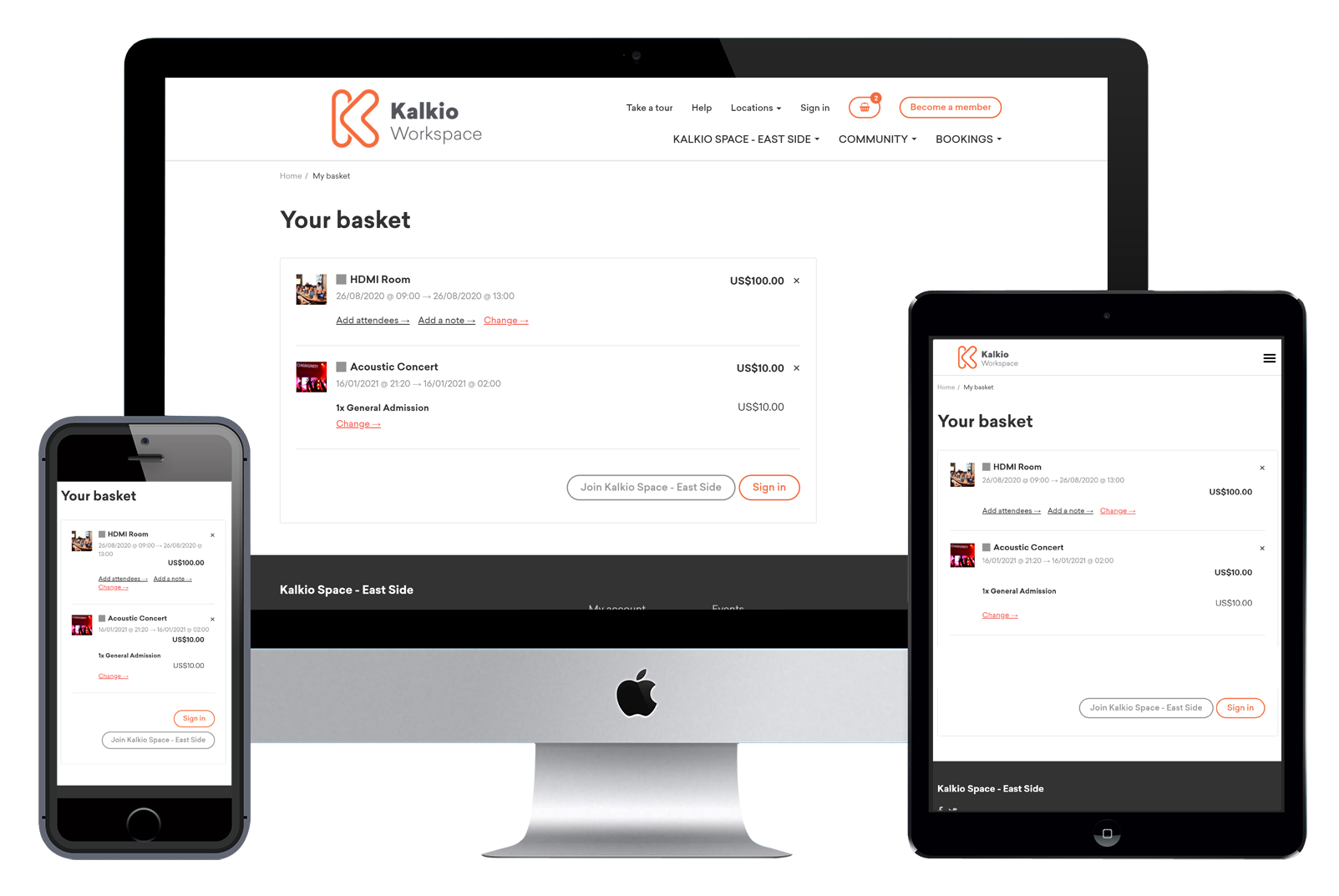 Believe it or not, that's not all! Together with the new Members' Portal, we have launched a new Floor Plans feature, that allows your members to see a bird's eye view of your space and resources. You can set up your floor plans and include resources such as offices, dedicated desks, hot desks, meeting rooms, board rooms, etc. Your members can see availability for those resources, together with the amenities for all available items and book one or more resources from their member's portal to keep a safe and organised environment when returning to work.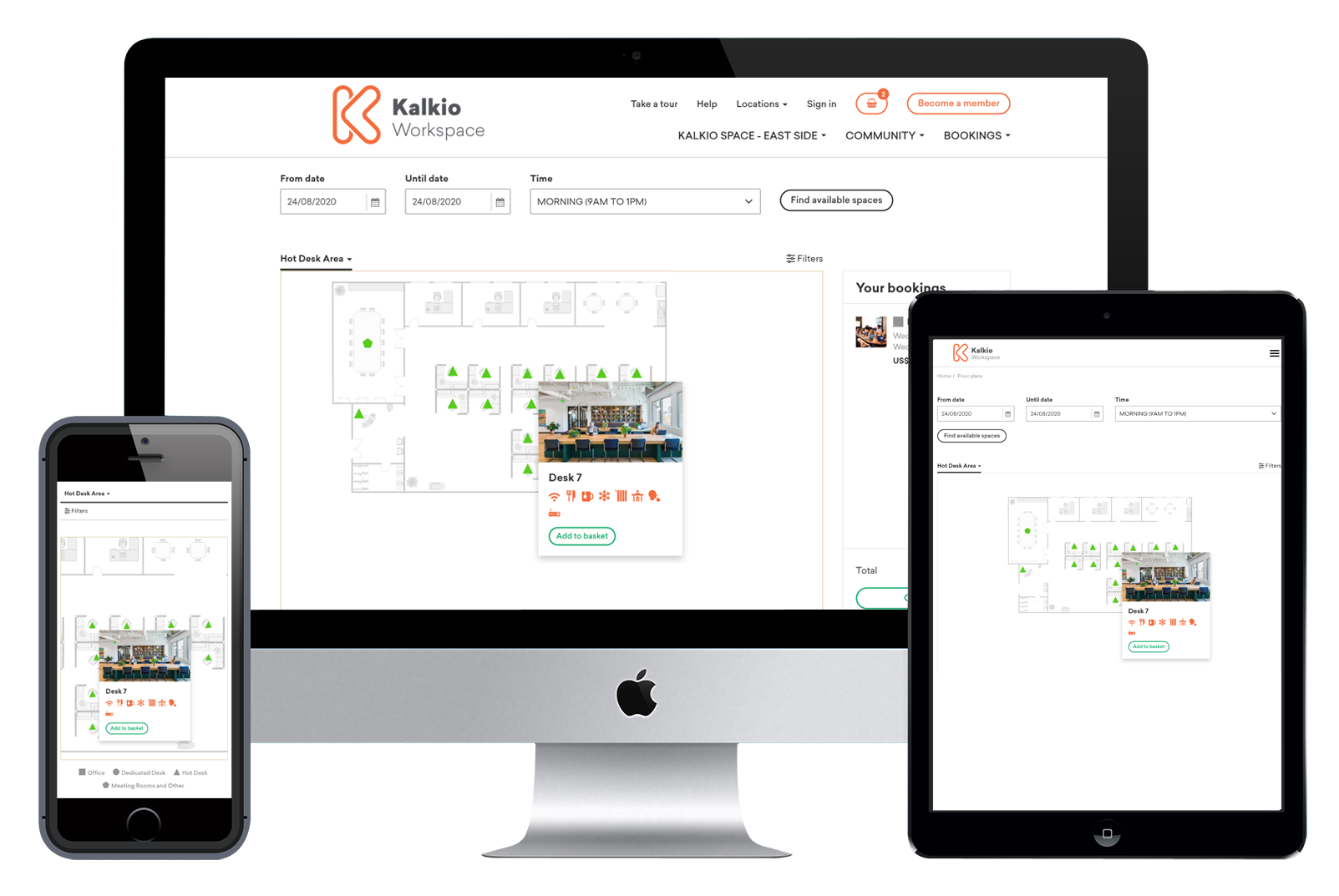 What is the Nexudus Members' Portal and why is it so useful for your members?
The Members' Portal provides users with the option to manage how they interact with the space themselves, instead of having to rely on you, the operator. It also frees up some of your own time! 
You can still book meeting rooms, etc. on your members' behalf. We know that many operators and members value that organic interaction that occurs at the reception desk. 
The Members' Portal is also a handy feature to have during coronavirus. By allowing members to manage tasks in an online environment, you're reducing touchpoints and face-to-face interactions, and therefore helping to minimise the risk of spreading the virus. 
Your "contacts" can also access the Members' Portal.
While members are customers who have signed up to a plan with you, "contacts" are defined as the people who use your space and have a user account but aren't signed up to a specific plan. For example, they might use your meeting rooms or hotdesks from time to time. 
Coworking space operators can control what individuals can do on the Members' Portal. For instance, you might allow full-time members to access all the features and the private area of your website, but limit a contact's Members' Portal access to meeting room bookings only. 
How do members log in to the Members' Portal?
Logging in is simple and can be done in a number of ways. 
Users can visit the My Account section of your website and use the username and password they were allocated when they signed up to your space. Alternatively, they can use their Facebook, Google or Nexudus Passport accounts to sign in.
To create an account, all prospective customers need to do is click "Become a Member" on your website and they will be directed to a sign-up form. 
Once they've created an account, you'll receive a notification and will be able to customise what they are able to see and do in the Members' Portal. 
What can members use the Members' Portal for?
Individual members can head to the portal to manage some or all of the following, depending on the permissions you give them: 
1. Account
Members/ contacts can modify the information stored in their account such as their name, address and company information. They can also opt to make their profile visible in the Members Directory and decide how they'd like to receive notifications. 
The Members Directory is the area on your website that contains details and descriptions of your members. It's a great way to promote who's in your space and encourage members to connect and collaborate with each other.
2. Plans & benefits
Members can also see what's included in their plan, switch to a different one or cancel it, depending on what your policy allows. Customers can purchase ancillaries on a one-off basis and members can add purchases to their membership.
You can enable users to view and purchase the additional items or facilities on offer in your space, from virtual offices to onsite personal storage facilities. 
3. Billing
It's easy for members to pay their invoices online and update their payment details through the Members' Portal. (Members can also download their invoices for their own financial records.) Now, members can also choose to pay via Direct Debit via Stripe. 
4. Bookings
Depending on your policy, members can make meeting room bookings, check the details and cancel meeting rooms through the Members' Portal. In case you were wondering about your preferred tools, don't worry! We have native integrations with Zoom, Outlook and Google Calendar available.
With the new Floor Plans feature, your members can have a full view of your space, see what amenities are available, add resources to their baskets and book them straight away. Easy!
It's a really easy platform to navigate. Oh - and the Members' Portal is a white label solution, meaning you can add your own branding (like below).
5. Deliveries
When you receive a delivery for a member, you can add it to Nexudus and assign it to the person it's for, either manually or using an external app to scan the label. The member/customer will receive a notification to tell them that a delivery is waiting for them, and they can also view the details in the Members' Portal. 
6. Visitors
When a visitor enters your workspace you can use Nexudus to sign them in. Like with a delivery, a notification is pinged to the member or contact they are visiting to let them know they are waiting. The member can also view the information in the Members' Portal. 
For more information on how the Members' Portal works, visit the Members' Portal support hub on our website.