Today's successful workplaces are driven by data. As well as helping you understand how your business is working, data can empower you to improve processes and make smart decisions based on facts, stats and trends. 
Yet with so much information available in so many different places, how can you cut through the noise to make the right growth decisions quickly?
Well, for coworking spaces at least, it's just become a whole lot easier. Our team have designed a new feature that means you don't have to spend hours collating data about your coworking business. It's called Nexudus Explore.
What is Nexudus Explore?
Nexudus Explore is a new reporting tool that enables you to analyse different parts of your business by collecting data and storing it in easy to navigate reports. It's a powerful resource that contains information on how your customers and contacts interact with your space.
At the click of a button, you can see booking calendar metrics, information about prospective new members, insights into who's been in and for how long - you can even assess how many help-desk enquiries have been logged and resolved compared to last month, and how many member invoices are outstanding.
In other words, you can use Nexudus Explore to save time and start making smart decisions by identifying recurring issues and trends in different areas of your business.
For instance, you might learn that most tickets you get are about building functionality or maintenance and you need to reevaluate your process. Or maybe your busiest day of the week is Tuesday, so you need to reallocate staff on that day.
You can even drill down and see things like the gender split in your space and where your sales leads are coming from. 
There are two versions of Nexudus Explore.
Nexudus Explore Basic 
This is a free feature for Nexudus customers. You get access to pre-built dashboards that you can use to analyse and understand different aspects of your space.
Explore Pro
Costing an extra $/£/€100 per month, the Pro version includes the pre-built dashboards plus tools to help you design and customise your own reports.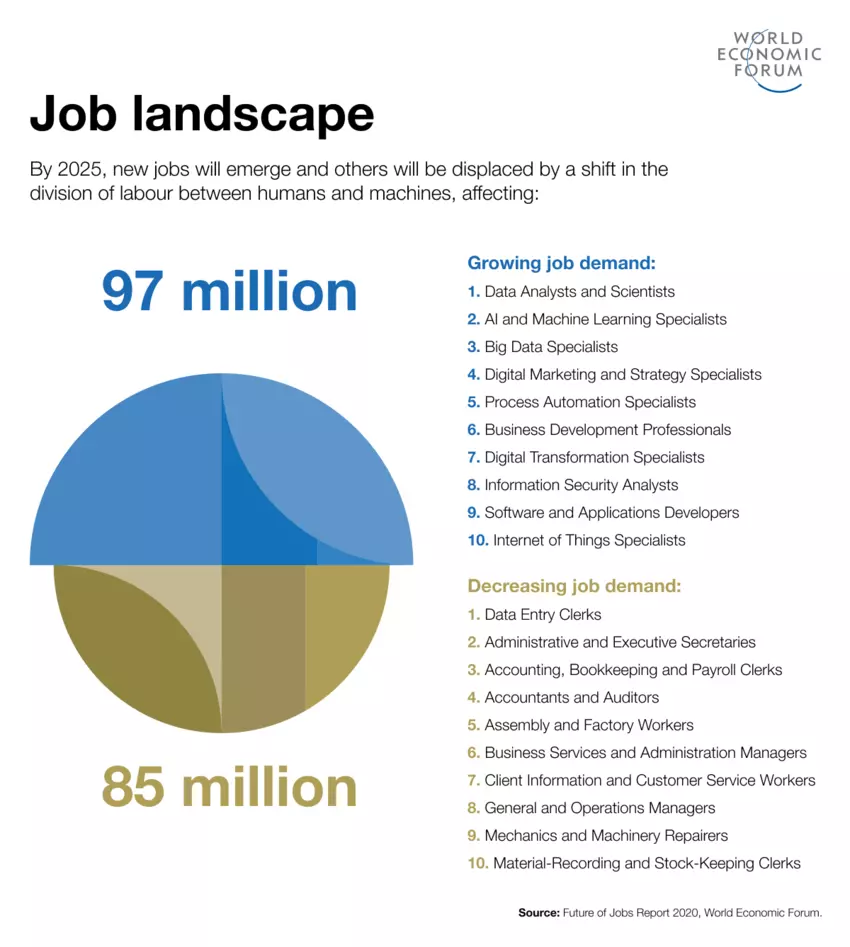 Where are the analytics displayed?
Your reports are displayed on dashboards. 
Think of them as windows into your business' information. Again, Nexudus Explore comes with pre-built dashboards that are easy to navigate but you can design your own if you'd prefer (or duplicate an existing one and edit it accordingly). 
As the images below show, dashboards contain components called widgets. These hold information including queries, tables and charts. The number of widgets you can add is endless and you can display them however you want.
You'll have access to the following pre-built dashboards on Nexudus Explore.
Bookings
Billings
CRM
Membership
Access
Help-Desk
Churn
Surveys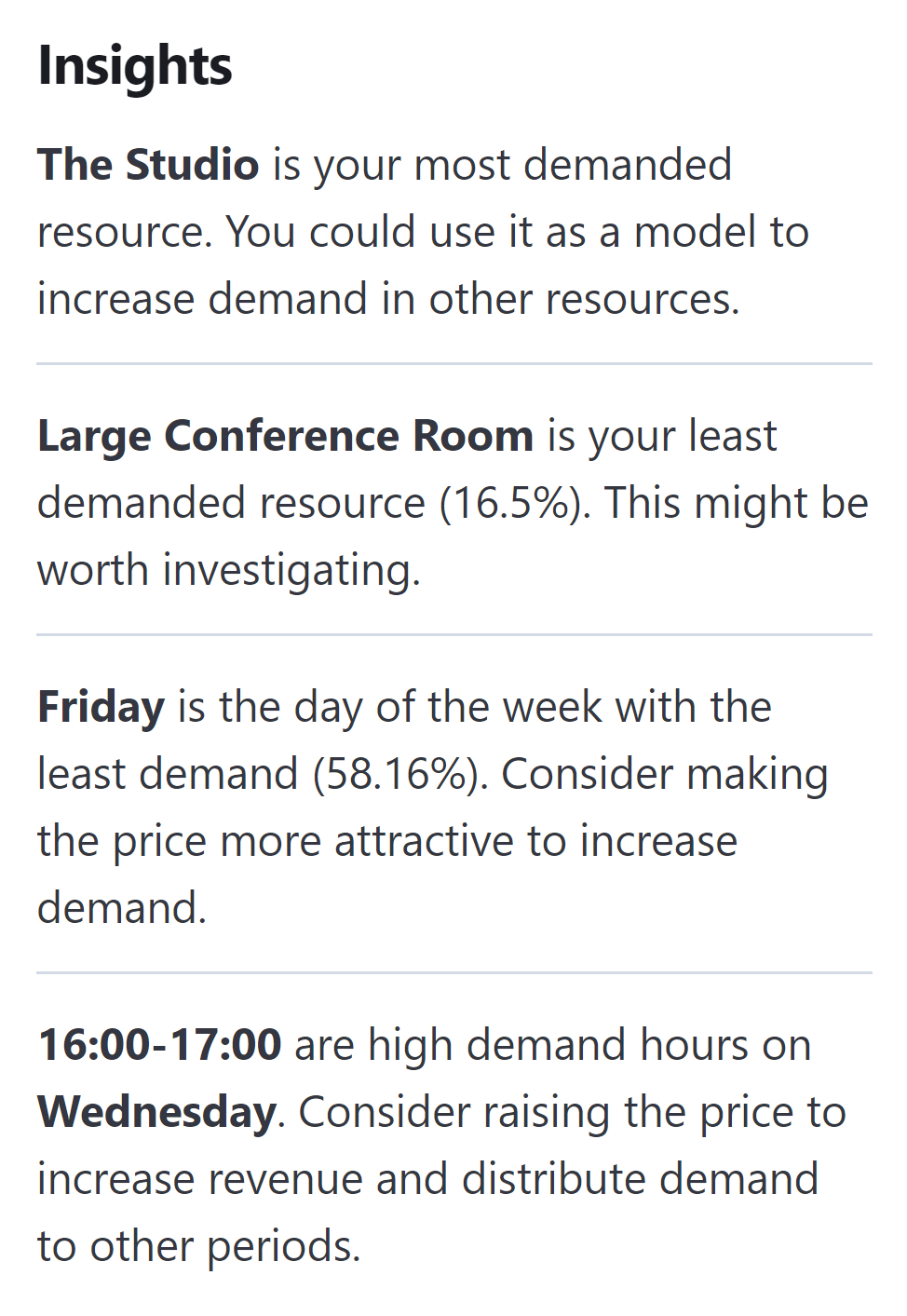 What is a query?
Good question! 
In Nexudus Explore, a query is a question that relates to any aspect of your business' data that is contained in Nexudus and its integrations. A question could be as simple as "how many members are in my space now?" or as complex as "in the last year, which membership plan generated the most revenue?"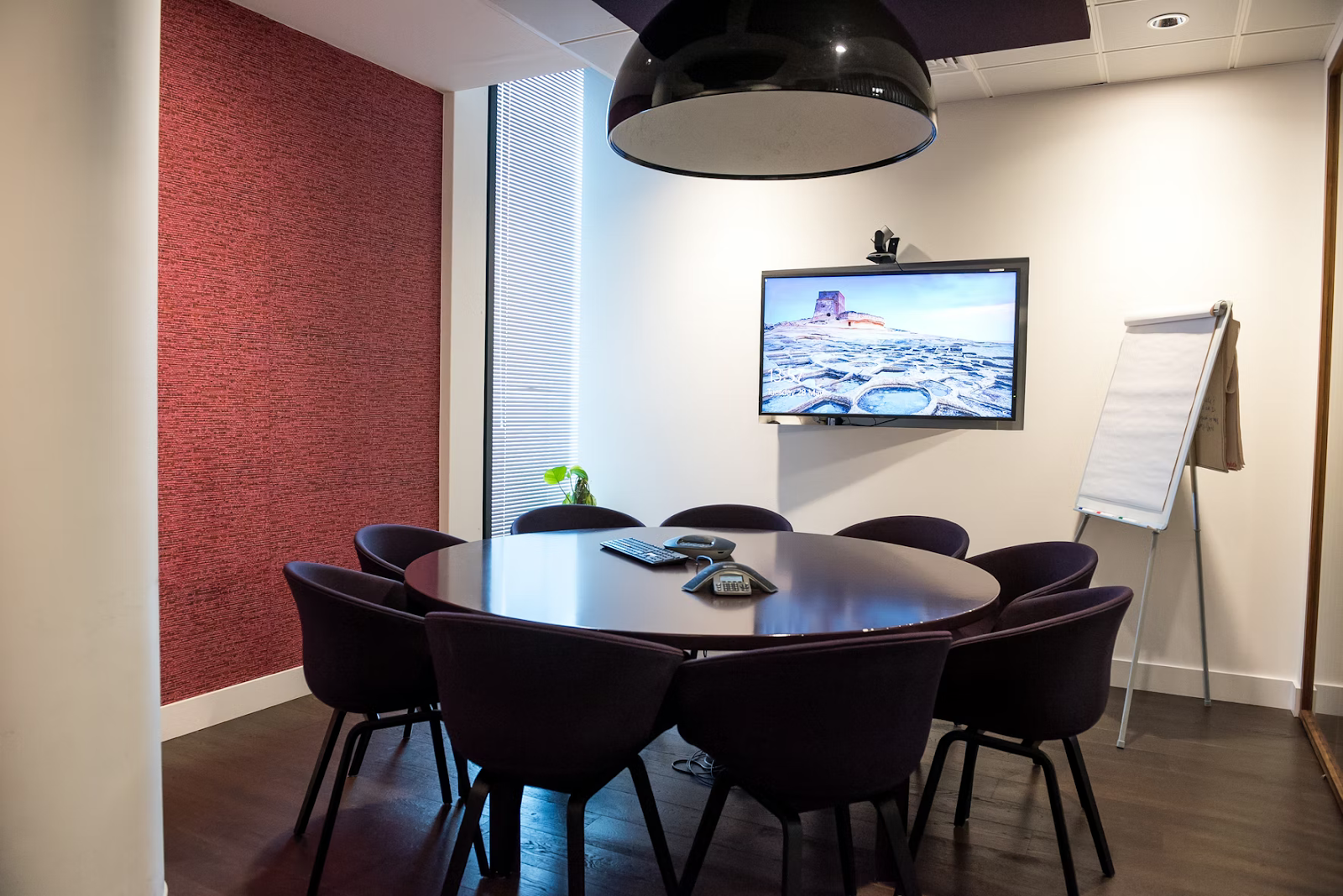 The answers to your "queries" are usually displayed as a chart or table. The app will automatically choose the best way to display the information (e.g. in a pie chart) and you can change it if you'd prefer to see it another way. As soon as you've created a query and format for the information to be displayed in, you can add it to a dashboard.
You'll create your queries using the Nexudus Explore Designer. Custom reports and dashboards can only be created when you enable Nexudus Explore Professional. 
Queries are based on six key concepts:
Measures: Quantitative data like the number of members.

Dimensions: Qualitative data like customer full names.

Segments: Predefined filters so your query runs on a subset of all your data.

Time: The period of time the query will include data for. 

Filter: Any additional criteria that will affect the data being returned by the query.

Order: For tabular data, you can choose the order to show the records in. 
When can I start using Nexudus Explore?
You can start using Nexudus Explore to analyse different aspects of your coworking space data today. All you need to do is activate it by finding the icon below in settings>integrations. You'll have to be a full unrestricted administrator to be able to do it.
If you operate multiple locations and have a network, you only need to activate Nexudus Explore in the top-most account. To help keep your coworking space's information secure, you can allocate different user roles to team members, including full unrestricted administrator, report viewer or report editor.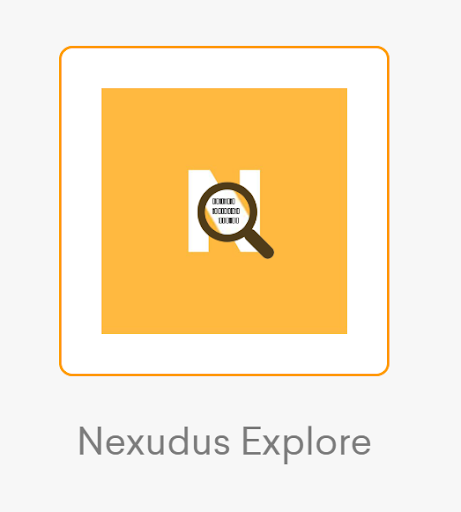 For more information, visit the Nexudus Explore support hub on our website.