Aside from the people, technology is one of coworking's biggest assets.
Apps allow operators to streamline processes and run things remotely, saving you and your team a lot of time, energy and stress that would otherwise be spent on unnecessary admin. 
The purpose of an app is to simplify things. However, sometimes juggling all the apps and moving information from one app to another can actually prove quite stressful.
Ironic, isn't it?! 
This is where Zapier comes in.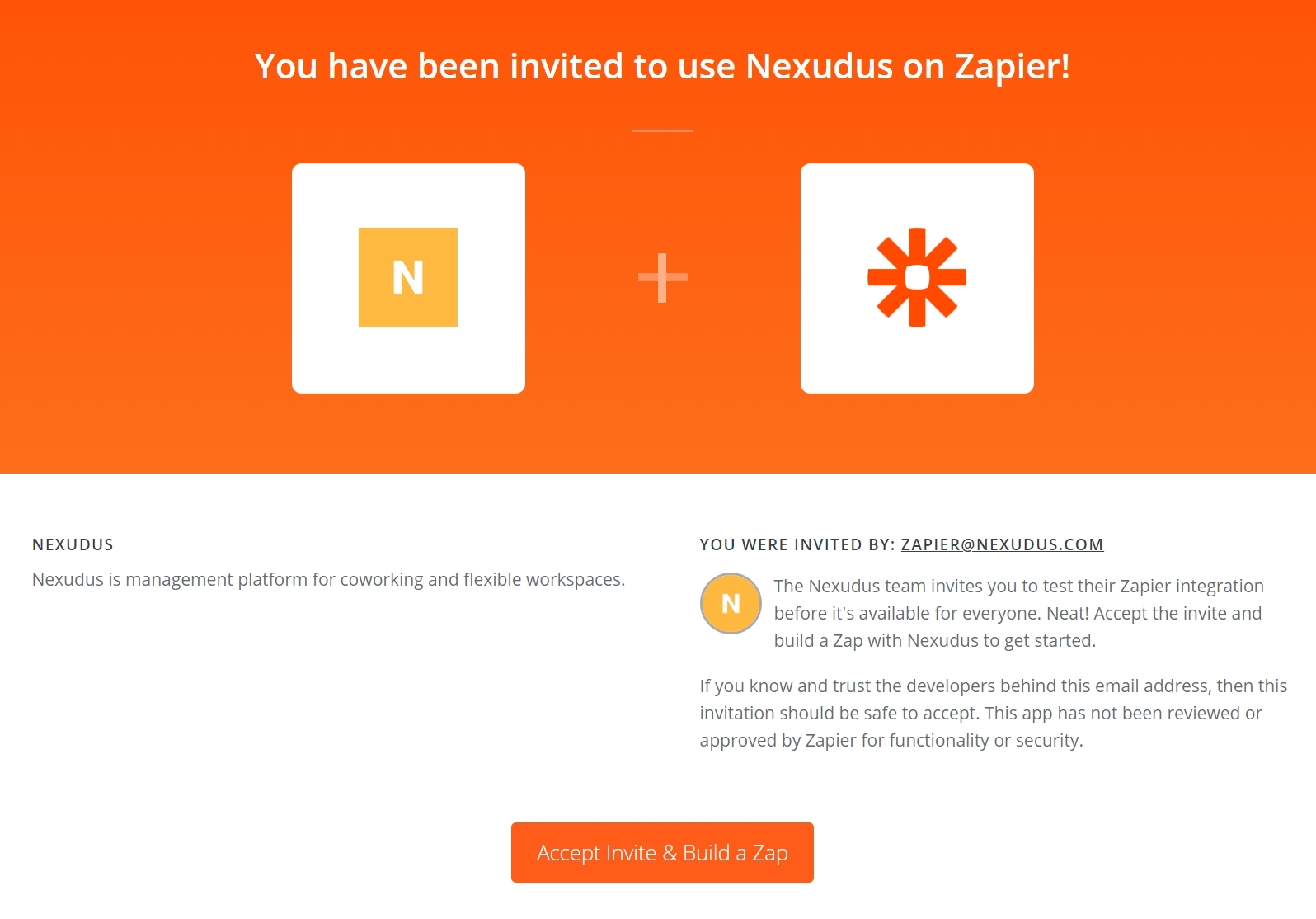 What is Zapier?
Zapier is a "connector" that enables you to integrate the different apps you use. Think of it as a translator that gets apps - including Nexudus - talking to each other and working together.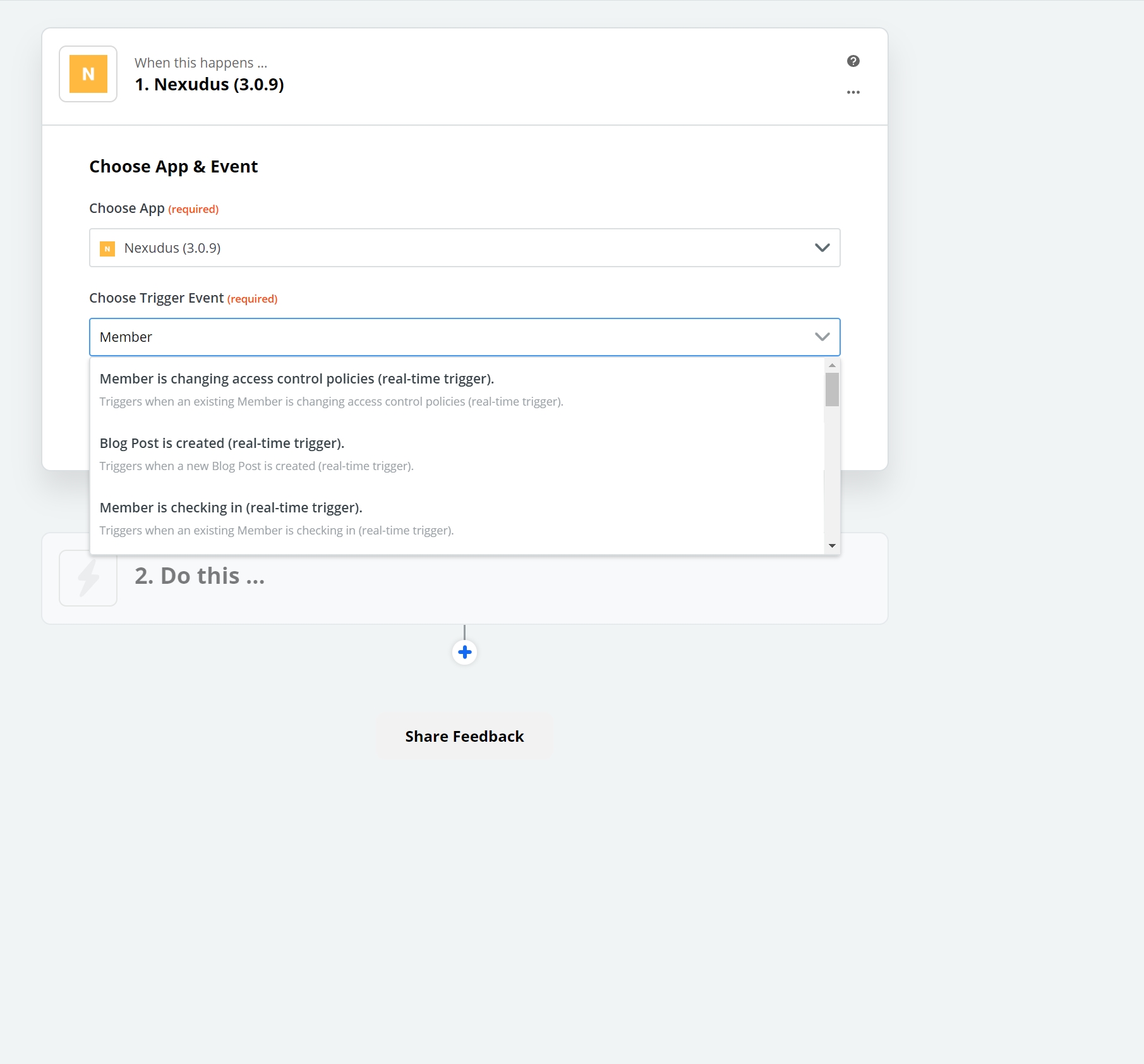 Its main purpose is to save people time by automating tasks. What's more, you don't have to be a software developer to navigate it. With a bit of practice, anyone can use it. 
To automate a task between two different apps, the user sets up a Zap. A Zap is Zapier's term for an "instruction" or a "rule". 
We'll go into a bit more detail below, but for now, here's a brief example. 
For many of us, moving new email newsletter subscribes and unsubscribes from Nexudus to Mailchimp is one of those pesky admin tasks that we could do without. 
Yet to be GDPR compliant it's also important to get it right.
Zapier enables you to automate the transfer of data from Nexudus to Mailchimp and vice versa, eliminating the need for human intervention.
How do I link Nexudus & Zapier?
To connect your Nexudus account to Zapier, all you need to do is click or tap on the Zapier integration in Settings>Integrations. 
Once you've done this, Nexudus will be added as an app to your Zapier account and you can start connecting Nexudus to your other apps using Zaps. 
How do I create a Zap?
You can create a Zap from Nexudus to another app or the other way around. 
When you create an action from Nexudus, it triggers an action in another app. When you create an action from another app, it triggers an action in Nexudus. 
For example,
When action A happens in Nexudus -> Do action B in App X

When action A happens in App X -> Do action B in Nexudus
You can create Zaps to "create", "update" and "delete" across platforms. 
Although setting up Zapier doesn't require coding experience or knowledge, you do need a good understanding of technology and a clearly devised goal. 
We'd always recommend outlining the goal and outcome of what you're trying to accomplish with Zapier when creating a Zap.
Let's go back to our "subscribers" example.
Goal
"I want new newsletter subscribers in Nexudus to be added to Mailchimp and people that unsubscribe in Nexudus to be unsubscribed in Mailchimp."
Outcome
Zap 1 - When a subscriber is added in Nexudus they are created as a subscriber in Mailchimp.
Zap 2 - When a subscriber is removed in Nexudus they are removed as a subscriber in Mailchimp.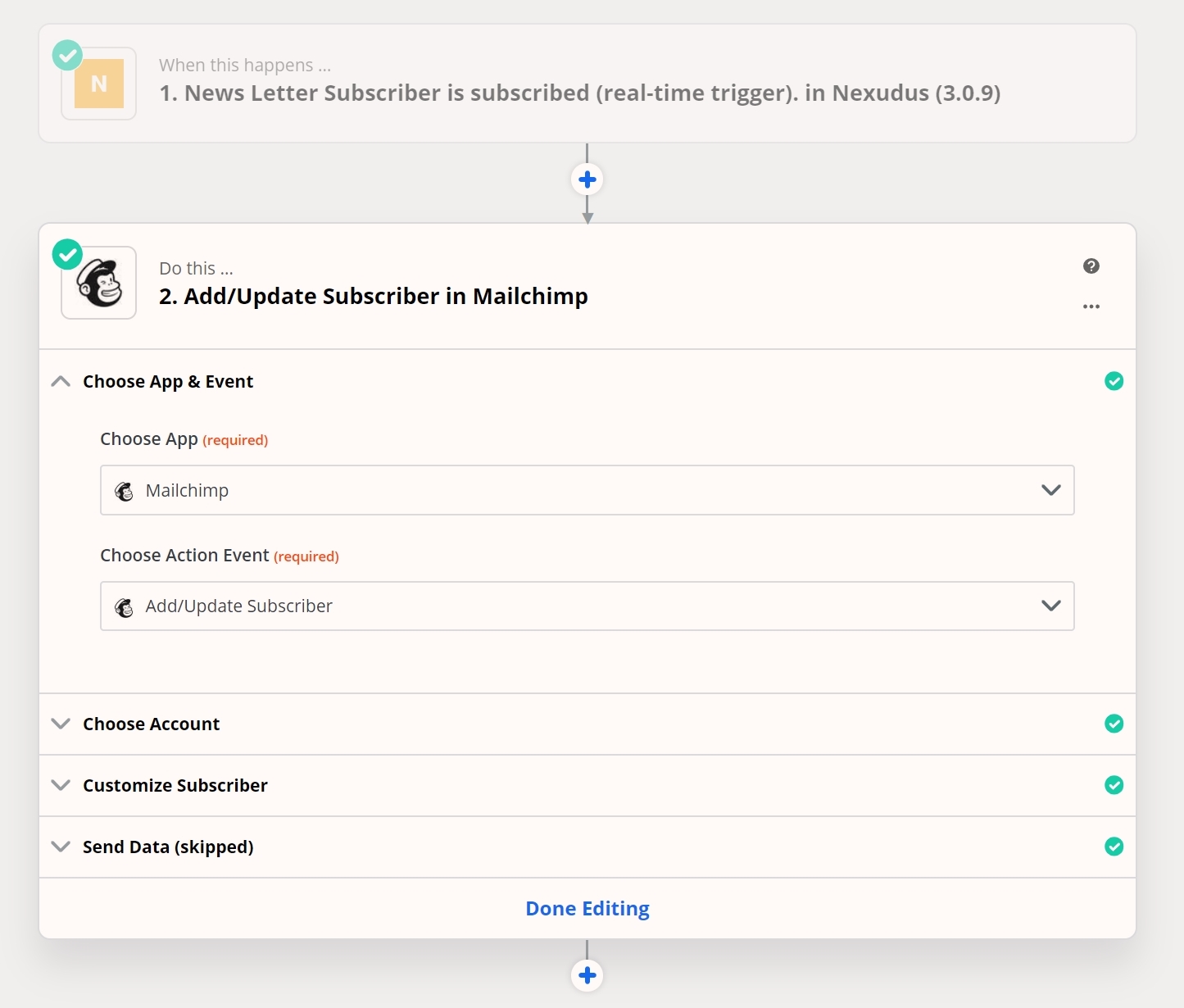 How do Nexudus customers use Zapier?
Our customers use Zapier to automate a number of tasks, each varying in complexity according to the desired outcome. 
Here are a few examples:
Simple Zaps
You can use Zapier to notify your members via SMS of upcoming meetings. Similarly, you can notify your team when a meeting has ended and the room needs to be cleaned.

When a subscriber is created or removed in Nexudus, they are added or removed in Mailchimp to keep your audience list up-to-date and compliant.
Intermediate Zaps
Advanced Zaps
You may decide to use a more dedicated CRM system such as HubSpot. Zapier integrations ensure that when a lead is created in Hubspot, the opportunity is visible in Nexudus (and vice versa).

One of our customers even created their own member signup form which they linked to Nexudus through Zapier. 
Zapier gives you freedom and flexibility when it comes to connecting Nexudus to other, seemingly unrelated apps. There's so much potential, however, we'd suggest planning out what you want to accomplish first to make the setup process easier.
Don't forget to check out our guides which walk you through the setup process. If you have any questions, reach out to support@nexudus.com.