There are dozens of online brokers out there today to advertise your space with and each one offers something slightly different.
For instance, those using HubbleHQ to find a workspace can see the different sized private offices available at any given location and how much they cost. 
Companies searching the market through Free Office Finder can use their handy tool to compare average desk prices in different areas. 
Coworking listing sites like the ones we've summarised below are becoming increasingly popular. They're free to use and save those looking for an office a lot of time.
There are lots of benefits for coworking operators too.  Although brokers typically receive 10% commission on rent when they place a tenant with you, it's usually free to list your space on their website. 
Partnering with a broker can also help you gain exposure and get more members on board and some listings sites/ brokers will also market your space(s) across social media as well as creating a page for it on their website.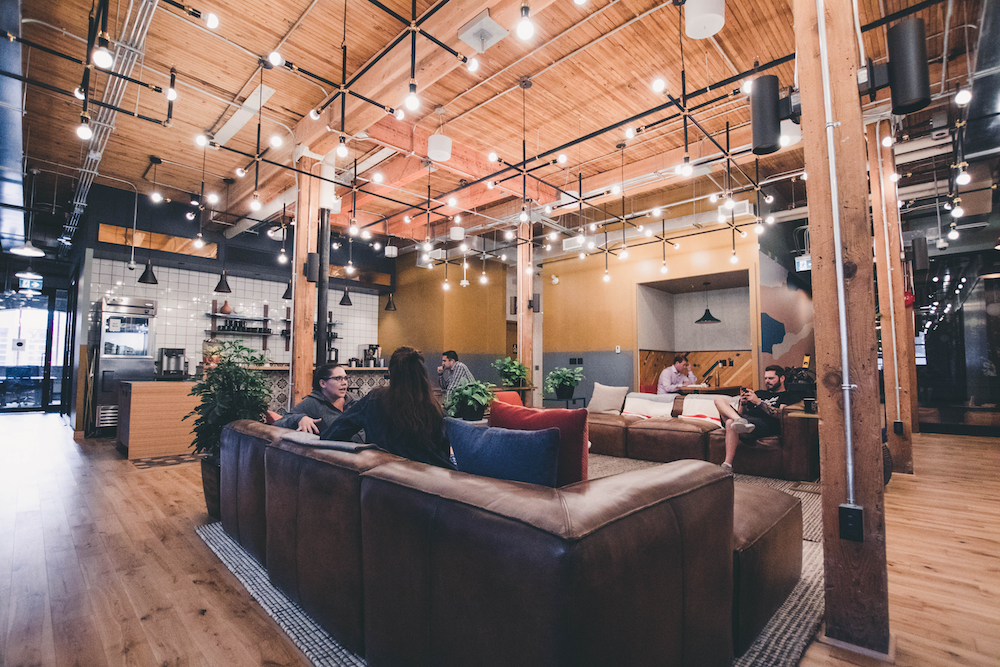 Here are 11 coworking listings sites your space should be on – in no particular order of preference!
  1. Coworking Nomads
 Founded by Sarah Sneddon, Coworking Nomads is a site for...you guessed it, nomadic freelancer types who like to cowork. Coworking operators can update their listings easily via a portal and you can also allow users to post reviews and recommendations.
2. Upsuite
 Colorado-based coworking platform Upsuite has an extensive inventory of spaces across the US and Canada. Be sure to check out their Traditional v Flexible v Work from Home Calculator. It's a handy resource when arguing the case for coworking!
 3. HubbleHQ
Those on the hunt for a space can "automagically" find their "perfect office" through a combination of smart search and unrivalled data, thanks to HubbleHQ. Their team have found offices for the likes of Monzo and Citymapper and they hosted the first-ever coworking awards ceremony in 2019.
Find out more
4. First Office Hub
The great thing about First Office Hub is that it lists workspaces of all shapes, sizes and geographies. As well as indie and large coworking operators, it showcases managed solutions for companies seeking a self-contained space on flexible terms.
5. LiquidSpace
A real-time network for finding office space, LiquidSpace makes the connection between those teams and professionals on the lookout for a space and venue partners and providers. With over 18,000 spaces available, it's fair to say that the platform is extensive!
6. Free Office Finder
Founded in 2002, Free Office Finder has helped 35,000+ UK businesses find an office, whether in a coworking space, serviced or managed solution. Check out the serviced office pricing tool we mentioned in the introduction.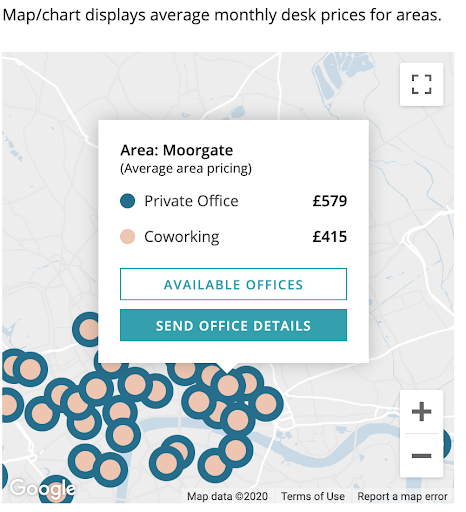 7. Office Freedom
As one of the first office brokers to enter the market, the team at Office Freedom (formerly Search Office Space) know a thing or two about the global coworking scene. With a team of advisors to complement their online listings, and offer a personalised service.
8. Instant Offices
Instant Offices also lists flexible workspaces all over the world (from Afghanistan to Zambia, specifically!). More often than not you'll find a member of their team on a panel at an industry event talking about the latest coworking research and trends.
9. Coworker
Coworker is trusted by the likes of Google, AirBnB and Spotify, to name a few. More than 14,500 spaces are listed on the website, so get on board if you're not one of them! As an operator, you're able to include detailed information, from member reviews to the type of community events you host (e.g. weekly lunches) to other "cool stuff"!

10. Flexioffices
The team over at Flexi have also been in the industry for a long time and the company represents 99% of the UK's flexible workspace market. As well as freelancers and SMEs, their clients include big names such as Disney, Deliveroo and the BBC.
11. Making Moves
Making Moves offer a tailored service, working on behalf of their clients to source, negotiate and manage their entire office move. As such, they don't make coworking spaces visible to the public on their website straightaway but match individuals to specific spaces according to their needs once they've submitted their requirements.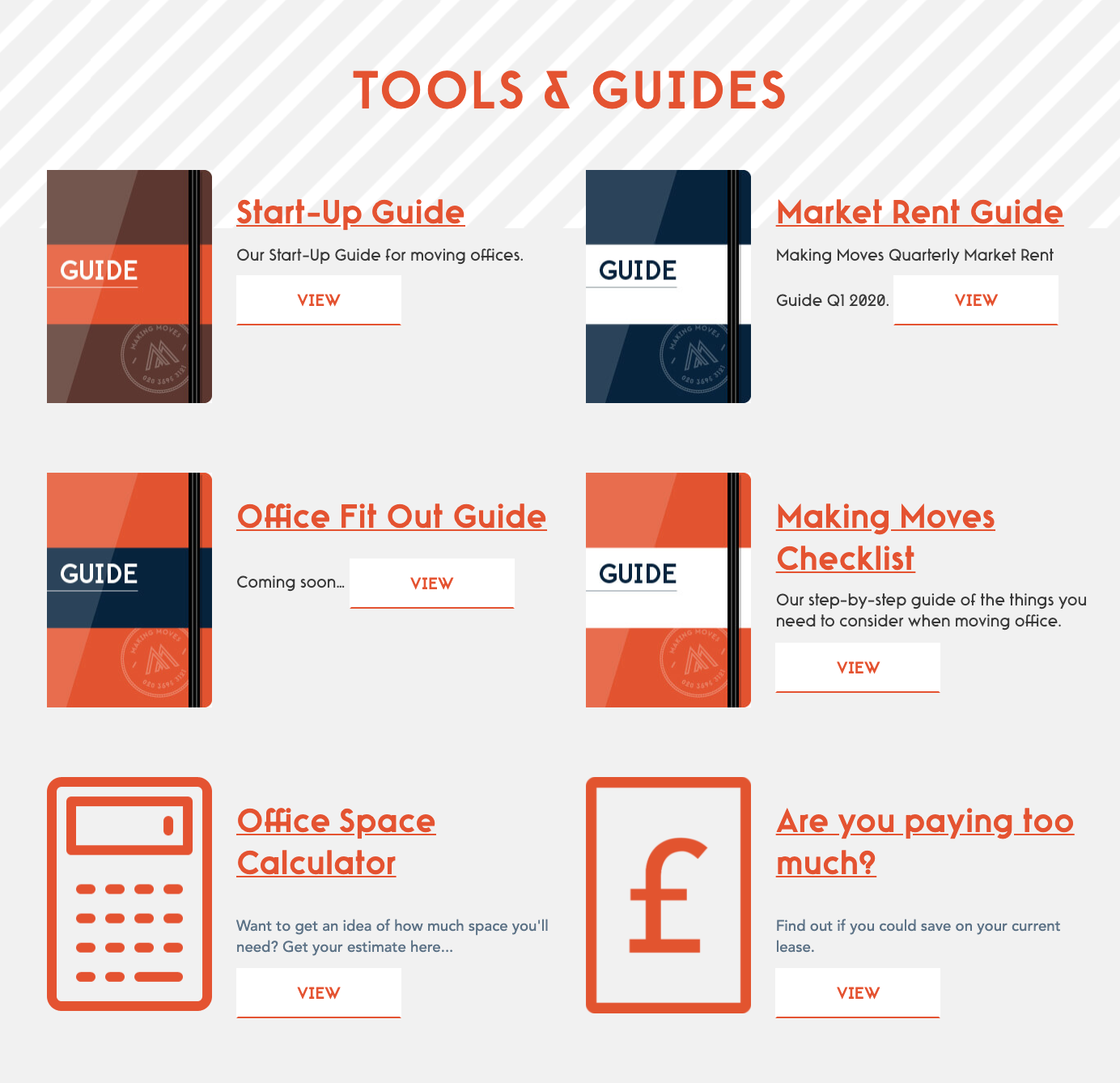 If you run a coworking listing website and you think you should have made it to the top 11 list, please get in touch with our marketing team and speak to us! Alternatively, if you run a coworking space and would like to find out how technology can help you attract and retain members, our sales team would love to hear from you!