Coworking has become a fast-growing trend in the United States. With just 14 collaborative office spaces in 2007, the industry has experienced an accelerated growth: 4,043 coworking spaces in 2017, and now over a quarter of the 19,000 coworking spaces around the world are based there.
Many factors have contributed to the growth of the coworking industry in America in the past few years. One of them is the proliferation of remote workers and start-ups, creating a demand in the market for flexible workspaces. A recent report carried out by Flex Job revealed that there has been a 159% increase in remote workers in the United States within the past 12 years! Without further ado, here is a list of impressive coworking spaces in the US we thought you'd like!
Regus
Regus is one of the world's largest providers of flexible workspace solutions. Its customers include some of the most successful entrepreneurs, individuals and multi-billion dollar corporations of the country. It offers 475 office spaces and virtual spaces across the US.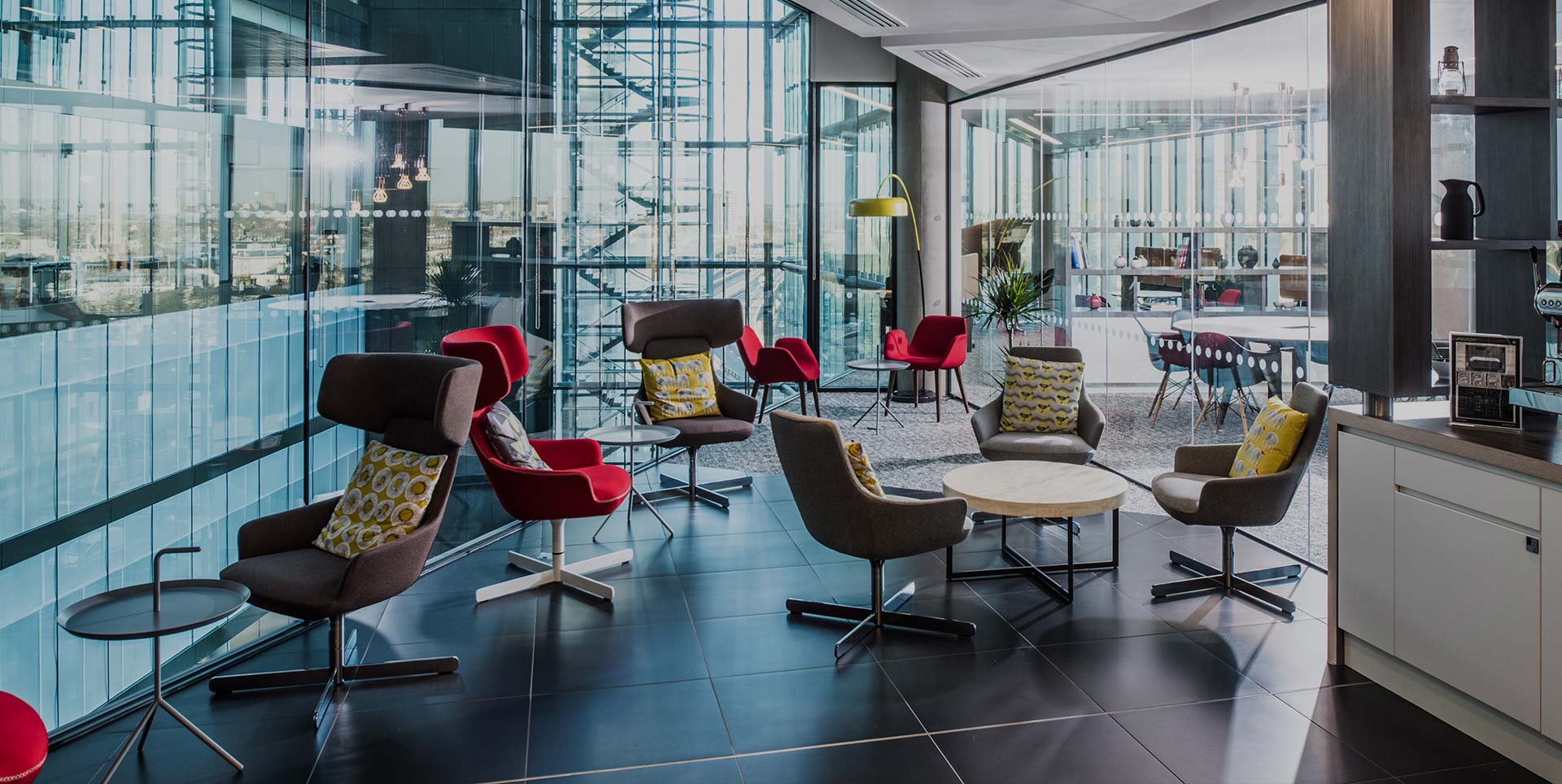 CO+HOOTS
Home to 'entreprenerds', CO+HOOTS is located in Phoenix, Arizona. CO+HOOTS is Phoenix's premier coworking community, known for its exceptional services, amenities and collaborations. Members here say the coworking space offers access to an incredible local community of entrepreneurs who are full of enthusiasm, energy and are ready to grow their businesses.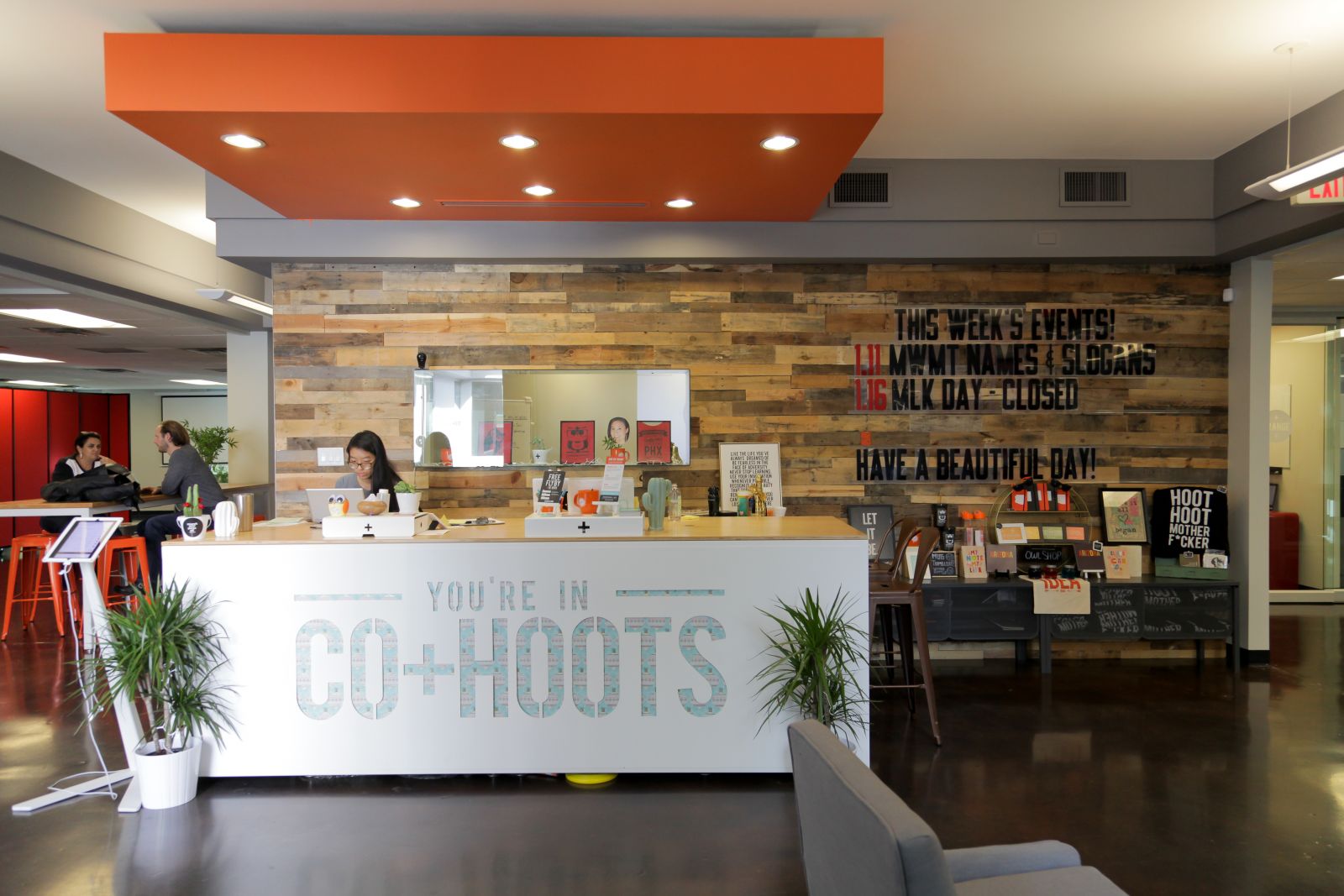 Workbar
Workbar features state-of-the-art private offices, coworking space, and enterprise office suites where its members can feel energised. Workbar offers modern and cosy coworking spaces, meeting rooms, event spaces, and a variety of social meetups and educational workshops at locations in and around Boston, Massachusetts. Its Perks Program gives members access to exclusive deals and discounts from local and national brands and services.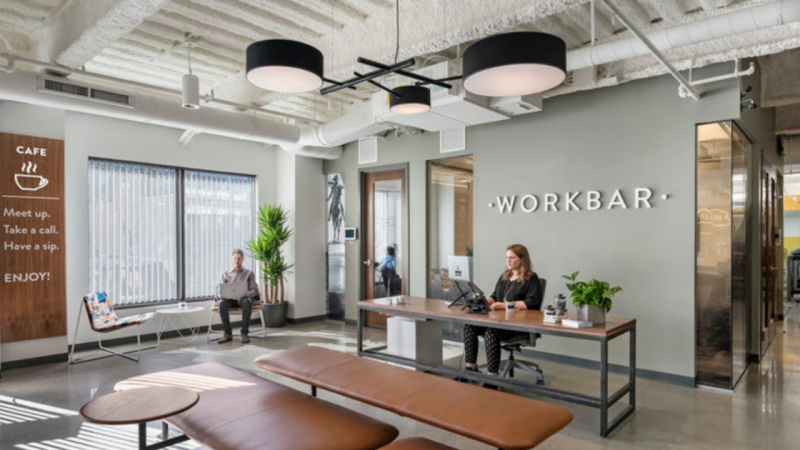 The Boardroom 
The Boardroom is a beautiful coworking space in downtown Anchorage, Alaska. The coworking space is home to many of the people and businesses working to promote and grow the entrepreneurial culture in Alaska. There are numerous benefits to getting involved with this community of movers, makers and risk-takers. Benefits include networking opportunities with weekly happy hours, pitch events, internal members directory, a messaging app and homegrown TED-style talks.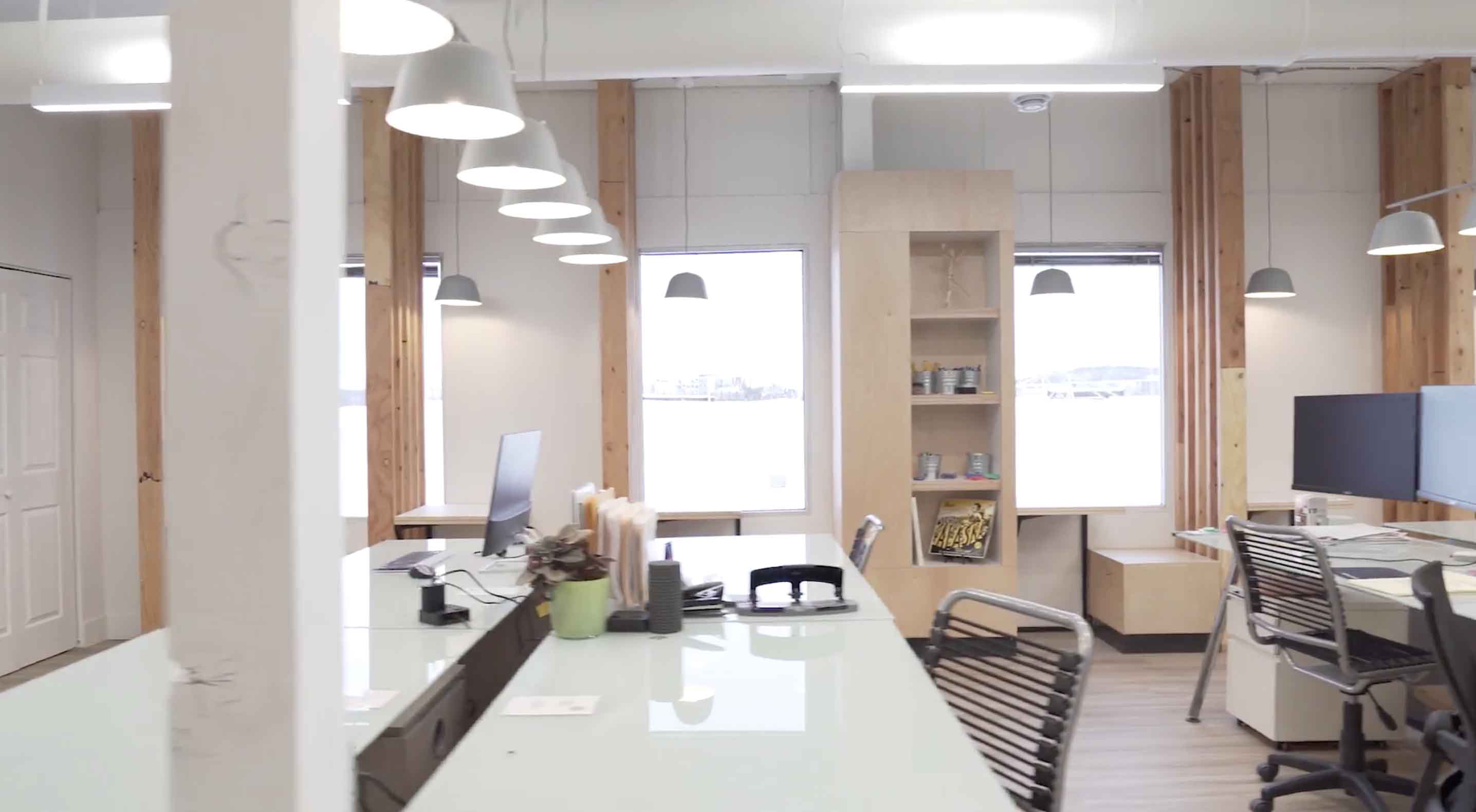 NextSpace
NextSpace is located in California, Canada and 18 other cities across the US. NextSpace's focuses on making work better for its members by creating vibrant, highly engaging communities where they can feel connected and supported to do their best work. NextSpace pairs it members with networking, social and entrepreneurial events.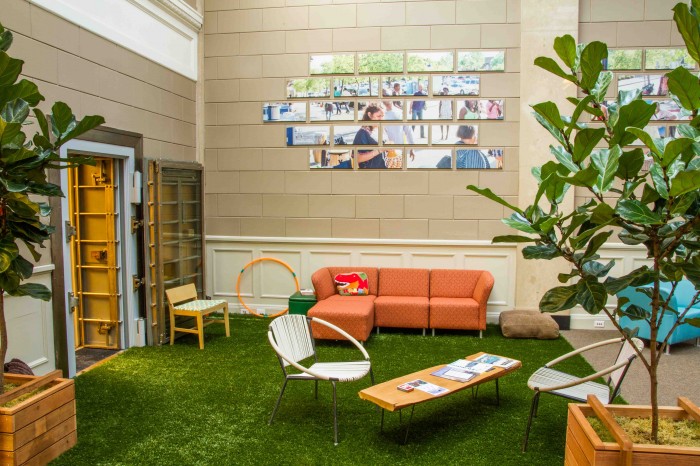 NGIN Workplace
NGIN is a coworking space for innovative minds located in Cambridge's Kendall Square, Massachusetts. NGIN Workplace is a truly unique coworking space. With the focus to serve entrepreneurs, start-ups, small business and freelancers who are looking for furnished office space with everything included in a dynamic workplace. 
NGIN Workplace membership options include flexibility for teams of all sizes, unlimited meeting room space, free unlimited printing, high-speed Wi-Fi, a variety of local discounts, and phone booths. With additional monthly community networking events in their state of the art conference room, a bistro coffee and tea bar, and a fully stocked kitchen with healthy organic snacks available 24/7.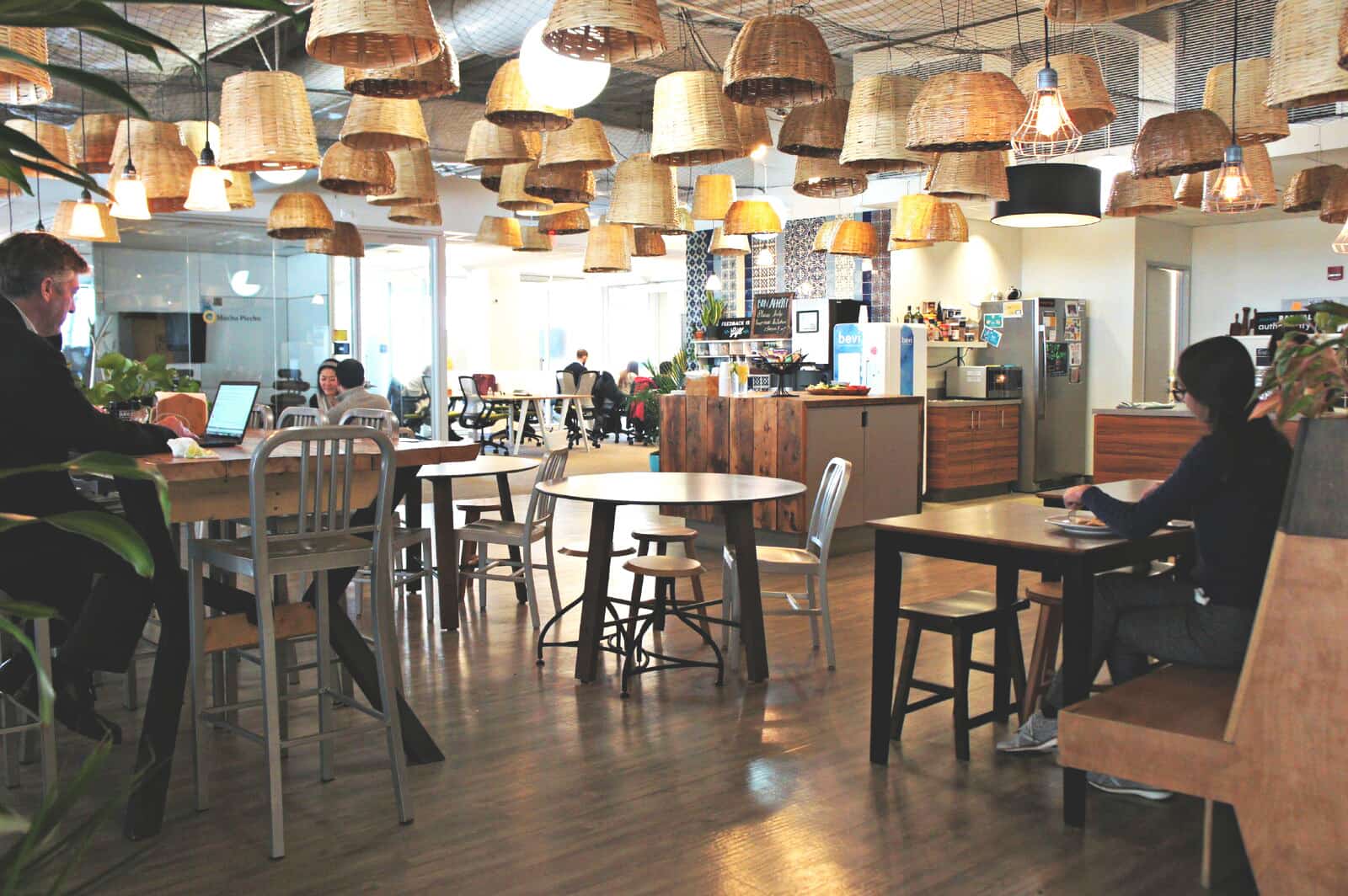 Galvanize
Galvanize is located in Denver. The coworking space is a technology ecosystem for learners, entrepreneurs, start-ups and established companies that meet the needs of the rapidly changing digital world. Galvanize supports its members by transforming individuals and teams through effective education and community programs, delivering exceptional outcomes and coalescing and nurturing a community of innovators anchored by its campuses.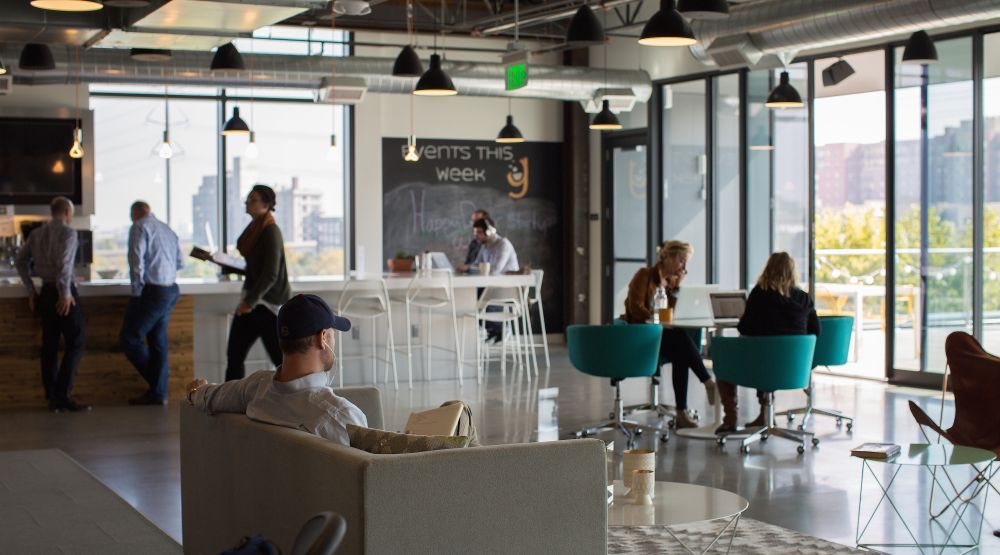 Serendipity Labs
With 35 locations across the US, Serendipity Labs provides the flexibility to work in a secure, professional environment by offering coworking, private offices, customisable team rooms and suites, meeting and event space. Whether you are self-employed, a project team or need to work remotely yet away from home, its full and part-time membership options help members decide how they want to work.
Industrious
Whether you are starting out, growing your business, or entering new markets, Industrious thoughtfully-designed spaces and hospitality-driven workplace experience bring out the best in its members. With 21 locations in the US and flexible workplace solutions for teams of all sizes at all stages, there is something for everyone. 
Nashville Entrepreneur Center 
Nashville's community success is driven by the Entrepreneur Center work, making the coworking space one of the best places in America to create, launch and grow a business. The Entrepreneur Center began in 2007 with the mission of raising the quality of resources available to Nashville's entrepreneurial and small business communities. The Entrepreneur Center represents a partnership of local and state government support, private interests and the Nashville business community-at-large.
NeueHouse
NeueHouse, located in New York and Los Angeles; NeueHouse is a place where culture moves. A home where ideas can manifest, grow and build. Its creative system consists of four distinct parts-membership, programming, design and hospitality. Collectively, its system serves as an accelerator for creative performance, cultural progress, and new ideas. This coworking space is a place where members can be productive, build an artistic voice and grow. 
Eaton Workshop
Eaton Workshop is a global purpose-driven company and creative lab at the intersection of culture, media, hospitality, wellness, and progressive social change. Eaton consists of distinct parts—Hotel, House, Media, Wellness, and Impact. Collectively, the pillars serve as an incubator for arts and culture, a beacon for sustainability, a hub for impact initiatives, a holistic healing centre, and a global media presence. Building a community with a shared ethos of caring for today's world and conceiving of how to make the world a better place, Eaton forms connections through its physical spaces, as well as through dynamic digital storytelling and experiences. With locations in Downtown, and Washington D.C.
The growing understanding of coworking needs, combined with our innovative approach means that we can keep this coworking SaaS up-to-date with new features and improve the user experience. If you would like to read more of our helpful tips, subscribe to our free newsletter below. Thank you for reading.