2030 might be just a decade away, but our inquisitive minds might still wonder what coworking spaces would look like then.  What does flexible workspace have in store for the next decade? Should we be expecting futuristic architectural designs or do we still have a long way to go? While none of us owns a crystal ball to foresee the future, the good news is that we have experts in the industry who can satisfy our curiosity with their predictions. 
Work on wheels
Like food on wheels, but work on wheels! in all seriousness, by the year 2030, your office will commute to you! This concept has gone beyond just a mare imagination or a futuristic wish. Work on Wheels is an actual company, and they have been working on this concept for the past few years to ensure that it becomes a reality by the year 2030 or sooner. Work on Wheels will allow coworkers to work while commuting. The innovation will inspire creative thinking, remove the burden on the system of commuting and enable people to work in the city and not around the city, simultaneously increasing employee's happiness and work productivity. 
Less set-desk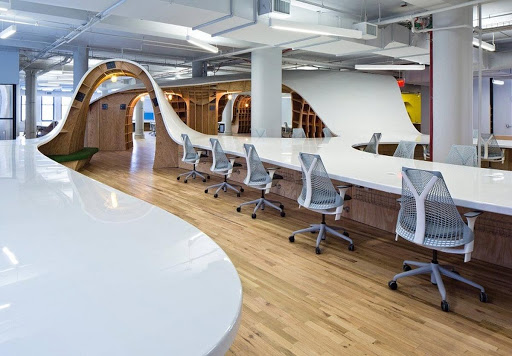 As technology gets more and more sophisticated, we will see an increase in eccentric technologically driven architectural designs and a dramatic change in the look and feel of coworking spaces. With more coworking spaces offering multi-faceted work environments such as:
Open spaces: The design of open space would help promote social and community interactions, while strengthening relationships between coworkers, which in exchange fuels creativity, and encourages productivity. 
Green spaces: This one is somewhat predictable with the world taking the sustainable, holistic and environmentally friendly approach, we will see an increase in workspaces prioritising this element of design to boost productivity and wellbeing in 2030.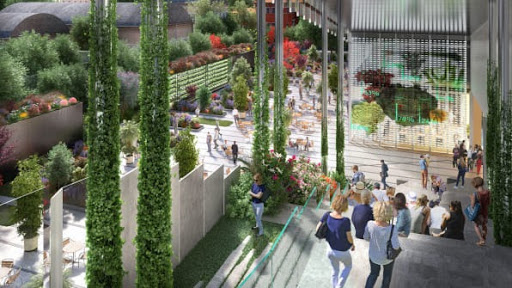 Increase in isolated spaces: Although community engagement and events are a large part of coworking, in ten years from now, we can expect an increase in isolated coworking spaces built just for workers who'd prefer to work remotely without the community engagement aspect. This design is ideal for those who work better alone and great news for introverted coworkers. 
Robotic colleagues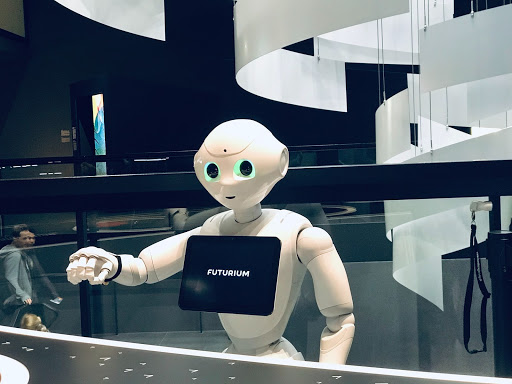 Okay, this is a no brainer, we have been anticipating for a future where robots will walk amongst us, not much like the Terminator, but robots that will co-operate with humans. These robots will carry out customer service and sales role. They will play a massive role in the future of coworking and by 2030 it would be the norm to see bots roaming about, cleaning, hoovering, delivering packages and acting as secretaries.
Virtual coworking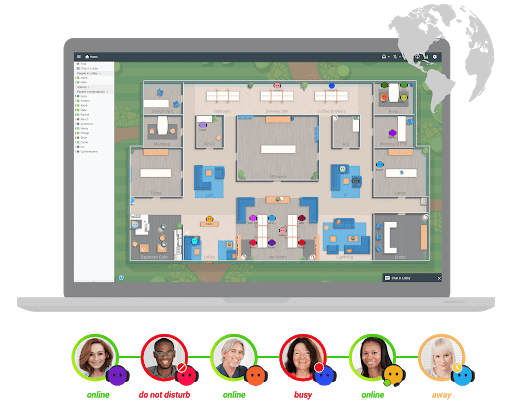 Technological sophistication and an increase in flexible and remote work will have a further transforming impact on how we work in 2030. We will see an increase in the incorporation of virtual spaces, which is perfect for long-distance meetings and connecting coworkers around the globe. Companies like Sococo, MyWork Hive and Arena are ahead of this prediction. These companies already provide an experience for coworkers to work together without moving from their home desk. Virtual coworking beats isolation, improves productivity and allows you to be a part of a network all in the comfort of your home.
Levitating Furniture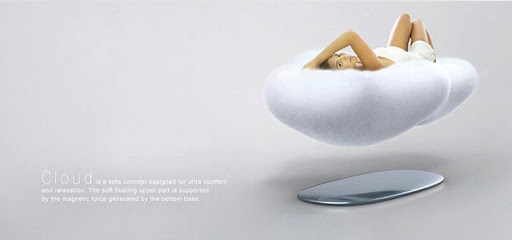 When it comes to furniture trends, we will see an increase in futuristic-looking furniture such as the cloud pads, a unique office or lounge chair that will hover mid-air on comfortable and stylish plexiglass. According to SEC Interiors, future interior designs will incorporate built-in technology, ergonomic features and compact systems that combine both storage and furniture for practical and efficient space-saving purposes.
 Asset Management and coworking
The relationship between the asset management industry and the coworking industry has strengthened over the years and will continue to do so. Recent reports carried out by Real Assets revealed that investors and researchers predict that the square footage allocated to flexible or coworking use, will grow about 10-20% of total leased space by 2030 compared with about 2% today. Which means that the coworking space-utilisation model will continue to be a viable trend. 
Although this new decade has just begun, we are looking forward to witnessing and being a part of the industry's growth; we are eager to see what the future of coworking will bring. Do you have some cool coworking 2030 predictions of your own? Feel free to share them us! 
The growing understanding of coworking needs, combined with our innovative approach means that we can keep this coworking SaaS up-to-date with new features and improve the user experience. If you would like to read more of our helpful tips, subscribe to our free newsletter below. Thank you for reading.