'If you want to tap into the future, tap into a coworking space'- Gouri Mirpuri
We have come a long way from the traditional cubicle office designs, dull office walls and uninspiring work environment, to flexible, collaborative open workspaces that are ergonomically designed with a sense of adaptability and are community conscious. 
Coworking is no longer an unfamiliar and unusual concept, it has changed the culture of work considerably. Coworking is in fact, one of the fastest-growing industries in most big cities. In 2019,  Coworking Resources revealed that 'there are 14,411 coworking spaces globally and that figure is predicted to grow to over 30,000 in 2022'. So when did it all begin and why?
The beginning
The idea of coworking or flexible workspace had been floating around for a while, first by C-base, a hackerspace which was founded in 1995 in Berlin. Followed by 42 West 24 in New York in 1999, the spaces offered some aspect of a flexible work environment, but they were missing one of the crucial aspects of coworking:  the community!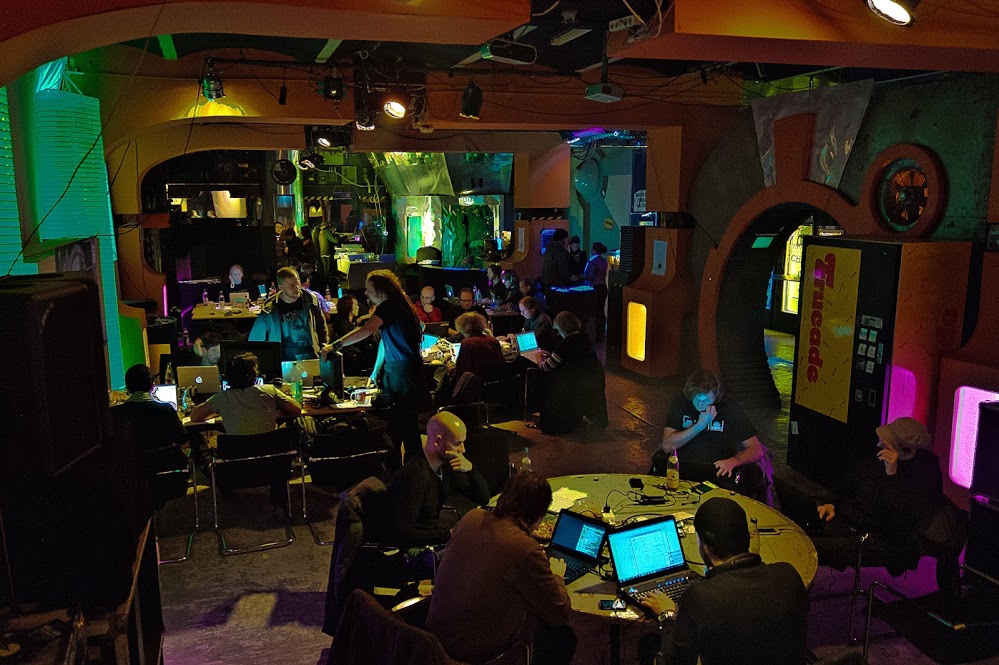 The first official coworking space was founded by Brad Neuberg in 2005. Brad had been going through difficult times financially when he came up with the idea. He was working for a start-up at the time and was looking for an effective way to merge the independence and freedom of work, with the structure of working with others and the community feel of working alone. Which originated the very first-ever official coworking space, located in San Francisco, in the Spiral Muse building, a feminist collective space.
The evolution of the industry
Soon after the first official space was established in 2005, it didn't take long for other spaces to start surfacing across big cities. The Hub opened at Angel Station in London in mid-2005 and in Germany, St.Oberholz opened as one of the first cafes, offering free internet access. Followed by Brooklyn Coworking in New York City in 2006.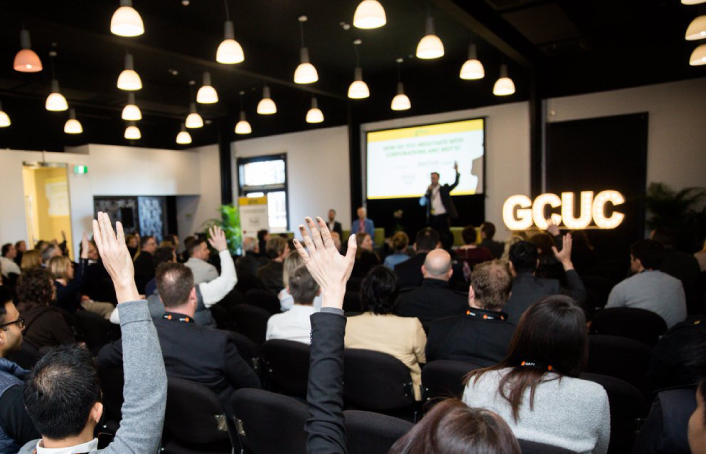 Then, in 2009, the world was introduced to the Global Coworking Unconference Conference (GCUC), which is now recognised as the melting pot where operators, investors and owners collaborate, share ideas, network and learn with their peers from all around the world. The yearly unconference conference focuses on the intersection of real estate, technology, investments and the future of coworking. Eight years down the line, 'coworking has expanded to over 2,000 spaces in the world, cementing its power as a global trend' stated by Coworking Resources. 
So, who are the occupants of coworking spaces? 
Merging professional and personal life together has been a winning factor for coworkers and the coworking industry. The opportunity to collaborate with other professionals, brands and companies, creates a productive synergy of collective workers.  A recent study by The Ross School of Business shared that 'the most common reason people seek coworking spaces is to belong to a community,' the research further explained that 'coworking connections have the ability to positively impact the health and productivity of workers. Which will be a great space to foster entrepreneurial and flexible work movement.'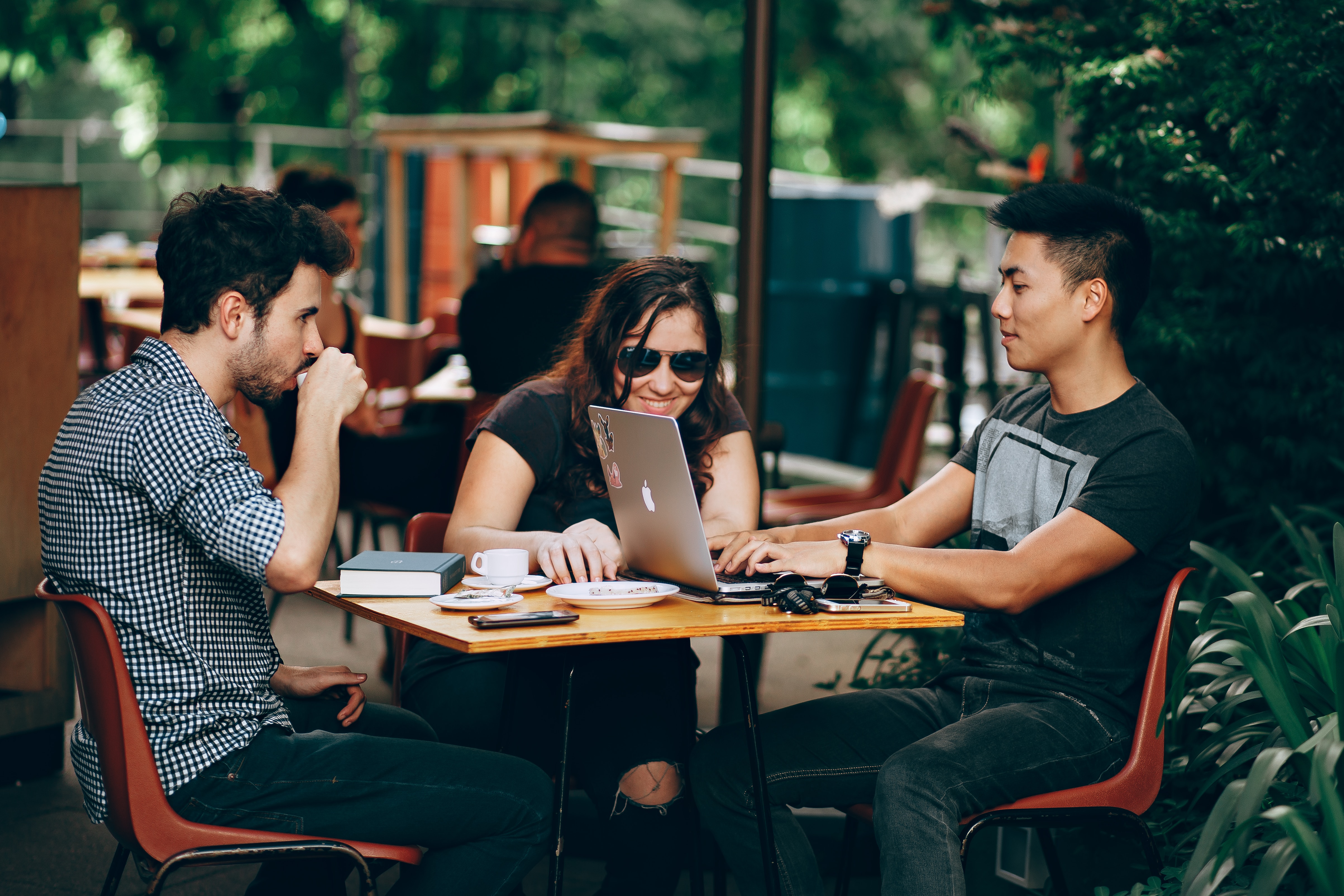 The freedom for coworkers to choose their hours without being isolated, or otherwise locked away in their homes or in a noisy and busy coffee shop and at the same time, not being tied down to a long and expensive lease is precisely why coworking is a great fit for start-ups and freelancers. 
Coworking offers flexibility, community and they are cost-effective, which is in alignment with the goals of most small businesses and freelancers, recently Deskmag reported that 'freelancers are still the largest coworking demographic in the world, they account for 41% of the workforces in these spaces'. 
Bigger organisations and corporations have also jumped on the coworking train and their employees are reaping the benefits, Harvard Business Review disclosed that there is a 'strong connection between employees thriving in these shared workspaces vs regular offices. So much so, that they decided to take a deeper look at coworking spaces.' 
The review further disclosed that 'people who use coworking space have different attitudes as a result of their space. Which is correlated with coworking spaces feelings of more meaningful work, more job control and of course the sense of community', followed by a report by the Business Insider that big firms like Apple, 'have moved some of their staff in Berlin into Mindspace, an Israeli coworking space in 2017'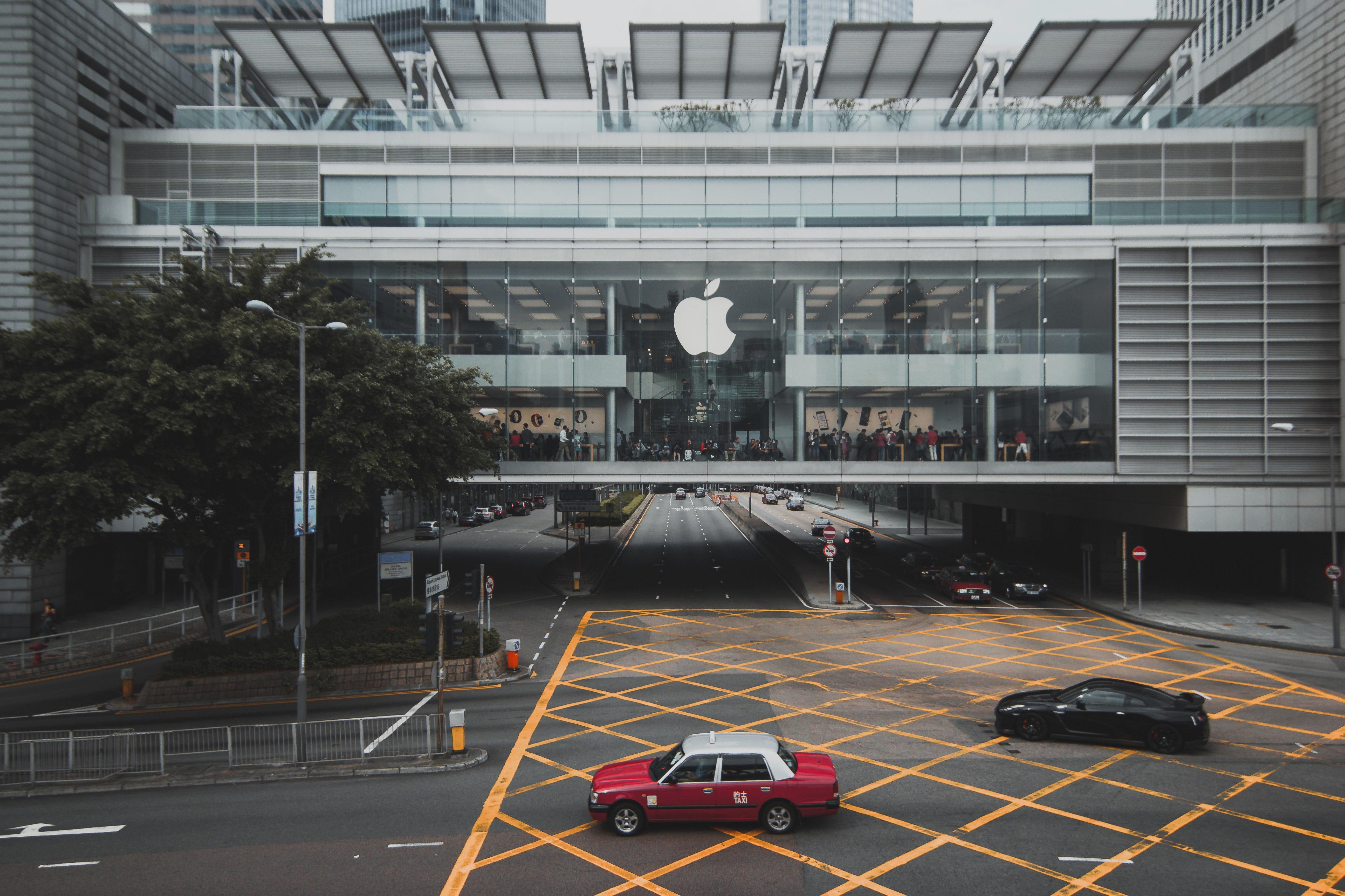 The Economic Times India also revealed that Alibaba has 'moved its staff from its admin, HR, and operations department to work from a coworking space in Bengaluru as it seeks to set up a presence in the start-up capital of India.' An added benefit of big companies utilising coworking spaces is also highlighted by Marc Navarro in our recent interview, he expressed that 'for big companies, it is very difficult to keep their talents, since the millennial generation value more factors than money, for generation x and baby boomers, the definition of a good job or appealing work is determined by their payroll. But, things have changed drastically with the current working generation. They are demanding added value and good salary at work, they prioritise happiness and community,' which is exactly why one could argue that coworking spaces are revolutionizing the evolving nature of work.
It makes sense for corporations to tag along in the coworking hype since these companies are looking to promote entrepreneurial and innovative thinking and to retain their top talents. So providing flexible work as an option is a great starting point.
With the pace that coworking spaces are growing and expanding around the globe, there is literally something for everyone. Spaces like Hera Hub caters to working women. Their platform support female members through education, mentoring and collaboration. While their office environment gives its members access to professional and productive space, where they can grow a prosperous business that is built on the foundation of a powerful community. 
This is a testimony to the surprising twist and turns of the industry. An industry that was originally male-dominated, is now experiencing an unexpected gender shift, 'women now make up around 46% of the coworking workforce, mostly in the freelance sector, but, if we were to look at the global coworking survey statistics, the number shows that across all fields, women make up around 44% of coworking staff ' reported by  'Deskmag'. 
As a part of its added value and sense of community, coworking spaces have been reported to reduce loneliness and make workers happier. According to Small Business Labs, 'coworking stats shows that 89% of workers revealed that they feel happier after joining a coworking space and as many as 83% say that it makes them feel less lonely. The cosy, relaxed nature of most coworking hubs contributes to social interactions and helps boost spirits at work'. Which is the exact ambience that Mortimer House exemplifies, this space caters to the mind and the heart of its members, offering a philosophy focused on providing a holistic balance, with their intuitively designed offices, meeting rooms, event spaces, living rooms, terrace and studios.
Technology
Technology has not only transformed and modernised the coworking industry in many ways, but it also provides a more efficient and automated workflow for coworking space managers, enhancing the coworking experience for workers by providing seamless access, flexibility and convenience.  
A space like Fora is a great example of embracing the uses of technology to evolve. Their focus on design, service and technology is definitely unique to the market. They have even gone as far as implementing noise-cancelling technology out of MIT, combined with other technologies that spark productivity while simultaneously providing beautiful and luxurious designs to induce positive and creative thinking. 
From coworking to coliving
For those seeking community and have an interest in living a building where there is a variety of traded skills by the residents. Coliving is the best option, it provides all these requirements and an opportunity for coworkers to live together under the same roof. Although this might sound similar to the concept of communal living, community housing and residential living, they are certainly not the same.  
The idea of coliving is a fairly new one, which only gained attention and momentum as a result of coworking. What differentiates community housing and coliving is the cultural, professional and demographic distinctions. Also, the fact that the foundation of coliving is rooted in collaboration and openness in a community that share similar philosophical values and morals.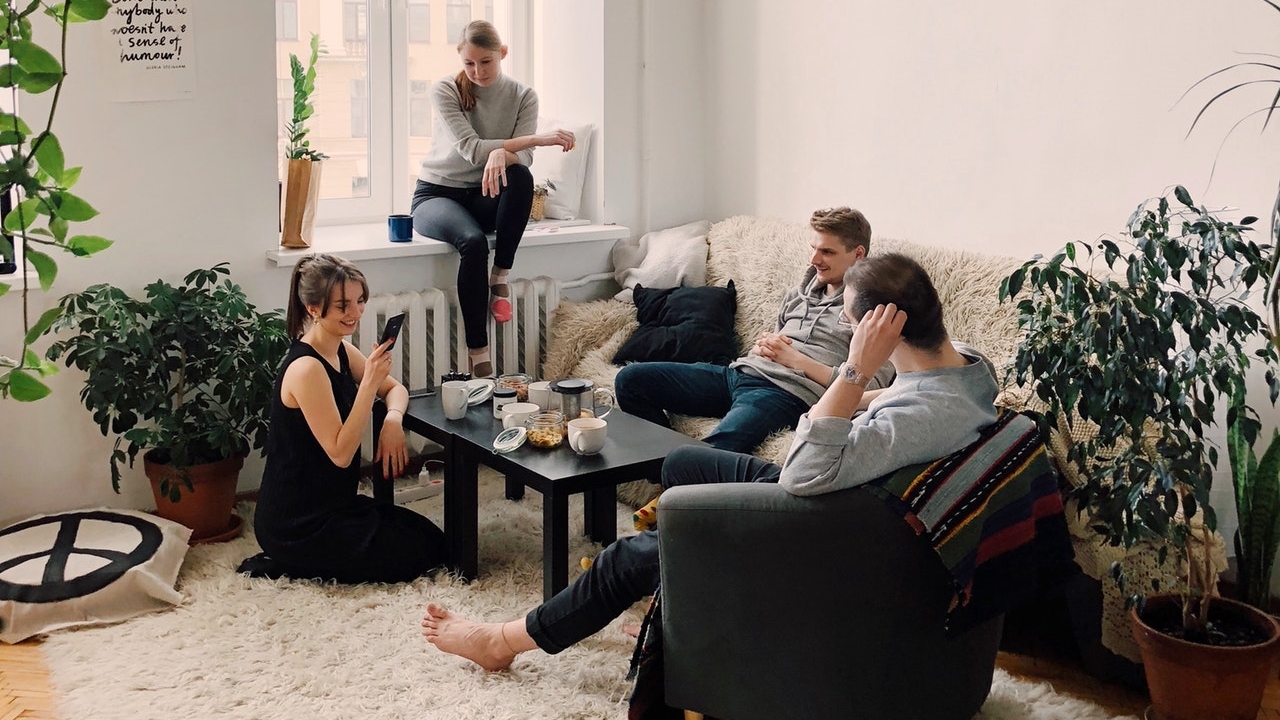 What exactly is coliving?
Coliving has been described by OpenDoor, as a 'modern form of housing where residents share living space and a set of interests, values, and/or intentions. It's a new take on an old idea, imagined by a millennial generation that values things like openness and collaboration, social networking, and the sharing economy'. In fact, it was reported by Coworking Resources that many coworking spaces like WeWork are now offering coliving as an option for their members, and since coliving and coworking complement each other they are both poised to revolutionise the way we work, live and think.
The future of the industry
The majority of humans are social animals by default, and there will always be a craving for community or social connection. Coworking offers a solution that the new generation of workers is looking for, it offers a sense of community and belonging. Gouri Mirpuri the co-founder of Impact Hub Singapore, convincingly stated that 'coworking spaces are going to thrive in the future, because when you compare the adjectives that describe the present and the future workers to the adjectives that describe a coworking space, they are completely in sync with each other,' adjectives such as, 'creative, innovative, tech-savvy, social, hyper, connected, entrepreneurial, mobile and global.'
More so, when you look at the statistics produced by Temasek Digital, it is estimated that 'by 2020 almost 50% of the workforce will be freelancers and many freelancers find that working in a team is more effective and this is exactly what coworking space offer, a community of like-minded people to attract them to network and collaborate'. Additionally, with the involvement of corporate companies, we can expect to see multi-services buildings and coworking spaces being the standard in the future.
With the expansion of coworking around the world, it is predicted by the Urban Institutes Housing Finance Policy Center, that we will start to see a dramatic change in the housing sector, as a result of the decrease in the percentage of young homeowners since 2018. According to UIHFPC 'only 1 in 3 millennials under the age of 25 owned a home by the end of 2018 and the number has lowered to 8-9% in comparison to the previous generations. Coliving will become more than just a housing model, it will become a solution for the growing younger generations.'
Our advice would be to get involved and get plugged into the future!
The growing understanding of coworking needs, combined with our innovative approach means that we can keep this coworking SaaS up-to-date with new features and improve the user experience If you would like to read more of our helpful tips, subscribe to our free newsletter below.
Thank you for reading.