We are excited to announce the relaunch of our NexBoard companion tablet app. 
Booking a meeting room is the most common daily routine that happens in a workspace. Meetings running over time, a poor booking system and limited access to the booking platform can create frustration amongst your members. 
Having live on-site information on room availability and eliminating overlappings is that one thing that you need to get absolutely right! 
The new NexBoard connects meetings rooms in your Nexudus account with your iPad or Android Tablet, displaying the Room availability, upcoming meetings, and allowing users to request a booking directly from the device. Your customers will now have a quick and efficient booking experience, with access to live information on room availability and resources.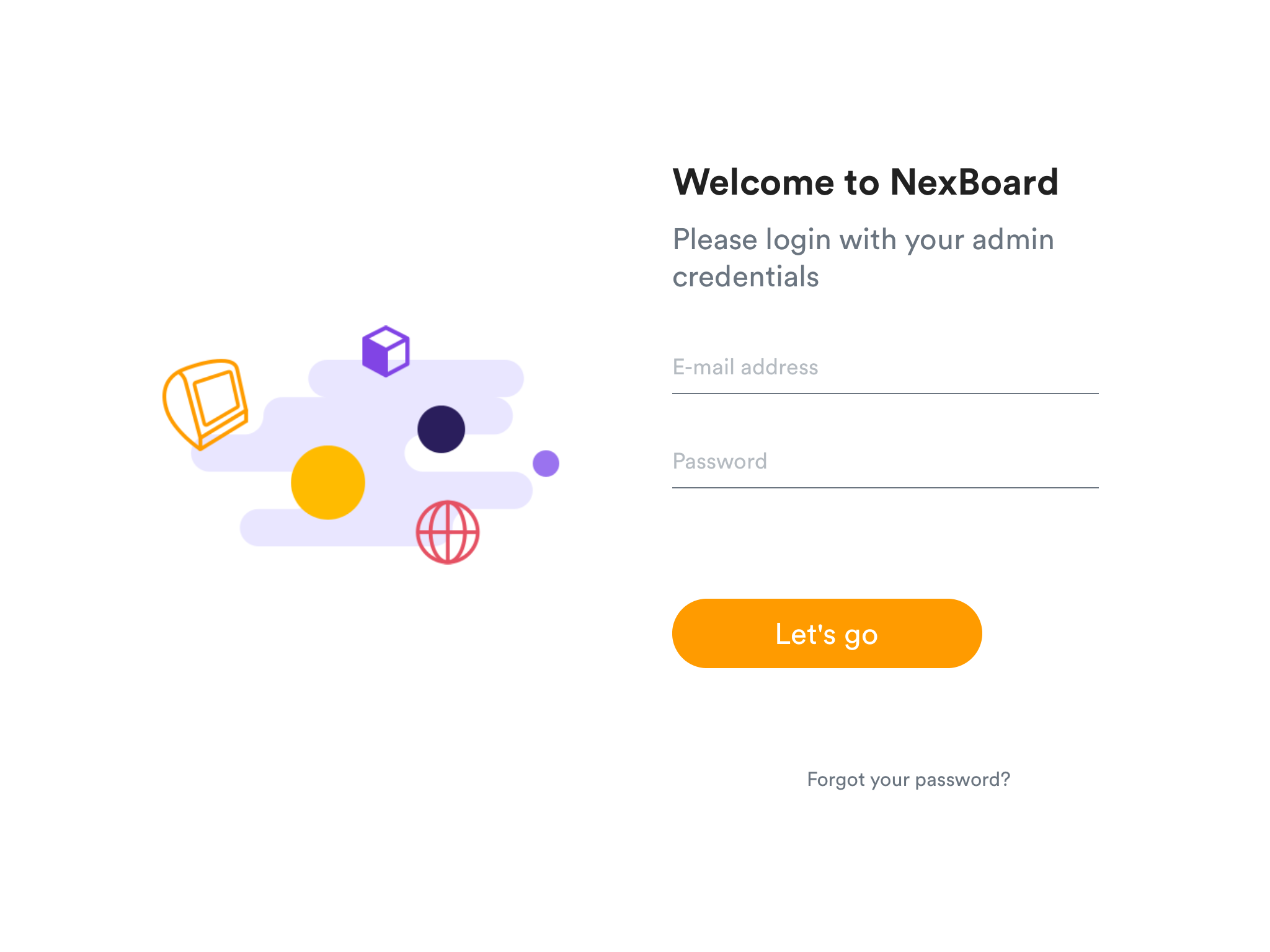 So, what's new?
We have completely rebuilt the app's interface from scratch. The first version of NexBoard was launched a few years back and, in this time, we've received a lot of valuable feedback from you that has helped us to make the new app even better. You'll find a new and sleek UX/UI that will let your members have a clear view of the availability of your rooms. 
We've also redesigned the way they can book a room directly from the app, making the booking selector more user-friendly. Not only that, now NexBoard is connected to Passport too! Members can tap their mobiles phones and the meeting room will magically appear via Passport by Nexudus on their device. You can learn more about requesting a booking via the Passport app in our dedicated guide.
How does it work?
The set up is easy! Once you download NexBoard from the Apple Store or Google Play and you have it installed on your device, you will need to log in using your Admin Credentials. If you are running more than one location with your Nexudus account, the app will ask you to choose one. Then, once you have chosen the correct space, NexBoard will display the name of your available resources, prompting you to select the one that you would like to display with the NexBoard app. 
As an Admin, you can specify the features of each room in the Admin Panel. After all, if your meeting room includes sought-after amenities such as AV equipment etc. you want to make this information available for your members to see! Once you assign these items to your room in the Admin panel, they'll be displayed on your NexBoard as icons, underneath the meeting room name. For more details on setting up NexBoard for your resources, take a look at our detailed guide. 
By placing the tablet beside a resource, your members can quickly place a booking.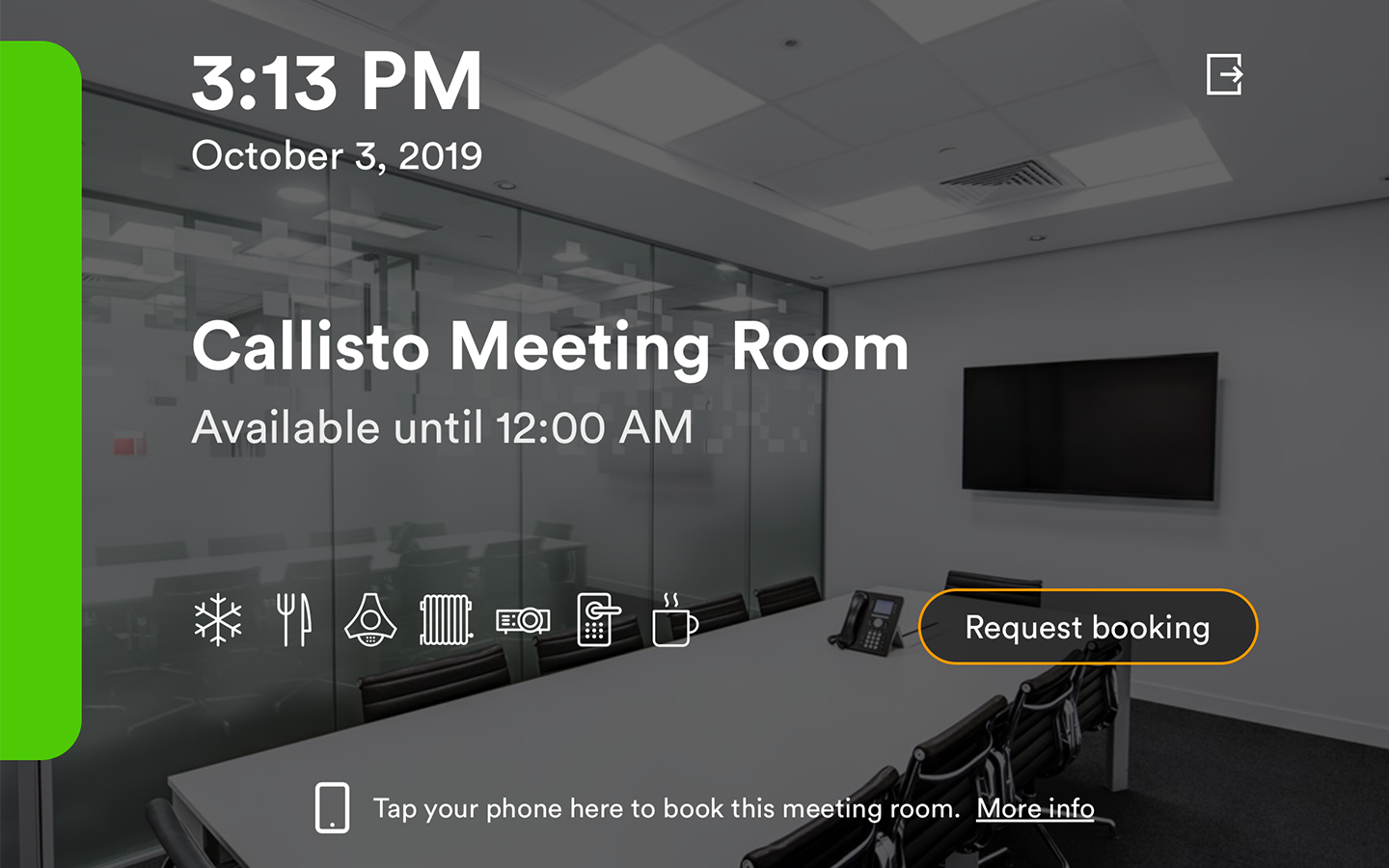 So now, your customers will be able to see what's available in that particular meeting room, what slots are free on selected dates and place their bookings. 
Additionally, the new version of the app allows members to connect NexBoard with their Passport app to populate the room details into their mobile phones just by tapping their device on the tablet. Handy, right? Members have all the details on how to use it on the NexBoard screen. 
Passport booking confirmation
But if a member prefers to do their booking on NexBoard tablet, they can still do so. Once they have completed the booking process, they will receive a confirmation message for a successful booking. 
NexBoard is part of your Nexudus subscription and does not incur you or your customers any extra cost. NexBoard is available to download now on iOS and Android.  For detailed instructions on how to use our NexBoard app, check out our detailed guide.